How to Customize Email Style Simple
SIMPLE style gives you the option to customize the Email Header and Email Background color.
Header
In Header section, you can customize Header Style and Header Text. Under Header Style section you can customize Header Color and Header Text Color. Header Text section allows you to add Header Text for each individual email templates.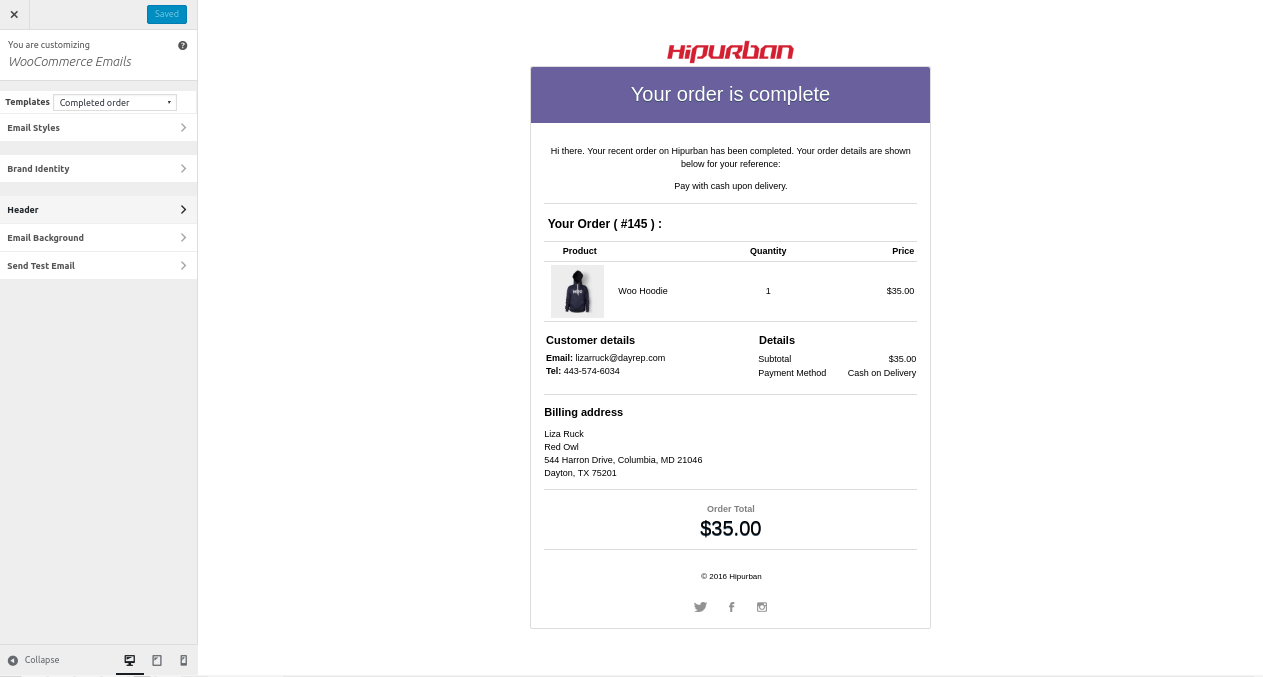 Email Background
Email Background section allows you to change background color of the email.
« Back to Email Customizer For WooCommerce