Introduction & Getting Started
Email Customizer for WooCommerce plugin allows to modify the look and style of the WooCommerce transactional emails that are sent to customers.
Send beautiful emails and create your own unique brand.
Feature highlights
Simple and easy to use
No coding knowledge required
Uses built-in WordPress customizer to customize your WooCommerce emails
Live customization and preview of the WooCommerce emails that are sent to customers
Readymade and beautiful email styles to choose from
Different customization options for each style
Send test emails of the currently previewed email
Also customize WooCommerce Subscriptions emails, Smart Coupons emails and Affiliate for WooCommerce emails
Getting Started with Email Customizer For WooCommerce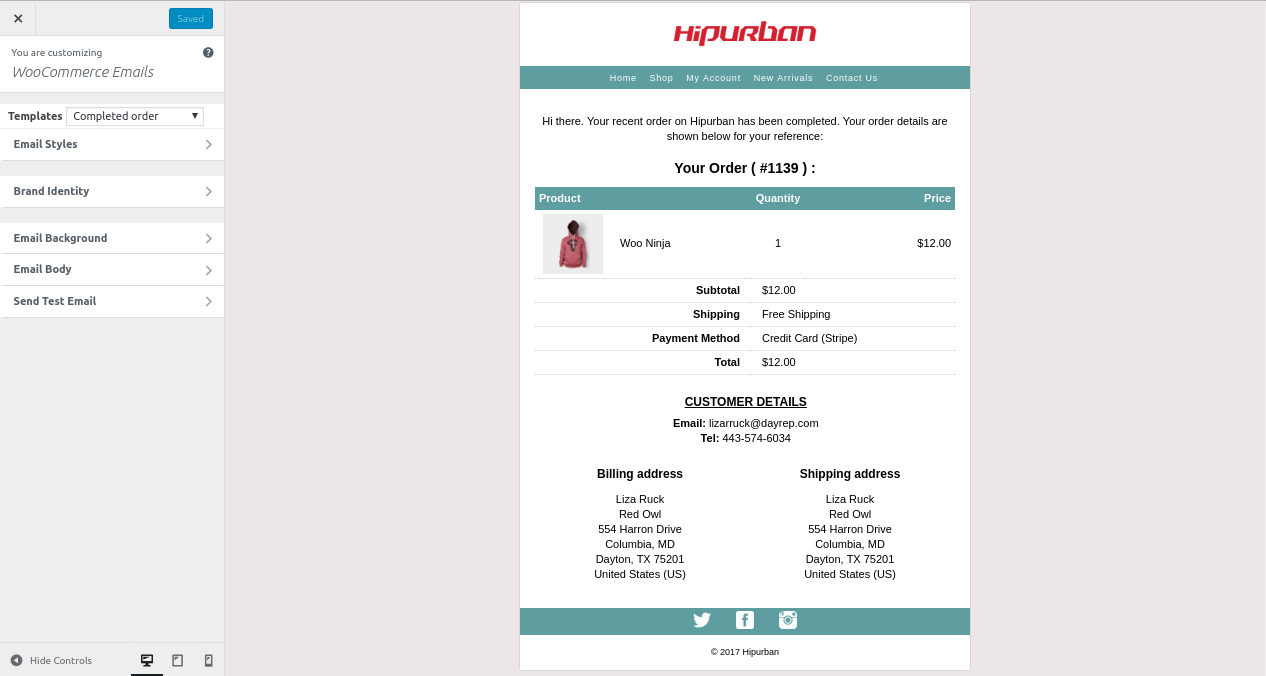 Go to WordPress admin > Smart Emails
Select the WooCommerce email template you want to customize from the drop-down.
You would see the currently active style that you are using and list of available styles.
Select the email style from the four templates available – Classic, Deluxe, Elegant, Simple.
The email style you select will be used for all of your emails sent from WooCommerce.
Click on 'Brand Identity' to customize your Brand logo, Menu bar, Social links and Footer text. Learn more
Customize your emails for background color, body and other elements using the options provided.
Click on the 'Send Test Email', enter the email address and click on Send to test how the email will look.
Get Email Customizer for WooCommerce plugin
« Back to Email Customizer For WooCommerce