If there is one feature our users have demanded from day one, it's the support for managing product variations from within Smart Manager.
We delayed it initially because WordPress e-Commerce was going to change how they handle variations in version 3.8. Now that WPeC 3.8 is quite stable we picked up variations management and have it available to all our paid customers from version 1.4.
Showing Variations
You will see a checkbox to "Show Variations" under Products Dashboard now. Tick that to include variations in the products list. Main products will be marked with a star, variations won't have any indicator.

Managing Variations
What makes Smart Manager awesome is the ability to edit multiple products in one go. And we have extended that for variations too. You can change their name, price, inventory etc just like regular products. That's not all, you can even use Batch Update to edit multiple parameters on multiple product variations at once. Isn't that super awesome?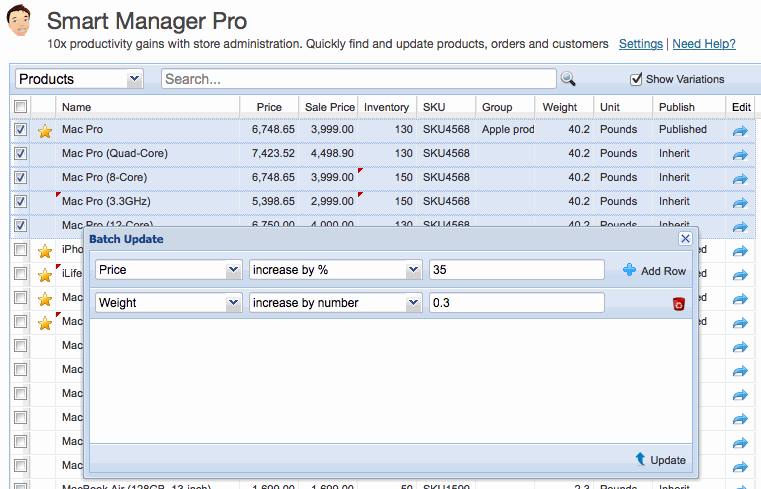 Caveats
Smart Manager does not allow managing Variation Sets. WPeC has sufficient tools for managing sets of variations so we focused on managing product variations.
Variations "published" status can't be edited, since that's inherited from the parent product.
Notice any bugs?
If you notice any bugs / problems, do let us know with as much detail as you can. We will fix them at the earliest.
Share your feedback / comments
Post your comments here. We are eager to hear from you!