WooCommerce Marketing Bundle
Make more money using automated marketing
Free yourself from the repetitive and frustrating tasks of nudging every customer.
Grow sales and convert more customers using powerful sales funnel and instant checkout.

We know marketing is difficult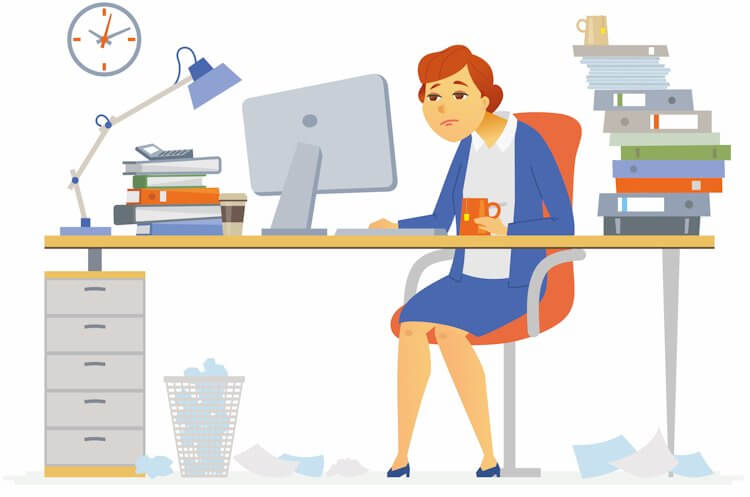 You worry about sales. You want to get more customers and also retain the old ones.
But more than that, your concern is growing competition. To beat that, you try various marketing activities.
You run more promotions, offers to increase sales and acquire new customers. And expect them to perform well. Sadly, they don't.
Face yourself. You can't monitor and manage every task all the time.
You are here to scale your business and manage your time better. And not waste it on repetitive and stressful activities.
You need a solution that speeds up your marketing tasks and lures customers as and when required.
Something that's on a roll. Set it up and let the money coming in.
That's what WooCommerce Marketing Bundle gives you.
---
WooCommerce Marketing Bundle gives you the much needed tools to increase sales, lower cart abandonment and improve customer purchase experience drastically.
---
Smart Offers
9+ type of offers, 1-click upsells, sales funnel, targeting rules
Smart Offers lets you set triggers that run on autopilot to encourage customers buy more and more. Coupled with powerful targeting rules, Smart Offers takes your marketing game to the next level.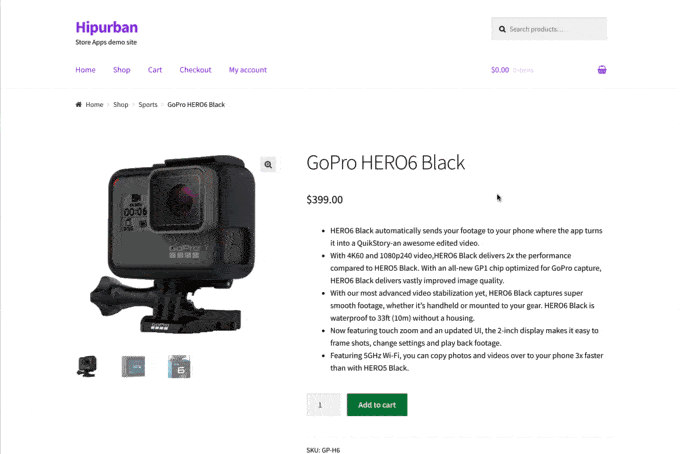 No coding required
Upsells, Downsells, Cross-sells, Buy One Get One, Flash sale, One-time offer… you can come up with a simple offer within five minutes.
Coupled with Buy Now plugin, you can set-up one-click upsells for your WooCommerce store.
Easily create complex sales funnel
If customer accepts an offer, show him an another upsell. If he rejects, show a downsell.
Target a series of offers to nudge customer at every interaction point.
Powerful targeting rules
Target offers based on users
Target offers based on the cart status – Existing product in cart or purchase amount.
Target offers based on website pages – cart, during checkout, "My Account", on order completion,or any other custom page.
Just set your offer and Smart Offers will take care of the rest.
---
WooCommerce Buy Now
One-click checkout, instant payment, reduced abandonments
WooCommerce Buy Now smartly collects all the customer details the very first time the customer buys a product on your store. Thereafter, once a customer clicks on the Buy Now button, he is directly taken to checkout. No time waste at all.
Convert 74% of your OFFER abandoning customers
Customers abandon your best offer if they find checkout too long.
A tempting offer (with Smart Offers) here will encourage the customer to buy that product and checkout immediately (with Buy Now).
Works for both guests and logged-in users
When user clicks Buy Now, it will bypass the cart and show a popup with checkout form. This will enable the user quickly fill in the details and checkout quickly.
If the user is a logged-in one, then 1-click purchase mode would kick in!
Link coupons, shipping method directly to Buy Now button
When the customer clicks the "Buy Now" button, he will be taken to the checkout page. Here he will see the discounted price which will resist him from abandoning even if he thinks so.
You can directly link your preferred shipping method or redirect users to your desired page using Buy Now button.
You can enable Buy Now storewide or individual products. One-click payment works with Stripe, Braintree and Authorize.net.
---
---
Custom Thank You Page
Build relationship, grow list, sell more
Custom Thank You Page prevents your customers from reaching the dead-end. The default WooCommerce pages is plain and boring. The customer struggles to find the next step. Custom Thank You Page shows an impressive message showing gratitude and redirects customers to the page you wish without annoying them.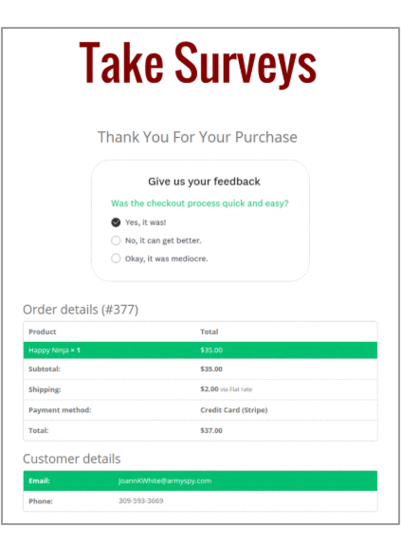 Your bait to fetch in more sales
Show testimonials from other happy customers to nudge customers buy more.
Give away something for FREE – since they completed a purchase or give a discount coupon or store credit to encourage next purchase.
Show upsells and cross sells (plugin Smart Offers needed for this).
Show product recommendations to increase sales – aka "You may like these too". Show their Recently Viewed Products to continue buying more.
Show a newsletter subscription form to join your mailing list.
Grow social media fans with like / share button
and many more…
Your Thank You page is a goldmine. Optimize it for customer success, take away concerns and grow sales.
6 bonus marketing tools & resources
Along with the three plugins, you also get the best tools to create highly engaging content and convert potential leads to customers!
Product Graphics
700+ graphics to make appealing and highly engaging sales pages.
Super Profit System
The secret to create the best tempting sales funnel and strategies.
Conversion Secrets
A video course to help you get the desired conversions.
Juicy Graphics
Impressive and elegant graphics, features boxes, CTA buttons, etc. to deliver your sales message clearly. Ready for instant use. Just copy and paste.
Instant Persuasion
Swipe Files – collection of proven copy writing snippets to make your sales copy highly converting.
Ultimate Headlines
65 kick-ass headlines useful for any blog post title, product description, landing page conversions. Also includes PNGs and PSDs and awesome fonts.
---
Save minimum $800
All the plugins + bonus tools & resources price comes to $1077 for a single site license.
But you are getting it at just $199
What can be the better deal than this?
| License | Actual Price | Discounted Price |
| --- | --- | --- |
| Single Site | $1077 | $199 |
| Upto 5 Sites | $1177 | $299 |
| Upto 25 Sites | $1477 | $499 |
---
So…Earn more money quickly or less money slowly?
If you want to keep your WooCommerce store as it is and see sales coming after months or years, you can do that.
Or if you want to boost your marketing efforts and see more money in your bank account within a month and that too frequently, you can do that too. (using WooCommerce Marketing Bundle)
Choice is yours!