GO BEYOND SMART OFFERS..
Most Powerful Bundle to
Make Your Website Marketing Absolutely Foolproof
Hi,
StoreApps' WooCommerce Marketing Bundle has a suite of products that increase sales, lower cart abandonment and improve customer onboarding experience drastically
Dive in to know more…
✓Smart Offers Best Seller
✓Product Graphics
✓Ultimate Headlines
✓
Buy Now

Best Seller
✓
Conversion Secrets
✓
Instant Persuasion
✓
Super Profit System
✓Custom Thank YouBest Seller
✓Juicy Graphics
✓Magnetic Headlines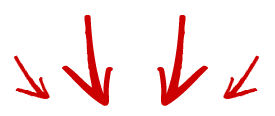 Plugin #1: Smart Offers
Sell More By Showing Customers
Irresistible Offers
The first product that's included in this suite is SMART OFFERS.
Smart Offers helps you create and execute powerful sales funnel on your website.
It's proven that the best time to sell more items to your customer is when he is already in the process of buying something. Smart Offers makes use of this known fact and displays attractive offers to customers making them purchase more than what they originally intended.
Smart Offers lets you create different types of offers such as;
Upsell

An upsell is to get the customer to spend more money – buy a more expensive model of the same type of product, or add features / warranties that relate to the product in question.

Downsell

This technique is used when the customer, for some reason, decides to back down from the purchase. In this case you can offer him a cheaper product, which has higher chances of being accepted.

Cross-sells

A cross-sell is to get the customer to spend more money buy adding more products from other categories than the product being viewed or purchased.

One Time Offers

Offers where the customer is shown the offer only once and needs to grab it at that very time.

Backend Promotions

Offering products that are designed to enhance the product your customer has already purchased.
Not just attractive offers, Smart Offers also provides advanced targeting rules which let you target attractive offers throughout the website.
For example;
Target offers based on users

– whether they are registered, how long they have been customers, what products they have previously purchased, and more.

Target offers based on the cart status

– whether there is existing product or what the total purchase amount is.

Target offers based on the page of your website

– on cart page, during checkout, on order completion, and even on the "My Account" page or any other custom page.
Around 74% of customers abandon great offers.
And the top reason for cart abandonment is

LENGTHY CHECKOUT
---
Plugin #2: Buy Now
Reduce Cart Abandonments By
One Click Checkouts
The plugin Buy Now eliminates the top reason for Cart abandonment – that's lengthy checkout.
It smartly collects all the customer details the very first time the customer buys a product on your store. Thereafter, the customer is freed up from the burden of filling checkout information on your store ever again.
Once a customer clicks on the Buy Now button, he is directly taken to checkout. No time waste at all.
How Buy Now works?
Add buy now links on the Add to Cart buttons of your WooCommerce store.
Once the customer clicks on the Add to Cart button, this extension will search for any previous record of the customer.
Once that's found, it fetches the data, automatically fills the checkout informations and directly takes the customer to payment. (No cart page, no checkout page)
Note: If all details are not available, Buy Now will take user as far as possible in purchase process. If payment preferences are not available, it will stop at checkout. If shipping / billing details are not available, it will stop at checkout. If user is not logged in, process will wait for user to login..
---
Plugin #3: Custom Thank you Pages
Improve Customer Relationship By
Showing Them Gratitude
When a buyer buys a product from your store, he becomes your customer. And as a seller it becomes your duty to provide him with good customer service.
The first stepin providing great customer service is showing GRATITUDE. It's proven that simple thank you can go a long way in making customers feel loved.
How Custom Thank You Pages works?
BY DEFAULT, when a buyer completes checkout, WooCommerce shows you a boring page which only has the order details displayed on it. But by using WooCommerce Custom Thank you page you can redirect the customer to a well-designed thank you page on your website.
This plugin is not only about saying a thank you to customers, you can redirect customers to other pages as well.
Store's gift certificate page
An affiliate product sales page
Your brand's social media page
Newsletter subscription page
---
Not just these plugins…
WooCommerce Marketing Bundle also gives you
6 expert content marketing resources
WooCommerce Marketing Bundle is the
best bundle you actually save hundreds
| License | Actual Price | Discounted Price |
| --- | --- | --- |
| Single Site | $1077 | $199 |
| Upto 5 Sites | $1177 | $299 |
| Upto 25 Sites | $1477 | $499 |