WordCamp Bhopal to Kick-off Soon
WordCamp needs no introduction. It's awesomeness grows everyday.
After an enormous success in Mumbai, the next Indian WordCamp is going to take place in Bhopal– the capital of Indian state Madhya Pradesh & also known as the city of lakes on Saturday, September 24th, 2016.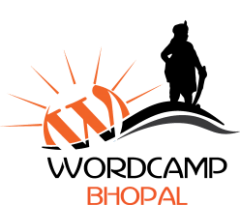 What's in Store for you?
WordCamp Bhopal is expected to be a perfect blend of Techno geeks, passionate bloggers, computer savvy enthusiast, coders, web developers and open source contributors.
It's an opportunity for both the already established and the newbies to interact with each other and bridge the gap between industry and academia.
What you'll learn from the Speakers?
To take you deep into WordPress and tech stuff, there are renowned speakers who are regular contributors to the WordPress community and have been associated with both national and international WordCamps.
Here is the list of Speakers and the topics they will cover:
1. Puneet Sahalot– Introduction to WordPress
2. Aditya Kane– Why choose a career in 'open source'
3. Saurabh Shukla– Collaboration Oriented Development
4. Alexander Gounder– The ways of Contributing to WordPress. Alexander is also sponsoring 50 tickets for students for WordCamp Bhopal. A big thanks to him.
5. Nirav Mehta– Why We Indian Developers Fail… And what you can do about it
6. Amit Singh– Stop coding your websites
7. Swapnil Patil– How to Translate a WordPress Theme/Plugin
8. Rahul Bansal– How to build high quality WordPress agency
A sneak-peak about Nirav Mehta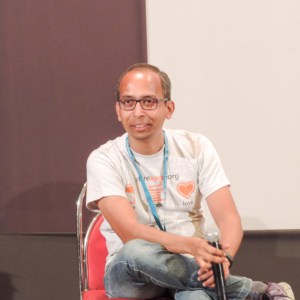 Nirav Mehta is the founder of StoreApps.
He is also an Entrepreneur Geek leading multiple technology businesses and "ad"ventures.
Check out more about Nirav Mehta and his successful businesses.
Why We Indian Developers Fail… And what you can do about it..
This is the topic Nirav is all set to speak at Bhopal and aims at reaching out and transforming as many lives as possible.
A little sneak; Nirav will highlight why the world perceives India to be a hub of low level programming. To put it humorously "In the eyes of the world, India is for software what China is for Manaufacturing.
Hope to see you at Bhopal!
There will be something for everyone from beginners to experts. So we are hoping to see you there. Also, feel free to catch up with Nirav with all your queries, doubts whatsoever. He will definitely answer every question that comes his way.
Nonetheless, if you had any question you couldn't get an answer to, you can drop it in the comments section right below. I'll make it a point to have it answered.
Final words…
A big thanks to all organisers and sponsors for making this platform available for the enthusiasts who want to make it big in the tech world.
Wishing you all enormous success and best wishes!! Go Bhopal! Go India!
Know more about WordCamp Bhopal