We are changing the way
people manage WooCommerce stores
StoreApps is committed to building and supporting WooCommerce plugins that help you sell more, save time, retain customers and make better decisions.
You will get top quality products and a top notch team when you choose us.
Years of impeccable track record

10

Happy users

300k+

Downloads

2m+

Contributions to WordPress / WooCommerce community and ecosystem

$1.5m+

Multiple category leading WooCommerce plugins for revenue growth, conversion optimization and store administration

No. 1
Our backstory
If we can help e-commerce entrepreneurs grow exponentially, but with shrinking efforts, we'd never have to worry about our own growth!

Namaste!
My name is Nirav Mehta. Creating awesome value for customers and solving real problems has been the mantra of our success.
I built and ran a large web agency for 12 years. Then we pivoted to products. I believe technology driven online businesses are the most amazing means to freedom and we want you to get there faster.
Yes, we pioneered the spreadsheet / table / grid like approach for content management within WordPress. We developed the most comprehensive coupons plugin for WooCommerce. We created the first plugin to build funnels and checkout offer flows with WooCommerce. Yes, we have done code contributions to WordPress and WooCommerce core. We've spoken at and contributed to numerous WordPress events and communities.
We do have a long list of credentials and testimonials. But that's an aside.
Come what may, every day, our focus is growing sales and making store administration more enjoyable for you. Store owners are our soulmates and we want to deliver what's most important to them.
I invite you to come along!
StoreApps is trusted and used by world's best brands



Official Extension Developer
Top quality & best business practices
We develop some of the top selling plugins on WooCommerce Extensions marketplace and are one of the first few developers accepted in the program. We contribute to, sponsor, speak at, promote and actively engage in various WooCommerce and WordPress community activities for over a decade. All our plugins follow strict code quality and security best practices.
From small businesses to industry leaders, everyone loves StoreApps.
StoreApps team and their plugins are super helpful. In my opinion, it's the first place to look in when searching for WooCommerce solutions!
StoreApps Smart Coupons plugin – especially with its ability to not only create coupons but to give store credits as well – is incredibly powerful.
Smart Offers generated $20,000+ in one year for us. We chose Smart Offers over many other upsell popup plugins and we're so happy we did!
StoreApps
Community
We love WooCommerce and WordPress community. We regularly sponsor, speak-at, attend and support WordPress events globally.

You may have seen us at WordCamps (Mumbai, Ahmedabad, Udaipur, Nashik, Bhopal, San Francisco, Orange County, Asia), or at WooConf, PressNomics or in WordPress Meetups. We're also on Post Status and popular FB communities. Our founder was featured on HeroPress.
The Team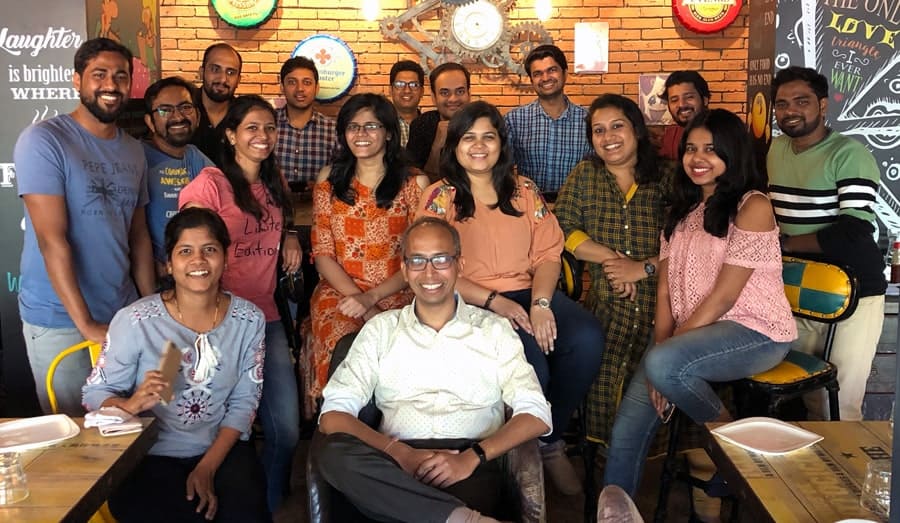 We are a small team of highly talented and motivated people. We're passionate about giving our best, solving problems, adventures, fitness and having fun!
Our development team is actively engaged in customer support. We believe we'd understand customers better if developers and product managers are involved in customer support. While this may mean slightly higher response times occasionally, it will get you better quality support.
When you join us as a customer, you may get an email from Andrea or Akshat.
Tarun takes care of overall product management and Smart Manager.
Or Mansi about Buy Now, Affiliate for WooCommerce and other conversion optimization solutions.
You are likely to hear from Ratnakar about Smart Coupons.
If you want to join our team, you should reach out to Sheetal.
Also from us…
StoreApps is one of our businesses. StoreApps focuses on WooCommerce plugins.
Leap Ventures is our payments and fulfillment company. You will see that name on your invoices / credit card statements.

AI-powered WooCommerce upsell, discount, related products recommendation plugin.
Nurture & Grow Your Tribe. WordPress plugins for lead capture, call to action and email marketing.
Sensible analytics for online businesses. Track and grow your e-commerce business.
Award winning support
Get the help you want – before, during and after your purchase.
Career opportunities
Make an impact on the world as you learn cool new things and solve challenging problems.