How to setup & redirect customers to a Non-WordPress page
This article will explain how you can setup & redirect your customers to a Non-WordPress page on order completion.
Follow these steps:
Step 1: Create a new or edit any existing simple, variable, subscription or virtual/downloadable product
Step 2: Go to Product Data -> General -> Thank you page URL
Step 3: Add the redirect URL and Save the product. That's it!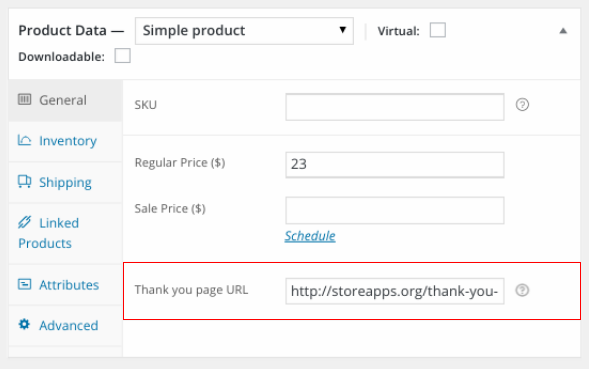 Now once the customer purchases this product, after order completion, they will be redirected to the Non-WordPress URL that you have added automatically.
« Back to Custom Thank You Page For WooCommerce