How to Renew my License (if license is before 1st March, 2017)
How to Renew my License (if license is before 1st March, 2017)
If you have a license before 1st March, 2017 :
Renewing your license for StoreApps is very simple. Follow this steps :
Step 1: Log in to My Account page and go to Downloads tab
Step 2: Locate the plugin you want to renew and click on the "Renew" button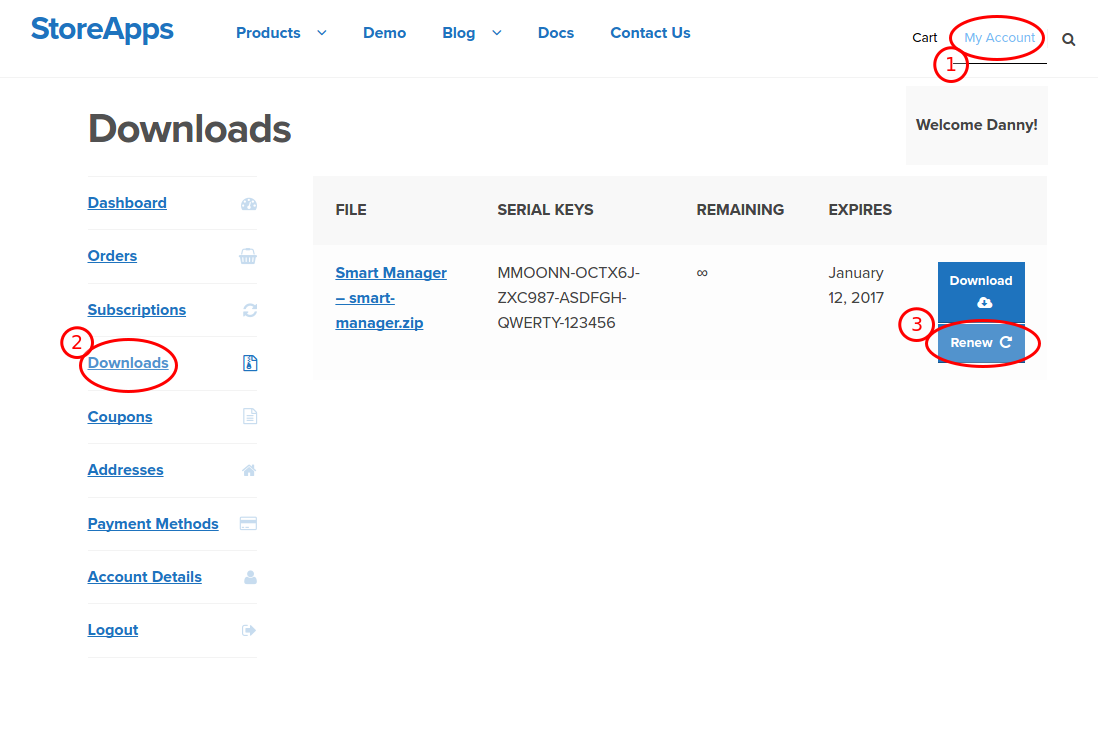 Step 3: ​After clicking renew button, you will be redirected to the checkout page. Review and complete your order information and click on Proceed to pay button to complete your payment.
Done! Your licenses are extended for another year now.
---
General Queries while Renewing License
1. What Do I Receive When Renewing My License?
Renewing your license entitles you to support and updates to your product. This ensures compatibility with newer versions of WordPress and WooCommerce, as well as bug fixes and new features and enhancements to the product.
2. If my license is expired, does that mean I can no longer use the plugin?
If your license key is expired, you can still use the product on your site for as long as you like but you can no longer access the file for download or receive support or updates for the product.
3. My Product Is Free, Do I Need to Renew?
No.
4. Do you send Reminder Emails before my license is expiring?
If you have not unsubscribed from our mailing list, then you will receive a renewal reminder email 30days prior to your license expiry.
5. Do I have to manually renew my Elite Club Memebership?
No. Elite Club Membership is on auto renewal. More information from here : Manage My Subscriptions
« Back to Account Management