Getting Started with Smart Offers
After activating Smart Offers plugin, you will be redirected to the Welcome Page of Smart Offers. Here, you will see some overview of Smart Offers plugin along with Shortcode & FAQ's tab for the common problems one might encounter while setting up Smart Offers.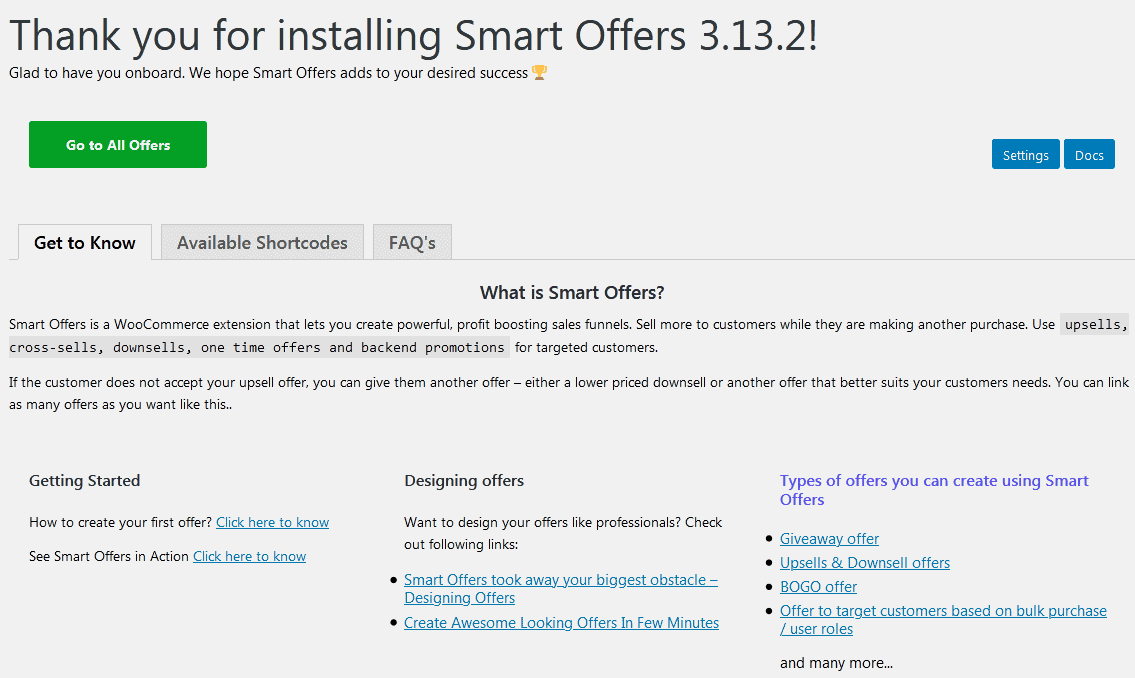 The 'Welcome Page' is also accessible from Smart Offers' menu.
Clicking on the green colored 'Go to All Offers' button will take you to the plugins Dashboard. From here, you can start creating your offers.
We have also created some sample offers for you to get started immediately.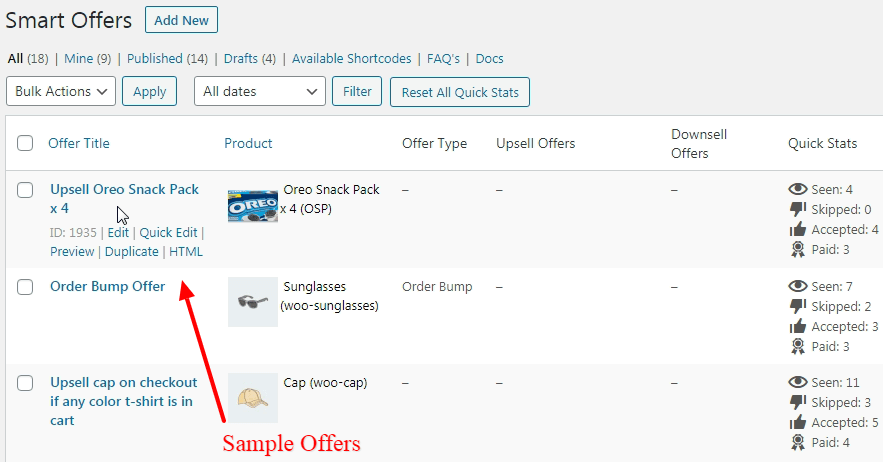 You can add them to your store by clicking the Edit option and then Update button.