How to Reset Offers Statistics
Smart Offers allows you to reset offers statistics using two ways:
Reset Statistics of ALL Offers

Simply by clicking on Reset All Quick Stats, you can reset statistics of all your offer's.
Reset Individual Offer's Statistics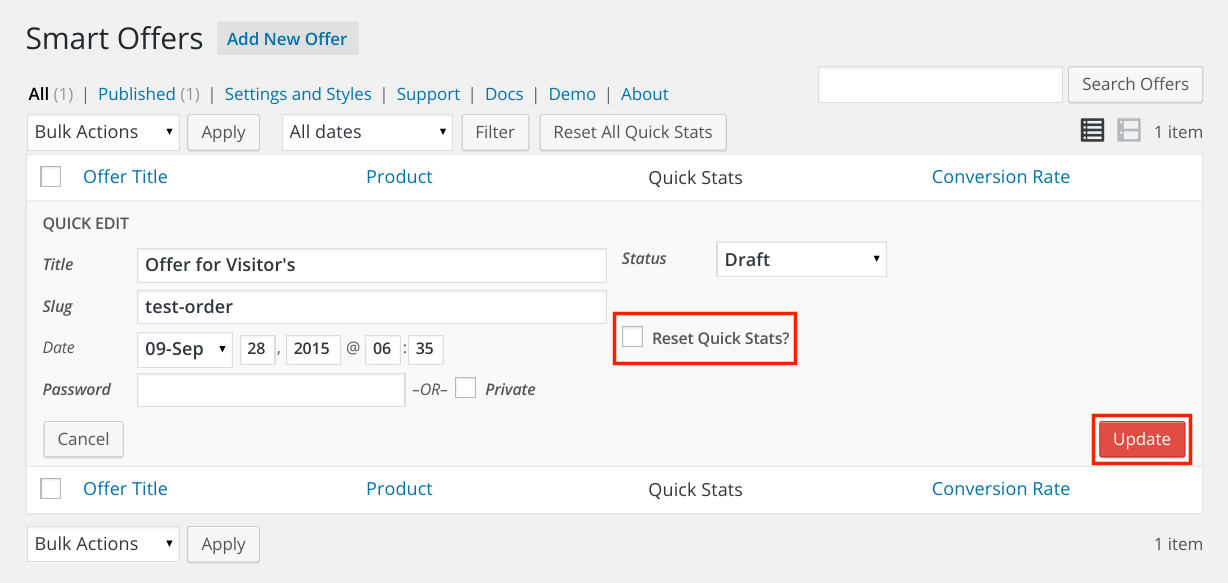 Simply click on Quick edit link under the offer name and you will see a Reset Quick Stats checkbox. Click on it and then Update button. This will reset stats of that individual offer.
« Back to Smart Offers For WooCommerce