How to Update Serial Key Usage Limit
To update the limit for all existing serial keys for all orders at once, go to WooCommerce > Serial Key > Settings. Check 'Sync serial key usage' and click Save changes. This will synchronize all your serial key usage with their usage limit, extra data will be discarded / removed.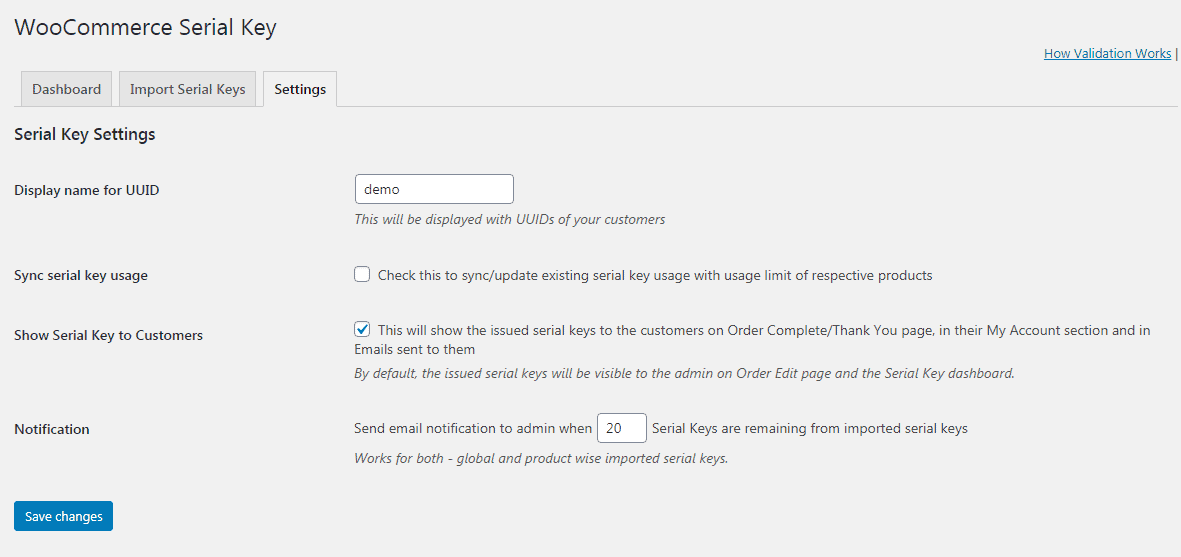 To update the serial key limit for individual products, go to the Product edit screen & check the 'Update limit for previous serial keys' option.