How to Validate Serial Key against a Product
WooCommerce Serial Key gives the store power to validate all generated serial keys against orders & products. The validation process also checks download limit & expired download.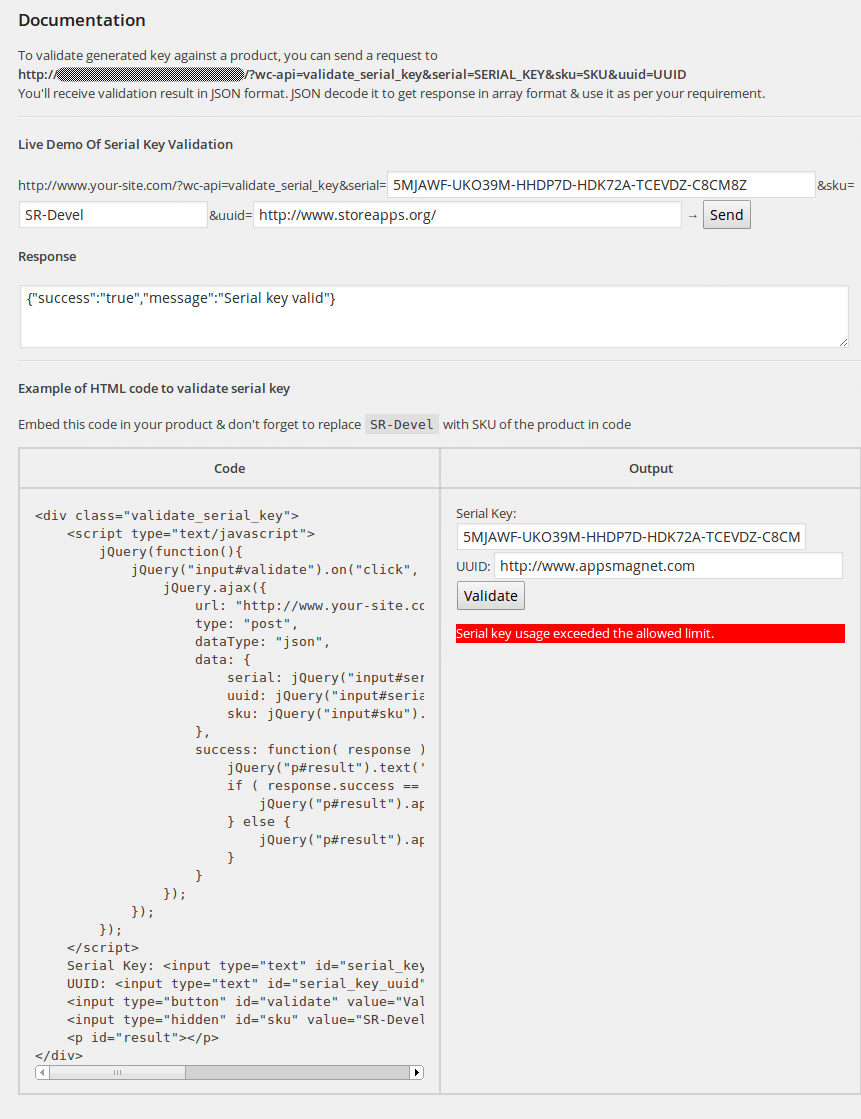 To check validity of serial key, you'll have to send serial key & sku of the product to your store's address. The address will look like: http://www.yoursite.com/?wc-api=validate_serial_key
If the serial key will be used more times than the usage limit, as per your setting, you can get this information while validating the serial key.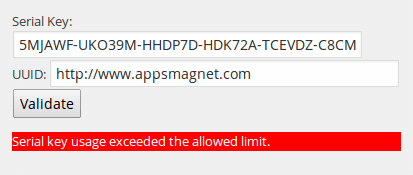 A detailed explanation along with an example is given in the plugin itself. You can go to WooCommerce > Serial Key > How validation works for that.