Elegant Emails For Your WooCommerce Store
Emails are the number 1 way to establish a relationship with your customers.
But not all of us are good at writing great content, designing professional looking emails.
Smart Emails is a one stop solution that gives you readymade, elegant
WooCommerce email templates.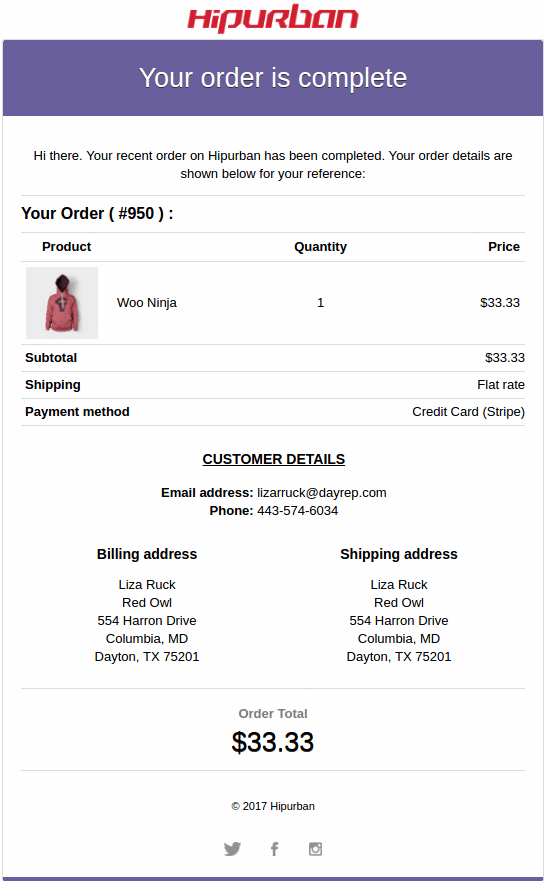 Straight-Forward & Code-Free Use
Easy To User Interface
Smart Emails has a very user friendly interface. You can install, activate and start using the plugin within minutes.
No Coding Knowledge Required
You
don't have to know any coding language
for using and sending these emails. It is very user friendly and can be used by beginners and professionals alike.
Professional Looking Emails to Charm Customers
View & Design Professional Looking WooCommerce Emails
You can apply these templates to view
eight different types of emails.
Order on-hold email
Order processing email
Order completed email
Order refunded email
Customer Invoice email
Customer Note email
Password Reset email
New Account email
Choose Elegant Email Styles
Smart Emails gives you
three beautifully designed email styles:
You can choose the style which best fits your business and start sending better designed emails without any developers help.
Simple Email Customizer for WooCommerce to Represent your Brand
Customize the Email To Best Express your Brand
Yes, Smart Emails lets you
customize the email.
You can:
Change the background colors
Add your brand's logo
Change the Header Text
Fill in the Footer text
Add a Menu
Grow your Social Media Follower List via Emails
With this email solution, you also have an option to
add your social media account links in the email.
Customers can then go and like, tweet or simply follow you on social media.The social media accounts that Smart Emails currently supports is:
Facebook
Twitter
Instagram
Smart Emails Gives You WordPress Customizer to Design your Emails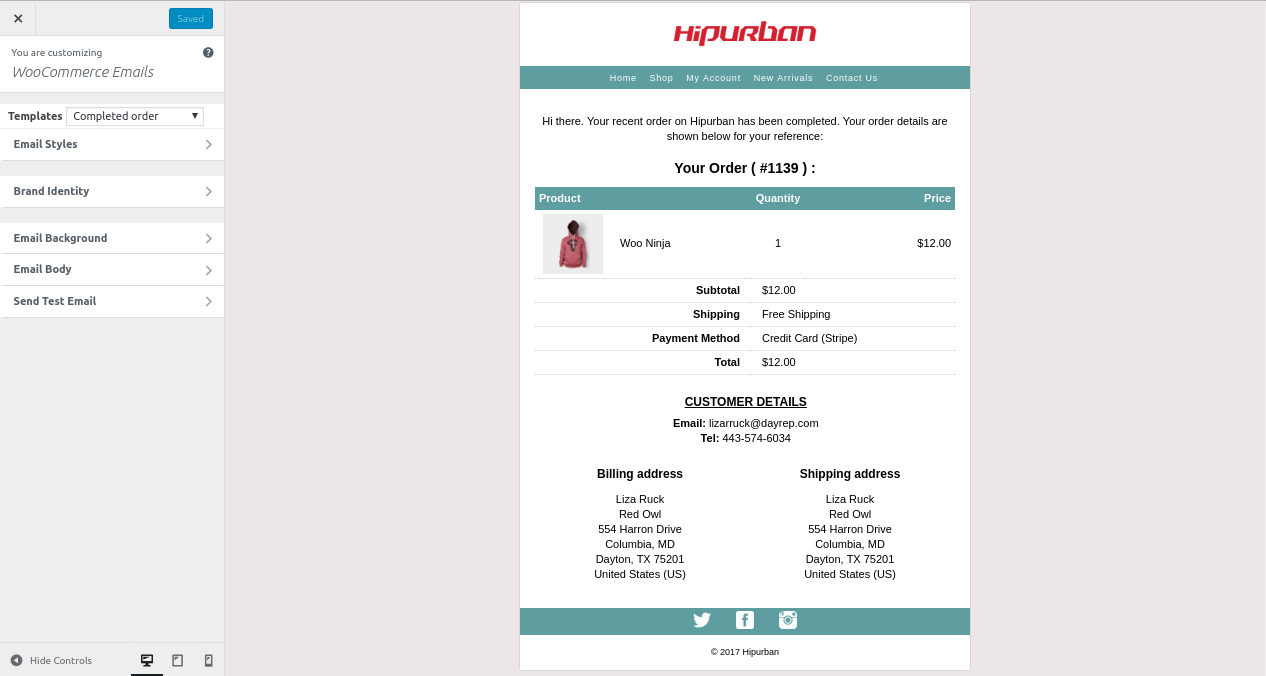 Please choose how many sites you'd like to use Smart Emails on and Order Today.
You'll get instant access to the product.

Changelog
*** Smart Emails Changelog ***

2016.10.24 - version 1.0
 * Initial release