Smart Manager is a unique, revolutionary tool that gives you the power to efficiently manage products, customers and orders using the popular WordPress e-Commerce plugins – WooCommerce and WPeC.
As a business owner, your time is better spent on marketing and customer service than on store administration. Unfortunately store administration with can take significant time. Day after day.
Smart Manager will boost your productivity 10x in managing products, customers and orders. You can browse, search, add, update and delete multiple products & variations, customers or orders using a familiar, single page, spreadsheet like interface. Use our smart Batch Update to change multiple fields on multiple items – all at once with zero errors. You will discover a new way of store administration with this add-on. It frees you up from mundane housekeeping tasks. So you can spend that time on anything that makes you more money.
---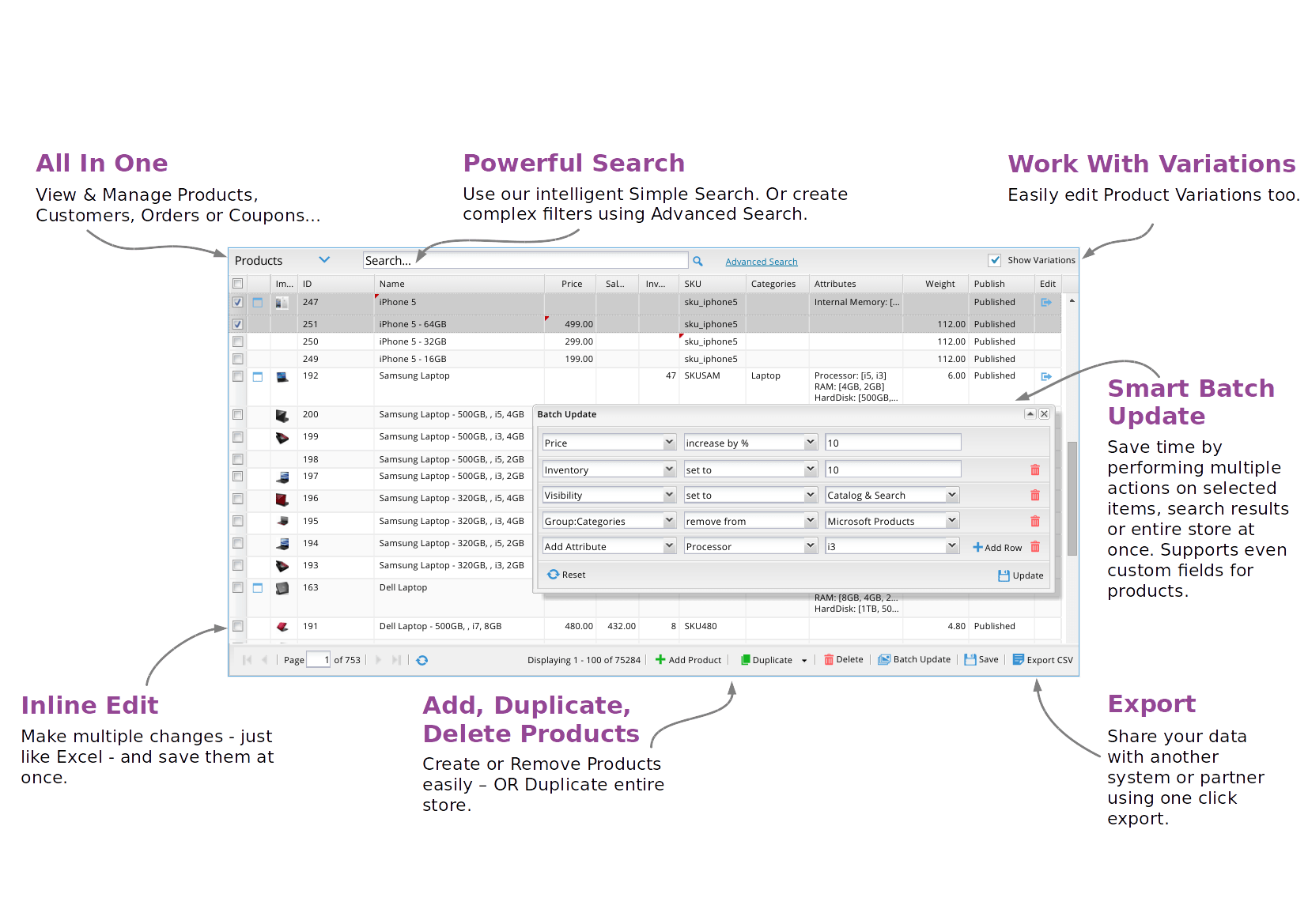 ---
Clicks & Wait Time – No More!!


Our Programmers Spent Thousands Of Hours To Create Super Convenient Browsing, Searching and Editing System

Unified, Spreadsheet Like View
Smart Manager simplifies store administration by showing your product catalog, orders and customers in a spreadsheet like grid view. Each page contains 100 items, shows important item details, allows keyboard navigation, sorting and picking what columns show.

Narrow Down In Seconds
Enter a few characters in search bar and Smart Manager performs a live search. This means you can quickly compare items, spot anomalies and review details. You can continue using column sorting and page navigation as usual.

Snappier Navigation
Browsing and filtering with Smart Manager is extremely responsive. You also see 100 items at once. Navigation buttons are simplified and you can jump to a page easily. This improves navigation time by 500%.

See What Matters
Useful details of products, their variations, customers and orders are shown in grid. And lets you see details in a floating panel. For most people, this will significantly increase clarity.
---
Get Instant Results


Intuitive Inline Editing let you edit products, customers and orders instantly!!!

Click To Edit
You can click a cell in spreadsheet view to start editing. Navigate by pressing Tab key or clicking on any other row. Edit inline – as much as you want. Add new products right from this grid. Mark a few items and delete them at once. Immediate productivity!

Single Save Button
You can edit and re-edit items, add new items and their details. Smart Manager will show pending changes with a red mark. Once you're done, click Save to push all your changes to the database in one shot.

Details Just A Click Away
Smart Manager does not include all details in the grid view. If you want to change attributes not displayed in Smart Manager or get details of an order, you can click a single link to open a panel within Smart Manager and view all the details.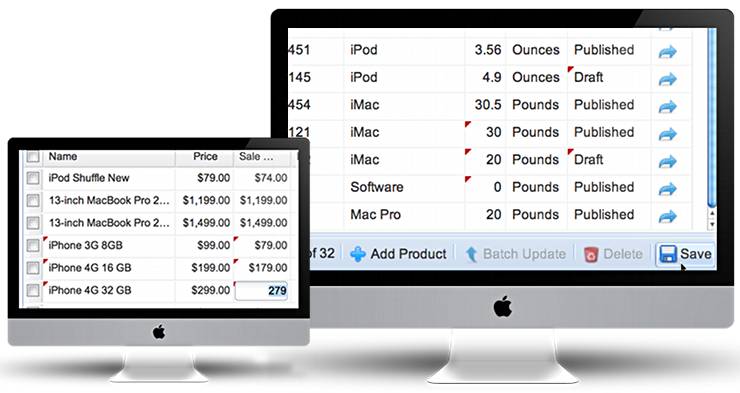 ---
Groundbreaking Batch Update Technology – That Will Make You Dance!!!


Update 100s of Products At Once – Quick & Easy

Bulk Update Items At Once
Select as many items you want and update them at once. Change prices, stock, status, name, description, variation prices, weight or groups for products. Change status and shipping related details for orders. Also, manage track id and notes for WP e-Commerce orders. Update address and contact details for customers. This provides tremendous power and flexibility. We bet nothing can be easier than this.

Update Multiple Fields
Change as many attributes / fields as you wish in a single Batch Update operation. You can achieve complex, unlimited & cascading updates in no time with simple point and click. E.g. Reduce price by 25%, append ** special ** to product names and increase inventory by 500 units – all updates to all selected items in one go.

Automatic Calculations
Smart Manager takes care of boring (and erroneous) calculations of increase / decrease in prices and stocks. It can append or prepend text and can change product groups. You only have to set your choices and Smart Manager will take care of all calculations in the background. We call it "smart" for a reason!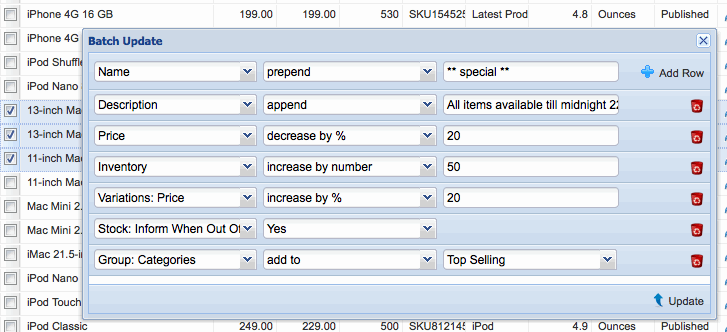 ---
Store Overview As You Always Wanted


Others Pay $$$$$ To Build Such Dashboards – You Get It Free

Products, Orders & Customers Dashboards
Manage everything using a consistent spreadsheet view. Smart search and batch update are available across the board as well. Find out all orders for a product or look up an order by its id. Add order notes or track id. Review Customer details and edit address or contact details. Easy as it can get.

Insights and Cross Linkage
Total purchases of all customers and summary of their their last orders are shown right on the Customers dashboard. Click on total purchase value to find all orders of that customer or click on an individual order to see its details. Smart Manager knows what's useful to you and delivers that in an intuitive interface.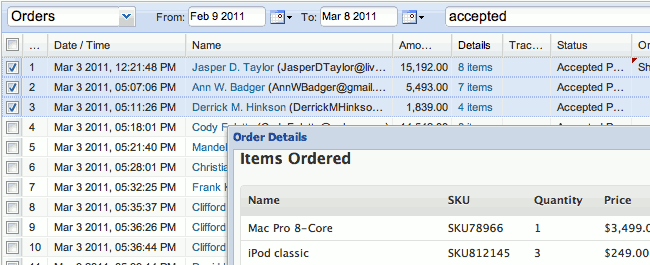 ---
Rock Solid Technology


18,920+ users, 6 years track record, Battle tested for reliability

Based On WordPress and WooCommerce / WPeC
WooCommerce and WP e-Commerce are the most popular e-commerce platforms for WordPress. Smart Manager works with both. Smart Manager is arguably the most awesome add-on for WPeC/WooCommerce ever and combines power, flexibility and ease of use.

Proven Productivity Improvement System
Smart Manager is based on our 20 years of experience building e-commerce solutions. It was launched 6 years ago and has been battle tested for performance and reliability. Our customers have reported huge productivity improvements.
---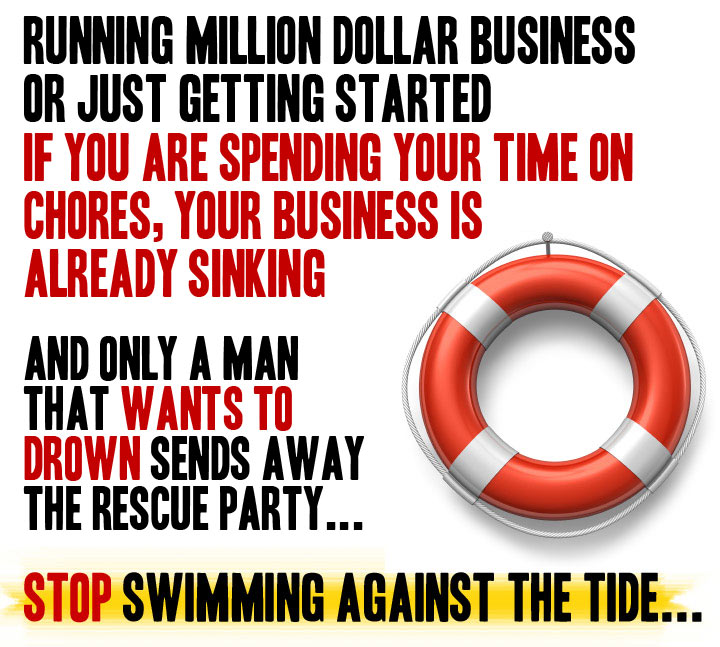 ---
Try a Live Demo!!
Still not convinced? Want to try out Smart Manager in action before buying?
We've setup an online demo of Smart Manager with some dummy data. You can explore different features to understand how it may help you.
Click here to launch the live demo.
---
Still Want More? We've got you covered!!


Smart Manager is jam packed with awesome features!!

Here are some more benefits Smart Manager customers have shared with us.
---
Easy Reviews
A side benefit of having spreadsheet display for products/orders is that you can review them easily. You can compare their details and take decisions easily.
Significantly Faster
Everything feels snappier with Smart Manager. Viewing, searching, updating. It's all optimized so you get quick response times. Your time is important, you don't want to waste it waiting.
---
Unparalleled Ease Of Use
Smart Manager was designed to make complicated tasks easier. There is nothing that can even come close to its ease of use.
Flexible Display Options
Choose which columns to display, sort and resize columns to fit your needs. Open a product in new editing panel or see order details in another panel.
---
Keyboard Navigation
Use Tab and Shift+Tab to navigate between different cells. Use Enter to move to next row. Power users will love this.
Built In Validation
Numbers, text, limited choices – Smart Manager validates your input. If you inadvertently enter a wrong value, you no longer have to wait till you hit save and encounter errors.
---
Eliminates Common Errors
Calculation mistakes are common and they can cost you a lot. Smart Manager's intelligent update actions eliminate common errors. You can focus on solutions now!
Take Down Products Quickly
Mark all products you don't want to show on your store and set their status to "Draft" using Batch Update. Or back to "Published".
---
Easy Installation
Smart Manager installation is easy too. Just upload the zip file via WordPress admin or unzip it and upload via FTP. Then activate to get started.
Freedom From Mundane
The simplicity and effectiveness of Smart Manager takes away the irritation of mundane store administration activities. Imagine starting your day without these irritations!
---
Achieve Complicated Updates Yourself
Powerful update options let you perform some complicated actions easily. You don't need to call your programmer for every little change you needed now.
Stock Level Control Options
Bulk update whether you want to maintain inventory checks and send out notifications on out of stock.
---
Add, Remove Products To Groups
Add selected products to a particular group/category or remove them from a group/category. Use multiple update actions to add a product to multiple groups.
One Year Upgrades
Smart Manager comes with one year free upgrades. You will get all enhancements for a full year. And sure, you can continue using Smart Manager beyond the first year without upgrading.
---
Customers Love Smart Manager!!


Genius. Awesome. Great. Will save 100s of hours. – That's what our customers say.
Smart Manager & Smart Offers are great tools
We use StoreApps Smart Offers and Smart Manager as part of our e-commerce set up and they are great tools to have! Smart Offers makes it very easy to create custom up-sells for virtually any scenario our Marketing dept. can come up with. The folks in Customer Service find the Smart Manager plugin to be a big help when it comes to tracking orders. StoreApps customer support is great about getting back to us with any issues that may come up. That's always a huge plus when it comes to WordPress plugins and StoreApps definitely delivers!
Speeded up time it takes to manage inventory
I have been using Smart Manager on my online store Ropa-Amor.com for the past few months and it has speeded up the time it takes to update and manage our stock inventory. When I needed support with the update of the plugin your response time was excellent and my issue was resolved within 24 hours. I couldn't ask for more.
CHOOSE Store Apps, and make your dream come TRUE!
"Be SMART! Without smart MANAGER is your project nothing Make all CHANGE in a second! You need change 1 ot 1000 product? The numbers is from NOW not impotant. You have only 1 choice! CHOOSE Store Apps, and make your dream come TRUE! Sorry for mistakes, i am just human .Great Work Guys
Fast & effectively
We have over 6000 individual lines on our site and this has saved us huge amounts of time.
Batch update works flawlessly which is a massive time saver , if you need to change all of your prices on the entire site by a % or value, you can with a couple of clicks! We made an update to Tax class on all products in less than 3 minutes.
The CSV export tool actually works unlike some I have tried, all 6000 odd lines neatly exported in one attempt. No missing or corrupt data.
What would be great if they could include an import tool.
The interface is simple much like a spreadsheet which allows for faster editing, instead of click edit…load…..click in relevant box & make changes click update……save……
We had a little problem which was sorted out fast & effectively.
What I saw in Smart Manager blew me away.
Every time I updated products in WP eCommerce, I wished there was a better way. The wait time between each page reload killed me. But damn, what I saw in Smart Manager blew me away. This thing was easy, quick and it just worked!
What a great product this is
I should have also mentioned what a great product this is. The pro version is definitely going to be worth it when I'm ready for it
Smart Manager has everything you need and more.
It is rare that I find a really good plugin that does everything that I am looking for but Smart Manager for Woocommerce is exactly that. If you are looking for a bulk product management system, look no further. Smart Manager has everything you need and more.As to the support, I am not sure if "outstanding" is enough of a compliment. Not only do they respond super fast but they were able to add a major function for me in a matter of hours. I was absolutely amazed. Keep up the great work guys.
Daily price updates takes just a couple of minutes now
With a hundred products needing frequent updates of price change and regular customers,Smart Manager is a boon for us. Daily price updates takes just a couple of minutes now. We are able to batch print invoices with lightning speed. Most importantly, the plugin author helped us tweak the plugin to suit our requirements taking away the huge burden of making changes in hundreds of invoices.
I would happily pay five times for this product!
What really sold me on this was Batch Update. My assistant does not have to do any complex math now (earlier, I always feared she would make a mistake)! With Smart Manager, she has more free time at hand, hence I asked her to set up auto responder emails for our customers. The response was phenomenal. Our repeat sales were up by 19.5%. I would happily pay five times for this product!
This seems like a real time saver
Seems like a very interesting feature so I bought it and have used it for a couple of operations. I have now put sale price on all Christmas products and it is fast. I have also removed a category from over 50 products in one operation. Really fast. This seems like a real time saver 🙂
Genius Add-on
Just bought this Genius Add-on…it's going to save me hundreds of hours a year…
Awesome
I just took a look at Smart Manager and it looks way awesome!
Matt Jones
Store Front Themes
Must Have!
It is a must-have for huge and complex stores. My client loves it 🙂
That is so awesome!

We appreciate your generosity and it will do a lot to help us help the kids we work with.
Documentation
You can find more details on Smart Manager from its documentation.
Please choose how many sites you'd like to use Smart Manager on and Order Today.
You'll get instant access to the product.

Changelog

= 3.9.18 =
* New: Fastest access to documentation in admin panel through Quick Help widget (Pro)
* Fix: Inline edit for coupon 'Discount Type' not working (WooCommerce)
* Fix: Customer 'Last Order Date' doing string sort (WooCommerce)
* Fix: Handling 'Private' & 'Scheduled' post statuses for any post type (Beta)
* Fix: Some minor fixes

= 3.9.17 =
* Update: PHP 7.0 compatibility
* Fix: Rounding of decimals when using 'Increase By %' and 'Decrease By %'
* Fix: Sale price not getting displayed on site when updated using Smart Manager (WooCommerce)
* Fix: Inline edit of coupon fields like 'individual use' not working properly (WooCommerce)
* Fix: 'Virtual' & 'Downloadable' tags getting removed when updating using Smart Manager (Lite) (WooCommerce)
* Fix: Removed debug warnings
* Fix: Some minor fixes

= 3.9.16 =
* Update: Tested with latest versions of WordPress, WPeC & WooCommerce (v2.6 or greater)
* Update: New columns 'Details' & 'Order Total Excluding Tax' added to Orders CSV export (WooCommerce)
* Update: POT file
* Fix: Upgrade file - Unnecessary calls for latest update on every background process
* Fix: Compatibility issue with 'Yoast SEO Premium' plugin (WooCommerce)
* Fix: Product url breaking when duplicating products using Smart Manager (WooCommerce)
* Fix: Serialized data not getting updated properly using Batch Update (WooCommerce)
* Fix: Removed debug warnings
* Fix: Some minor fixes

= 3.9.15 =
* New: View & Manage Product Type (WooCommerce)
* Fix: Advanced Search related fixes (WooCommerce)
* Fix: Stock Status not getting updated for variations on updation of inventory (WooCommerce)
* Fix: Conflict with Gravity Forms Editor (WooCommerce) (Beta)
* Fix: Smart Manager Beta Link not working in some cases (WooCommerce) (Beta)
* Fix: Some minor fixes

= 3.9.14 =
* New: View & Manage Privately Published products (WooCommerce)
* Update: Improved advanced search for categories to show all child categories on search of parent category (WooCommerce)
* Fix: Search for blank values for product attributes and categories using advanced search (WooCommerce)
* Fix: Advanced search returnning blank results after deleting conditions (WooCommerce)
* Fix: Decimal values not appearing for custom fields having numeric values (WooCommerce)
* Fix: Order notes not getting updated (WPeC)
* Fix: Important security fixes
* Fix: Some minor fixes

= 3.9.13 =
* New: Inline editing for customer provided order notes (WooCommerce)
* Fix: Variation names showing double commas in some cases (WooCommerce)
* Fix: Last Order Date not getting displayed in customers dashboard (WooCommerce)
* Fix: Inline editing of billing and shipping address not working (WooCommerce)
* Fix: Order status not getting saved properly (WooCommerce) (Beta)
* Fix: Removed debug warnings
* Fix: Some minor fixes

= 3.9.12 =
* Fix: Product Inventory getting updated on update of any field (WooCommerce)
* Fix: Product prices and other fields not getting displayed in some cases (WooCommerce)
* Fix: Search for blank values using advanced search (WooCommerce)
* Fix: Batch Update blank values for serialized data (WooCommerce)
* Fix: Inline edit multilevel categories (WooCommerce) (Beta)
* Fix: CSS issue for social links on WP plugins page
* Fix: Some minor fixes

= 3.9.11 =
* Update: Compatibility with latest versions of WordPress & WooCommerce
* Fix: Advanced Search not working properly when searching with attribute (WooCommerce)
* Fix: Some minor fixes

= 3.9.10 =
* Update: Updated the text domains for multilingual compatibility
* Fix: Custom field data type detection not working properly (WooCommerce)
* Fix: Compatibility issue with 'Mail Poet' plugin (WooCommerce)
* Fix: Some minor fixes

= 3.9.9 =
* Fix: Product variation inventory getting updated (WooCommerce)
* Fix: Manage stock getting enabled on edit of any field from Smart Manager (WooCommerce)
* Fix: Unable to show/hide columns (WooCommerce) (Beta)
* Fix: Some minor fixes

= 3.9.8 =
* Update: Compatibility with latest versions of WordPress, WPeC & WooCommerce (v2.4 or greater)
* Update: Manage products in 'pending review' status in addition to 'publish' and 'draft' statuses
* Fix: Manage product custom fields with special characters (WooCommerce)
* Fix: Manage custom order statuses (WooCommerce) (Beta)
* Fix: Some minor fixes

= 3.9.7 =
* Fix: Important security fixes
* Fix: Some minor fixes

= 3.9.6 =
* New: Support for sort functionality on the entire database of records (Beta)
* Fix: Search functionality displaying never ending loading for Orders Dashboard in some cases (WooCommerce)
* Fix: Some minor fixes

= 3.9.5 =
* New: Smart Manager Revamp (Beta)
* Fix: Prevent display of variations of products whose product type has been changed (WooCommerce)
* Fix: Some minor fixes

= 3.9.4 =
* Fix: Batch update for the text type attributes not working (WooCommerce)
* Fix: Customm meta_keys with special characters not getting displayed (WooCommerce)
* Fix: Product thumbnail breaking and not displaying (WooCommerce)
* Fix: 'product-slug' getting updated on inline editing (WooCommerce)
* Fix: Some minor fixes

= 3.9.3 =
* New: Updated WordPress Media Library for inline editing of featured images
* Update: Compatibility with latest versions of WordPress, WPeC & WooCommerce (v2.3 or greater)
* Update: Improvements in rendering product custom fields from WordPress postmeta table according to datatype (WooCommerce)
* Fix: 'Total Sales' column showing '0' for variations (WooCommerce)
* Fix: Some minor fixes

= 3.9.2 =
* New: Batch Update entire search result
* Update: Compatibility with latest versions of WordPress, WPeC & WooCommerce (v2.2 or greater)
* Fix: Weights not getting saved (WooCommerce)
* Fix: Fixes related to advanced and simple search (WooCommerce)
* Fix: Fixes related batch update of custom fields (WooCommerce)
* Fix: Some minor fixes

= 3.9.1 =
* New: Simple & Advanced Search Switch for Products Dashboard
* Fix: Some minor fixes

= 3.9 =
* New: Support for display, batch update, export and search of custom fields for Products Dashboard (WooCommerce)
* Fix: Issue related to mysql object being used
* Fix: In some cases, products dashboard not getting loaded (WPeC)
* Fix: Issue of Increase and Decrease by % in batch update (WooCommerce)
* Fix: Some minor fixes

= 3.8 =
* New: Advanced Search functionality for Products Dashboard (WPeC)
* Update: Performance related improvements in products loading (WPeC)
* Update: Compatibility with latest versions of WordPress, WPeC & WooCommerce
* Update: 'Used for variations' checkbox will not get checked by default on add attribute (WooCommerce)
* Fix: Pagination not working for advanced search results (WooCommerce)
* Fix: Autocomplete not working for values in advanced search box (WooCommerce)
* Fix: 'Shipping Method' not getting exported (WooCommerce)
* Fix: Removed major WP-Debug Warnings
* Fix: Some minor fixes

= 3.7.1 =
* Fix: "Parse error: syntax error"
* Fix: Some minor fixes related to advanced search functionality (WooCommerce)

= 3.7 =
* New: Advanced Search functionality for Products Dashboard (WooCommerce)
* Update: Performance related improvements in products loading and batch update functionality (WooCommerce)
* Update: Compatibility with latest versions of WordPress & WooCommerce
* Fix: Shipping Method not getting displayed in Orders Dashboard (WooCommerce)
* Fix: Set to Regular Price and Set to Sales Price batch update options not working (WooCommerce)
* Fix: Some minor fixes

= 3.6.2 =
* Fix: Removed major WP-Debug Warnings
* Fix: Some minor fixes

= 3.6.1 =
* Update: Compatibility with latest versions of WooCommerce & WPeC
* Fix: Attributes not getting displayed properly (WooCommerce)
* Fix: Coupons not getting displayed in coupons dashboard (WooCommerce)
* Fix: Unexpected Token
* Fix: Some minor fixes

= 3.6 =
* Update: Compatibility with latest versions of WordPress & WooCommerce (2.1 or greater)
* Update: Updation of stock status on updation of stock (WooCommerce) 
* Fix: Upload images functionality of Wysija Newsletter not working when Smart Manager is active
* Fix: Some minor fixes
* New: Included translation files for Romania German (Austria)

= 3.5.4 =
* Update: Compatibility with latest versions of WordPress & WooCommerce
* Fix: Export CSV of Orders not working with large data (WooCommerce)
* Fix: Removed all the WP-Debug Warnings (WooCommerce)
* Fix: Some minor fixes

= 3.5.3 =
* Fix: Resolved 'Sale Price From and To Date not getting enabled for Simple Products' issue

= 3.5.2 =
* Fix: Resolved 'Duplication of the Product Not Successful' issue
* Update: Some minor fixes

= 3.5.1 =
* Fix: Resolved inline editing not working issue
* Update: Some minor fixes

= 3.5 =
* New: Coupons Dashboard (WooCommerce)
* New: Included translation files for Romania (Thanks to Balanean Corneliu)
* Update: Some minor fixes

= 3.4.1 =
* Update: Attributes column to show only product specific attributes (WooCommerce)
* Update: Option to handle decimal precision for dimension fields
* Fix: Some minor fixes

= 3.4 =
* New: Attributes Column in Products Module (WooCommerce)
* New: Compatibility with woocommerce-sequential-order-numbers-pro plugin (WooCommerce)
* Fix: Resolved issue with welcome-email-editor & wpMandrill plugin
* Fix: Resolved issue with WP HTTP Compression plugin
* Fix: Some minor fixes

= 3.3 =
* Update: Provision to add store logo in 'Print Order' functionality
* Update: Support for attribute handling of text type in Batch Update (WooCommerce)
* Update: More features in Lite version - inline editing for up to 3 rows at a time, search
* Update: Compatibility with latest versions of WordPress, WPeC & WooCommerce
* Fix: Some minor fixes

= 3.2 =
* New: Smart Date combobox will give option to filter orders based on Today, yesterday, this week, last week & so on...
* New: Print Invoice feature for WooCommerce Orders (also available for Bulk)
* Update: Compatibility with latest version of WPeC & WooCommerce
* Fix: Some minor fixes

= 3.1.4 =
* Update: Compatibility with WP e-Commerce 3.8.10
* Update: Compatibility with Woocommerce 2.0.9
* Fix: Sales Price not getting set to blank (WooCommerce)
* Fix: 'Coupons Used' column not showing data in the Orders Module (WooCommerce)
* Fix: 'Unexpected Error' with PHP 5.4 (WPeC)

= 3.1.3 =
* Fix: Featured image of WooCommerce not working
* Fix: Message 'WP e-Commerce not activated' even if it was activated
* Fix: Duplicate data in packing slip (WPeC)
* Fix: Batch Update not working in some scenarios (Woocommerce)

= 3.1.2 =
* Fix: "Syntax Error: Unexpected token )"

= 3.1 =
* New: Compatibility with WooCommerce 2.0+
* New: Support for Grouped products
* New: Image Batch Update Functionality
* New: Create/post support ticket from plugin 
* Update: Minor update in auto-update process
* Update: Compatible with 'WP_DEBUG' enabled mode
* Fix: Other minor fixes (rounding of prices, order handling for different time-zones)

= 3.0 =
* New: Additional columns (discounts, taxes, coupon codes, order notes etc.) introduced in Order's dashboard (WooCommerce)
* New: Included above fields in CSV export (Woocommerce)
* Update: Storing the state of Smart Manager into the database instead of cookies - enabling same view from anywhere
* Update: Can set price and sales price to blank using batch update
* Update: Smart Manager's Plugin URI
* Update: Compatibility for PHP 5.4
* Update: Additional information about products in exported orders list (WooCommerce)
* Fix: Add attribute changing the product type (WooCommerce)
* Fix: 'Visible on the product page' and 'Used for variations' for attributes getting unchecked on save (WooCommerce)
* Fix: Duplicate action in Batch update, when increasing price and Sales price
* Fix: Product Image not getting updated when using WordPress 3.5
* Fix: TextBox appearing in batch update window while assigning the products to some categories
* Fix: Search for variation works in few cases only (WooCommerce)
* Fix: Fixes related to attribute management.

= 2.9 =
* New: Feature to set "Regular Price equal to Sale Price" & vice-versa in Batch Update
* New: Progress Bar for Batch Update
* Update: Retain values in Batch Update window after Batch Update
* Update: Stay on the same page of records list after Batch Update
* Update: Improved search functionality for Products (WooCommerce)
* Update: Removed the Description and Additional Description columns in Products
* Fix: Scrollbar not appearing from 2nd page onwards in Smart Manager editor grid
* Fix: Variations getting displayed even if the parent product got deleted
* Fix: Message not appearing in the confirm dialog box for deletion of products
* Fix: Batch Update not working for products added from Smart Manager (WooCommerce)
* Fix: Encoding of special characters while saving
* Fix: Batch Printing not working (WPeC)
* Fix: Price Updation through Inline Editing & Batch Update (WooCommerce)
* Fix: Customer List not showing all customers

= 2.8 =
* New: Feature to Duplicate Products
* Update: Additional column to display & export Phone Number from Orders dashboard
* Fix: Handling ISO 8859-1 Symbols ( for e.g. symbol for Registered & TradeMark )
* Fix: Products & Orders list empty
* Fix: Product details: Deletion of Product & Batch Update for Post Status not working (WooCommerce)
* Fix: Order details: Deletion of Order & Batch Update for Order Status not working (WooCommerce)
* Fix: Exported file for Orders doesn't contain SKU for simple products (WPeC)
* Fix: Customer details: Incorrect count for Total Orders in filtered result

= 2.7.2 =
* Fixed: "Remote Connection Error" message on admin pages of WordPress

= 2.7.1 =
* Updated: Massive speed boost for loading 1000s of customers & orders (up by more than 99%) (WPeC)
* Fixed: Price not showing in Smart Manager (WPeC)
* Fixed: Updation of Price & Sale Price (WooCommerce)
* Fixed: Auto-loading of records after Batch update (WooCommerce)
* Fixed: Small fixes like - comma between variation's term name & extra space between categories (WooCommerce)

= 2.7 =
* Updated: Massive speed boost for stores with 1000s of products
* Updated: Improved product search. Can enclose keywords in double quotes for exact match now
* Added: SKU in Orders export CSV
* Added: Portuguese Brazilian translations
* Added: 'Visibility' & 'Tax Status' fields in Products dashboard, with inline editing & Batch update (WooCommerce)
* Added: 'Total No. of Orders' & 'Total Purchased' fields in Customers dashboard
* Updated: Customers dashboard, will now display customers list based on WordPress User ID if available
* Fixed: Auto-update from Network Admin in WordPress Multisite
* Fixed: Incorrect creation & removal of Product variation (WPeC)
* Fixed: "Batch Update not Successful" when batch updating price (WPeC)
* Fixed: Price Not Updating using inline editing (WooCommerce)
* Fixed: Batch Update->Category: 'Add To' & 'Remove From' not working (WooCommerce)

= 2.6 =
* Added: Multilingual support for Danish & French languages
* Updated: "Batch Update" of Customers & Orders for WPec - added extra field for region
* Updated: Un-wanted changes in products when updating from Smart Manager
* Updated: Automatic update of Smart Manager in WordPress Multisite
* Updated: Reduced number of request to Database
* Fixed: Smart Manager creation & removal of variation in WPeC
* Fixed: Batch Updation of Country & Region in Customer & Order dashboard
* Fixed: Publish date set to current date in WPeC
* Fixed: Export CSV showing PHP Warnings
* Fixed: Export CSV exporting thumbnail's URL instead of original image's URL

= 2.5 =
* Added: Support for "Attribute Management" for WooCommerce
* Added: Support for adding product variation for WPeC
* Added: Search using multiple keywords
* Updated: Export CSV
* Updated: Displaying "Please wait..." message when loading & unloading variation
* Updated: Showing default image thumbnail instead of actual image
* Fixed: Smart Manager shows price as zero by default
* Fixed: Publish date set to current date

= 2.4 =
* Fixed: Customers & Orders list showing only 100 records ( WooCommerce )
* Fixed: 'Export CSV' not exporting values containing comma
* Fixed: Export CSV not working in PHP versions below 5.3
* Added: Can filter products list based on attribute names for WooCommerce
* Updated: Added 'Site Title' in the name of Exported CSV file
* Fixed: State restore - Smart Manager will open the dashboard you left it on
* Fixed: Order detail permission issue in WPeC 3.8.8
* Updated: Minimize, Maximize and Close buttons will now be always visible in popup windows (Product Edit / Billing Details / Image Management)
* Updated: Enabled Inline Editing of product names for WPeC
* Updated: Product Description & Additional Description text fields now grow with content
* Updated: Added SKU field in Packing Slip for WPeC
* Updated: Disabled "Edit Link" for product variation for WPeC & WooCommerce
* Updated: Only those postmeta will be updated whose value is greater than 0
* Updated: Smart Manager License Key setting & displaying messages for WordPress Multisite

= 2.3 =
* New: "Export CSV" support for WooCommerce 1.4+ and WP e-Commerce 3.7+
* Fix: Update & Batch Update of Price & Sale Price
* Fix: Products not displaying for WP e-Commerce 3.7
* Fix: Deletion of product variation from WooCommerce
* Updated: Disabled fields not required for product variation for WooCommerce
* Updated: Hide product variation whose parent product is not a variable product
* Updated: Changed inline editable field in LITE version

= 2.2 =
* New: Product Variation support for WooCommerce 1.4+
* Fix: Minor fix for retrieving License Key for WordPress Multisite
* Fix: Hide variations in Smart Manager, if parent product is deleted
* Fix: Better security by preventing SQL injection
* Fix: Minor fix for loading products using page navigation
* Updated: "Search Text Field" trigger time changed from half second to one second
* Updated: Show product variations while searching for category

= 2.1 =
* Fixed: Asking to install WooCommerce when WooCommerce is already installed
* Updated: Smart Manager for WooCommerce 1.4.3
* New: Manage Image Thumbnail of Products & its Variations for WPeC 3.8
* New: Manage Image Thumbnail of Products for WooCommerce 1.4.3
* New: Show Product Image Thumbnail for WPeC 3.7
* Updated: Automatic upgrade for WordPress Multisite
* Updated: License Key setting for WordPress Multisite
* Fixed: Incomplete change in Order Status when changing it using Smart Manager in WooCommerce

= 2.0 =
* New: All important fields of 'Customers' & 'Orders' for WooCommerce are now editable inline
* New: 'Batch Update' on 'Customers' & 'Orders' for WooCommerce
* Fixed: MySQL error in case of WP e-Commerce 3.7
* New: Smart Manager Access Control for WP e-Commerce 3.7
* Updated: Any modified value will be saved before 'Batch Update' for WP e-Commerce 3.7 & 3.8 both
* Updated: Position of Notification that comes after any updation or deletion

= 1.9.1 =
* New: Access Privileges - give controlled access to non Admin users in WordPress
* Fixed: Problems accessing Settings page
* Updated: Improved auto upgrade process

= 1.9 =
* New: View customers and orders for WooCommerce from Smart Manager
* Fixed: Clicking on Settings / Register gave permission error

= 1.8 =
* New: Product batch update can now update the entire store - not just selected items
* New: (beta) Support for Woo Commerce product management
* New: Can search on product's SKU too now
* New: Added "please wait" notification for batch update
* Fixed: Minor compatibility issues with PHP 5.3
* Misc improvements and fixes 

= 1.7 =
* New: Batch Invoice / Packing Slips Printing
* New: All popup windows are now collapsible and have better shadow effect ;-)
* Fixed: Grid jumped to first page on saving records
* Fixed: Product search not showing any results in certain cases

= 1.6 =
* Fixed: Customer's Dashboard not showing correct Billing States.
* Fixed: "Response is not in a proper format" error.
* Fixed: Add Product button remained enabled in Lite Version.
* Fixed: Whenever the grid page is loaded everytime store loading occurred twice.

= 1.5 =
* NEW: Performance optimization for large number of records.
* Change: State / Region from Customers / Orders can be updated only via Batch Update now.
* Fixed: Issues in updating customers and orders.
* Fixed: Product weight units did not match with WPeC product edit window.

= 1.4 =
* NEW: Search, view, modify and delete variations of Products (paid versions only, requires WPeC 3.8+).
* NEW: Batch Update on variations of Products (paid versions only, requires WPeC 3.8+).
* Fixed: Upgrade problems with previous version 

= 1.3 =
* NEW: Smart Manager now remembers changes you made to grid columns, edit product window dimensions and selected dashboard
* NEW: Batch Update on Variations price and weight for WPeC version 3.7
* Fixed: Products Dashboard empty issue

= 1.2 =
* Fixed: Batch update on "Quantity Limited" did not work
* Fixed: Publish / Unpublish not working
* Fixed: Orders / Customers Dashboard blank screen issues
* Fixed: Table Rate Pricing lost issue
* Product weights are now converted to Pounds to match WPeC standard

= 1.1 =
* Fixed: An issue with Category batch update
* Fixed: Search was not working correctly with more than 100 products
* Fixed: Compatibility issue with Internet Explorer

= 1.0 =
* NEW: Batch Update for Categories in Products now available for WPeC 3.8 also
* Fixed: Problem with loading Products

= 0.9 =
* NEW: Auto upgrade feature for Pro version added
* Fixed: products not loading in some cases
* Optimizations for large number of products
* Misc other fixes and optimizations

= 0.8 =
* NEW: WPeC 3.8 compatible release

= 0.7.4 =
* Fixed: blank grid if you had more than 100 products

= 0.7.3 =
* Products Dashboard: added Description & Additional Description fields to the grid
* Products Dashboard: added Flat rate shipping options - Local & International Shipping Fee, Height, Weight, Length and their Units
* Products Dashboard: added Disregard Shipping field to the grid
* Products Dashboard: added Local and International Shipping Fee in Batch Update
* Products Dashboard: can now search for all products with quantity limited by typing "-1" in search field
* Shifted Shipping Details from Customer Dashboard to Orders Dashboard
* NOTE: Most of these new fields are not visible in the grid by default. Click on downward arrow in a column heading -> Columns and then select columns you want to show.
* Fixed a problem that did not show Order detail popup in some installations
* Fixed an issue with moving around Edit column in the grid
* Fixed issues with Country and State comboboxes in Customers and Orders dashboards
* Added global error handler to show a description of JS errors if any - this will help debug blank page situations
* Added "Need Help?" link

= 0.7.2 =
* Fixed a bug with customers batch update

= 0.7.1 =
* Fixed a problem with order amounts being rounded unnecessarily
* Fixed: error with no products in database
* Enhanced JS and CSS loading mechanism
* Added notification messages for no customers / no orders
* Shipping phone number renamed to Phone number
* Fixed an issue with batch update along with new product additions

= 0.7.0 =
* Added Customers dashboard - view, search, (In Pro: inline editing and batch update)
* In Pro: Total Purchased and Last Order details
* If switching dashboards with pending changes, you will now be notified if you want
  to save before switching.
* Misc optimizations and usability improvements  

= 0.6.2 =
* Fixed a critical bug that prevented product list to load

= 0.6.1 =
* Product batch update broke in last version - fixed
* If system did not have any orders, Order dashboard did not work - fixed
* Made Orders grid sortable
* On first load "product list is empty" showed up - fixed
* Other minor fixes and code cleanups

= 0.6.0 =
* Order Management features added - search, navigate, inline editing
* Product dashboard now allows editing name and price in Lite version
* Can search on product names within an order / session id
* Filter orders by date range
* Batch update order status, notes and track id
* Add order notes / track id right from the grid view
* See order details without leaving the page
* Bring up product editing screen of WPeC without leaving the page
* Alert messages replaced with slide down notifications
* Improved search performance 
* Added Facebook like button. We would love to get your likes! ;-)

= 0.5.7 =
* Fixed a problem which caused blank screen on Smart Manager page
* Showing 100 items at once instead of 25 now

= 0.5.6 =
* Code reorganization
* Lite version release
* Added product logo and lite / pro indicator text in heading

= 0.5.5 =
* Special character handling added
* Category drop down now resets correctly in Batch Update
* Removed extraneous debugging code

= 0.5.4 =
* Added Product Variations Price and Weight change support
* Saving changed items on search / navigation
* Improved notification messages for better clarity    
    
= 0.5.3 =
* First public release
* Product administration features