Everyone wants to review their earnings. And if you are using Smart Offers for WooCommerce, I'm sure you would also like to review your earnings in Smart Offers. It's simple, get version 3.2.6+ of Smart Offers for WooCommerce. This version also includes few important additions.
New Look
In version 3.2.6, we've given a refreshing look to Smart Offers dashboard. Now Smart Offers dashboard will give you more & useful details.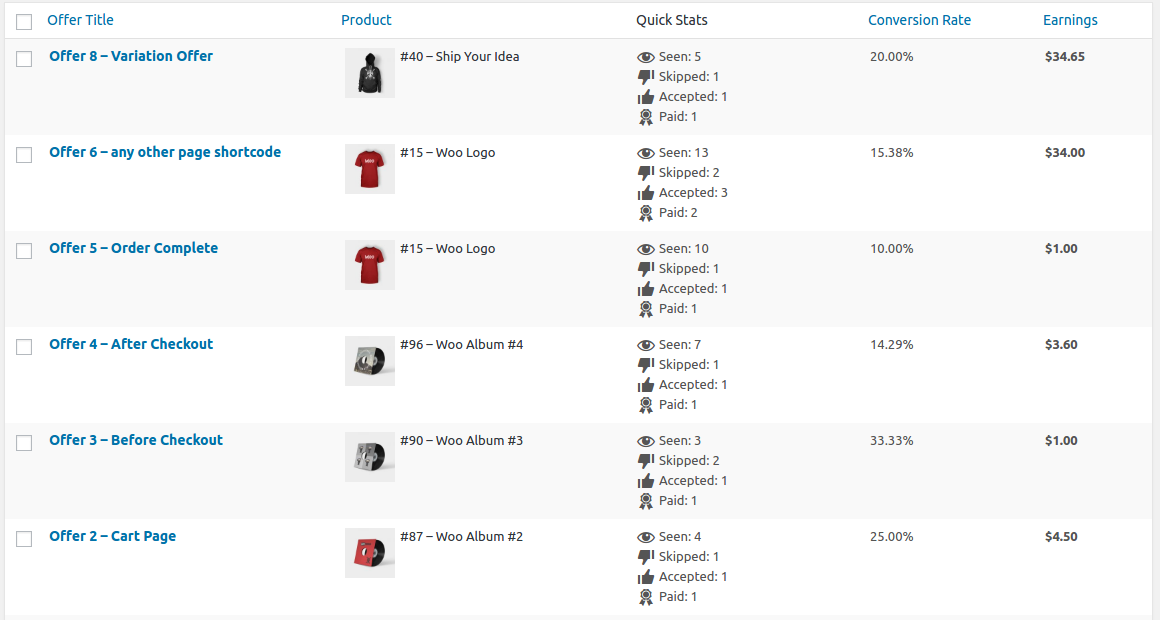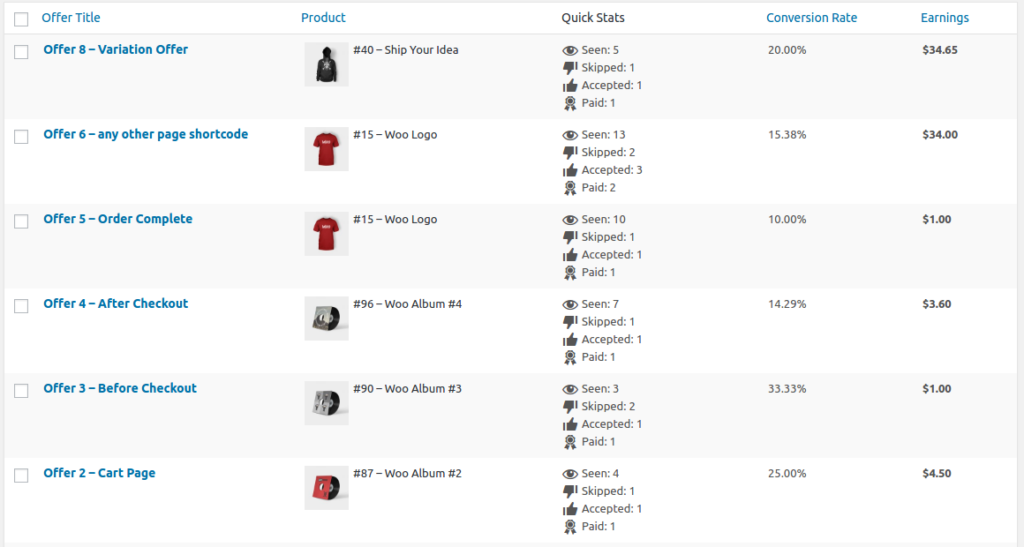 What's new
Earnings Column: We've added a new column "Earnings" which will show the amount, a particular offers have earned for you. It'll help you to review your earnings in Smart Offers. So, you can actually know which offer is earning you more.
Product Image: We've also added image for offered products, which will help you go through offered products quickly.
Quick Stats: We've made quick stats more readable.
This version also includes an important fix. In previous version of Smart Offers, whenever someone was accepting offers from "Order Complete page", it was showing error "This offer is not valid for you" in few cases. We've covered this bug in this version & it is fixed now.
If you haven't updated it yet, please update. You may want to go through How to Validate License Key and Enable Auto Updates, to know about updating StoreApps plugins.
Where to buy Smart Offers?
If you are interested in purchasing Smart Offers for WooCommerce, read full details about Smart Offers for WooCommerce from its sales page. You can also go through its documentation & if you want to test live demo yourself, you can go to our demo site.
Finally
Feel free to share your views, feedback in comments section below. If you have any suggestion for improvement in Smart Offers, do share it with us. We would definitely go through all of them. If you are facing any difficulties with these features, contact us.