What is this life if, full of care,
We have no time to stand and stare.
This excerpt from a renowned poetry seems to be redundant in the fast,ever moving world of business, doesn't it? Well whatever be your reply..I feel it does have a significance. Even as a big business owner you need time to sit and stare at the various things going on on your store. And Smart Manager will let you do exactly that.
(P.S with Smart Manager Beta you just don't Stare but also manage things right from your dashboard.)
---
What is Smart Manager Beta?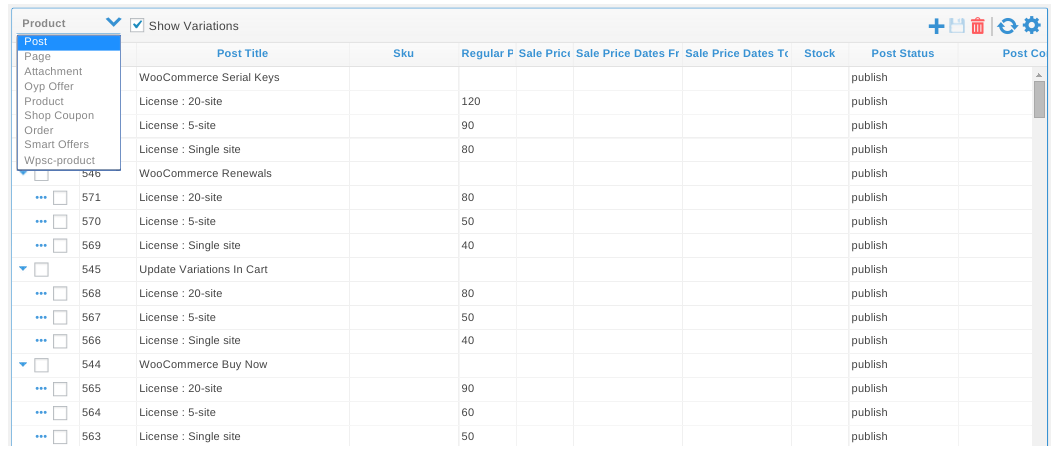 Smart Manager Beta is nothing but a transformed more bigger version of the previous Smart Manager. It has ton's of functionality and only promises to be better than what Smart Manager ever was.
Digging Deeper into Smart Manager Beta..
---
One Stop Dashboard
Previously Smart Manager only supported the four major post types:
Products
Customers
Orders
Coupons
But the new Smart Manager Beta is a step ahead. Not only does it support all post types but also any custom field.  Therefore in this new version you will be able to view & manage all post types and any custom field from your Smart Manager Beta Dashboard.
---
Full Control
What next? You can perform two absolutely essential tasks right from your dashboard itself.That is, EDIT and DELETE. Edit and delete any field for any post type right from the dashboard thus saving time and energy.
---
Infinite Scrolling
This feature was introduced cause of the multiple requests we received in the older version of Smart Manager. Previously Smart Manager displayed result in various pages. Thus the sort functionality was only relevant to the results on the page itself. With infinite scrolling all the results are in one single page itself.
Benefits:
One glance at all results
Faster loading
---
Improved Performance
We understand the importance of your time and hence we've worked every inch of the coding to make the Smart Manager Beta way faster and the performance a lot smoother. Do check it out and let us know the difference!
---
Everything WordPress
Smart Manager only helped in managing WooCommerce and WP- ecommerce related post types. But with Smart Manager Beta we have gone full fledged with everything WordPress. Any and every WordPress related post type can be easily managed via Smart Manager Beta.
---
That's it for now
These are the features currently active in the Beta version. But we ain't stopping just yet. We have loads planned for the future.
A little sneak into our roadmap:
We are currently working on features like sort, batch update, export CSV etc
---
Over To You
We're excited about the Beta release. And I hope you are too. Do check the Beta right here and get back to us with feedback.