How Save For Later For WooCommerce Works
The best point about "Why Save For Later would work?" is that it gives an option to save product for later use right on the remove button. The option appears immediately when customer or visitor has moved his pointer or cursor on remove button.
Another best point is that it shows the saved list just below cart. This is one of the best place because the product saved by customer/visitor will always be visible whenever he/she is purchasing another product.
The process of saving product from cart to saved list & similarly moving products from saved list to cart is easy. Complete list of saved items can be managed (moving to cart or deleting from list) from cart page itself.
Let's go through some screenshots to understand its functionality in better way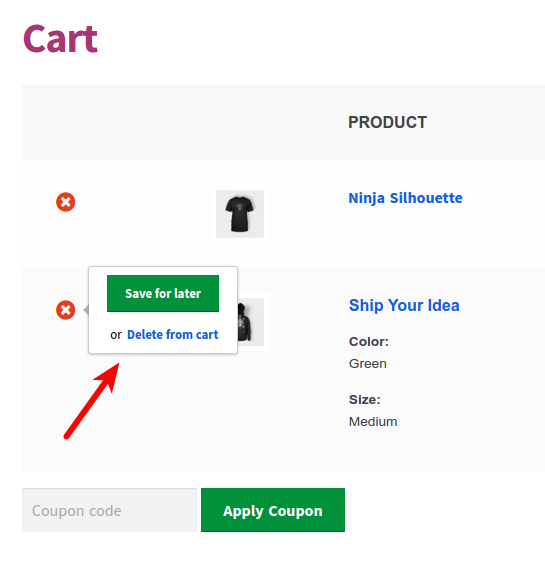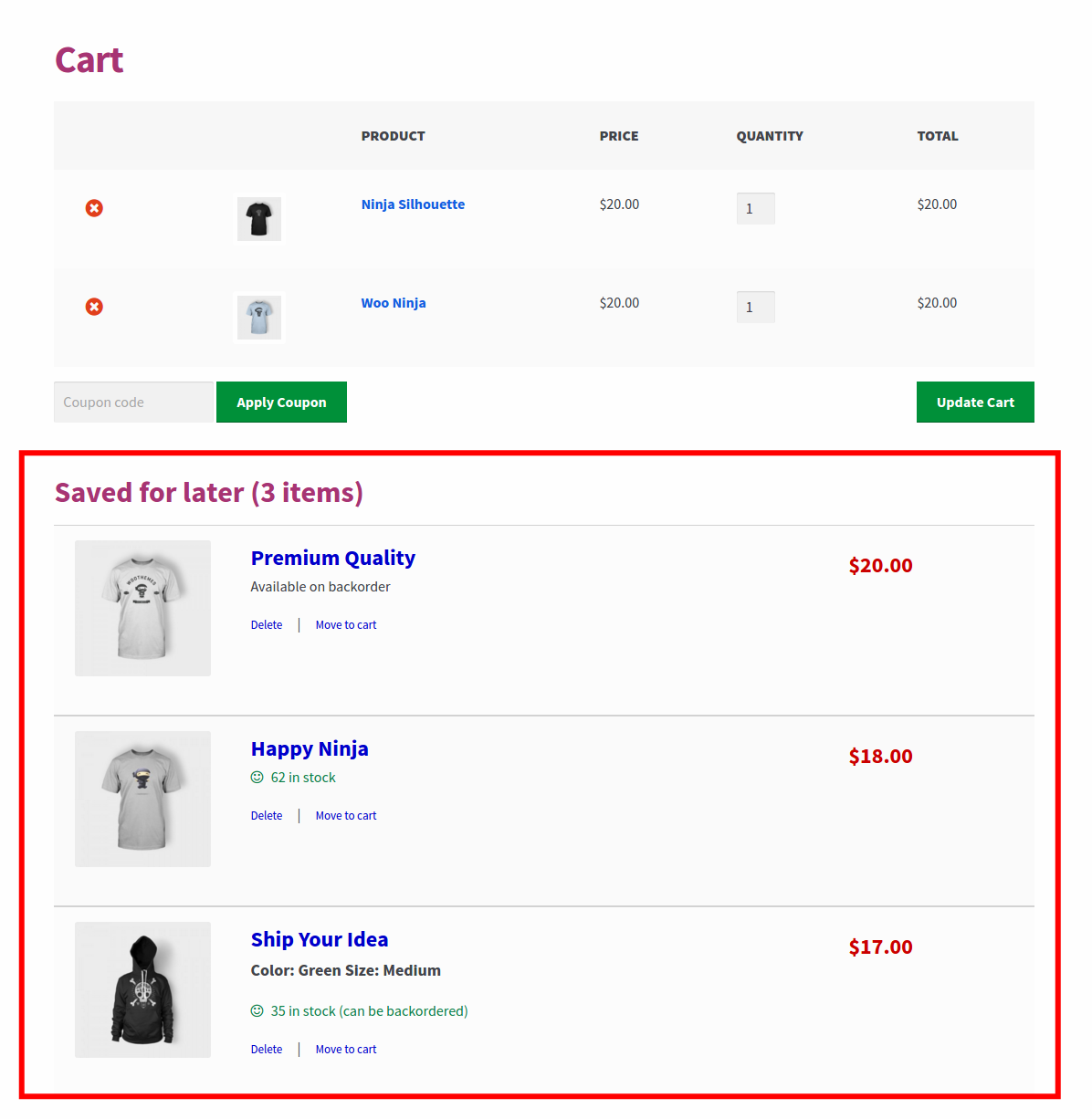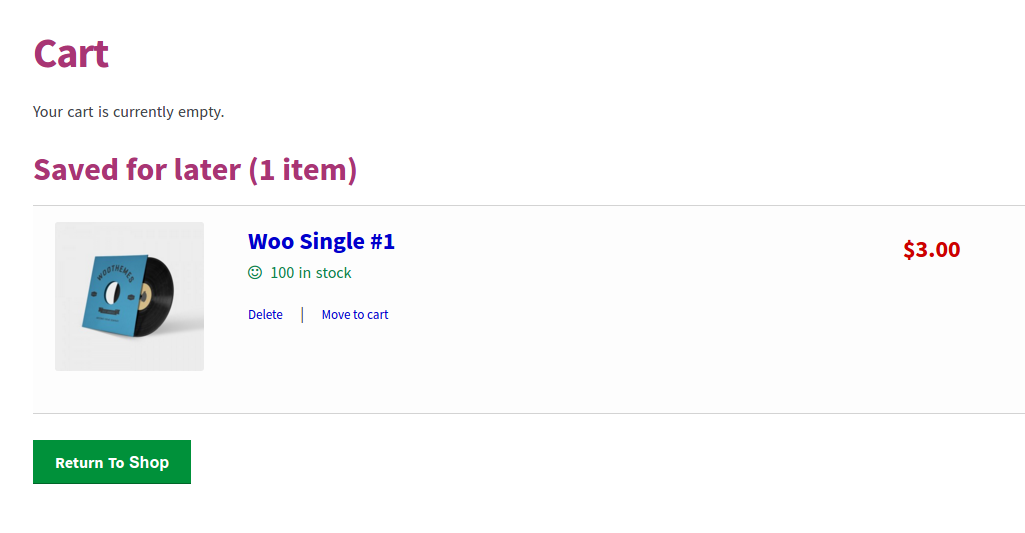 « Back to Save For Later For WooCommerce