Privileges for Different System Roles
Smart Manager allows access control i.e. it allows you to manage privileges for different WordPress user roles (default + custom) as to what they can do within Smart Manager and what they can't.
Steps to set-up privileges for different system roles in Smart Manager
Go to the 'Settings' link at the extreme top right
You'll see user roles – Customer, Shop Manager, Editor, Pending and other custom user roles.
Simply add what dashboards you want to give access to each of the user types.
Click on Apply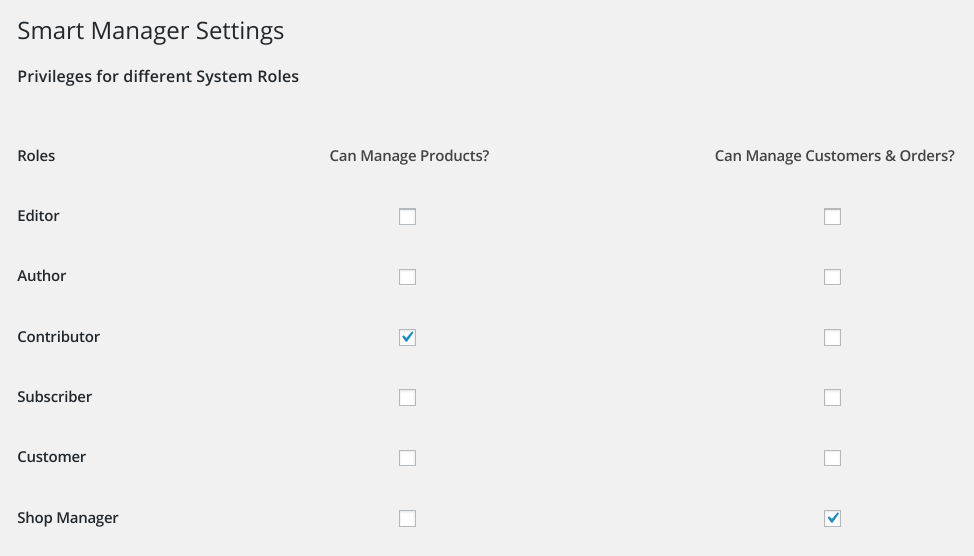 By default, if a user has access to manage any post type in WordPress Admin, then that post type will be automatically accessible to them in Smart Manager.
Example, if a user has access to manage Products, then the Products dashboard of Smart Manager will be accessible for them.
Note: This functionality is available in Pro version only.