How to Email Offers
A Smart Offer shown on your website is only seen by people visiting your website.
What about the tons on your list that don't visit you often? Or the ones that have gone dormant after their initial purchases?
Emails are really important and so are emailing offers. Going by the same idea, Smart Offers now allows you to send offers directly via emails. Make them view your amazing offers right in their inbox and generate additional revenue!
Steps to Email Offers to your customers
Step 1 : Create your Smart Offer
Step 2 : Hover over the offer name, click on the HTML link
Step 3 : Copy the HTML content it provides (you can even modify the content if you like)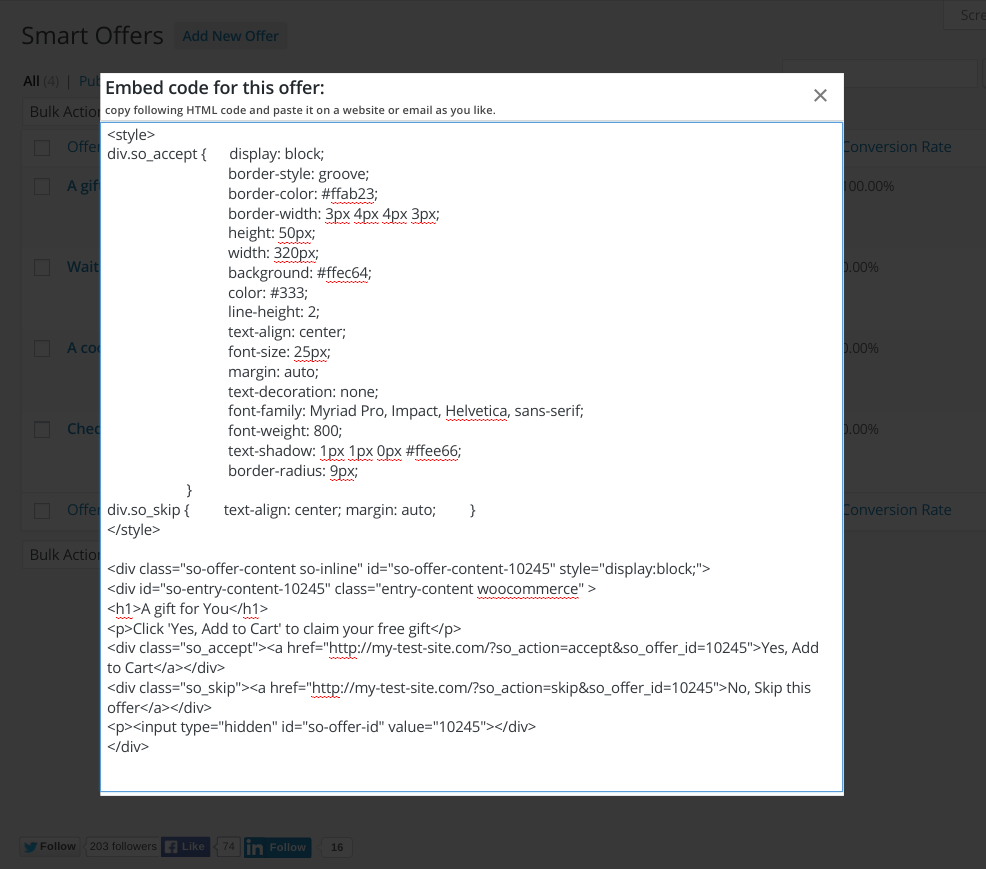 Step 4 : Paste this HTML in your new composed mail (For eg, to do this in Gmail, read here) and send it to your customer. The HTML provided to you already contains "Accept" and "Skip" Offer links.
That's it!
Related blog: The Best Way to Show An Offer, Coupon, Discount or a Deal
« Back to Smart Offers