Creating a new Smart Offer – Step 2 of 6 – Offer Description
Creating a new Smart Offer – Step 2 of 6 – Offer Description
Step 2 : Adding the Offer Description
This section lets you add offer content of your own choice, giving you the flexibility of making attractive offers the way you want it.
This sections has default content as shown in the image below. Default content comprises of shortcodes [so_acceptlink] and [so_skiplink], which creates a link for Accepting OR Skipping an offer.
Note: Do not add 'http://' or 'https://' before the accept and skip shortcode i.e. do not write <a href="http://[so_acceptlink]"> or <a href="http://[so_skiplink]">.
Smart Offers automatically picks up your site url and adds the appropriate http:// or https://.
So, the shortcode for generating accept and skip link should be as shown in following screenshot.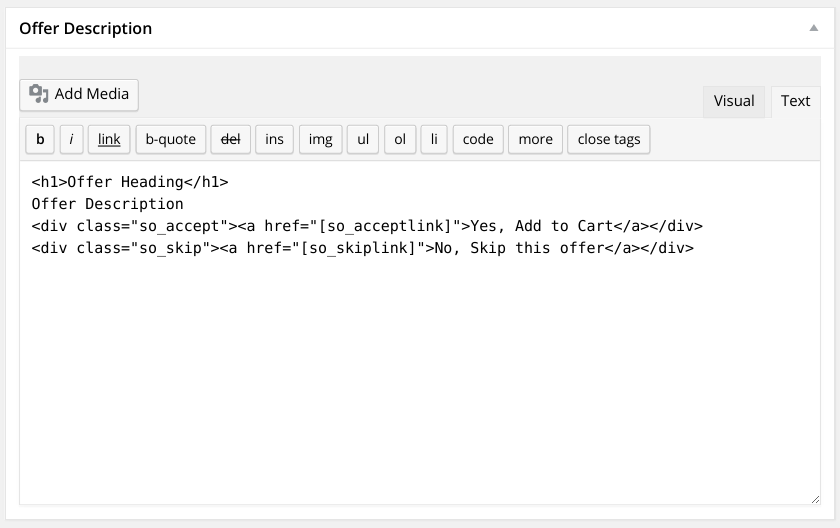 Next : Creating a new Smart Offer – Step 3 of 6 – Which pages to show this offer on
« Back to Smart Offers