Getting Started with Serial Key
After the plugin is activated, you will be redirected to the Welcome Page of Serial Key with Features & FAQ's.
The same page is also accessible from the Serial Key dashboard page from your WordPress.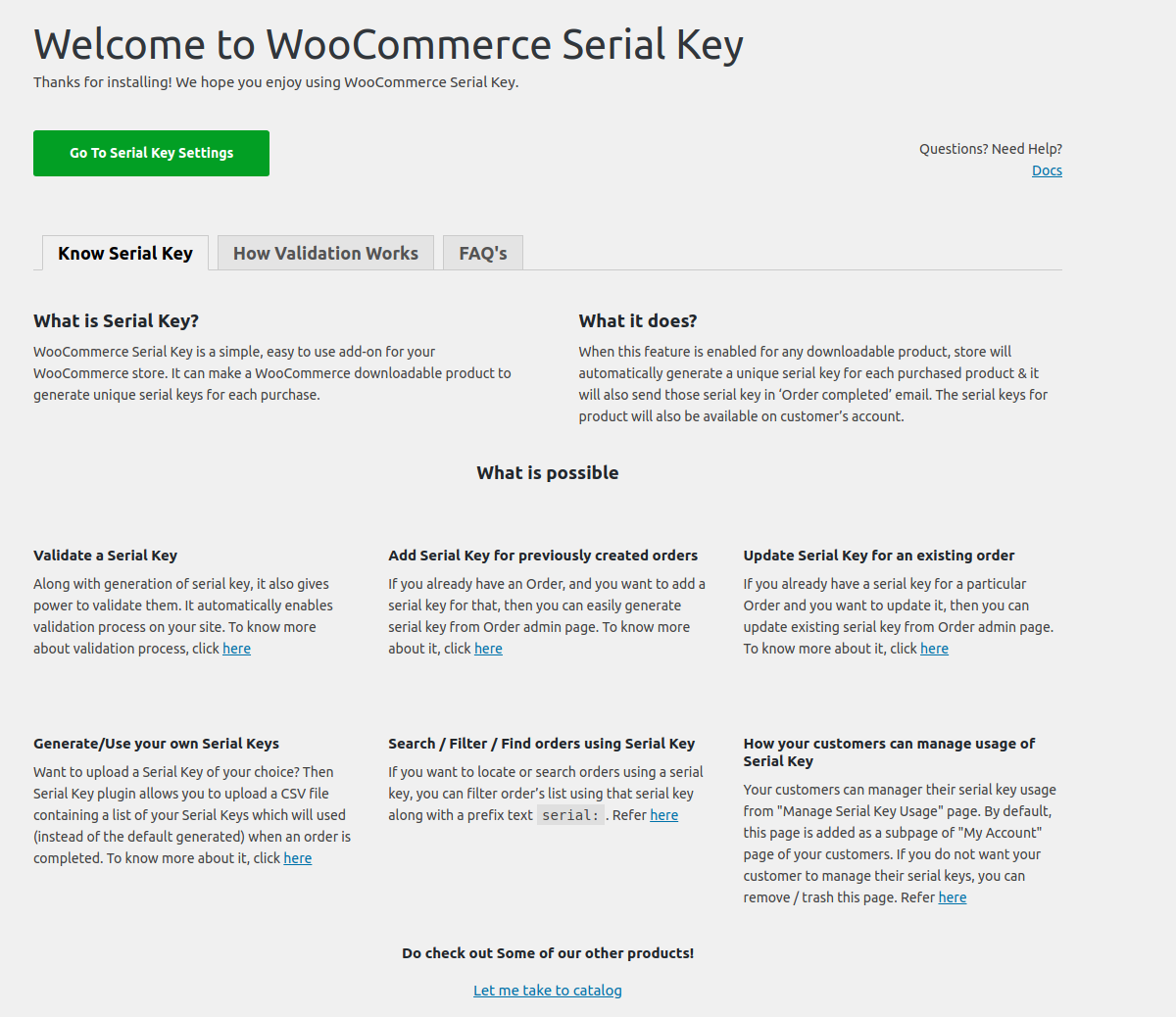 Click on the green colored 'Go To Serial Key Settings' button to setup and use serial keys.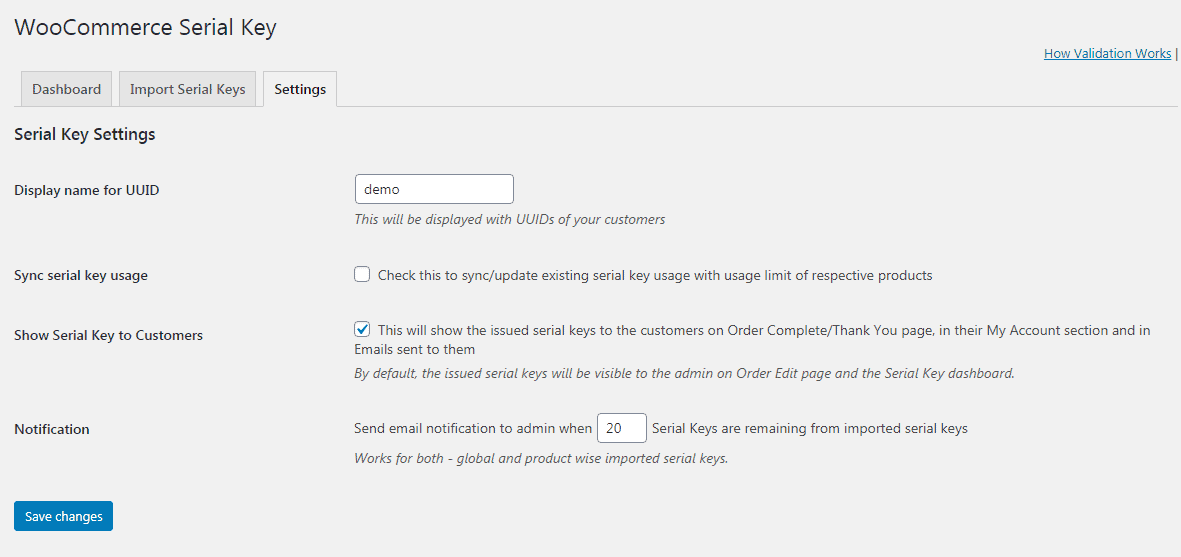 This will show you the following options –
Display name for UUID – This will be displayed with UUIDs of your customers.
Sync serial key usage – Check this to sync / update existing serial key usage with the usage limit of respective products.
Show Serial Key to Customers – This will show the issued serial keys to the customers on Order Complete / Thank You page, in their My Account section and in Emails sent to them. By default, the issued serial keys will be visible to the admin on the Order Edit page and the Serial Key dashboard.
Notification – Send email notification to admin when X number of serial keys are remaining from imported serial keys. This works for both – global and product wise imported serial keys.
Switch to the Import tab to import your own pre-generated serial keys.
Switch to the Dashboard to see all serial keys generated for the products along with the expiry date, usage limits and other details.