Payment Gateways By Location For WooCommerce
Reduce checkout abandonment by showing preferred payment gateways
Increase trust and credibility, cut down on risks and fraud.
Payment Gateways By Location For WooCommerce helps you limit available payment gateways by customer's billing or shipping country with flexible rules.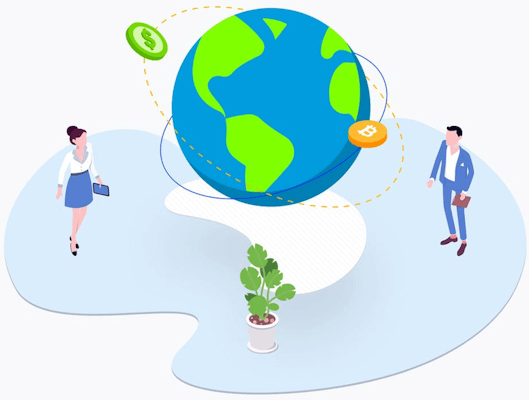 These 6 problems will hit you hard if you don't restrict/limit payment gateways
Every country has its own tax rate, fees, billing infrastructure, currencies, local support or preferences for particular payment gateways.
This makes it difficult to choose particular country based payment gateway for your WooCommerce store.
Local payment gateway support
A particular payment gateway is local only to a specific country and not worldwide. Hence if you are selling in these countries, it is advisable to show only that known payment gateway.
High payment gateway fees
A particular payment gateway charges high fees for overseas transactions (or foreign countries). This can impact your profit margins. Hence, show it only for the countries where fees are less!
COD / Bank Transfer
In small countries or very local places, for buying small items, customers may prefer Cash On Delivery option or a bank transfer instead of doing a checkout via card details. In such countries, you need to exclude payment gateways.
High abandonment rates / Trust factor
Customers prefer and trust known payment gateways, preferably the popular ones in their country or region. If they see some new or unknown gateway, the credibility issues pop up in the mind, leading to increased abandonment rate.
Risks of frauds and chargebacks
Some countries are known for frauds and chargebacks. It is advisable to use a payment gateway that provides maximum anti-fraud protection for such countries.
Too many payment choices
Customers get confused when there are too many choices. It is advisable to show common, famous and most used payment gateways.
Your solution to the above problems – Payment Gateways By Location For WooCommerce
Payment Gateways By Location For WooCommerce helps you increase conversion by showing familiar, local payment gateways to the customer based on their location.
This WooCommerce extension restricts available gateways by customer's billing or shipping country during checkout. And makes it super simple to satisfy all the above business situations.

You can configure rules for all gateways from WooCommerce Settings – Checkout. By default, an active gateway is available in all countries.
Easily select which billing countries a payment gateway is available for. You can select multiple countries and set availability rules for all your payment gateways.
If you do not want a payment gateway to be shown for a particular country, just add that country in 'Not Available In' list.
In short, you get full control over what payment gateways are available in what countries.
Simplest installation and set-up
Install the plugin from your WordPress admin. Go to Plugins > Add New > Upload > Choose File and upload the plugin zip file.
Once you've activated this plugin, go to WooCommerce Settings – Payments.
You will see an option to select a payment gateway, add countries (available only in, not available in) based on user's billing & shipping country and 'Add Rule'.
Add a rule for all gateways you want to limit by country.
Click on 'Save'.
It will work on the checkout page once the user adds country.