Smart Refunder For WooCommerce
Issue
instant and painless refunds to customers
This WooCommerce refund plugin provides a quick, simple and automated refund system. And makes the entire refund process seamless for both store-owners and customers.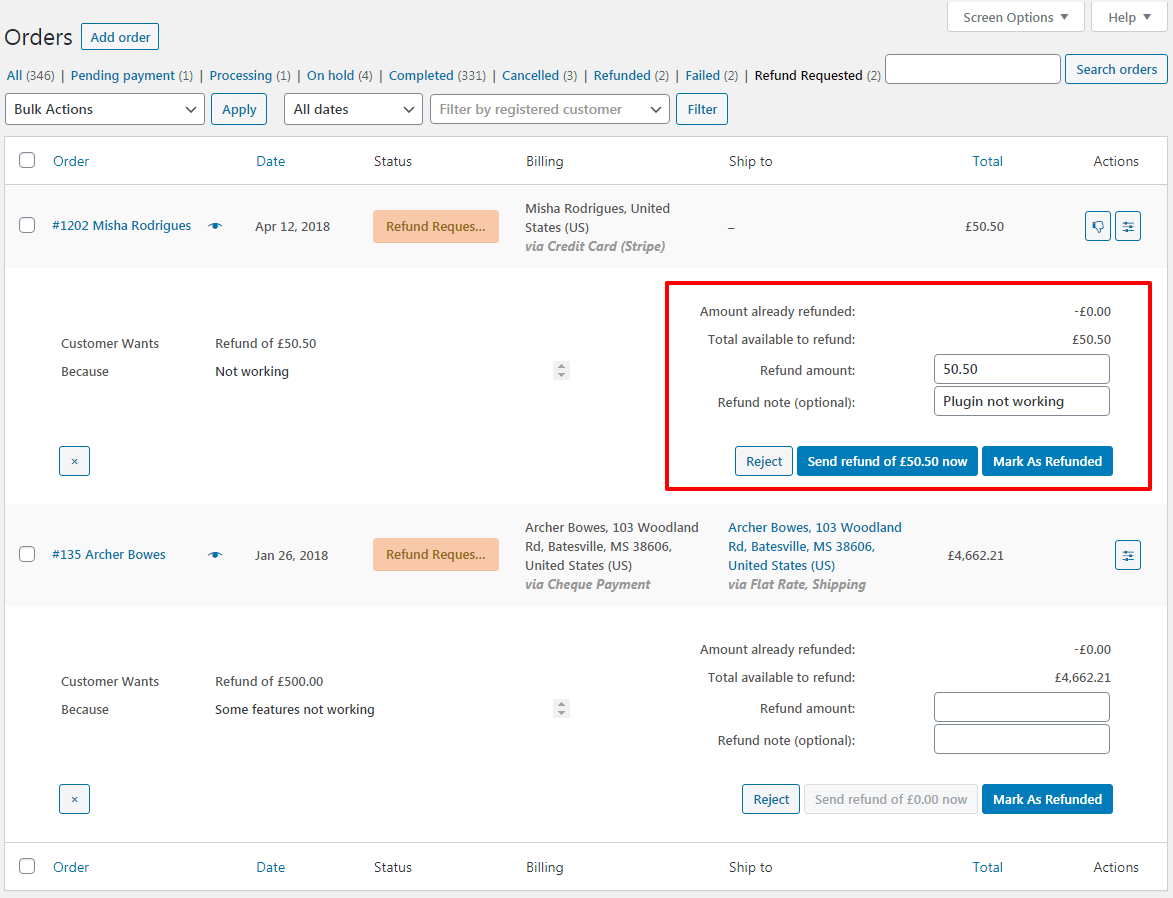 How WooCommerce refund plugin help keep whining customers happy?
All hate refunds. But they are unavoidable. Plugin malfunction, bad service, dissatisfaction… whatever may be the reason, customers are eligible to get a refund.
Now, the traditional WooCommerce refund system is not easy with handling refunds and exchange. And the communication between buyers and sellers is not directly implemented.
The unhappy customer contacts support team via email/chat/phone, gives the order details. and asks for a refund. Then the store admin looks into the request, verifies the details, logs in to PayPal (or chosen gateway) website, locate the transaction, issue a refund. And then reply to the customer that the refund is issued.
This process could take anything between hours to days. A very frustrating and unpleasant experience!
So, what if you could get a system where you can easily refund customers without annoying them? Our WooCommerce refund plugin called Smart Refunder makes that possible.
Automated system

If you are selling virtual products, digital goods or subscriptions – the refund process can be automated. Customers request a refund from 'My Account' and get it instantly if the store owner chose to and if the payment gateway supports it. Currently supports PayPal, 2Checkout, Stripe.

Quick refunds for physical products

For physical products or if a gateway doesn't support refunds, Smart Refunder allows customers to request refunds from My Account and shows refund requests to you in WooCommerce. You then process them manually and complete refund requests.

Cash refunds or store-credit

If you have chosen to provide store credit coupons for refunds, and customer opts for them, a new store credit coupon will be emailed to the customer instantly. Need Smart Coupons plugin.

Full control to store-admin

Processing the refund, the store owner can accept or reject refund, issue full or partial refund, and can also send a message to the customer. Both customers and admin get email notifications of all updates.
A refund means you've lost a customer. Delay and complications could lose them forever.
Smart Refunder marks a new era in refund/returns management with WooCommerce. Eliminate the pain of requesting and handling refunds. And prevent customers from leaving a bad impression about your brand. Start using Smart Refunder today.
Bulk edit and manage orders from one place
(order status, order details and more using an easy spreadsheet-like interface?)
Then try our Smart Manager plugin. Get hours of daily work done in seconds.