WooCommerce Renewals
Provide a simple, manual renewal system

to your customers
Best WooCommerce recurring payments plugin for manually paid subscriptions, recurring products and reorders.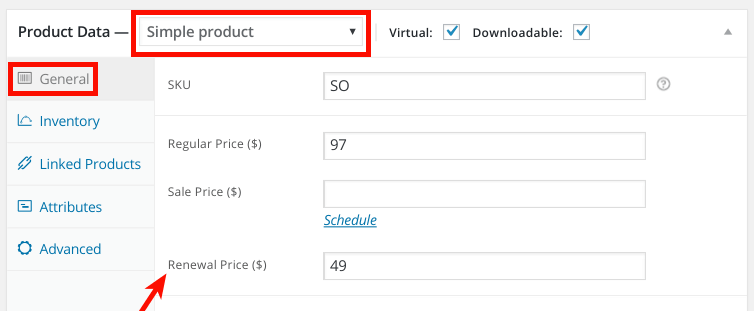 Why prefer manual recurring payments over automatic payments?
Recurring payments or recurring billing is a great option for consistent and steady income. It also helps retain customers. Digital downloads, monthly magazines, courses, tutorials, etc, it is easy to renew subscription products.
Now, there are two renewal options – automatic renewals and manual renewals. One of the biggest advantages of having automatic renewals is payment gets automatically debited from the customer's account.
However, not all payment gateways support automatic recurring payments. Automatic renewals won't give flexibility for customers to change payment method, shipping method, billing and shipping address. All the same. And only recurring discount coupons will be applied.
On the other hand, manual WooCommerce recurring payments give full flexibility to customers to choose their preferred payment gateway, shipping method, billing and shipping address for each renewal. They also enjoy the privilege to apply multiple coupons (product and cart), and paying taxes applicable at the time of renewal.
So if you want a simple solution that does these and a lot more for manual orders, this WooCommerce recurring payments plugin called WooCommerce Renewals is an ideal choice.
Simple subscription setup

Customers can reorder or make renewal payments manually just like normal payments. Supports both simple and variable product types.

Set special price for renewals

Allow more customers to renew their subscriptions by giving them special renewal prices. Customers can renew or re-order both digital and physical products.

Freedom to customers

No forced renewals. Customers can renew as per their wish from their 'My Account' section.

Works with all payment gateways

PayPal, Stripe, Square, credit cards…the plugin works seamlessly with all.

Expiry notice to encourage renewals

The plugin shows an expiry notice under the 'My Downloads' section, encouraging customers to renew. Works with expiry in the number of days and number of times.

Reorder any product / full order

Allow people to replace an entire order. A full order can be reordered and renewal prices for all products will be applied. You can choose what products get special pricing.
"Excellent plugin and easy to integrate"

StoreApps WooCommerce Renewals is an excellent plugin, that provides customers with a simple, convenient method of renewing products. Easy to integrate as well.
How does this WooCommerce recurring payments plugin work?
Setting renewal prices and allowing customers to renew their subscription is a cakewalk with this plugin.
Set renewal price
Create or open any existing simple or variable product.
Go to Product > General > Renewal price under Simple product
Set the renewal price.
For variable products, you'll find this option under Product > General > Variable product > Variations.
Enter the special renewal price that you want to set for the product.
Additionally, you can set the Download Limit & Download Expiry for the product (as that will decide when the Renew button will appear).
Save the changes.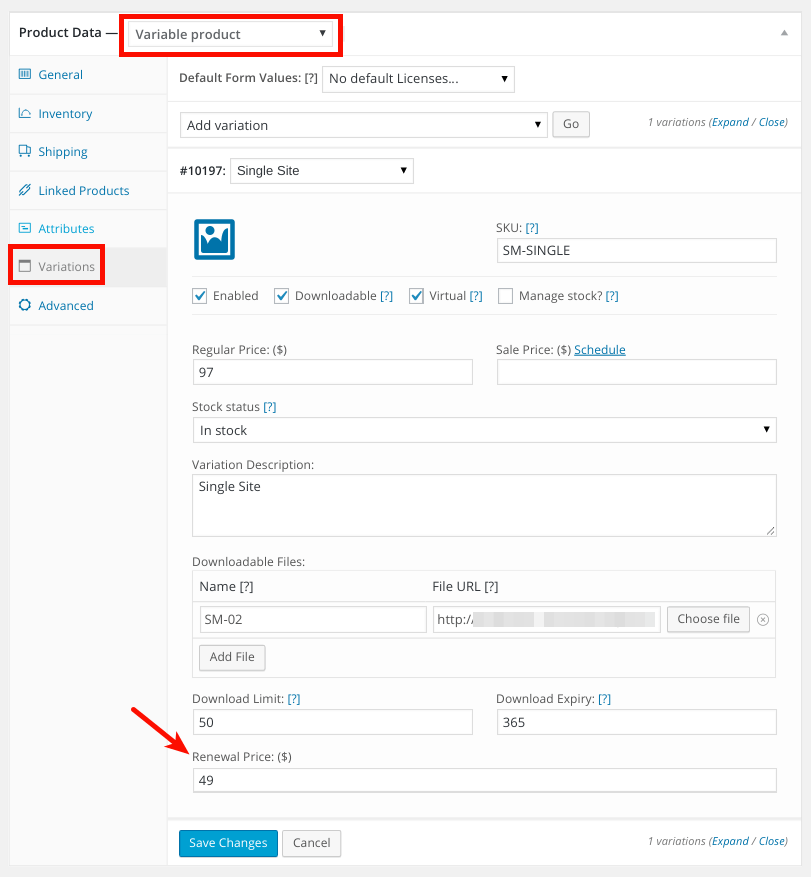 That's it! Further processes will automatically be handled by the WooCommerce Renewals plugin.
Renewing digital / downloadable products
After setting the renewal price, the price syncs with the Download Expiry field of WooCommerce. A Renew button will appear on the My Account page when the digital product is about to expire. By default, the Renew button will appear 31 days prior to the product expiry.
Renewing physical products
Set the renewal price. Then on the next purchase of the product, the renewal price will get applied to it & the customer will get the product at a discounted price. A Reorder button will appear next to the order.
Works with WooCommerce Chained Products, WooCommerce Smart Manager
Want to set manual renewals for bundles? Use our Chained Products plugin to create awesome WooCommerce product bundles.
Want to set a renewal price for all products without going manually to each product? Or set renewal price in bulk or based on search filters? Use our Smart Manager plugin.
FAQ
What does this WooCommerce recurring payments plugin 'Does NOT'?

Handle automated subscription billing
Require subscription support in payment gateway
Automatically creates recurring orders
Send notifications about the expiry