How to configure one click purchase for Stripe
Using WooCommerce Buy Now, you can now easily configure and setup one click purchase for Stripe. Download and activate the WooCommerce Stripe free plugin and refer the steps mentioned below.
Go to WooCommerce -> Settings -> Checkout -> Stripe. Fill other details as shown in following screenshot & make sure you've enabled Saved cards.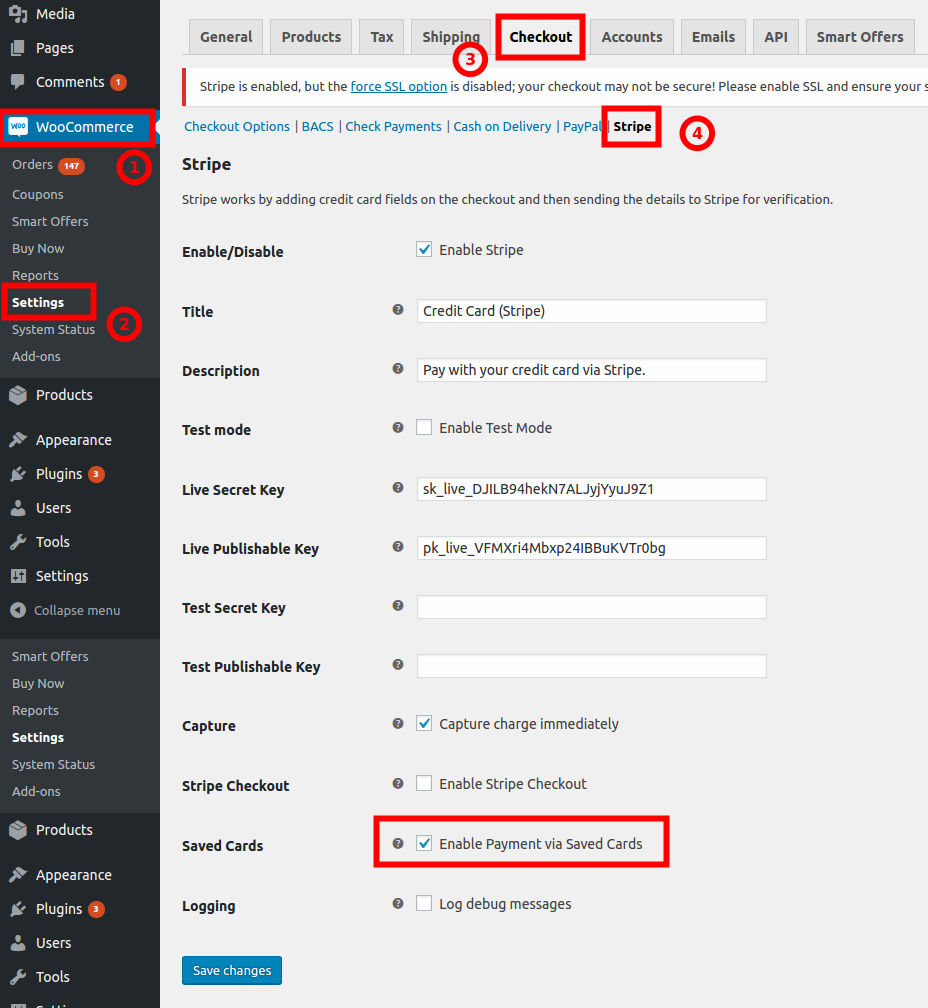 Note: For 1-Click Upsell function to work correctly, customer should have at least 1 order paid from their account via Stripe (with Saved Cards enabled). Read more about it in Buy Now 1-click Requirements.
Recommended Reading
« Back to WooCommerce Buy Now