WooCommerce upsells, cross-sells, order bumps, BOGO and other offers do convert.
But WooCommerce one-click upsells or post-purchase offers stand out the most to increase average order value.
Why? Because users already trust you more and they happily accept another offer as users need those products. It's also a quick and friction-free checkout experience.
So how to enable one click upse on your WooCommerce store the easy way and get more sales? Let's find out.
Why you lose money from a hot prospect?
Every time you direct your customers straight to the thank you page, you lose an opportunity to make relevant upsell offers.
Now, customers have just bought from you. They trust you enough to make subsequent purchases.
Then why lose this golden opportunity?
Use StoreApps Smart Offers – WooCommerce one click upsell plugin to target relevant post purchase offers in the sales funnel that customers can't refuse.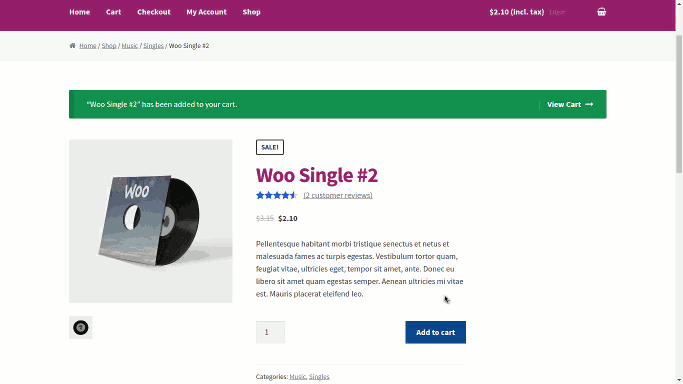 How one-click upsell work?
When a customer makes a successful transaction on your WooCommerce store, before redirecting them to the order received page, they are shown relevant upsell offers.
Since the customer's payment details are already saved, there's no need to enter them again. Everything happens in a single click.
When the customer accepts that upsell offer, the transaction is completed instantly. Hence the name WooCommerce one-click upsell or 1 click upsell.
Strike while the iron is hot. Agree?
Why WooCommerce post purchase upsells are better than pre purchase upsells?
Instant checkout – The customer won't need to enter card details and repeat the purchase process from scratch. All happens in a single click.
More conversions – One-click upsell offers are targeted to existing customers, and not to a user who's still not sure what to buy. Hence, conversions are more.
Reduces email marketing effort – You send out emails showing related products with an offer to customers. With one-click upsells, you are eliminating that email step. Also, customers may not open your email but will surely not miss your one-click upsell offer.
Eliminates product search effort – A customer who purchases a laptop will surely need a bag and offering it as a one-click upsell will surely work. It takes off the browsing burden from the buyer.
Full control over upsell offers – You can redirect customers to the second upsell offer if they accept the first one. If they decline, you can show a downsell offer with more discount which increases the chances of selling.
Boost average order value and sales – Obviously, more than a single purchase shoots up the average order value. And multiple instances of one-click purchases will amplify your sales.
How to enable one click upsell or setup WooCommerce one click upsell offer funnels?
As mentioned above, you need Smart Offers plugin to set up one click upsells on your WooCommerce site.
Smart Offers clubs upsells, cross-sells, order bumps, one-time-offers, funnels, dynamic discounts, Buy Now links for direct checkout and more into a single product.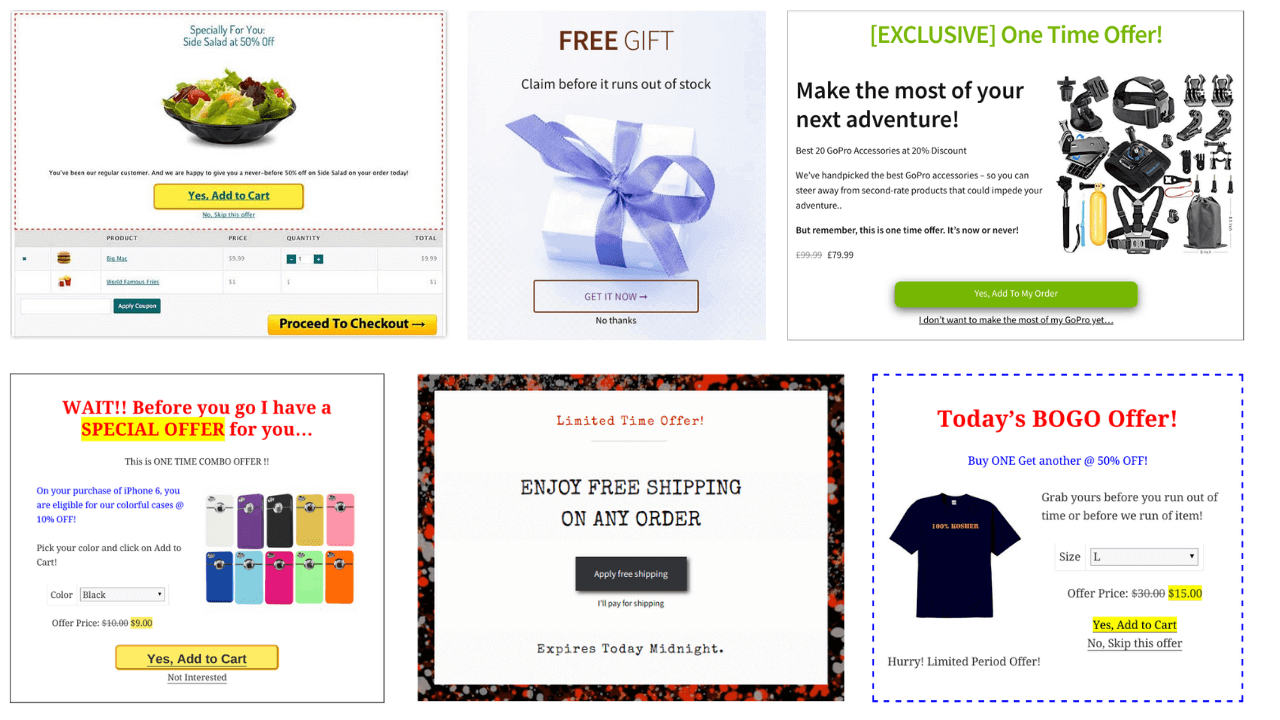 You can show multiple offers on multiple pages based on targeting rules, thus nudging customers at every point in the sales funnel WooCommerce, and achieving better conversions in the process.
Follow these steps to set up one-click upsell offers:-
Install and activate plugin
Once you purchase Smart Offers plugin, install and activate it. No additional settings required.
Configure payment gateways
Smart Offers support these seven payments gateways for one click upsell –

WooCommerce PayPal Standard, Cash on Delivery, Cheque Payments and Direct Bank Transfer, all these four gateways are included with WooCommerce. So no need of a separate configuration.
For Stripe and Braintree, refer the steps below:
Note: For WooCommerce 1-click upsell function to work correctly, customer should have at least one order paid from their account via the mentioned payment gateways (with Saved Cards enabled).
Create one-click upsell offer
Refer the GIF image / steps below for a step-by-step instructions: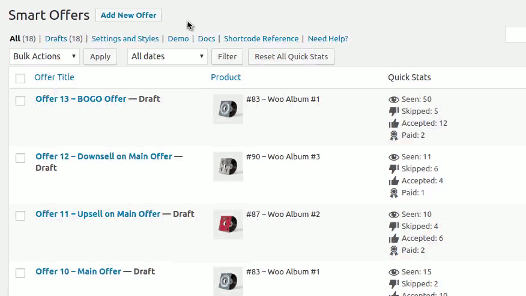 Go to WooCommerce > Smart Offers > Add New > Offer
You can use our existing offer designs or create your own offers using popular WordPress page builders.




Smart Offers compatibility with WordPress page builders

Offer title: This will not be visible to user. This is for your reference. For example: 1-Click Upsell on Woo Single.
Create Offer Description: What you add in here will be visible to customers. This is WordPress's default editor, so you can use almost all features of WordPress editor like adding media, font size & color, layout etc.
What to offer: Choose a product you want to offer along with the discount if any. Smart Offers plugin is also compatible with WooCommerce Subscriptions plugin. So you can easily upsell any subscription product in one-click.
Offer rules: Select conditions when you want to show the offer. You can set multiple rules here based on product in cart/order, visitor, registered user, customer's lifetime value, cart/order total and many more.
Show offer on page: Choose Order Complete page in this case.
Show offer as: Choose whether you want to show your offer as Inline content or as an Upsell popup.
Accept actions: Here, choose what all actions you want to perform when offer will be accepted. You can choose multiple actions from given set of options. Here, select Add offered product to cart and Enable one click checkout with Buy Now.

This means, when customer purchases any product successfully, the customer is redirected to the Order Received page, wherein an another offer will be shown. Accepting this offer will allow customer to checkout in one-click without filling checkout details or payment details again.

Skip actions: Define actions you want to perform if the offer is declined. Here you can choose only one action from given set of actions.
Hide Forever From This User (optional): If you want to make the offer as One Time Offer, enable this option.
WooCommerce one click upsell in action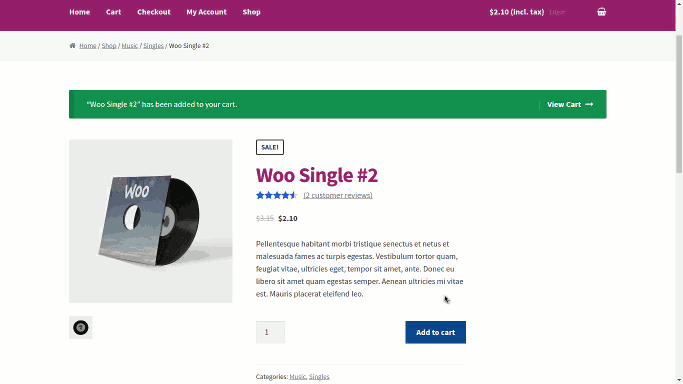 That's it. You can set up unlimited number of one click upsell offer funnels in a similar way.
What about WooCommerce one click cross-sell, downsell, BOGO?
You can simply pitch another related or complementary product (a cross-sell offer) or a BOGO offer as a one click upsell offer.
The ultimate aim is to earn additional revenue. In fact, offering complementary or related products as an upsell offer has a minimum of 10% increase in conversion rate. Sometimes, even 25% or 30%.
Wait…there's something beyond a single one-click upsell offer
You can pitch a series of offers so as to keep customers in the loop and get them acquainted with your product portfolio.
Run offers one after the other based on user's action
Let say you offer product B on upsell along with product A. But the user rejects it.
Then you can pitch another upsell offer (product C) or a downsell offer (product D) when the user rejects the previous offer.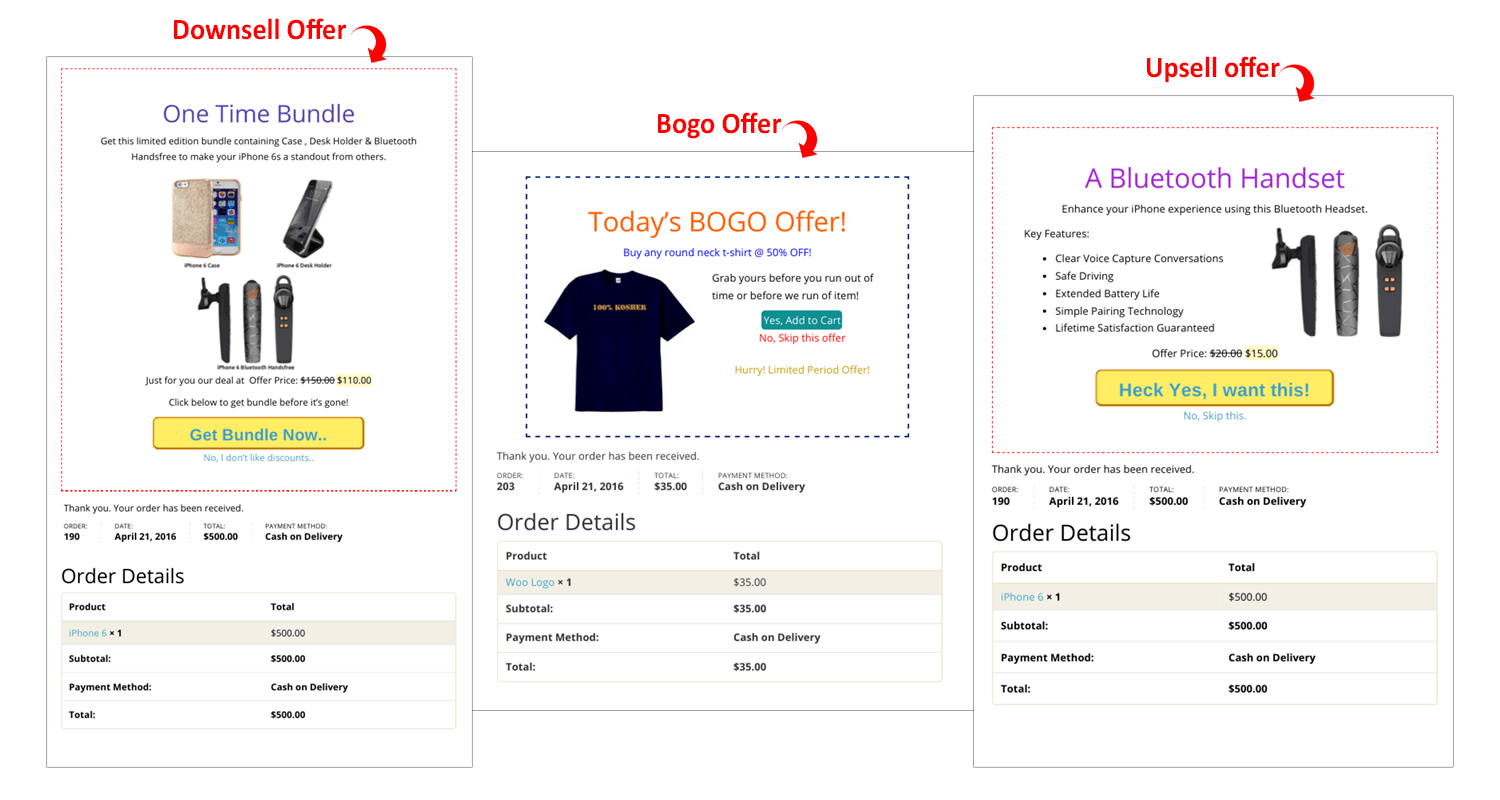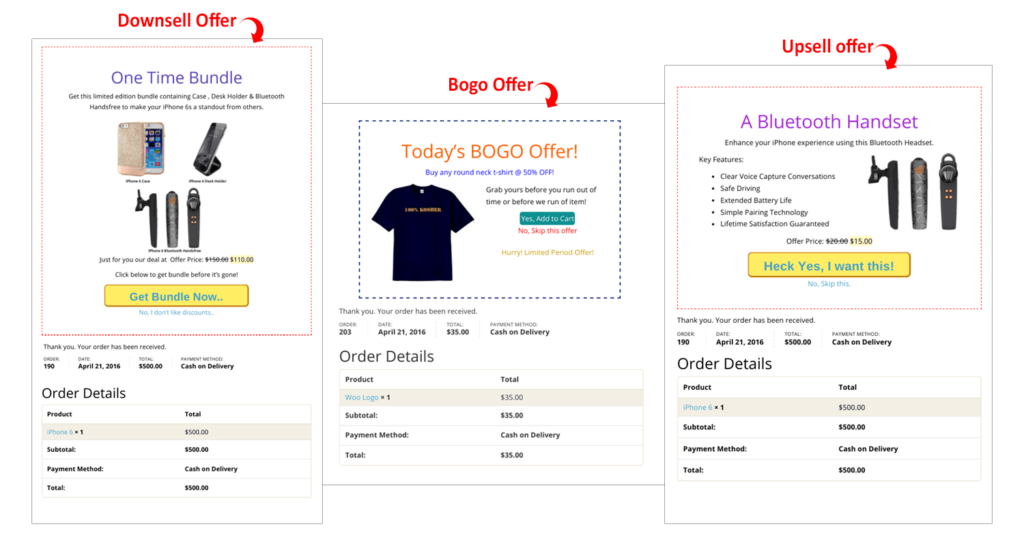 But, also don't pitch too many offers to your customers in the one click upsell funnel for WooCommerce that will annoy them.
Instead, pitch offers based on what users have already purchased; i.e based on cart total or product categories.
That is what Smart Offers is capable of doing. Full flexible and smart as the name goes.
Pitch offers on thank you page of upsold product
If a user accepts upsell offer B after product A offer, the user gets redirected to thank you page of product B and the process ends there.
Now, what if you want to pitch another upsell or cross-sell offer on thank you page of product B. Or run a series of offers based on product categories. You can easily do that with Smart Offers.
Redirect users to an affiliate or another product page
You want to redirect users to an affiliate page or another product page to upsell a product. Using Custom Thank You Page for WooCommerce, you may redirect user to any page you wish to:
Affiliate page
Sales video of another product
Social media links
Email subscription page
or other page you want to and pitch offers.
Not just that, if you want to get rid of plain standard WooCommerce thank you page, you can easily show a fancy custom thank you page for each product purchased when you pitch your one-click upsell offer.
Track your upsell offer revenue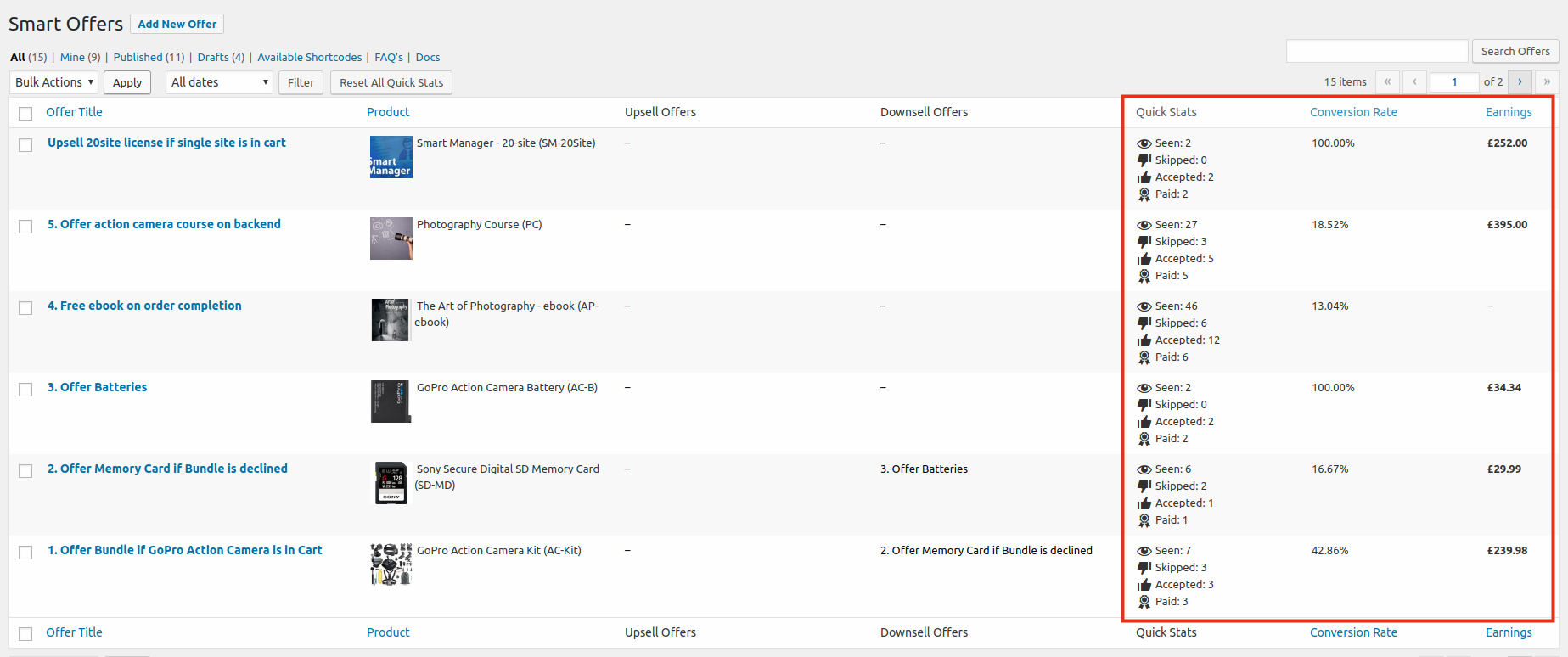 You can easily monitor your upsell offer performance from the Smart Offer' dashboard and modify offers for optimum conversions.
WooCommerce one click upsell pricing
Smart Offers plugin costs $99 a way better deal than similar offerings from other brands.
Because not just one-click upsell, you get a plethora of benefits related to offers and checkout:
Creating simple, complex sales funnel offers
Create all types of offer – upsells, cross-sell, bundles, order bump, etc.
Run unlimited number of offers
Target offers based on user behaviour, cart value, product categories
Send offers via emails
Integration with popular WordPress page builders, themes
Skip cart, enable direct checkout with Buy Now links
Share Buy Now links via email, social media, posts, pages…
Works for guest and logged-in users
One-click checkout if payment details are already stored, bypassing cart, checkout, payment pages
One-click upsells are a no-brainer
Look, one-click upsell is going to give you revenue on autopilot.
No one buys a phone without wanting a case. Or a laptop without accessories or bag. Hence, if you simply calculate the revenue you would keep earning, you are way ahead then what you'll invest now.
4x, 10x, 20x ROI…who knows! So go ahead and start up selling with confidence with Smart Offers plugin.
Take this from me – As soon as you start running this on your website, you won't take it down.