How to Export Data to CSV
Smart Manager's Export feature lets you export CSV of WooCommerce products (including variations), orders, customers or any other post type records. You can also export all records or based on search, date and column filters.
Watch the video below to see how to export to CSV based on filters
Steps to export data to CSV file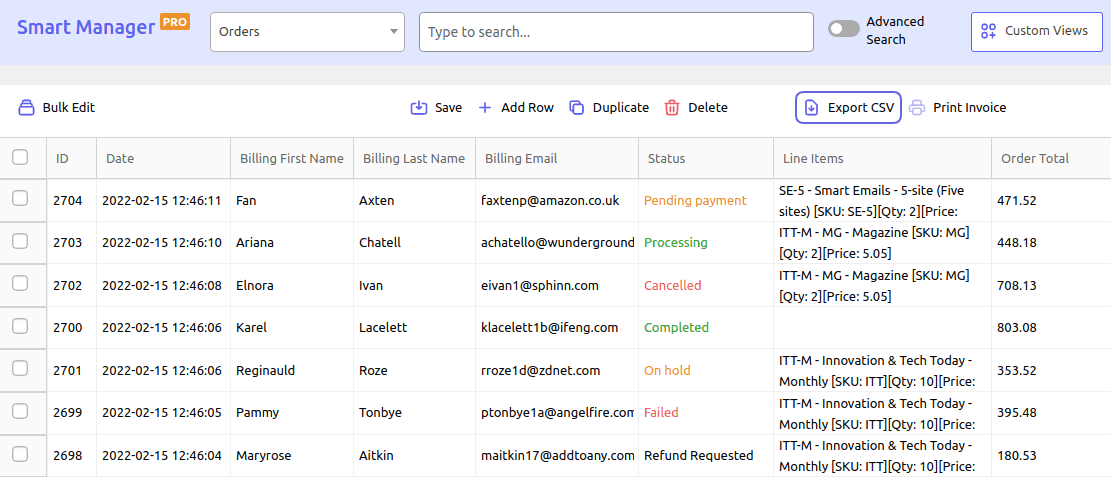 Select any dashboard from the drop-down. (For example, Orders)
Click on the 'Export' button on the top to export all the orders. The file is automatically downloaded as CSV.
Now, for a filtered export, enable-disable columns, enter search conditions and then make an export.
That's it. Follow the above steps to export CSV data of other post types.
Note – Export CSV will include only those columns in CSV which are enabled in the grid.