How to Show / Hide Columns in Dashboard
To keep things easier to understand, Smart Manager shows the most important columns by default. You can show additional columns or hide them whenever you want.
Smart Manager New
By clicking on the setting icon on top right of the grid.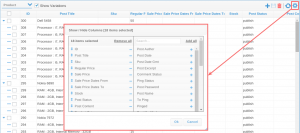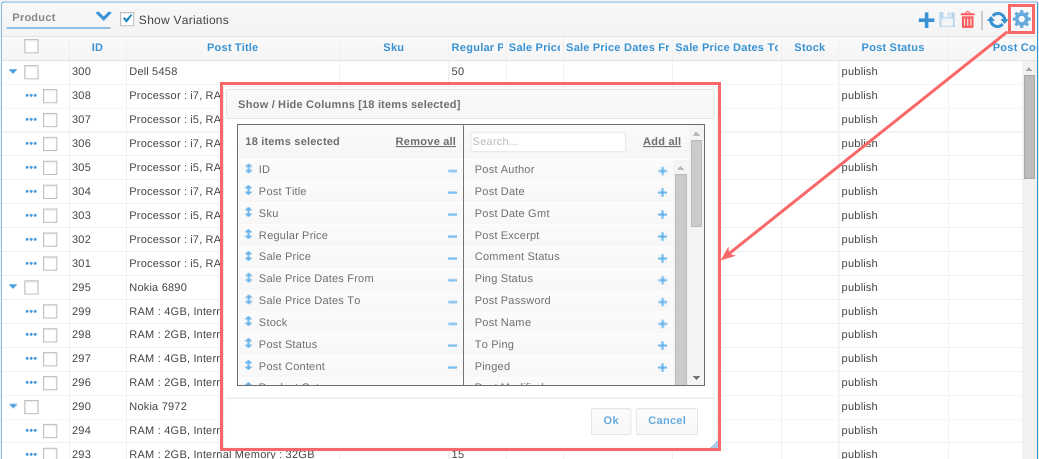 Smart Manager Old
By clicking on the down arrow located in column headers and clicking on columns sub-menu and selecting appropriate fields that you want to show or hide.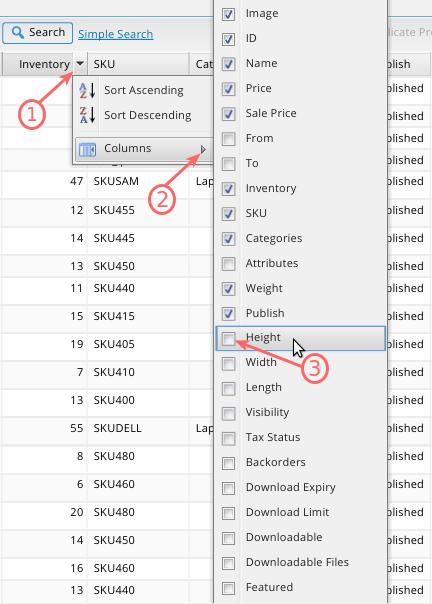 « Back to Smart Manager