If you succeed, you inspire others, If you fail, you need motivation. That's part of life.
And these only come when you embark on a journey or a goal.
Such was my experience during my Himalayan trek to Tarsar Marsar lakes in Kashmir (Difficult trek on August 2019. The hidden treasures of nature will make you feel you are in heaven.
But it teaches you the most important lessons that can change your life.
So which lessons I learned from my trek? How they can change your life for the good? And how you can apply them for your business? Let's look at them:
No success without risk and learning
For the entire trek, the trail from Sundersar lake to Marsar lake (13200 ft) was the most difficult. Thanks to almost a 70-degree climb with short uneven boulders and snow.
You miss and you are finished. A near-to-death experience. Fear gripped me looking at this and I decided not to carry on further.
But we had two kids aged 14 and 15, who were amongst the first to do this risky climb. What confidence!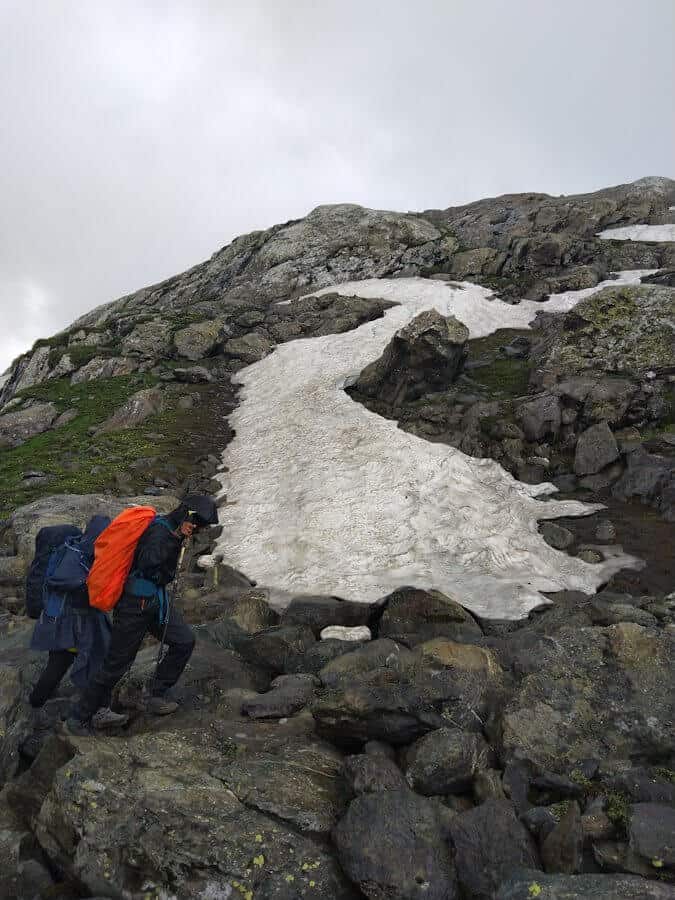 That's the point when my confidence boosted and I went ahead.
If a child can, why not I?
Reminded me of the Make the Climb scene (Dark Knight Rises analogy).
I had that being a Batman feel.

After all, your aim was to reach this height and if you don't, what's the point!
The difficult path always leads to a beautiful destination
Not the Marsar trail, but the trail to each major lake were full of boulders, river crossing, steep climbs, ascend and descend which takes a heavy toll on your body.
Add to it the 5 pounds rucksack on your back.
We walked, we climbed…but when we reached the final point…every hardship was bygone.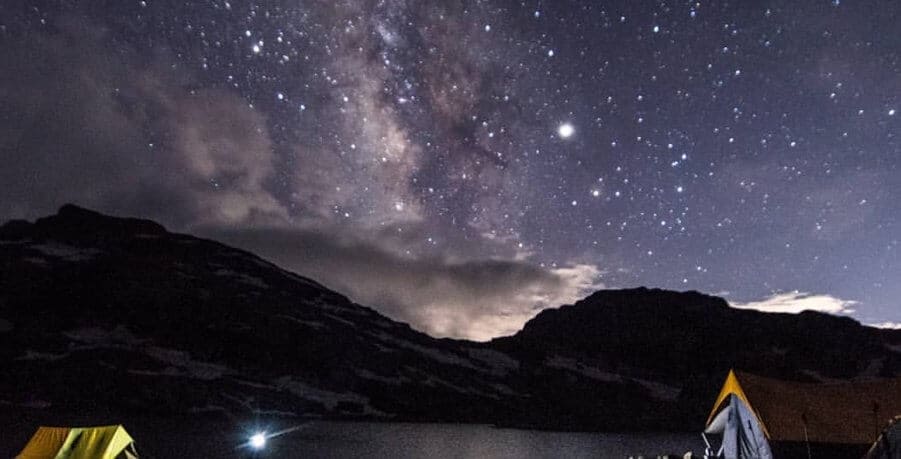 Never give up – you'll learn only if you fall
During my trek, I fall on the stones, in the river, on the snow, on the muddy road; once on each of these respectively.
But next time I walked through these obstacles, I didn't fall. Because I found the reason why I fell earlier.
Exercise enhances your mood
Staying healthy will make your life better and wealthy. Stay away from junk and you'll feel better.
To do a trek, you need to be fit. Running almost 3 miles in 30 minutes, squats, climbing stairs was the basic fitness required in the morning. That was the practice which didn't make us feel tired during the trek.
Don't leave the weak alone
You meet different people during your trek. Older and younger than you, but with different trekking speed.
What will excite you are the slower ones. Their fitness level may not match yours but they still don't give up. They are determined. Encourage them, guide them. You will nurture your leadership qualities.
And learn from the fast trekkers too. They have achieved this fitness level with rigorous training. So keep yourself motivated from each type of these people.
A group of 24 people on the trek. All unknown. Different habits, locality, mindset. But all share the same goal – reach 13200 feet.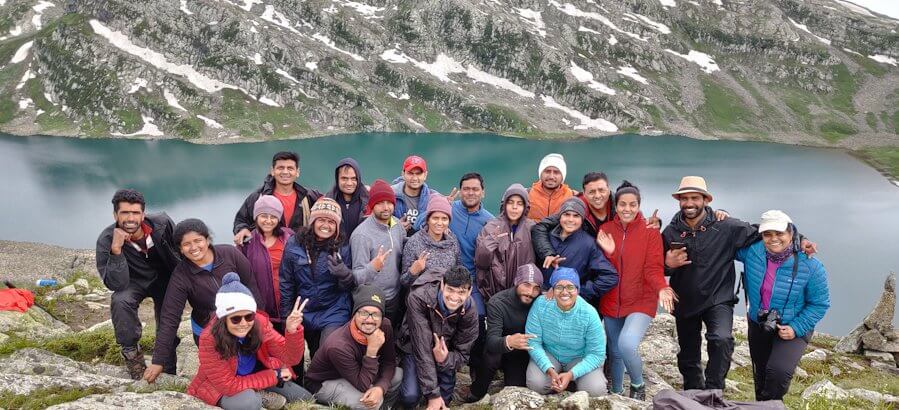 This automatically builds up the team spirit, you help people when they need help. You play, enjoy, eat together and have fun together. That what made our trek successful.
Spend time with nature and without technology, it's stress-free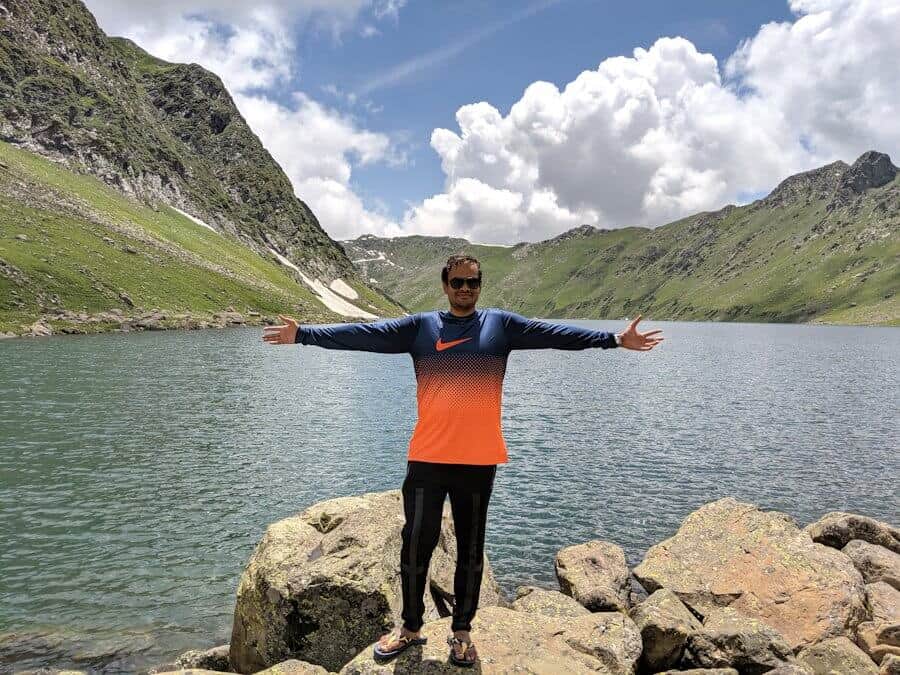 Relax, keep calm and connect your soul with the positive vibes and energy of nature. I guarantee you won't require technical things.
You will crush all your stress, gain momentum and a more positive approach towards life.
Your favorite life lesson…experience?
In my opinion, at least once you should trek and have the experience of a lifetime. The memories you capture will not be enough. You'll become a better person, a new version of yourself; say Akshat 2.0
Any lesson you have learned that have made a big impact on your life? Share your thoughts. It will be a great read!
Cheers to life!