Bulk Variations Manager For WooCommerce
Create & Price Product Variations in Bulk
WooCommerce Bulk Variations Manager lets you create thousands of product variations and set differential prices based on attributes. It puts time and peace back in your life!
Ditch the old tiring procedure of creating WooCommerce product variations forever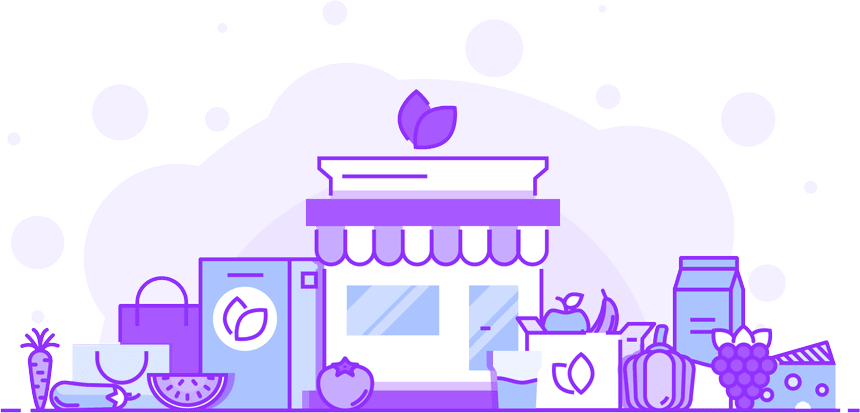 Creating and managing product variations is a complex and time-consuming process! WooCommerce can create variations from product attributes, but the process is slow, and you still have to set prices one by one.Bulk Variations Manager for WooCommerce simplifies the process, speeds it up and takes away the burden of your shoulders.
If you want to create product variations based on a set of attributes using differential or update prices across all variations, this WooCommerce product variations plugin is going to be a lifesaver for you!
---
See the plugin in action…
Note – This is a GIF image and will run in a loop. "Select your task" caption is the starting step to create variations and "Variations are ready" caption is the end step.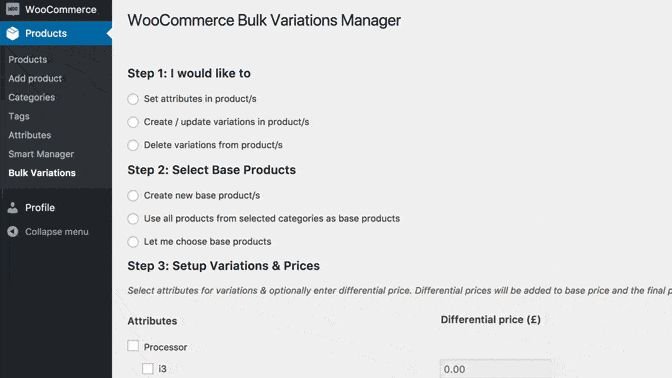 Benefits you get…
Quickly create new products and their variations in WooCommerce.
Use differential pricing. For example, set base price to be $14.50, add $3.50 for Medium size, reduce $0.50 for white color and so on. The correct final price will be automatically calculated by the plugin.
Update prices and variation combinations for multiple products at once.
Simple and easy interface that even non-techies can use!!
Edit variations just as quickly as simple products.
Can create / apply variations on entire categories or selected products
Add or set attributes in variation products.
Delete variations from products based on attributes.
---
Try Bulk Variation Manager Live Demo or Read the documentation to learn more.
---
Thousands of WooCommerce product variations in minutes, hours of saved efforts…
Huge time savings – You can create thousands of variations quickly with this plugin. Nothing comes even close to such time savings.
Mass update variation prices with accurate calculations – Use differential pricing to change variation prices in bulk. Say goodbye to calculation mistakes and errors.
Ongoing use – This plugin not only creates product variations, it can also change their prices – or delete variations.
---
I really don't know how I could continue with my business without this plugin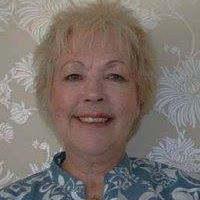 Jenny Read, T/A Read's Creations
The one issue I had is that, being 'Custom Made' products I needed to give my customers lots of options/variations. Some products having over 1500 variations/combinations. Within WooCommerce, although allowing the regular price to be set, all additional attributes/prices had to be added manually. As you can imagine this took hours to add each combination with its own price for each product.
I then found the Bulk Variations Manager WordPress plugin by StoreApps which allows you to set the regular price, add an additional price for each attribute and at the click of a button, all the prices for variations/combinations are calculated automatically. This saves hours and hours of work.