Bulk Variations Manager

for WooCommerce
Create & set prices

for thousands of product variations at once
Bulk Variations Manager plugin lets you create / update WooCommerce product variations in batch and set differential prices based on attributes – without going back and forth in different variable product edit forms.
Bring back time and peace.
Creating variable products using product editing forms in WooCommerce is slow and tiresome. Even after creating variations using product attributes, you have to manually set price for each variant. If you had more than a handful variations, this process can take hours.
Bulk Variations Manager solves this problem in a ground breaking way – but much like how a store manager would think about creating and setting prices for product variants.
This is the only plugin that allows you to pick up different attributes to create variations, and lets you set a "differential pricing" – difference in price between this variant and base product's price.
This approach simplifies and speeds up managing hundreds and thousands of product variations in WooCommerce.
Bulk variations form – simple and fast

Add a bunch of variations to multiple products using product attributes. Create new variable products and add many variants to them in batch. Add to an existing product or to all products in a category. Lots of powerful ways to manage variants and prices for lots of WooCommerce variable products.

Not just 50, bulk edit thousands of variations

You can only add 50 variations at a time with WooCommerce. But when you use Bulk Variations Manager plugin for WooCommerce, there is no limit. You can add, update and delete hundred, five hundred or even thousands of product variations from one simple form.

Differential pricing – easy and powerful price changes across the store

For example, set base price of a t-shirt to $12, keep same price for Small and Medium, but add $3 for Large size. Reduce $0.50 for white color. Pick product attributes and set difference in price compared to base product price. The plugin will calculate the correct final price for all variations and update them automatically.

Trusted by thousands of WooCommerce store owners

Bulk Variations Manager plugin is easy, high performance, secure and fully tested. Thousands of people like you rely on it to generate variation products and set their prices. It works really well!
Don't know how I could continue with my business without this plugin!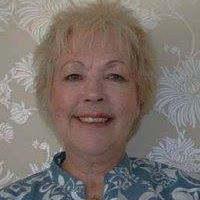 We have over 1500 variations / combinations, and it took hours to manually add all additional attributes / prices. But this plugin allows you to set the regular price, add an additional price for each attribute and at the click of a button, all the prices for variations/combinations are calculated automatically. This saves hours and hours of work.
– Jenny Read, T/A Read's Creations
Need advance bulk edit for all product fields, orders and every other WordPress post type?
(using an easy spreadsheet like interface to save time and get more done?)
Then try our Smart Manager plugin. Get hours of daily work done in seconds.