---
WooCommerce Buy Now
The smartest, fastest checkout for WooCommerce
Increase conversions and repeat orders with technology modeled after Amazon's patented 1-Click Purchase.
---
Yes, your customers can complete the order in just one click – no cart, no checkout, no credit card screens…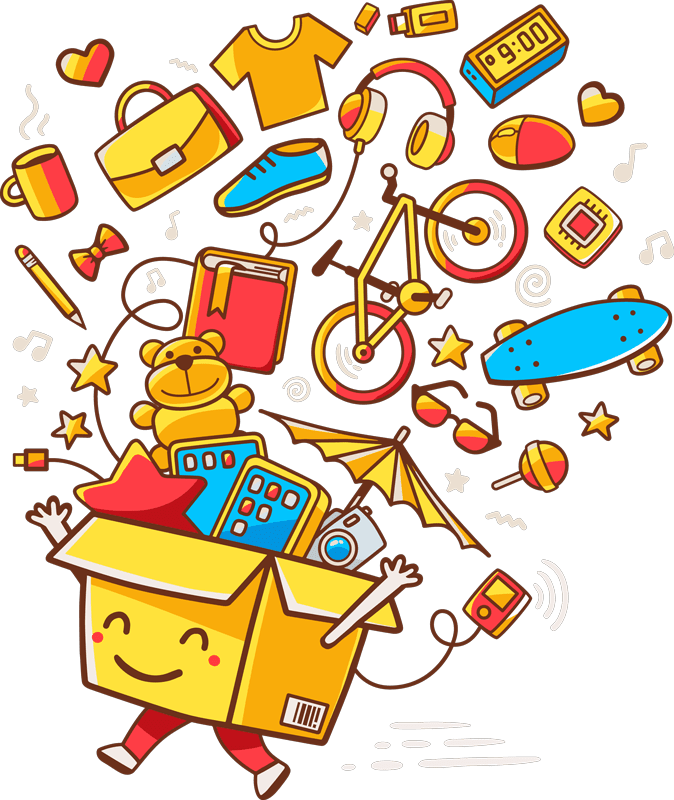 Why you lose hot prospects…and how to avoid it
---
Here's how Buy Now plugin works…
WooCommerce Buy Now will smartly complete as many purchase steps as possible.
Clicking on "Buy Now" button skips the cart and jumps to checkout.
If user is logged in, Buy Now will autofill billing and shipping information from their last order, pick up their last used payment gateway, and redirect to payment gateway to complete purchase.

Buy Now shortens checkout for all payment gateways.
But when you use Stripe, Braintree, Authorize.net, PayPal, Direct Bank Transfer, Cash on Delivery or Cheque Payments; Buy Now can complete the payment also in just one click, thus enabling one-click checkout for customers with at least one previous order.

Enable Buy Now for the entire store, or create special buy now links for products of your choice. You can even embed coupons, choose shipping and redirect to a page of your choice with Buy Now links.
Buy Now seamlessly works with both WooCommerce simple and variable products.
There are other free and premium plugins that try to do something similar.
---
Quick checkout for new and guest users too!
With the Quick Checkout mode in Buy Now, even non-logged in customers or guest customers can checkout faster.
When the user clicks Buy Now, it will bypass the cart and show a popup with checkout form. User can quickly fill in their details and checkout inline.
Of course, if they were logged in, the 1-click purchase mode would kick in!
Watch the video below to see how quick checkout works for new users:
---
Steps to enable Buy Now for your WooCommerce store!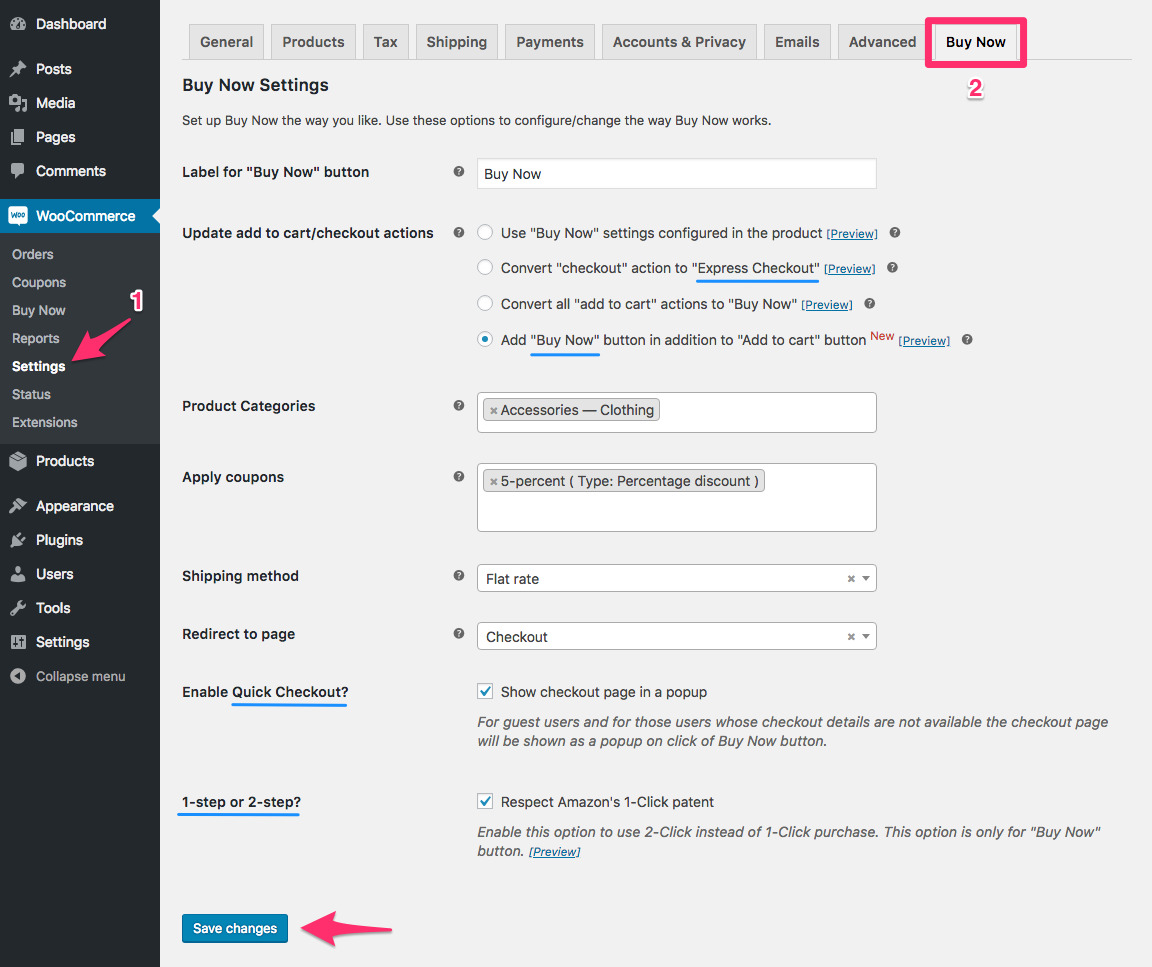 Use Buy Now links in emails, social media and anywhere else…
Not only can you turn your Add to Cart buttons to Buy Now (or Express Checkout), you can easily create special Buy Now links and share them over email / social media or use on your site.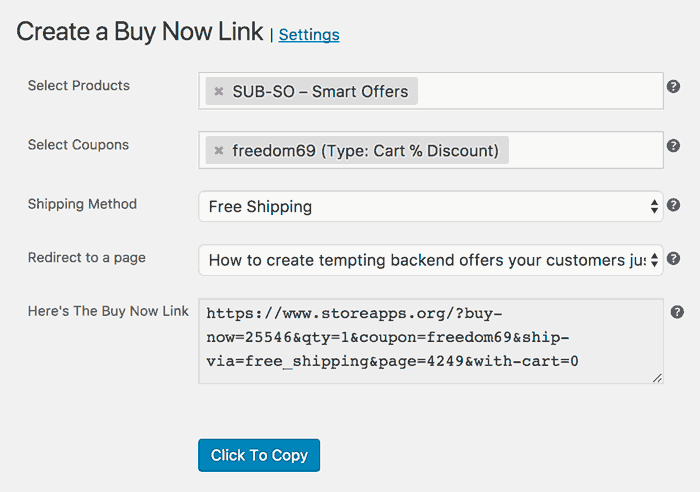 Show "Buy Now" and "Add to Cart" buttons together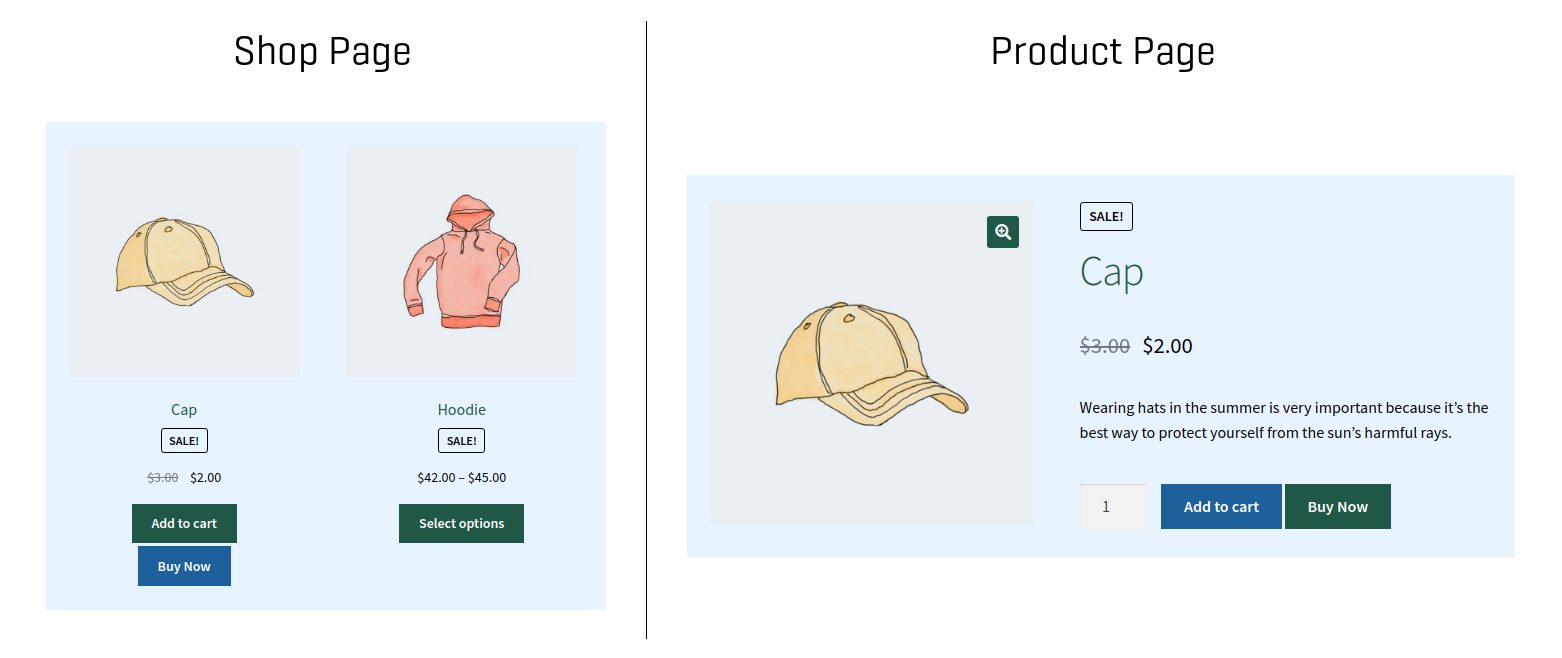 The presence of both "Buy Now" and "Add to Cart" buttons encourages customers to checkout instantly.
For a single product / limited memberships or subscription plans, "Buy Now" button is the best option to enable customer checkout ASAP.
But for multiple products and to nudge the customer to buy more, also show Add to Cart along with Buy Now.
Another benefit is that this option is configurable both product-wise and storewide. But, the product-wise setting will override the storewide setting.

Buy Now plugin has enabled me to streamline my checkout process by skipping the cart and letting me send promotional emails that direct customers right to the checkout page with the correct products and coupons added. I definitely recommend it!
Chris Ching, Software developer/consultant, Codewithchris.com


---
Leaky sales funnel? Fix those cart abandonments…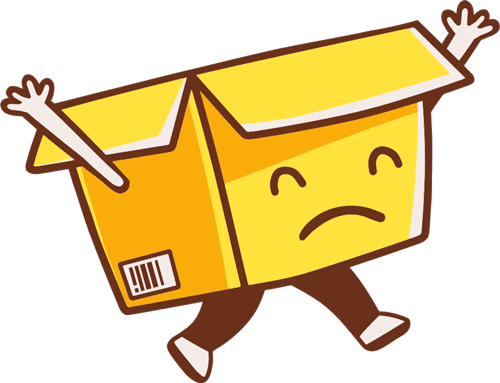 Statistic say 67.45% carts are abandoned on average…
That's after all the hard work you've done on your site, inbound marketing, copywriting, design, product images and everything else…
You got them to add the product to the cart…But people will drop off in the long checkout process.
That's like a zero score on a big league match.
Even if you offer incentives, low shipping rates and social proof during checkout, if the checkout isn't simple and quick, your cart abandonment rate will stay high.
So what if you could complete the purchase in just one or two steps?
That's what WooCommerce Buy Now extension does – from desire to order within a minute!!
Everyone reports amazing results with Buy Now!
We knew bypassing cart and simplifying checkout will improve conversion rates and reduce cart abandonment. But 34% higher sales? That was like a jackpot.. Honestly, we never expected such awesome results from the plugin we built!
But customers keep telling us about their breakthrough results…
Faster checkouts
Lower cart abandonments
Ability to run one click upsells and downsells
Happier customers
And of course, more sales, more money, more profits!
Buy Now can cut down 7 step purchase process to a single step. Something that could take 4-5 minutes can now be done in a few seconds.
We are pretty proud of this 😉 And we are sure it will improve results for you as well.
Team StoreApps
Recover your cost in the first sale itself
Give your customers a head start. Shorten the checkout and reduce cart abandonment.
Faster Transactions + Happier Customers + Delighted You!
It's a win-win for all.
And you will most likely to recover the plugin cost from your first sale itself!
Get WooCommerce Buy Now today!