If you do good, good will come to you. A small donation can create a significant positive impact on those in need.
Many nonprofits struggle with visibility and a lack of donors. Additionally, convincing people to contribute without direct benefits poses a challenge.
So here we list down some best charity marketing strategies / nonprofit marketing ideas to attract donors, secure funds, and foster strong relationships.
What is charity marketing?
Charity marketing is promoting a charitable organization's goals and activities to attract donors and support. It can be raising funds for someone needing medical aid, educating people on some issues, environmental protection and so on.
It's like telling a story about how the charity helps and encouraging potential donors to join in.
For example: Imagine a charity that rescues and cares for abandoned animals. Charity marketing for them would involve sharing on social media, the stories and pictures of the animals they've helped. This helps them get donations and volunteers who want to be part of the good work.
Check out some great examples of charity marketing
Why charity requires a marketing push?
Without marketing, charities would struggle to reach their target audience, explain their mission's impact, and garner the financial support needed to sustain their operations.
Effective marketing builds connections, fosters trust, and helps charities remain visible in a competitive landscape, ultimately enabling them to make a positive difference and achieve their goals.
While those having the budget can afford to advertise on TV or hire charity marketing agencies, what about those who do not?
Try out these best charity marketing strategies.
Most-effective charity marketing strategies for non-profits
Whether you are on a tight budget or a seasoned campaigner for charities, these ideas are worth your time and investment.
Showcase real stories of how your charity's work has changed lives. For instance, if your charity provides education to underprivileged children, share success stories of kids who went on to achieve great things because of your support.
You can use your website to draft stories as blog pieces and also convert them to videos and publish them on social media platforms. Your website traffic will get a big surge.
Consider this video wherein an organization called Magical Moments is spreading joy among orphans and abandoned children in South Africa.
Regularly post engaging content on platforms like Facebook, Instagram, and Twitter. Show behind-the-scenes glimpses, success stories, and upcoming projects.
Such content which is high on emotions doesn't need a push. People will share it automatically.The Ice Bucket Challenge by ALS Association went viral, raising over $220M worldwide for neurological conditions. Remember celebs taking it on?
Recruit influencers as affiliates
This will help you get more qualified donors because you recruit influencers or experts in the marketing space as your affiliates.
You also don't need to pay them until you receive a donation.
If you have set up donation products or fundraisers using WooCommerce, the Affiliate for WooCommerce plugin makes it easy to set up your affiliate program.
No tech skills are required. You can manage everything from a single place.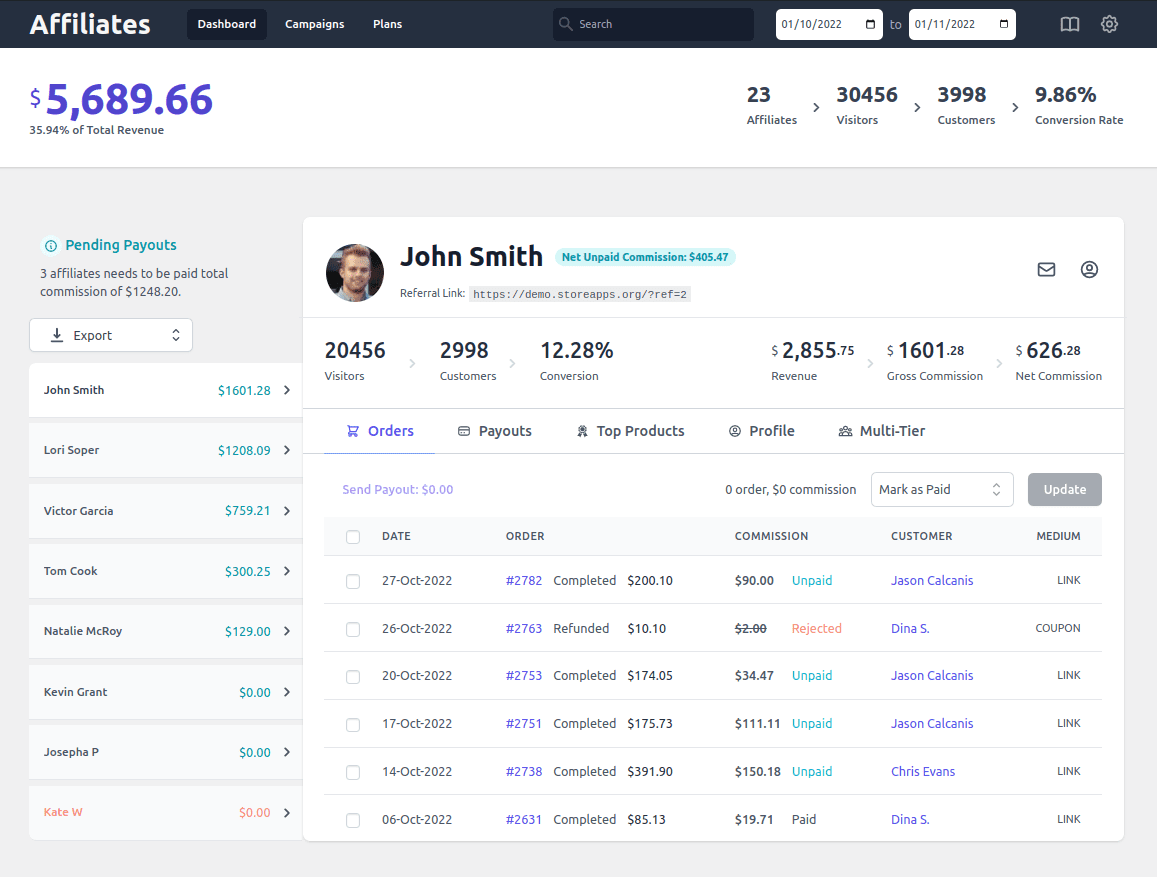 Get all you need to make your charity marketing affiliate program successful:
Allow affiliates to sign up for your program
Approve or reject affiliate requests
Make existing customers your affiliates who have that reach
Affiliates can promote the donation products using their referral links or coupons.
Set different commission rates for different donation products/product categories.
Set different commission rates for different affiliates based on their performance.
Share charity-related resources like videos, stories, etc. via campaigns to required donors who in turn can use it for your fundraiser promotion.
Make payouts via PayPal and other manual methods.
Track each affiliate's performance
Allow affiliate to monitor their performance
It's low-risk without any complexities. Try the live demo and see for yourself.
Apply for a free Google Ad Grant
Google Grants offers up to $10000 per month to qualified non-profits, and this is available in multiple countries.
It's a cost-free idea for non-profit marketing organizations to increase their visibility and mission exposure on the world's largest search engine.
This grant enables websites to potentially engage thousands of additional potential donors and get funds for their charity work.
Segment your list and send emails
Not all on your list will donate. But some may be regular donors.
So better to create a specific email list and reach the required people who are more willing to donate. Personalize messages to make donors feel valued and involved. And if you are short of funds and need immediate help, you know whom to reach out to.
If your website is powered by WordPress, setting up email campaigns using Icegram Express is remarkably simple.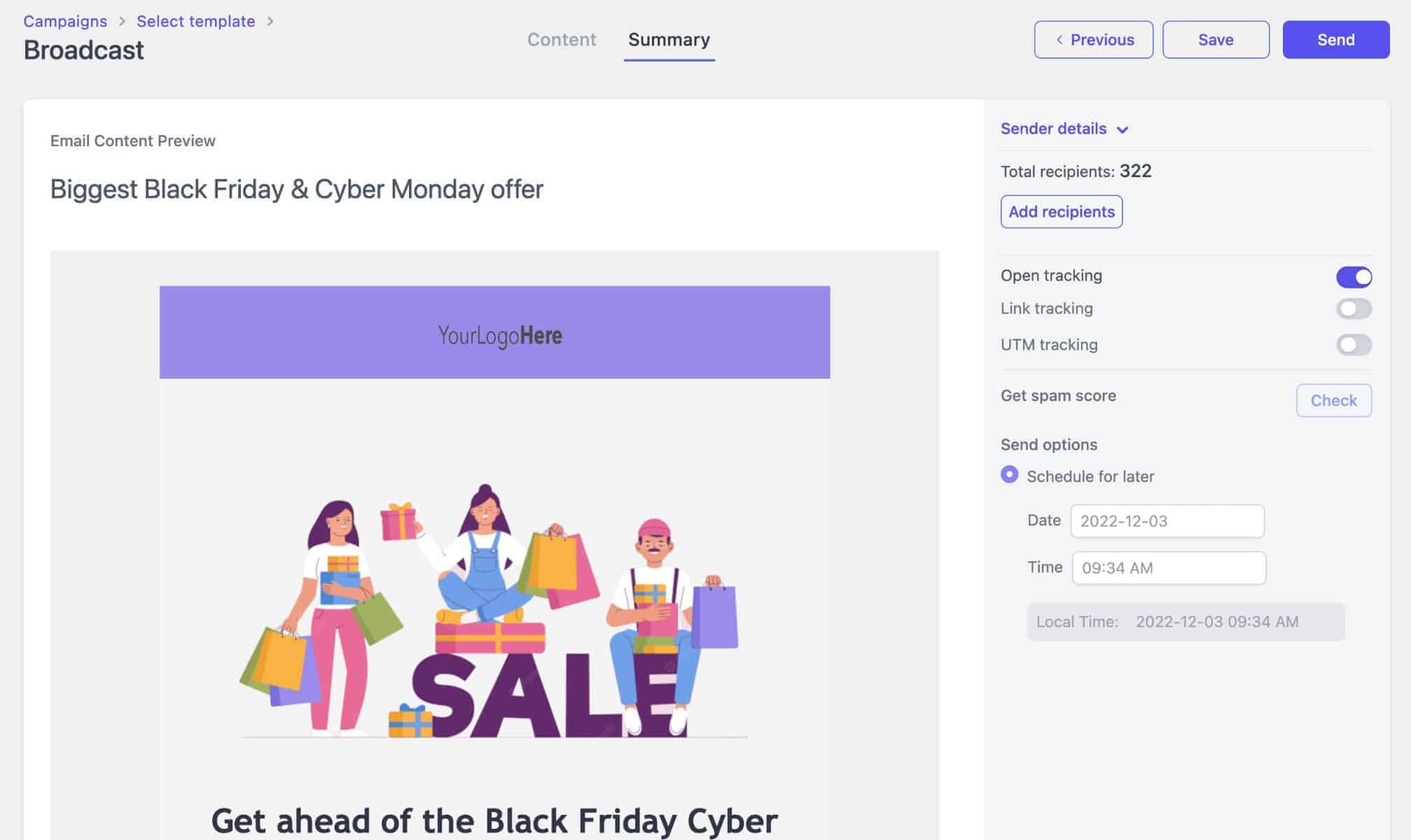 You can create and filter list segments, automate sending notifications about your blog posts, set up autoresponders, get readymade templates to craft engaging emails for your donors.
It's a free plugin and is trusted by 160000+ users. So worth the try, isn't it?
Be transparent and accountable
Show donors how their contributions are making a difference. Provide regular updates and financial breakdowns of how funds are being used.
Consider you are running a charity for water. Then display where each donation goes in terms of projects and overhead costs.
Run fun events and competitions
Organize events like charity runs, auctions, or benefit concerts. These events not only raise funds but also create a sense of community around your cause.
Utilize social media, your website, partner network to advertise your event. Keep prizes to attract more participants.
Marathons, football matches or any sports event tend to have more participation. Some celebrities or influential people's participation is the icing on the cake.
Begin your charity marketing today
Some strategies offer quick impact, while others require time to initiate. Begin with those charity marketing strategies that are aligned with your budget and goals.
It will also keep the required balance and enthusiasm, raise funds, and make a positive impact on your cause.