There are 800+ plugins on the WooCommerce marketplace. Add 2000+ plugins on other websites.
So which plugins to choose for your industry from this super small lot of 3000 plugins?
Based on reviews, popularity, and our own use and experience with some of these plugins, we shortlist around 60 premium WooCommerce plugins, including the free ones.
Fashion, electronics, hospitality…you'll find the best WooCommerce plugins for 20+ industries here.
First, we list the essential WooCommerce plugins that all stores must have. And then based on the industries or niches, you can select the best ones based on your requirements.
Let's begin. It's all about brand building and marketing.
Whether you run a clothing boutique, fitness store, furniture website, books or any other store, you need some plugins to grow sales and retain customers.
These plugins fall into offers and discounts and coupons, inventory management, checkout, security, payment gateway, customer feedback, shipping and fulfillment, SEO, emails, accounting and taxing, website design and enhancements, images, automation, search and navigation, merchandising, business insights, social media.
And these plugins are worth your time and money.
We assume that you have already set up a WooCommerce store.
Being working in the marketing field, the first must-have WooCommerce plugin on the list is the original and advanced WooCommerce coupons plugin, Smart Coupons.
Smart Coupons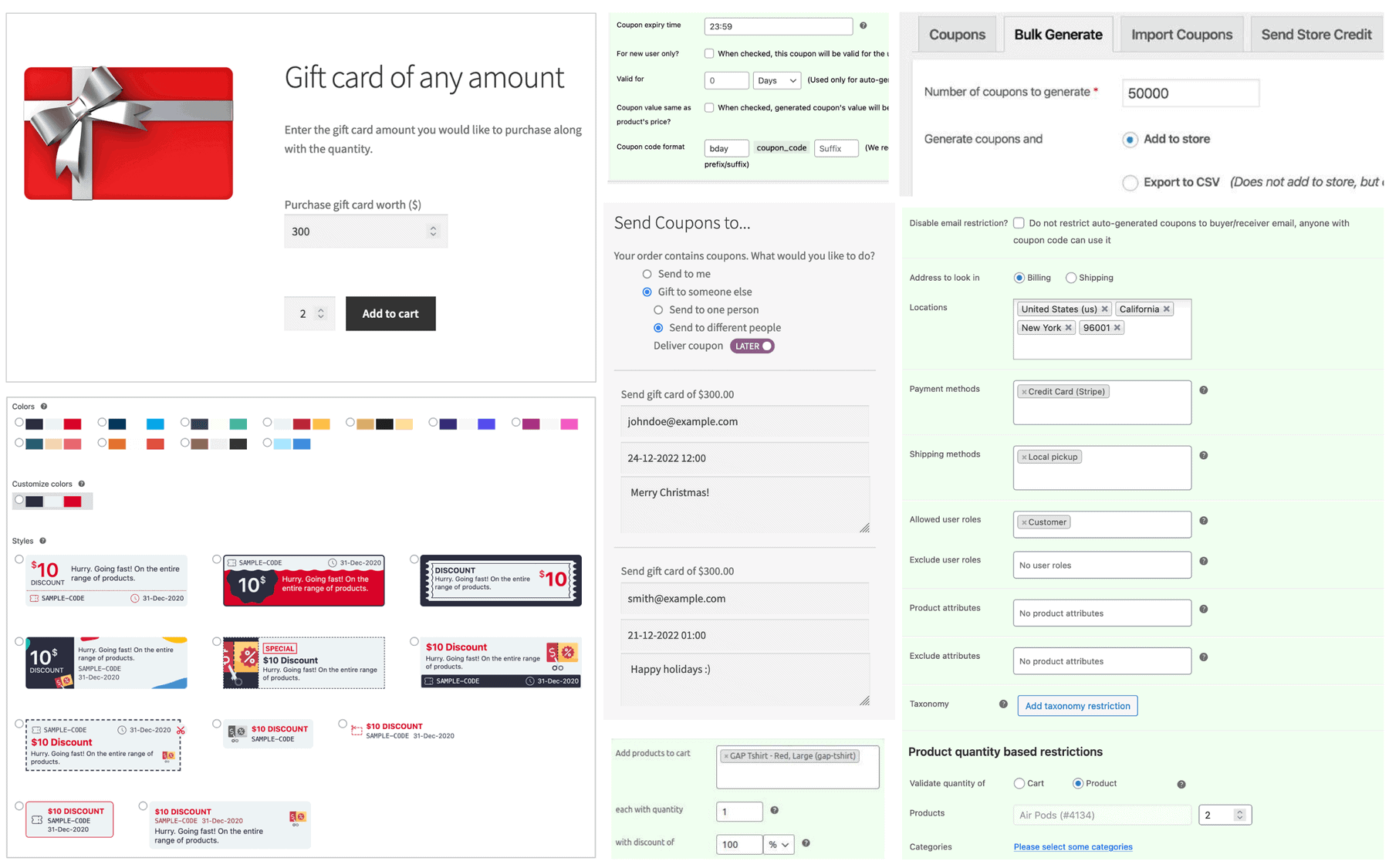 Trusted by 21K+ users, it has its own fan base. Apart from the traditional discounts, use Smart Coupons to:
Create, send and schedule gift cards to delight customers.
Issue store credit for refunds.
Run Buy One Get One or BOGO deals, and quantity discounts.
Auto-apply coupons via URL.
Use coupons for subscription renewals.
Bulk generate coupons with unique codes and send them to customers or even deal sites to boost sales during the holiday season.
Set up restrictions based on location, payment, shipping, and user roles for targeted use.
Gift a product using a coupon.
You get tons of benefits with Smart Coupons. It replaces the need of buying multiple plugins and saves you a minimum of $500. The money you will make on a roll is an additional Bonus.
WooCommerce Subscriptions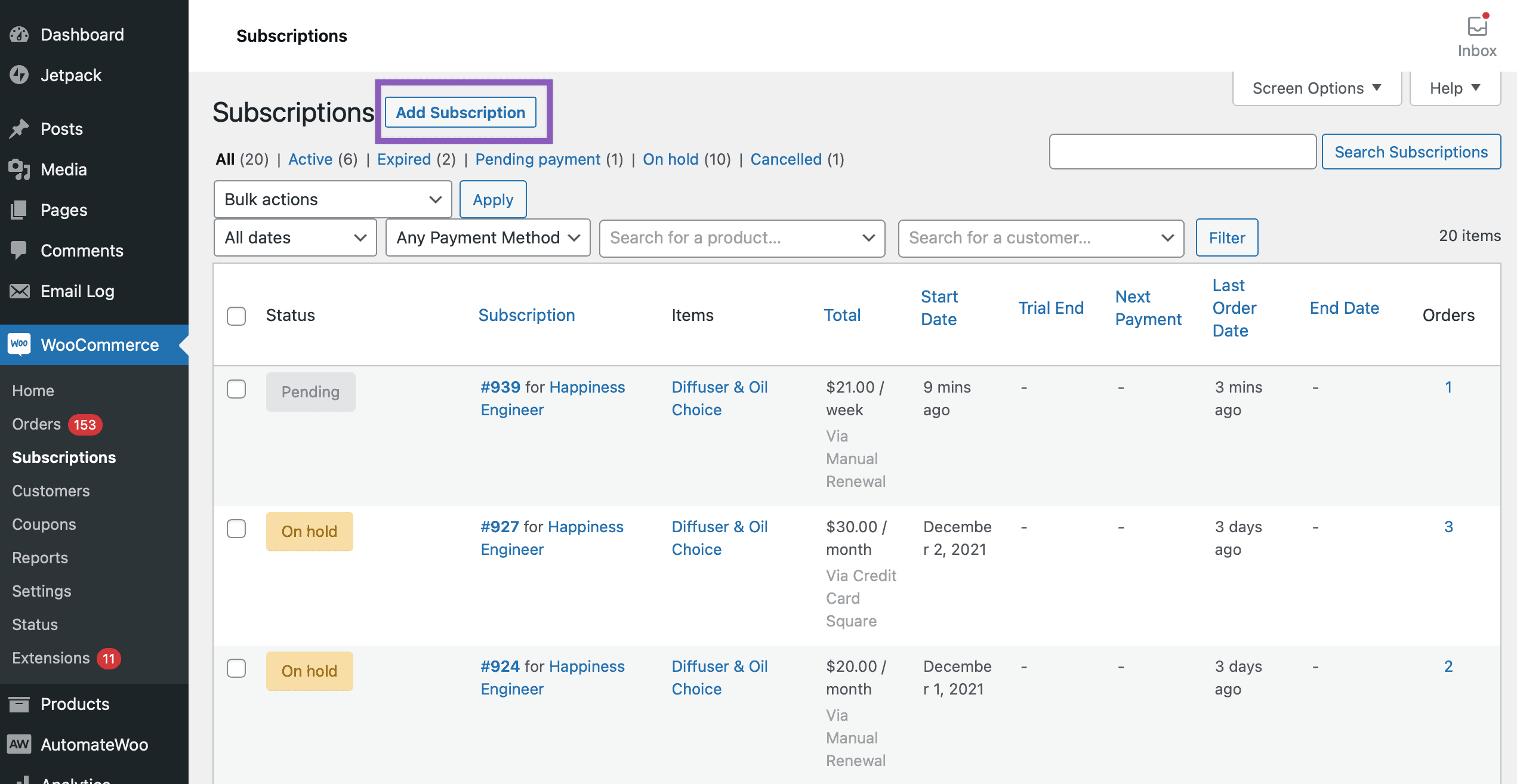 Business needs survival and survival comes from recurring income. So not only digital products and services but physical products like shaving blades are also sold as subscriptions today.
If you want to sell subscription products, we recommend the Subscriptions extension on the WooCommerce marketplace. Here are its highlights:
Flexibility to choose from a range of billing schedules that suit your store's specific needs.
Supports automatic recurring payments and manual renewal payments, and has integration with more than 25 payment gateways.
Automatically attempts to rebill customers whose subscription payments have failed, ensuring you don't lose out on revenue due to payment issues.
Allow customers to manage their plans without your assistance.
Built-in renewal notifications and automatic email alerts.
Detailed reports to keep track of important metrics such as recurring revenue and the number of active subscribers.
WooCommerce Stripe
Stores also need a reliable payment solution for smooth transactions and fraud prevention.
Stripe stands out as a preferred payment gateway due to its user-friendly interface, competitive transaction fees, and exceptional support, setting it apart from other service providers.
Install the free Stripe plugin developed by the WooCommerce team and follow the steps as mentioned here. A few highlights:
Customers can complete their purchases without being redirected to an external checkout page.
No setup fees and monthly fees, and also no hidden costs.
Accepts all major credit and debit cards as well as local payment methods.
Available in 40+ countries, supports 135+ currencies.
Support for Google Pay, Apple Pay, and Payment Request API.
Compatible with WooCommerce Subscriptions to support recurring payments.
PayPal Payments
Another popular payment gateway, used by millions of websites is PayPal.
WooCommerce recommends using their free PayPal Payments extension which is a full-stack solution. Here's how to integrate PayPal with WooCommerce.
Major takeaways:
PayPal, Venmo (US only), advanced credit and debit card processing, Pay Later options, and local payment methods.
Smart payment buttons for relevant payment options, tailored to customers' respective markets.
Compatibility with WooCommerce Subscriptions.
Support for 100+ currencies.
Advanced Card Payments with fully customizable card fields.
Cashier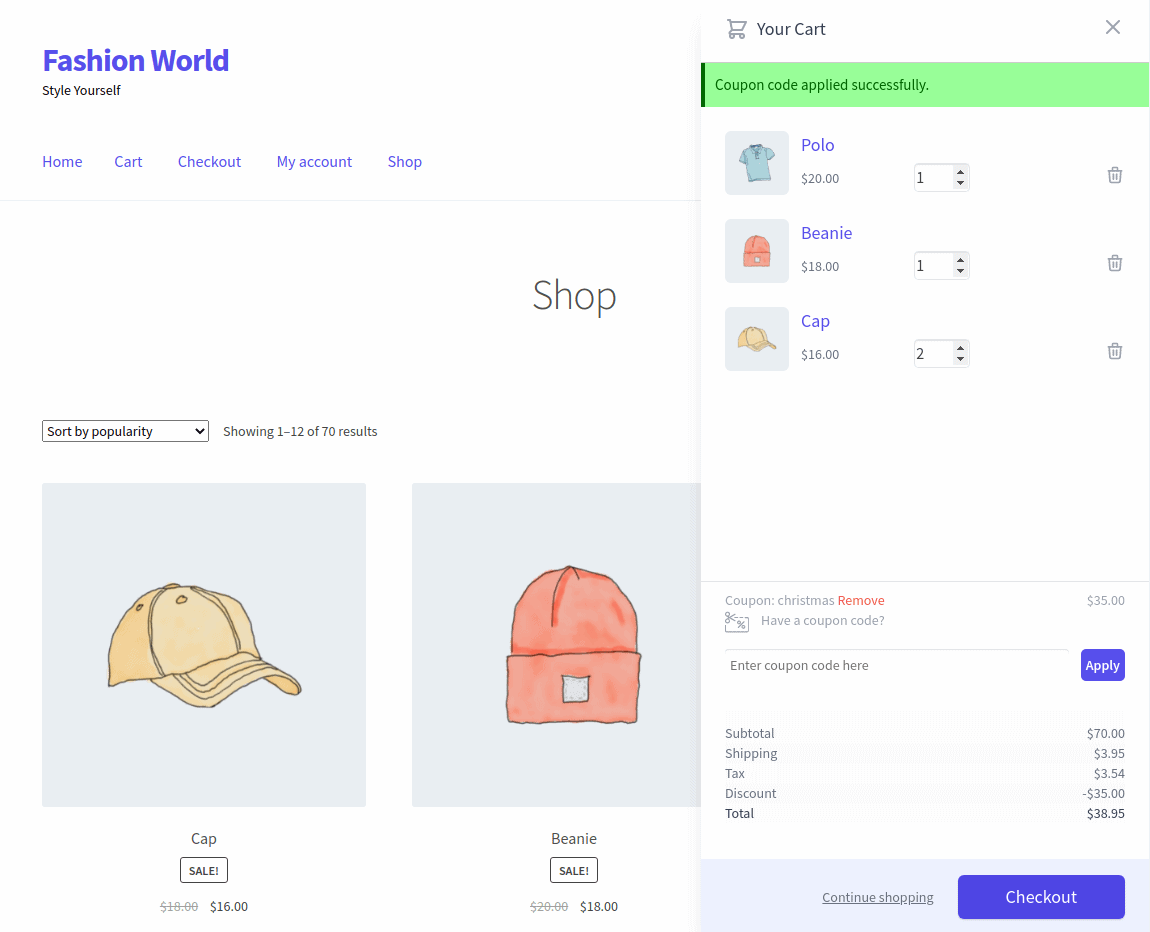 The most crucial element for WooCommerce stores is how you design your checkout.
Cashier is an all-in-one checkout optimization plugin, saving you $400. Because you don't need to buy multiple plugins to optimize your checkout.
Here's how Cashier helps boost conversions:
For fewer products, you can enable one-page checkout.
For digital products, you can enable direct checkout or one-click checkout with Buy Now buttons.
Show or hide required shipping and billing fields with the Checkout Field Editor functionality.
Enable the side cart to allow users to review their cart items without moving through different pages back and forth.
Cashier also provides Cost of Goods Sold, frequently bought together, cart notices, one-click clear cart, and Min-Max quantity features.
Offermative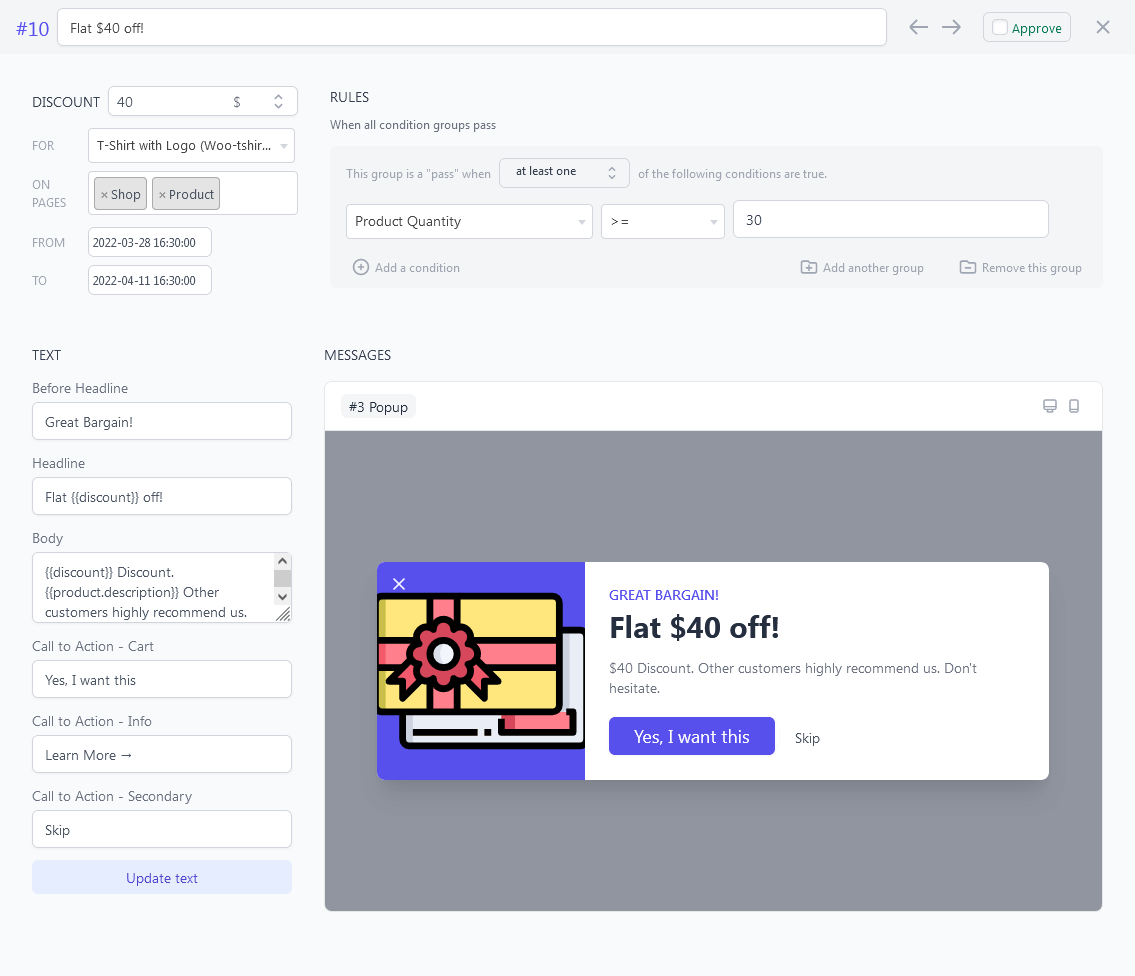 If you want to take the AI route and keep minting money on auto-pilot, Offermative is what you should get your hands on.
Select from readymade offer designs, make some tweaks if required and your offer is live within minutes.
Design, offer copy, rules, 15+ offer creation tasks automated for you.
Run offers on hundreds and thousands of product variations within no time.
Upsells, cross-sells, order bumps, sitewide discounts, giveaways, tripwires, BOGO…show offers via slide-ins, popups, or header/footer bars.
BlogVault
Losing just one minute of downtime on your WooCommerce site can result in significant financial losses.
BlogVault plugin helps you backup your site (files and database) in real-time so that you can't lose on orders and customers. With BlogVault, you can:
Back up your store every five minutes for instant data revival.
Get a free staging site to test your updates before merging them with your live store.
Get unlimited cloud storage.
Restore the site with one click.
WooCommerce Tax
WooCommerce allows you to configure tax settings based on your location – tax rates, tax classes, and tax calculations manually.
But if you want to automate tax calculations, you need to download the free WooCommerce Tax extension.
Furthermore, WooCommerce provides integration options with a variety of tax calculation services and plugins that ensure compliance with tax laws. They consider factors such as product type, customer location, and tax exemptions when determining the applicable taxes.
WooCommerce Blocks
Your website conversion also depends on how attractive your website looks. It should not be fancy, but a simple yet clean design can make visitors gaga over it.
WooCommerce Blocks plugin provides a range of Gutenberg blocks you can use to build and customize your site.
Use the available blocks to display featured products, best-selling products, specific product reviews, related products, filtered products, and more…without any tech help.
Affiliate for WooCommerce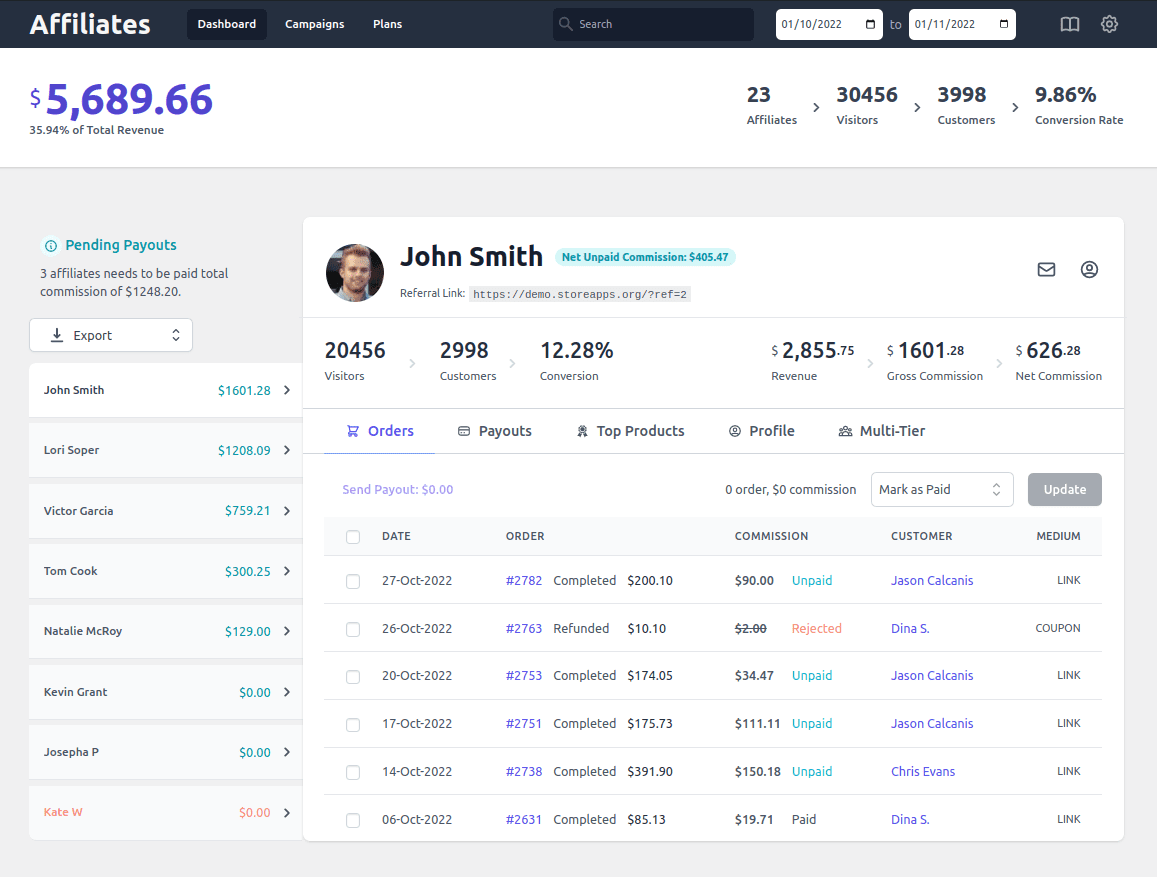 If you want to earn money in your sleep, you need your friends, influencers, and your customers to promote your products.
Affiliate marketing is one of the proven channels to grow sales and increase your brand visibility and it has become a necessity for any website.
Affiliate for WooCommerce plugin helps you set up your own affiliate program. The plugin allows you to manage everything from a single place. With the plugin, you can:
Automatically allow users to become your affiliates or manually approve them.
Set up different commission rules based on products, categories, and affiliates.
Allow different affiliates to receive different commissions.
Set up lifetime commissions and tiered commissions.
Create marketing campaigns that allow affiliates to use assets like images, videos, swipe files, etc. to promote your brand.
Make payouts via PayPal.
Allow coupons for affiliate links.
Track referrals, sales, and each affiliate's performance.
Your affiliates also get a dedicated dashboard to view their performance and manage their profile.
AutomateWoo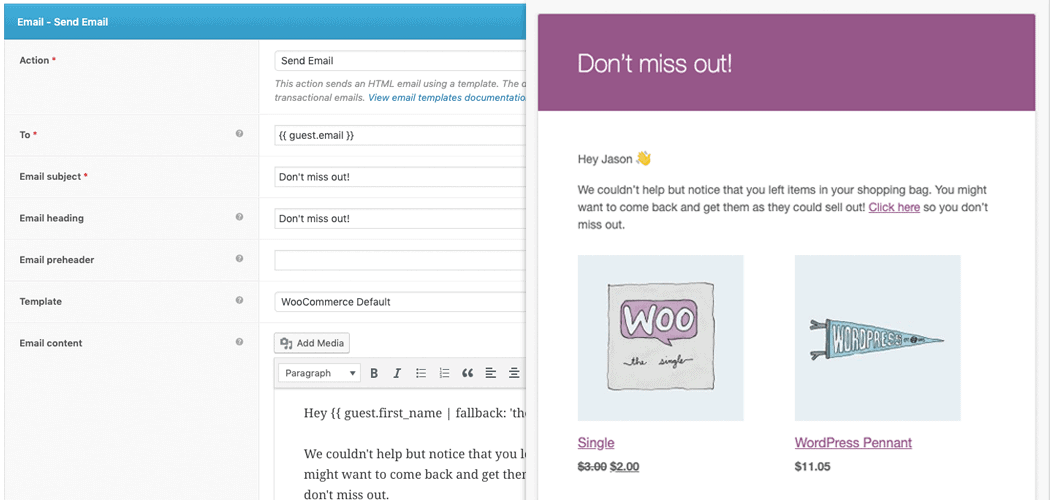 If visitors do not convert at the first shot, you have more chances to convert them again.
With AutomateWoo, you can send cart recovery emails with some offers that nudge customers to make a purchase. More benefits of using AutomateWoo:
Create Workflows by combining triggers, rules and actions within WooCommerce.
Auto sends follow-up emails who purchase a specific product to drop a review.
Send timed wishlist reminder emails and notify customers when their wished product goes on sale.
Notify customers about their card expiry to reduce failed payments.
Email Customizer Pro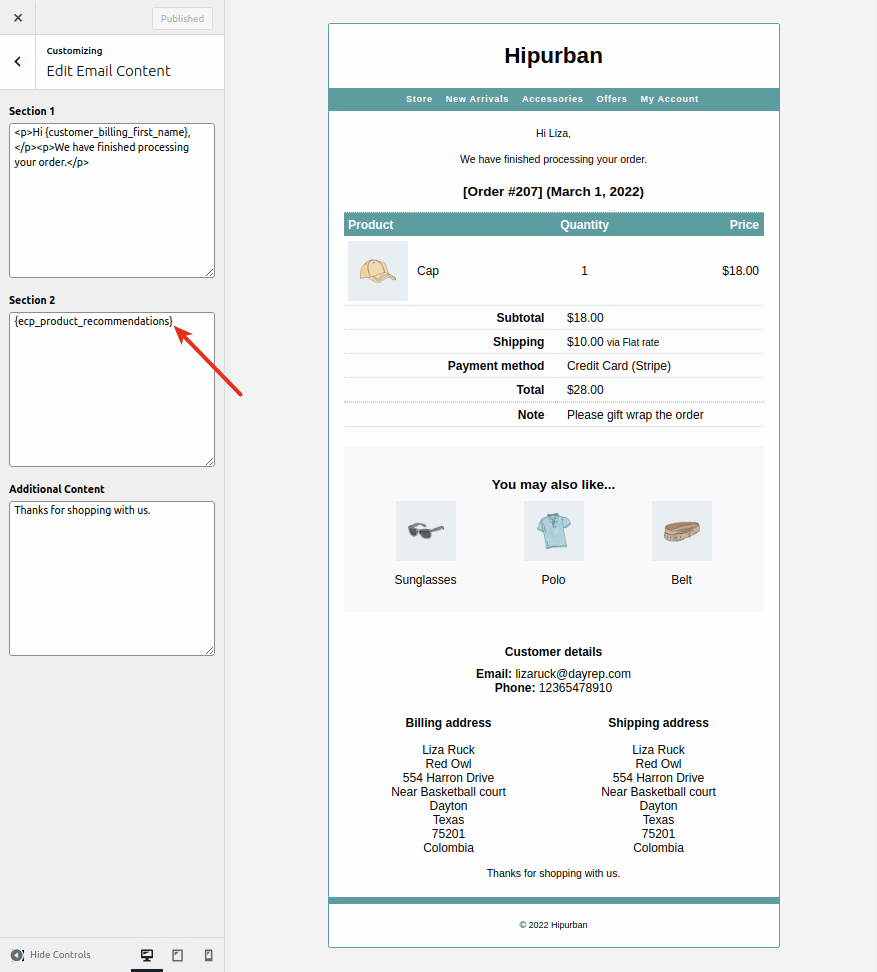 People make a purchase again if they trust you. So emails are your best source to build your brand identity and trust.
Email Customizer Pro allows you to transform the plain, default WooCommerce transactional emails into highly engaging emails. With this plugin, you can:
Customize all the in a live preview.
Get readymade email templates you can customize for header, footer, color to establish your own brand identity.
Edit email text.
Link your social media handles.
Recommend products from within the transactional emails, a feat that other plugins won't provide you.
SMS for WooCommerce
Customers need to be informed about their order statuses. This plugin allows you to send SMS updates to your customers based on order status updates. It also allows to:
Send SMS updates based on subscription updates, shipment tracking and delivery notifications, booking and appointment reminders, local pickup reminders, and more.
Customize SMS message content.
Send SMS notifications to your customers directly from the WooCommerce order admin.
Works with leading SMS API providers – Nexmo, Twilio ( SMS / WhatsApp ), Fast2sms, etc.
Putler
You need insights to identify what is actually working for your business.
Putler allows you to connect multiple WooCommerce stores, payment gateways, and Google Analytics so that you get an accurate, real-time, and complete picture of your business.
Get 150+ metrics across sales, transactions, customers, products, subscriptions, and visitors.
Gross and net sales, refunds, the best time for sales.
Best and worst-selling products, product leaderboard.
Complete details of each customer – who purchased what, when and how frequently, their website, social media handles, location and more.
SaaS metrics like MRR, churn, LTV for subscription businesses.
Traffic channels, top pages, visitor counts, keywords…all in one place so that you don't need to struggle with multiple Google Analytics dashboards.
Trustpilot Reviews
Genuine reviews keep the sales ball rolling. Trustpilot is a reviews platform that provides a voice to consumers and helps businesses build trust with their customers.
Trustpilot's integration for WooCommerce allows merchants to:
Automatically trigger service and product review invitations to customers.
Utilize the TrustBox tool to easily add reviews and rating widgets to your website at strategic conversion points.
Automatically invite customers to provide feedback at the most opportune moment.
Gather up-to-date product reviews to improve your product pages and qualify for review snippets in organic search results.
Display your review content on your website when potential customers are actively seeking to make a purchase decision.
Showcase your reviews in advertising creative without requiring design skills.
There is also a team that combats fake reviews.
Google Listings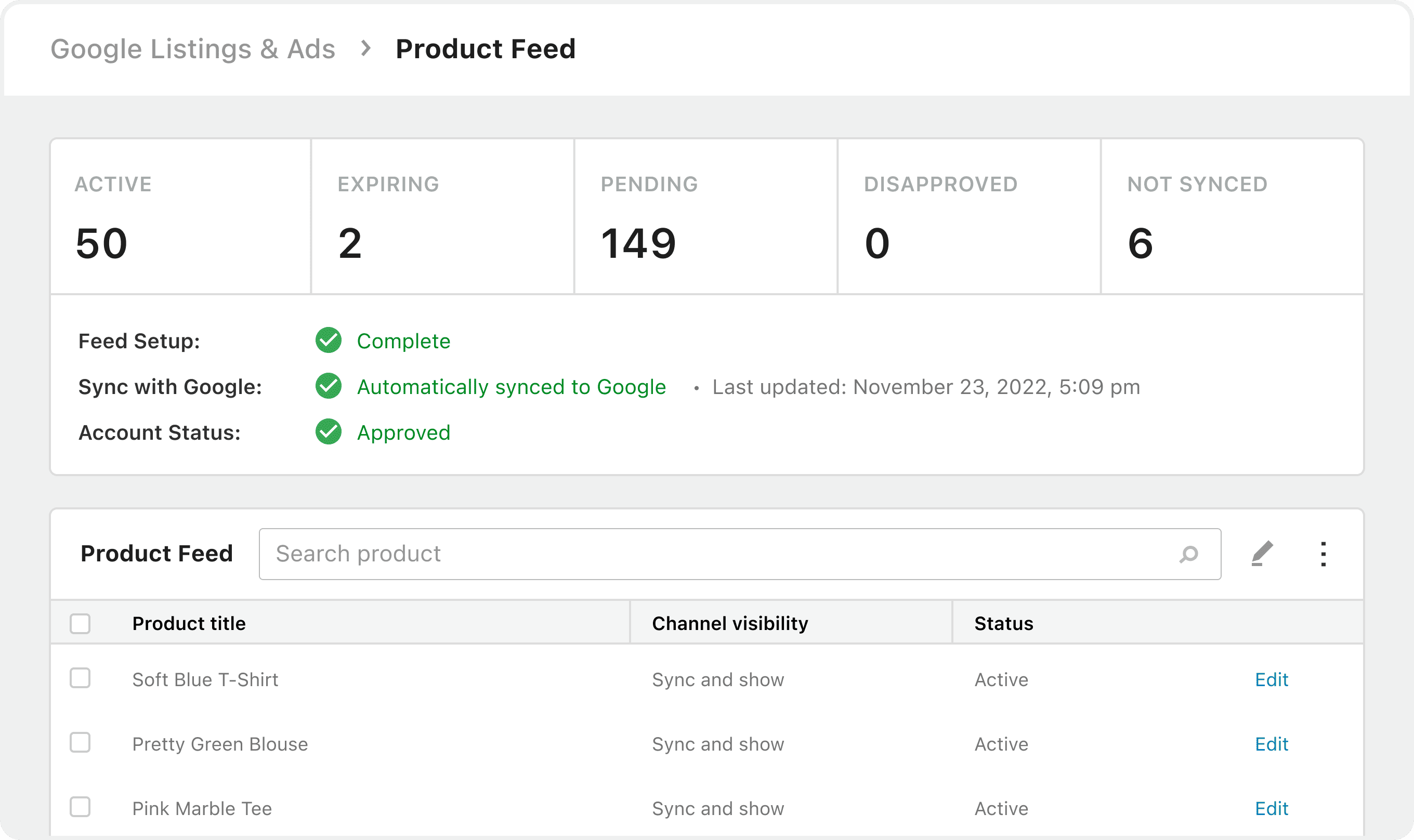 Google Listings & Ads streamlines the process of presenting your products to potential customers on Google. It doesn't matter if you're new to digital advertising or an experienced marketer, as you can expand your audience and boost your business with Google Shopping ads.
By utilizing attribute mapping, you have complete control over the product details you provide in your Google product feed. This allows you to save time on listing your products and focus more on crafting compelling campaigns that highlight and elevate your products.
Facebook for WooCommerce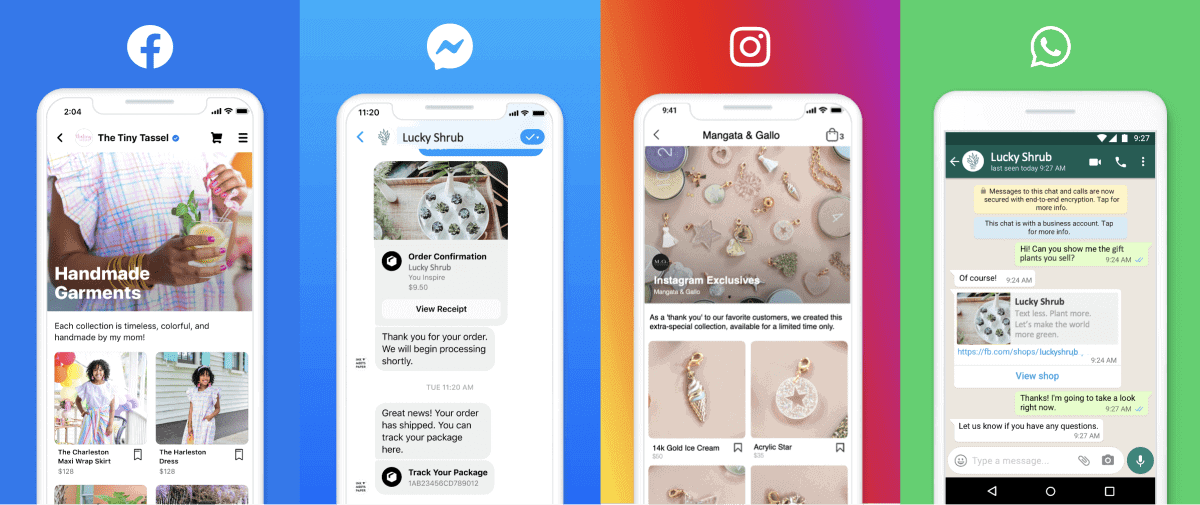 Use this plugin to connect with your customers on Facebook, Instagram, Messenger, and WhatsApp.
Sync your WooCommerce products for simplified catalog management. Easily add product tags and swiftly create ads. A well-organized product catalog enhances the browsing experience, aids customers in product consideration, and facilitates purchases.
Design and manage Meta ads directly within WooCommerce. Take control of ad design, targeting, and placement without leaving your WooCommerce platform.
Enhance customer support and engagement by incorporating Messenger on your website. Answer inquiries, provide assistance, track deliveries, and maintain ongoing conversations with customers even after they leave your website.
Custom Thank You Page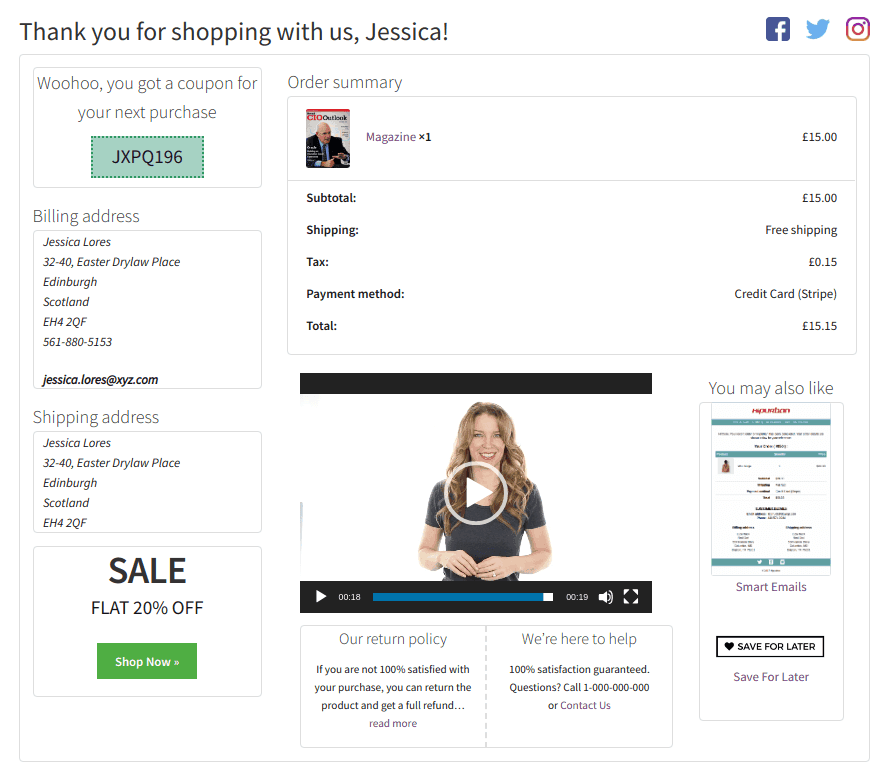 What after customers make a purchase? The default WooCommerce thank you page is plain and dead-end.
So leverage this opportunity with Custom Thank You page plugin to turn your default thank you page into a marketing tool. With this plugin:
Show users related products, provide coupons, video testimonials, build a list, and a lot more to encourage repeat purchases.
Get readymade templates to set a custom thank you page sitewide or per product.
Redirect users to the page you want to.
RankMath SEO
No doubt, SEO is the backbone of any webpage. And if you want to rank higher, RankMath SEO plugin is a no-brainer.
What we like about the plugin are its suggestions for LSI keywords to target and the ranking signals that make it easy to modify content for better rankings.
Best WooCommerce plugins for different industries
Now, we look at some must-have plugins for each industry.
This does not mean that the plugin is useful only for that industry. You can use the same plugin for another industry also. Just these plugins fit the bill more for that industry.
For example, we have mentioned Bulk Variations Manager for clothing. You can use it for Beauty and Food industries also.
We'll try to keep things short and simple to cover all the basic problems a plugin will solve for you.
Donations and Charity
Some good plugins out there for a good cause.
GiveWP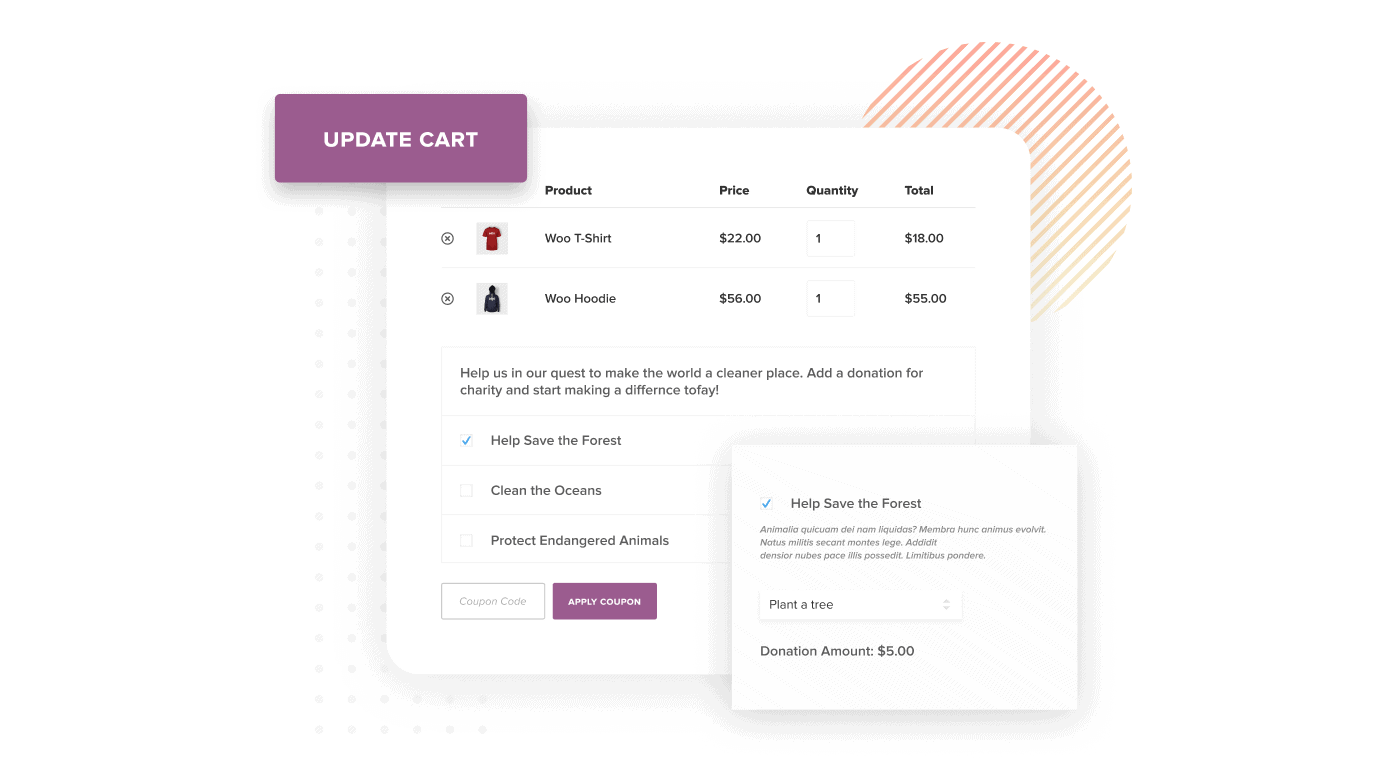 The most popular plugin for donations is GiveWP. Though a WordPress plugin, you can use their Donation Upsells for WooCommerce add-on to set up donation options.
Top features:
Build donation forms that match your style and fundraiser.
Offer donors greater flexibility and control over their contributions, including the ability to choose donation frequencies and amounts.
Set fundraising goals and display them for a sense of competition and urgency to increase online giving.
Integrates with popular page builders like Elementor, Divi, and the native WordPress Gutenberg block editor.
More than fifteen payment gateway options to choose from.
Set goal bars to increase the number of donations.
Donation for WooCommerce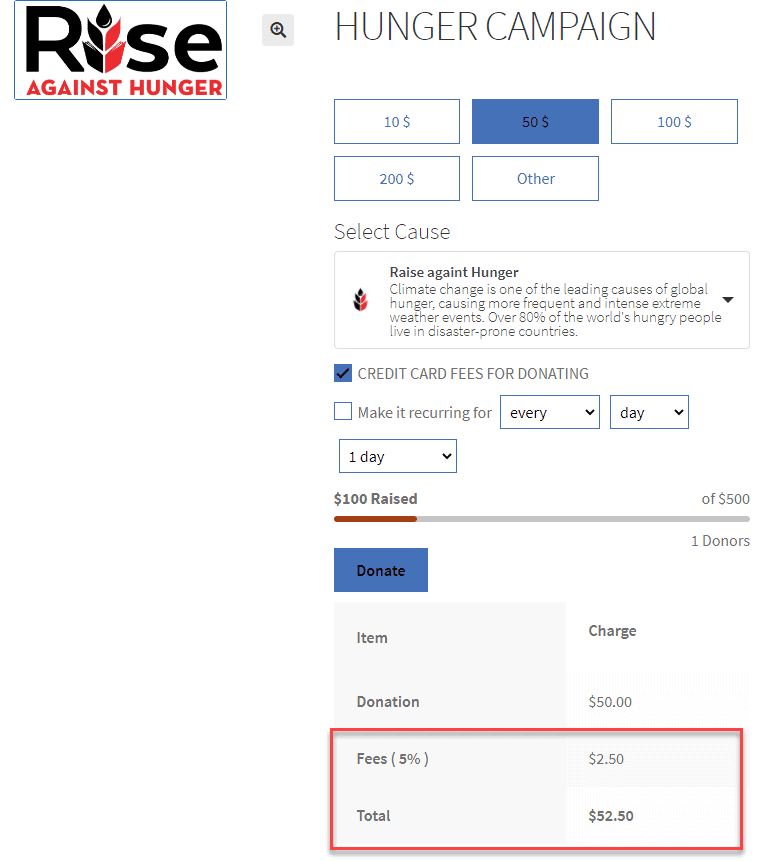 This is also a powerful WooCommerce extension that helps you to create fundraising campaigns and collect donation payments. Major features include:
Recurring donation payments, progress goals, round-up donations, and more.
Accept custom donation amounts.
Allow users to donate to multiple campaigns simultaneously.
Show multiple campaign donation options on the cart page or checkout page.
View donation campaign statistics and export reports via CSV and PDF.
Photography
A passion for some now turned into a hot business.
Envira Gallery
A popular WordPress plugin, but you can use the Woocommerce Addon for Envira Gallery to synch up your gallery images to existing Woocommerce products and sell your photos.
With this plugin, you can:
Create awesome photo and video galleries with just a few clicks.
Use pre-built templates to customize the appearance of your gallery.
Generate standalone galleries that are not associated with your posts or pages.
Display full image dimensions without cropping or resizing.
Allows users to share photos via email, Facebook, Twitter, Pinterest, LinkedIn, and WhatsApp.
Add watermarks to your images for better protection.
Secure your galleries with password protection to prevent unauthorized access.
Safeguard your images by disabling the option for visitors to download them without permission.
WooCommerce Photography

A dedicated WooCommerce plugin to assist professional photographers with the day-to-day management and sale of their images for events, or as artwork.
Batch upload photos.
Create an SKU pattern for each image, and set a global price for each image.
Keep the collection public or restricted.
Integrates with Product Add-ons, allowing you to include a message or a frame for the photo.
Stationery and Books
Here, since some of the products are low-priced, people won't hesitate to buy them even if they already have them. So better to promote bundles more than individual products.
For example, a stationery kit consisting of a pencil, eraser, sharpener, scales in quantities, geometry instruments box, all Harry Potter books bundle, etc.
Chained Products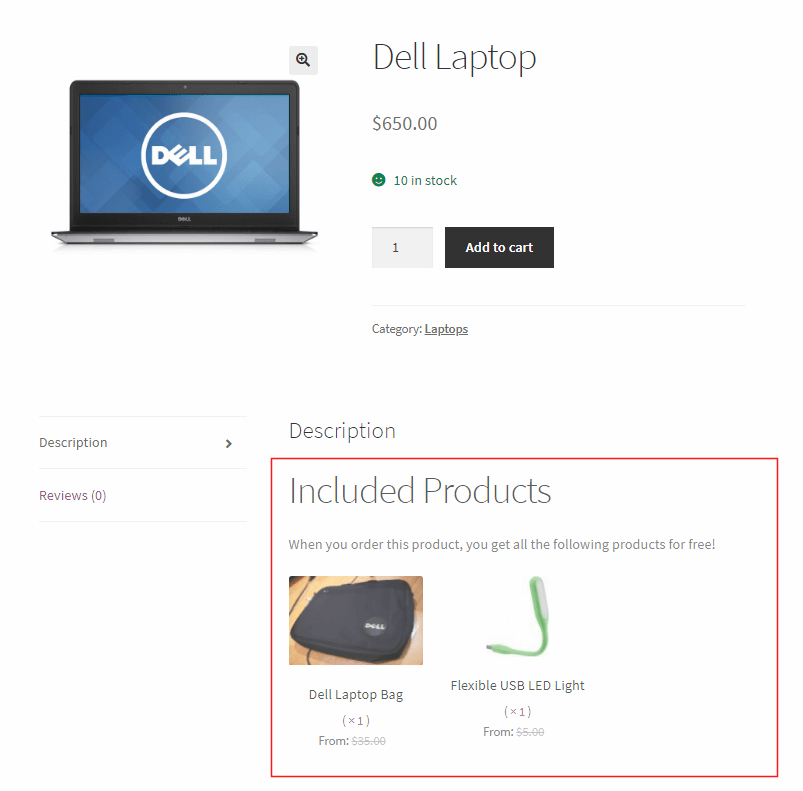 If you want to offer pre-configured product bundles, Chained Products is your solution.
The customer needs to purchase the entire bundle (main product + chained products) without any addition or removal of products.
This is perfect for selling school stationery kits, geometry boxes, sets of pens and notebooks, running BOGO deals, and more.
You can set the bundle price or configure chained products to be priced individually.
Product Bundles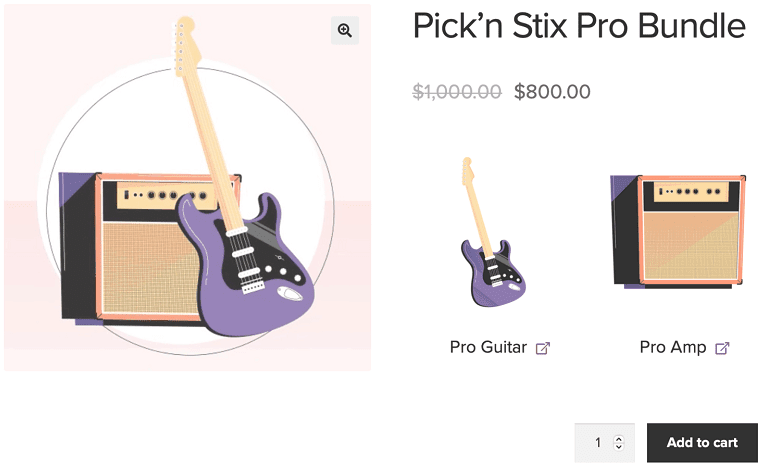 Product Bundles make it easy to sell packages of related products at a discount.
You can create dynamic bulk discount rules and also offer personalized subscription boxes.
And if you feel that customers will purchase more or less and hamper your profits, you can set the min-max limit. Great for selling bundles of different novels from different authors.
Mix and Match Products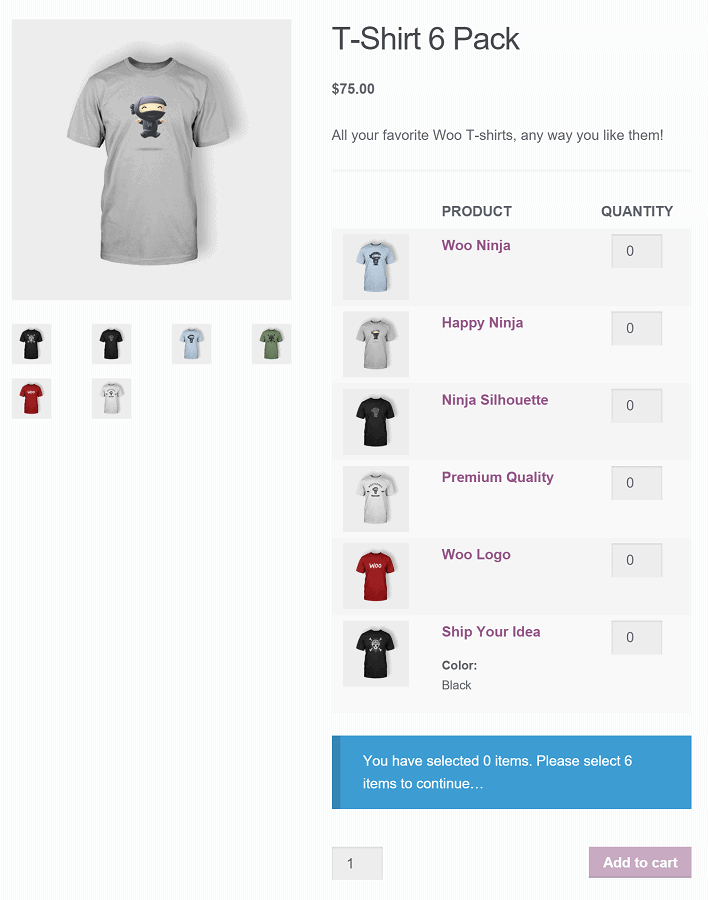 A dozen pencils, a set of colored diaries, a dozen files, a set of markers and pens…Mix and Match Products is a cool plugin to create combinations like these.
You set the size limit of the assortment and define which items should be available to choose, while your customer maintains complete control over the number of individual products being packaged together.
You can ship the assortments together in one package, shipped separately, or not shipped at all.
Pre-Orders
This plugin is more suited for selling physical books that are in demand but out of stock or going to be launched. Can also be best used for products like mobiles and limited edition watches.
The plugin allows you to automatically or manually release and fill orders when you're ready.
You can set an optional date/time for the product to be available, charge for orders, change the product release date, and cancel pre-orders.
Furniture stores
To sell furniture items online, your customers will be better placed to purchase them when they get a 360 view of the products and better shipping rates for them.
CartMagician PRO for WooCommerce Augmented Reality (AR)
The plugin allows you to . This helps customers the furniture from all angles and make better decisions.
Whether they want to buy chairs for the home or office, sofa sets, bean bags, IKEA-style wardrobes and kitchen items, the plugin can help.
Table Rate Shipping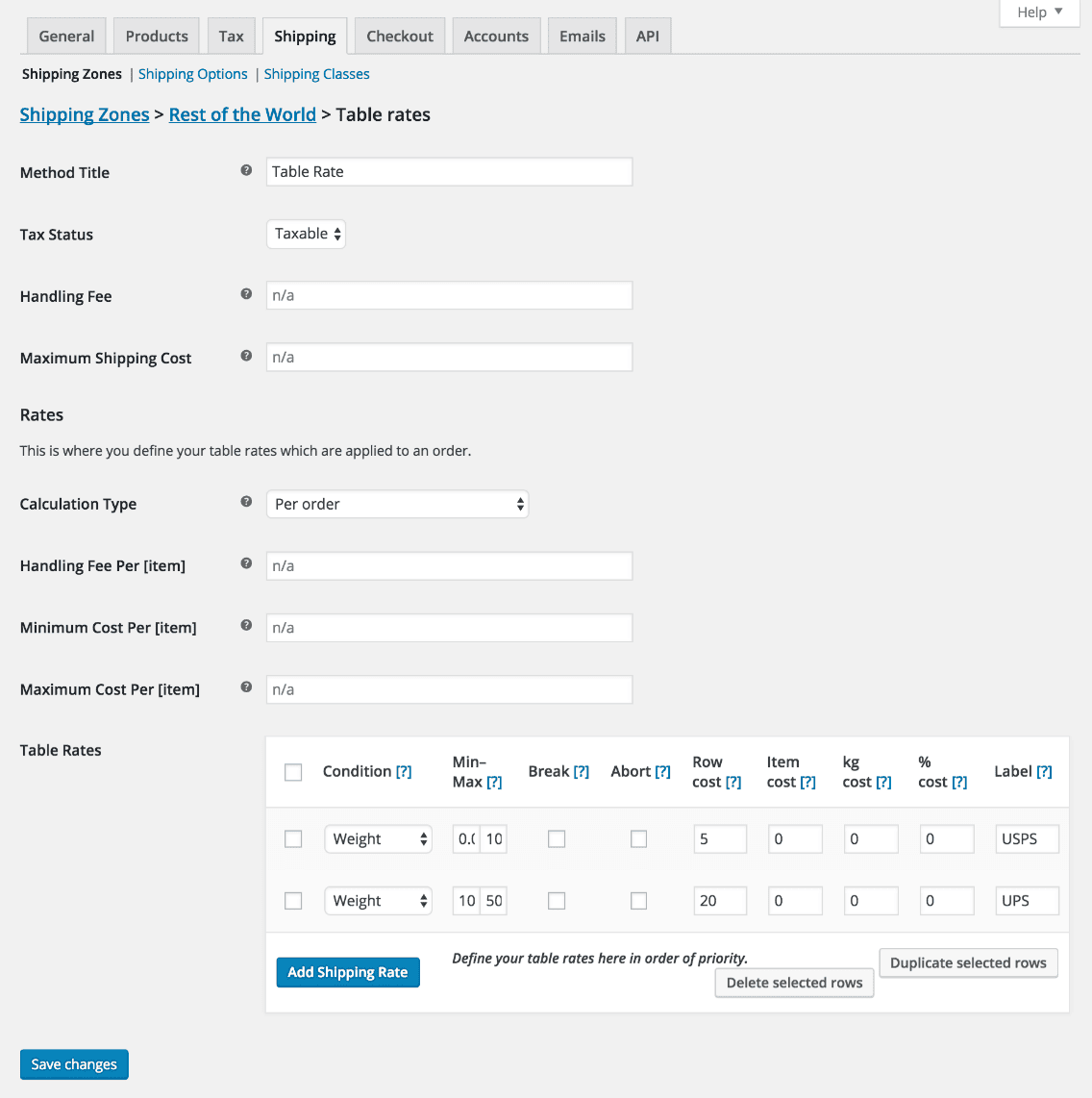 Shipping furniture at the best rate is a daunting task. But with Table Rate Shipping extension, you can customize the default shipping options and set up better rates based on location, price, weight, or item count.
So whether you ship 1 chair or 10 chairs, you can define a fixed rate for the same location. Or create weight slabs like $10 for up to 100kgs, $20 for up to 200 kgs.
The plugin helps optimize shipping by allowing to:
Add multiple rate tables for different shipping zones.
Utilize various table rate calculation methods, including per order, per item, per line, and per class.
Implement rules based on weight, number of items, number of items by class, and price.
Assign costs per row, per item, as a percentage, or per weight unit.
Clothing boutique, Fashion, Sports, Beauty and Apparel
We have clubbed some more industries here as the basic needs remain the same. With a focus on getting more sales and managing variations, here are some recommended WooCommerce plugins for these industries.
Smart Offers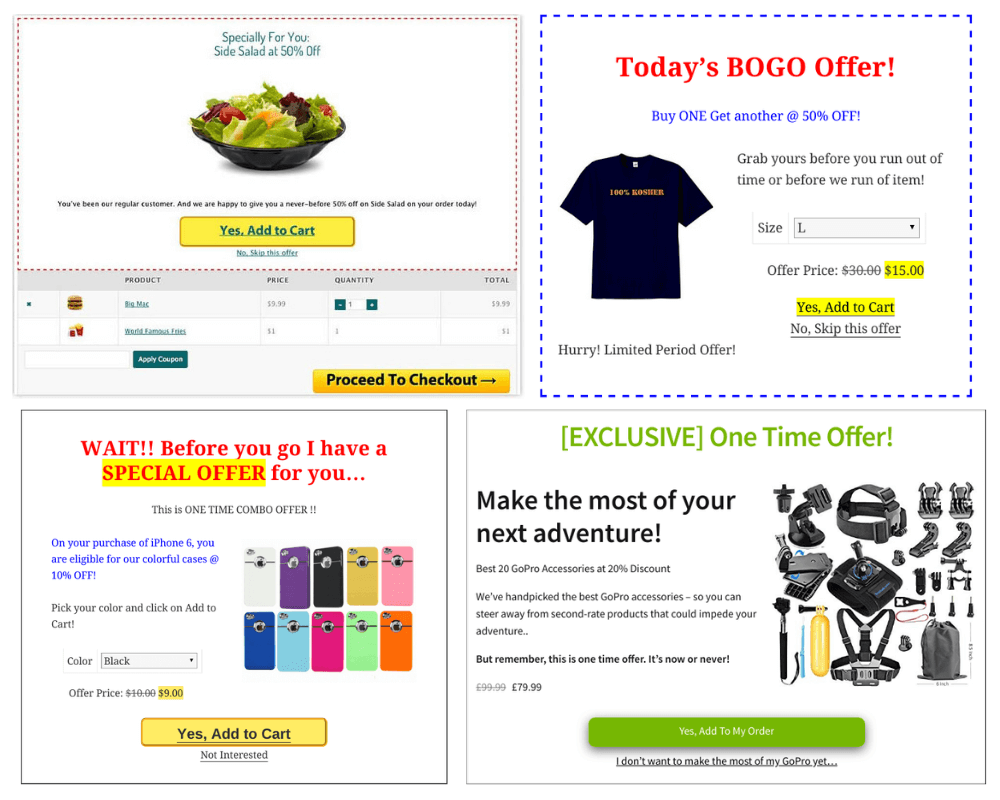 Upsells, cross-sells, BOGO, order bumps, tripwires, discounts…run these offers based on targeting rules and increase your average order value.
The plugin also allows you to set up Buy Now buttons for a direct checkout, allowing you to run one click-upsells. You can set up 20+ offers like these:
Get one T-shirt at 30% off when the cart contains exactly three T-shirts in total.
Get a pair of socks FREE when the cart contains socks pair less than 6 but greater than 3.
BOGO – Buy 1 maxi, get another at 40% off or Free.
Cross-sell a clutch on the purchase of a handbag.
Giveaway polish on purchase of formal shoes.
Offer additional warranty as order bumps on purchase of luxurious wristwatches.
Bulk Variations Manager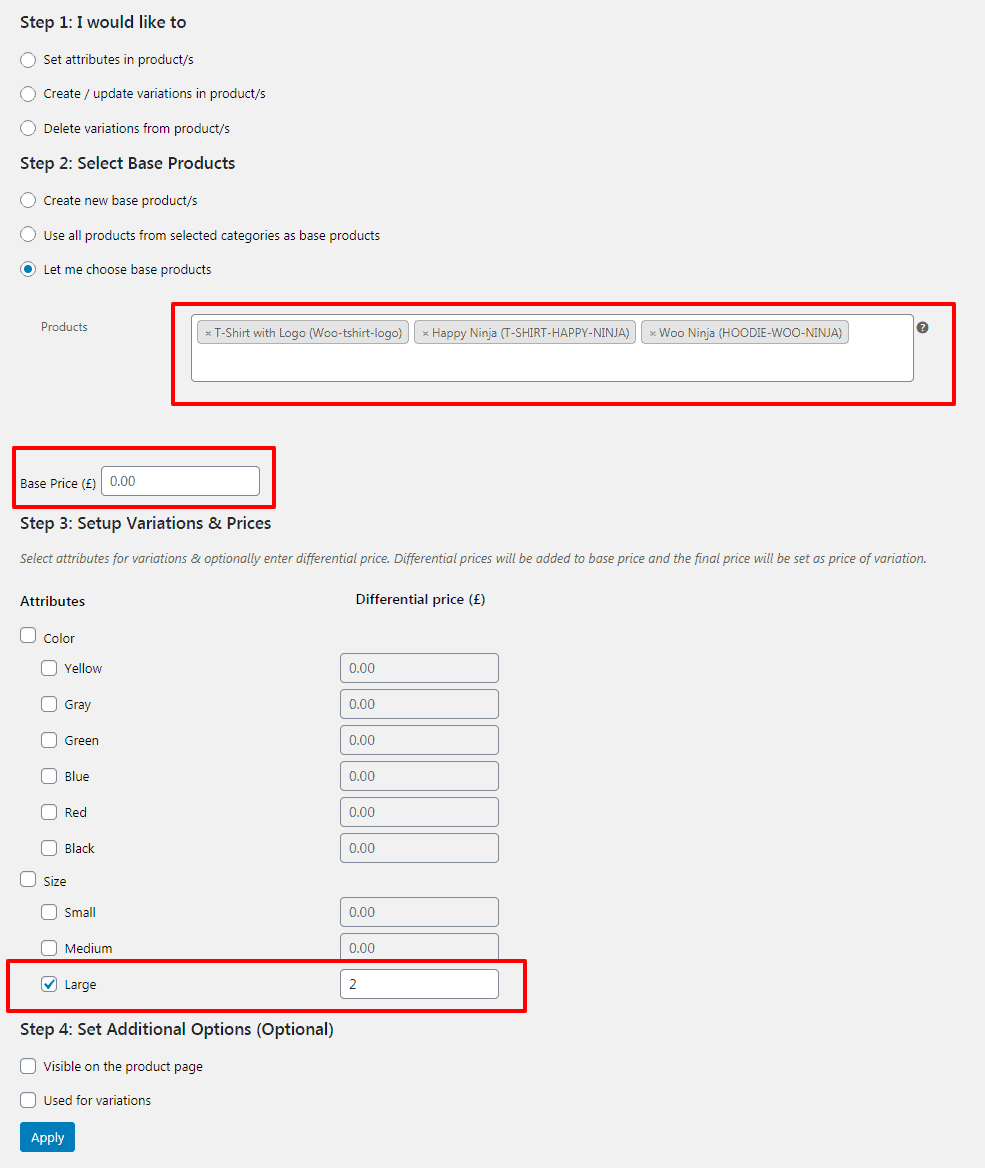 This plugin helps you create thousands of variations within minutes based on differential pricing.
You get one variation form using which you can add variants based on attributes. Enter the base price and set differential prices, the plugin will auto-calculate the final prices of all variations.
For example, set the base price of a shirt to $19, keep the same price for brown color, but add $1 for Medium and $2 for Large size. Reduce $0.50 for black color.
Variation Swatches and Photos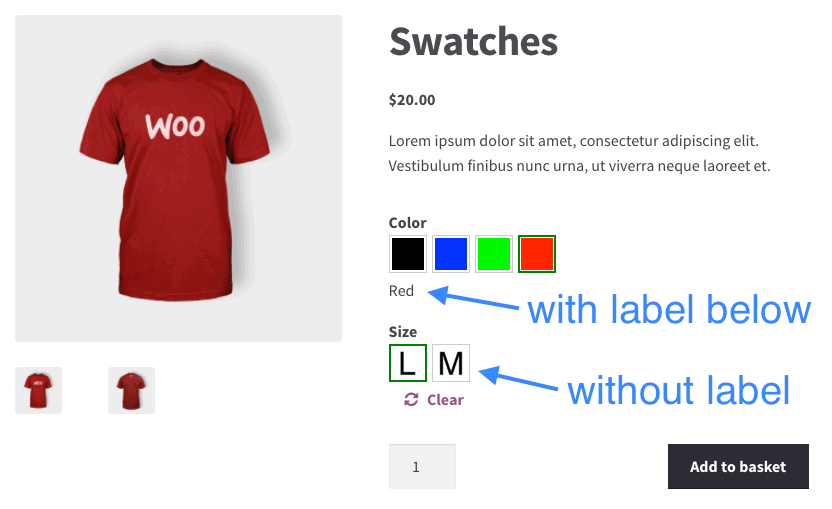 Your selling point for the fashion industry is your images. So for variable products, show color and image swatches instead of dropdowns with this easy-to-use plugin.
Get Variation Swatched and Photos
Size Chart
This extension enables you to create and attach multiple size guides to specific products and categories.
Easily add multiple size charts to relevant products, categories, and countries.
Choose between creating a size chart table or uploading a size chart image.
Display the size chart in the product tab or as a popup using a button.
Place the size chart button after the price, description, add to cart, or product meta.
Frequently Bought Together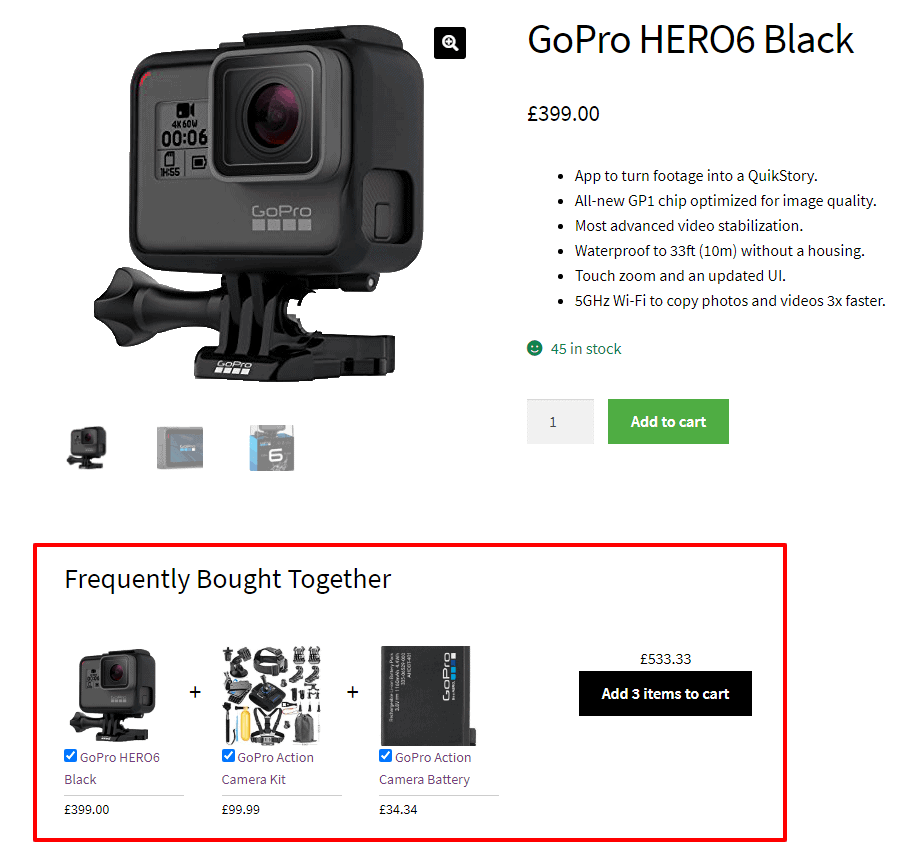 When someone buys lipstick, you can recommend another shade of lipstick or a bundle of lipstick.
The Frequently Bought Together plugin allows you to recommend a maximum of three products and customers can select which one they want.
The plugin also auto-picks related products based on your previous orders.
Get Frequently Bought Together
Update Variations in Cart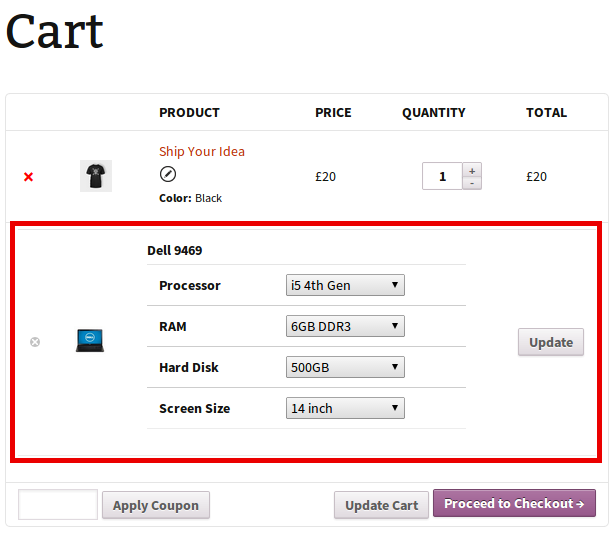 In the fashion industry, we are spoilt by choices. And it's a natural tendency to change items frequently, most probably the color.
With the Update Variations in Cart plugin, users can conveniently modify product variations directly from their shopping cart. The users do not need to browse through multiple pages. Quick and easy.
Hospitality – Travel and Tourism, Hotels,
The hospitality industry's success depends on word of mouth, services and perks offered to the customers.
WooCommerce Bookings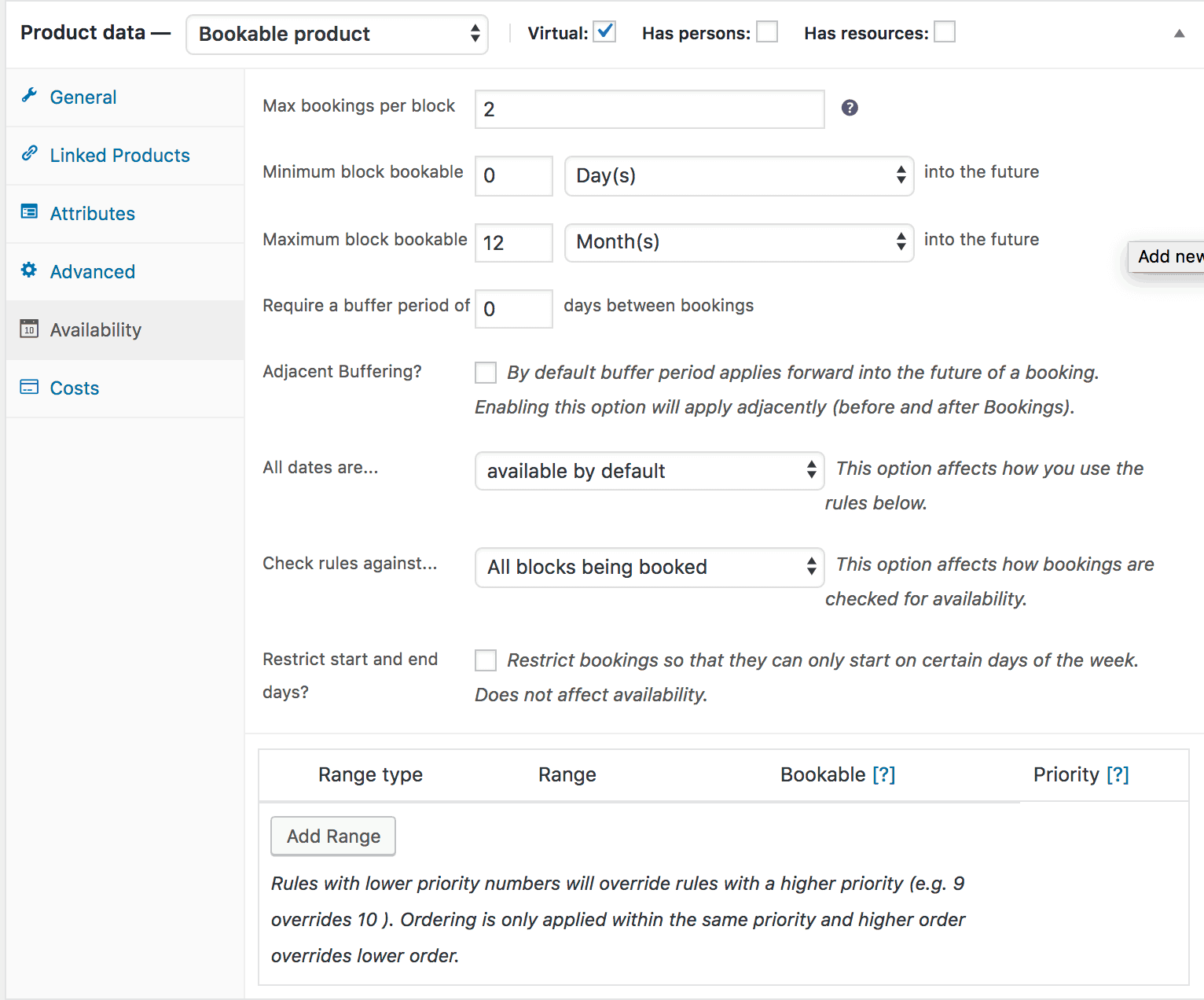 Create bookable products and provide options to make bookings or reservations easier for the users.
Set the minimum and maximum number of participants who can book.
Provide discounts on earlier bookings and group bookings.
Set higher prices on weekends.
Send reminders, offer free cancellations.
Auto-sync bookings with Google Calendar.
Manually add customers from the calendar for phone bookings.
WooCommerce Memberships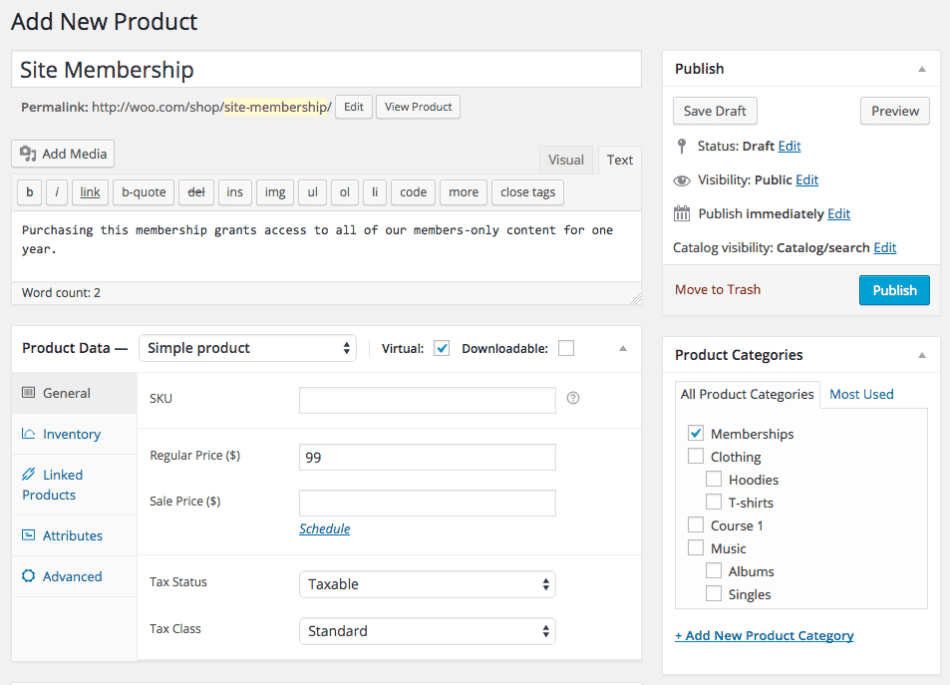 This plugin is useful for hotels and resorts that want to grant special privileges to their members or offer some products that are exclusive to them.
Allow all people to view some products but keep the purchase to members only.
Provide members with discounts on all or specific products.
Import members through CSV files to add new memberships, create new users, or update existing members in bulk.
Manually assign memberships for exclusive members-only areas.
Automatically show perks to the members so they can switch to higher membership plans.
Set up free trials for the membership via a subscription.
Allow members to pause/upgrade/downgrade/switch/suspend their memberships.
Product Reviews Pro
The more social proof you have, the more people will come to you. The WooCommerce Product Reviews Pro plugin allows you to add Amazon-style reviews and filtering on your site. Top features:
Enable review qualifiers to prompt customers for specific feedback and product information.
Allow customers to attach photos and videos to their reviews.
Prevent duplicate reviews by allowing customers to update their existing reviews for a product.
Optionally enable additional discussion contributions such as questions, standalone photos, standalone videos (without ratings), and comments on these contributions.
Implement upvoting and downvoting systems to highlight helpful reviews or contributions.
Users can flag reviews for moderation, alerting shop employees to take necessary action.
Customers can filter reviews by star rating – show all 5-star reviews.
Doctors, Dentists, and Healthcare
Here also, you need a bookings plugin that helps users take prior appointments and book the relevant time slots.
Booking & Appointment
This is a popular plugin with tons of features. Transform any product into a bookable product, seamlessly linking bookings with other WooCommerce product types, including simple, variable, grouped, bundles, and composite products.
Top features:
Set customized pricing for weekdays, specific time slots, or special dates.
Automatic export of bookings to Google Calendar and importing of bookings to the website from multiple iCal feed URLs.
Allow customers to book faster by searching for available dates and times using a powerful search widget.
Change booking dates and times on the cart and checkout page.
Real-time availability checking and updation.
Set varying prices based on the number of days to book.
Ability to approve or deny bookings based on availability
The time slots will be automatically converted to the customer's local time, making it easier and friendlier to offer services to customers in different time zones.
Music – Songs, Albums
Since these products are digital, we have two plugins here.
Serial Key & License Manager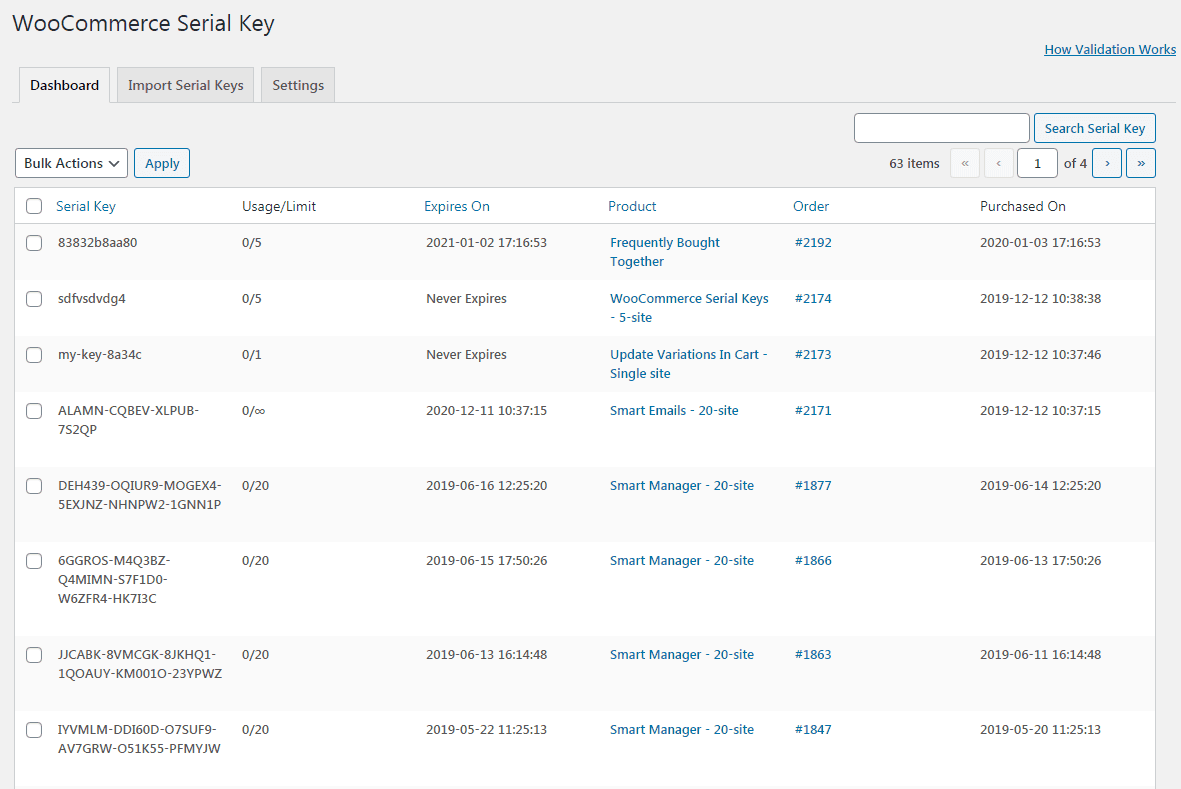 This plugin will help you prevent unauthorized usage of your songs and albums.
With each purchased song or album, there'll be a unique serial key. You can set the expiry date, download limits and number of times the key can be used.
The plugin provides a dedicated dashboard to track every license key status, bulk delete keys, and manage keys using search filters.
Get Serial Key & License Manager
Express Checkout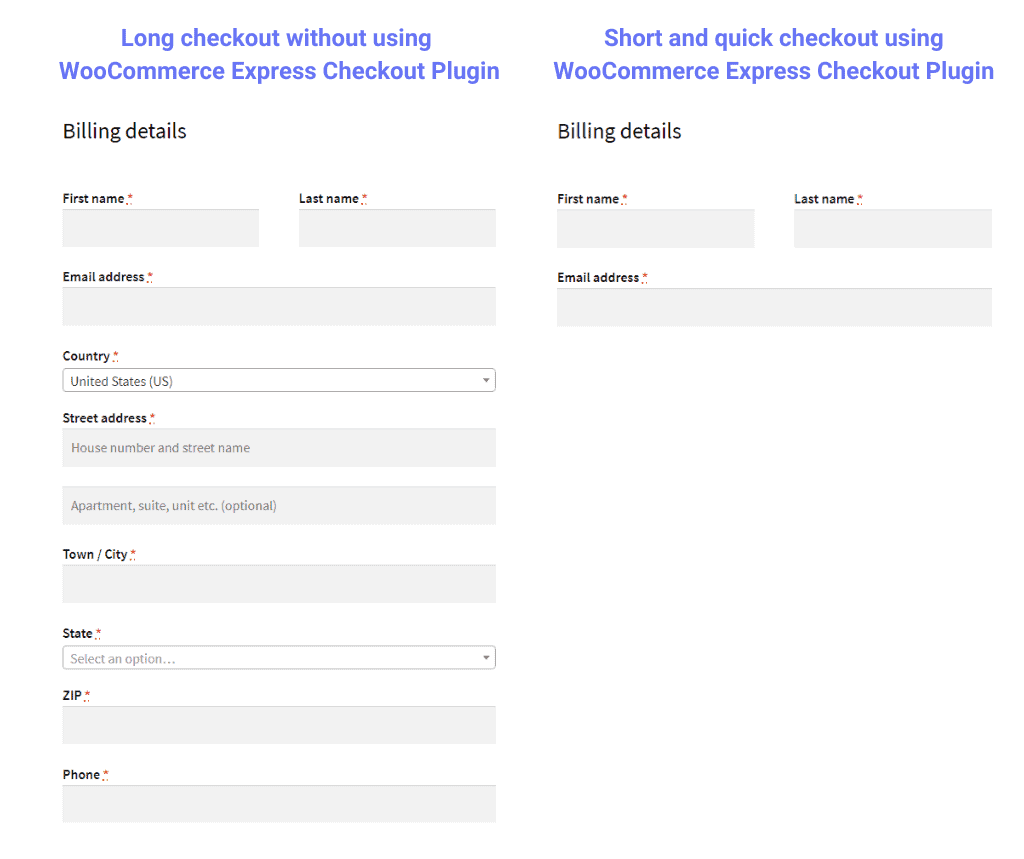 For digital downloads like e-books, themes, plugins and services, you don't need shipping details. So this plugin eliminates billing/shipping details for virtual and downloadable products and helps customers make a quick checkout.
Tickets, Events, Concerts
Here also, we have two plugins.
The Events Calendar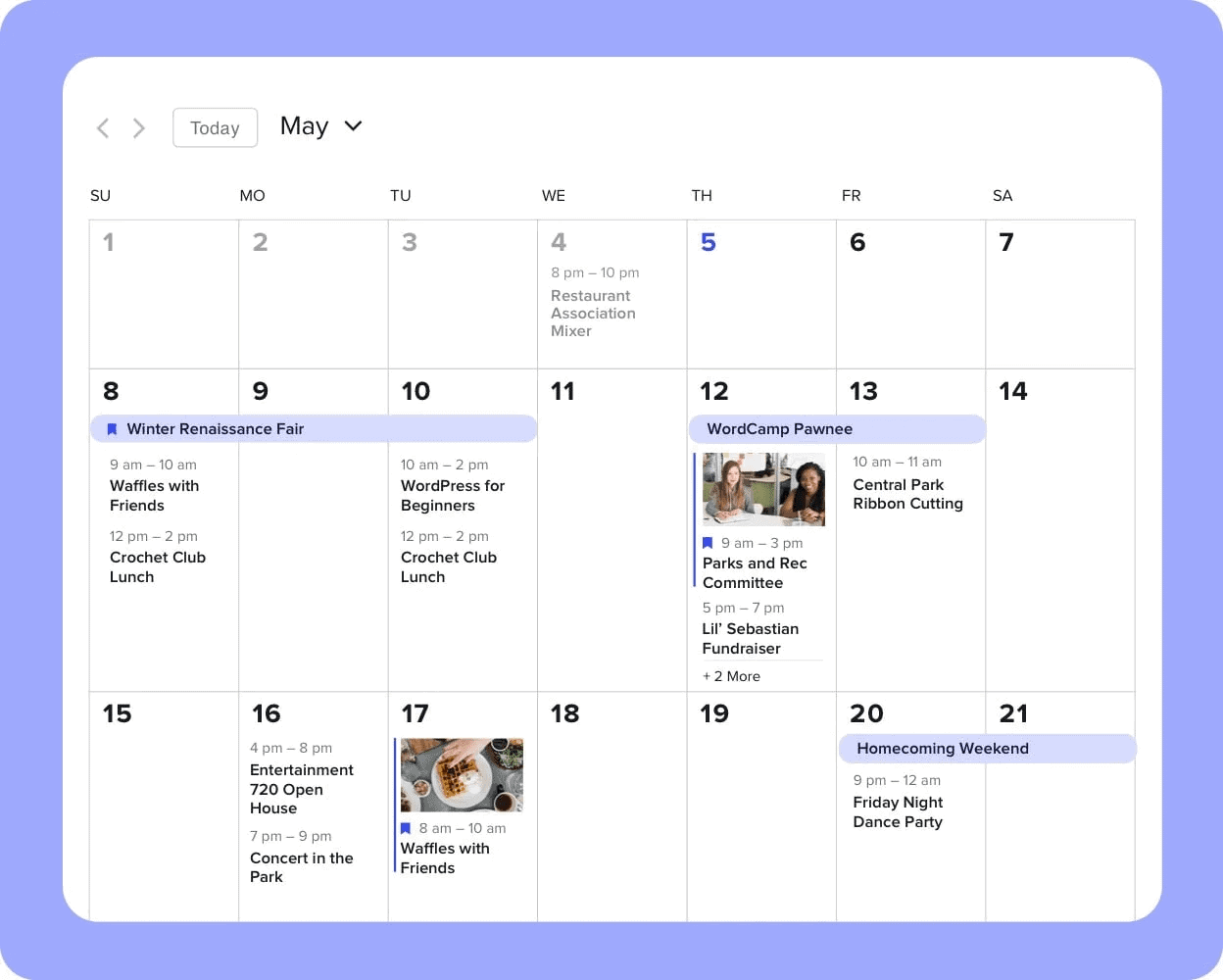 This is the most popular WordPress plugin to set up events. To use it for WooCommerce, you also need to have their Event Tickets, and Event Tickets Plus plugins.
Top features:
Manage both virtual and in-person events in a unified calendar.
Stay organized and share important dates by utilizing event categories and tags.
Import events from other calendars using the plugin's CSV importer, while enabling users to subscribe to event updates through iCalendar or Google Calendar.
Highlight specific events to boost engagement and maximize attendance.
Select from flexible calendar views to showcase events by day, month, or in a list format.
Display events in diverse formats such as photo grid, map, weekly, summary, along with standard views.
WooCommerce Box Office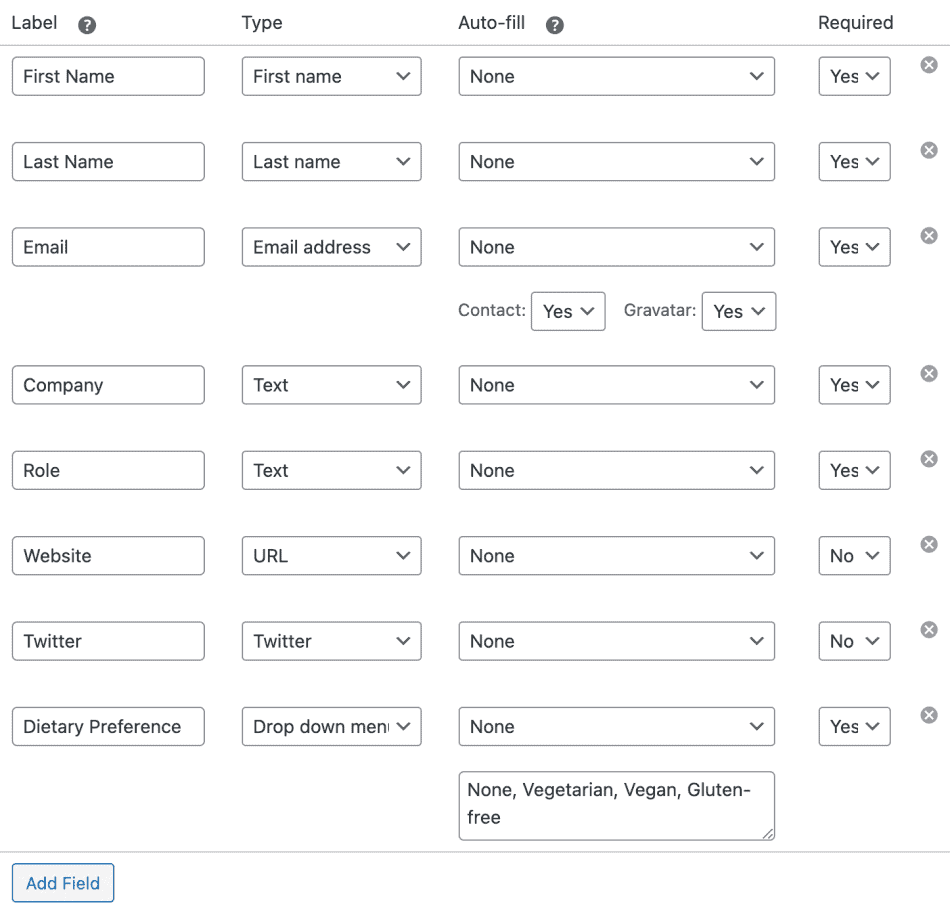 With this plugin, you can create an 'event' product and sell it directly in your store, keeping your customers onsite. Major features include:
Add custom fields to signup forms to learn more about attendees and personalize their experience.
Tailor email communications following ticket purchases and send bulk emails to attendees.
Effortlessly generate CSV exports of ticket holders based on ticket types.
Set individual ticket limits to prevent overselling for specific events or ticket types.
Create unlimited ticket types with unique pricing, benefits, private content, and independent stock management.
Grant attendees access to downloadable content post-event.
Send coupon codes to event partners and sponsors to boost ticket sales.
Rentals
Want to offer properties, vehicles, and wedding clothes on rent? This plugin will suffice all your needs.
Rental Products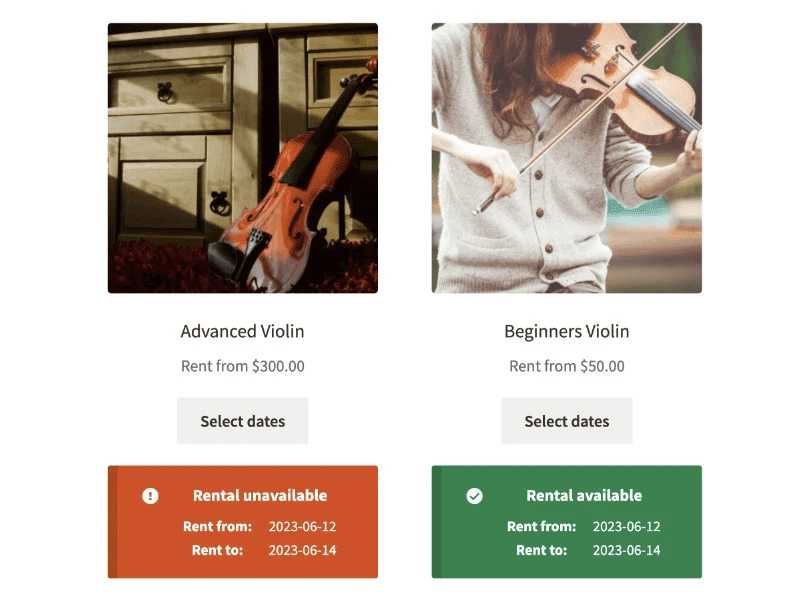 Convert existing products to 'rental or purchase' or 'rental only' products.
Offer rentals with options for shipping or in-person pickup/return..
Add in-person pickup/return times and fees.
Flexible rental product options including pricing, availability, deposits, calendar, information, and add-ons.
Customers can conveniently select rental dates through the rental form calendar on product pages.
Create rental orders, change rentals and mark rentals as returned.
Display rental availability using the availability checker block/shortcode in categories, search results, and more.
Rentals dashboard with calendar, inventory, tools and more.
Utilize the rental calendar to view past, current, future, returned, and outstanding rentals, with multiple views, filters, search, and feed capabilities.
100000 SKU, 50000 SKU, Large Inventory
The biggest problem here is searching, managing and editing products and orders. And it takes days and weeks to do it.
But with Smart Manager, managing such a huge portfolio will require only minutes of work.
Smart Manager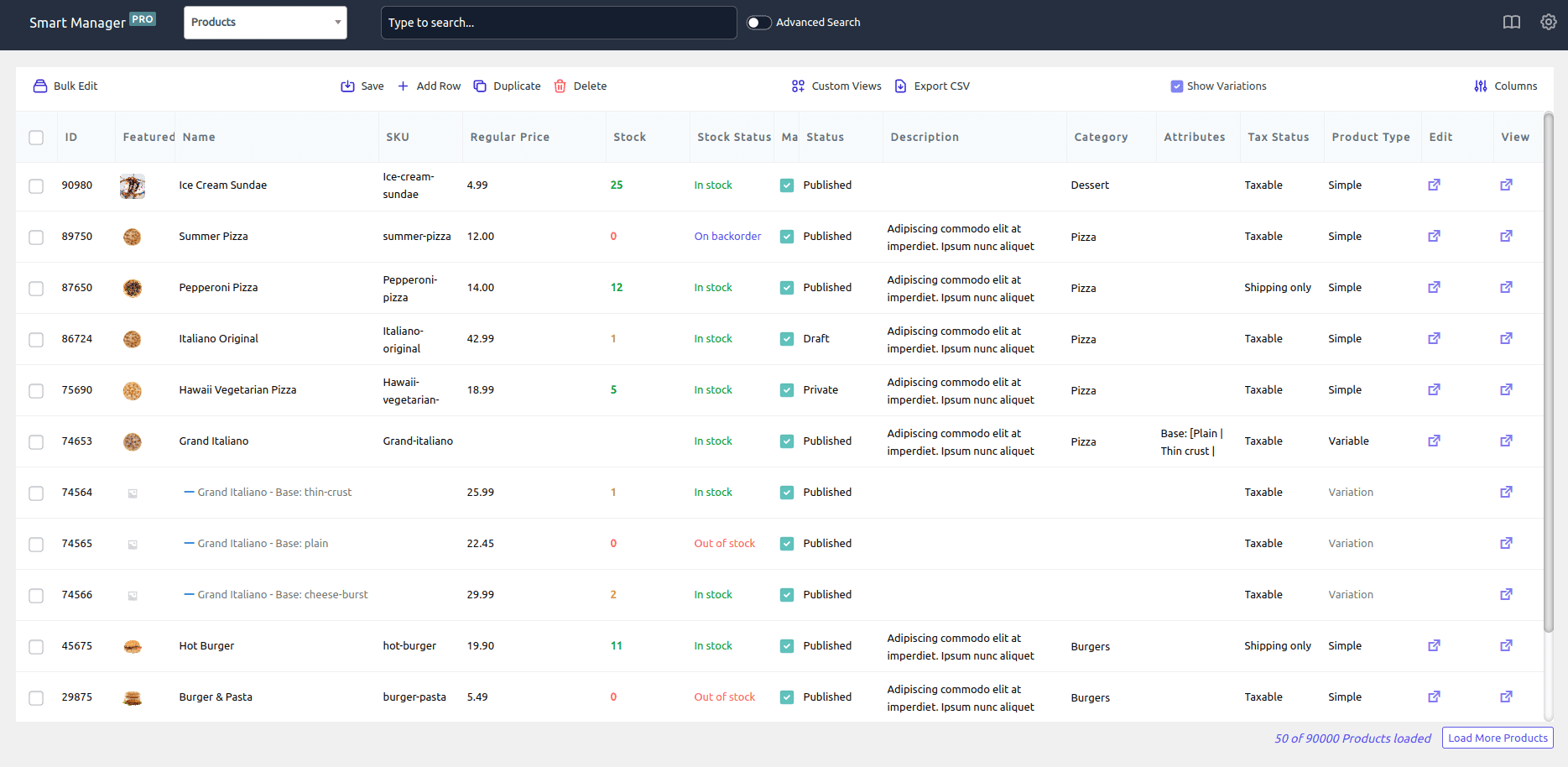 With Smart Manager, you can view, manage and edit thousands of products from an Excel-like spreadsheet. The biggest benefit you'll get is ample time savings and productivity boost due to it Bulk Edit feature.
Update prices, stock quantity, and other product fields in bulk across your store.
Update order statuses in bulk.
Make edits based on advanced search filters.
Delete all products or delete them based on filters.
Duplicate products and create variations within minutes.
Export data to CSV.
Also manage and bulk edit any WordPress post type – coupons, users, blog posts, subscriptions, bookings, memberships, etc.
Pets
People may cut expenses for their own, but for their pets, they won't compromise.
WooCommerce Instagram
Instagram can be an extremely powerful platform to show your products to these users.
Upload your catalog to Instagram and create interactive shoppable posts and stories, directing your audience to your product pages for seamless shopping experiences.
Points and Rewards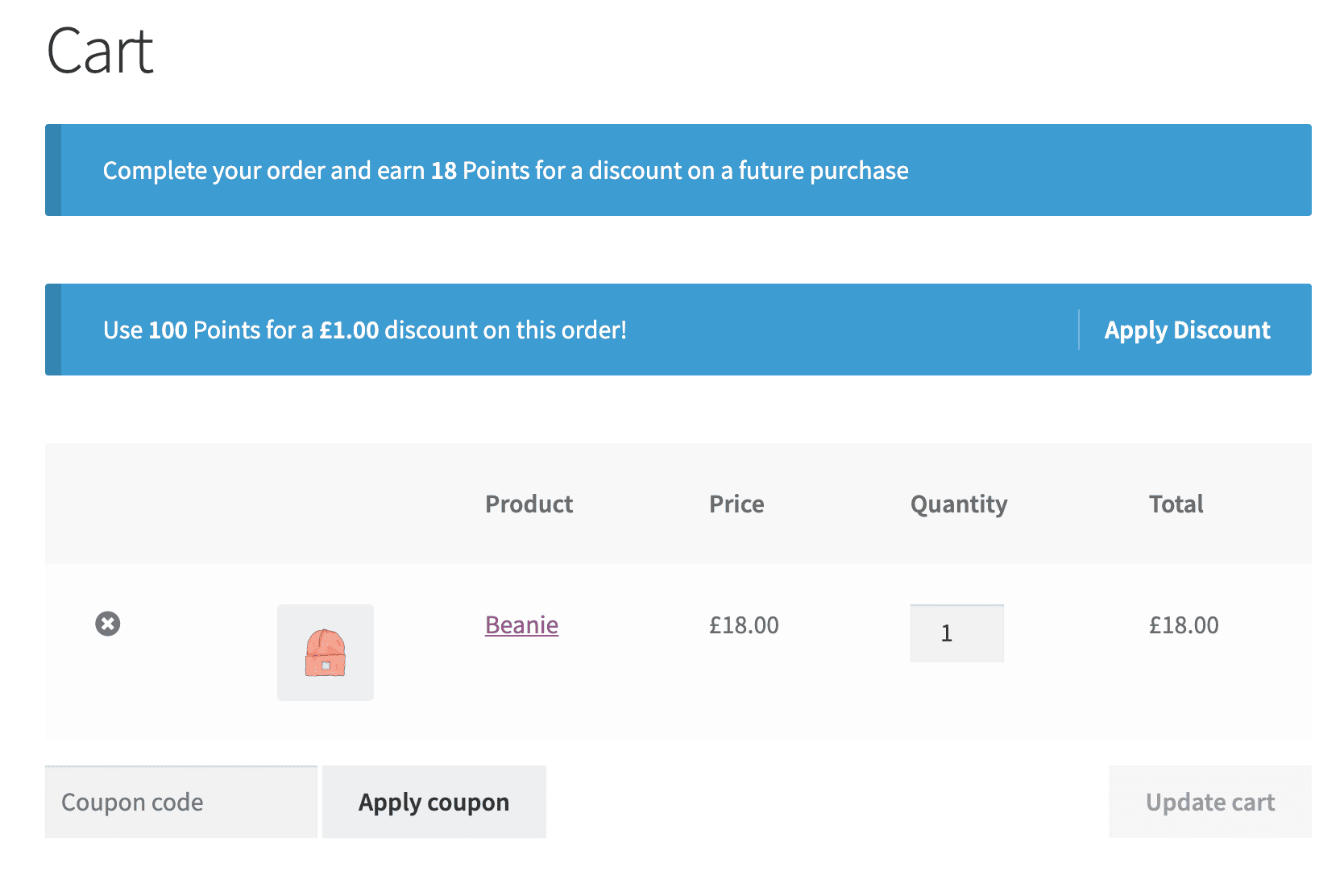 Pet owners are very savvy about quality, so once they buy from you and are satisfied, they will keep buying from you only.
So to encourage repeat purchases, reward customers with the Points and Rewards plugin.
Enable customers to redeem points for discounts based on a specified conversion rate, such as 100 points equaling a $1 discount.
Set maximum discount limits at the cart, product category, or product level to manage available discounts.
Reward customers with points for various actions, including signing up or writing product reviews.
Define the number of points earned for purchases and their corresponding value for discounts.
Control the maximum discount achievable through points at the cart, category, or product level.
Allow points earned to be applied to all previous orders, enabling customers to start redeeming points for discounts right away.
Real estate
Your real estate sales depend on how well your listings are shown, and how well and timely you communicate with your users.
Marketing Automation by Icegram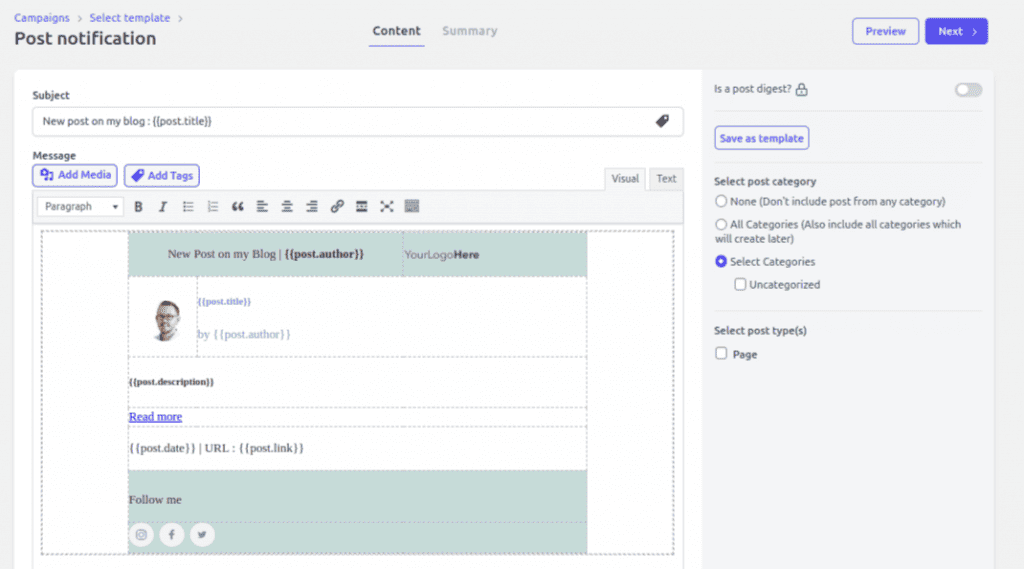 This plugin packs powerful tools to better engage with your property buyers and convert them.
Send welcome emails and set up follow-up sequences on automation.
Send newsletter broadcasts.
Maintain property-specific audience lists.
High-converting email design templates.
Educate customers about your properties with drip sequences.
Unlimited campaigns, unlimited contacts, unlimited lists, unlimited forms.
Electronics and Automotive
It's always confusing to select between similar products. So a comparison product can help enhance conversions.
WooCommerce Products Compare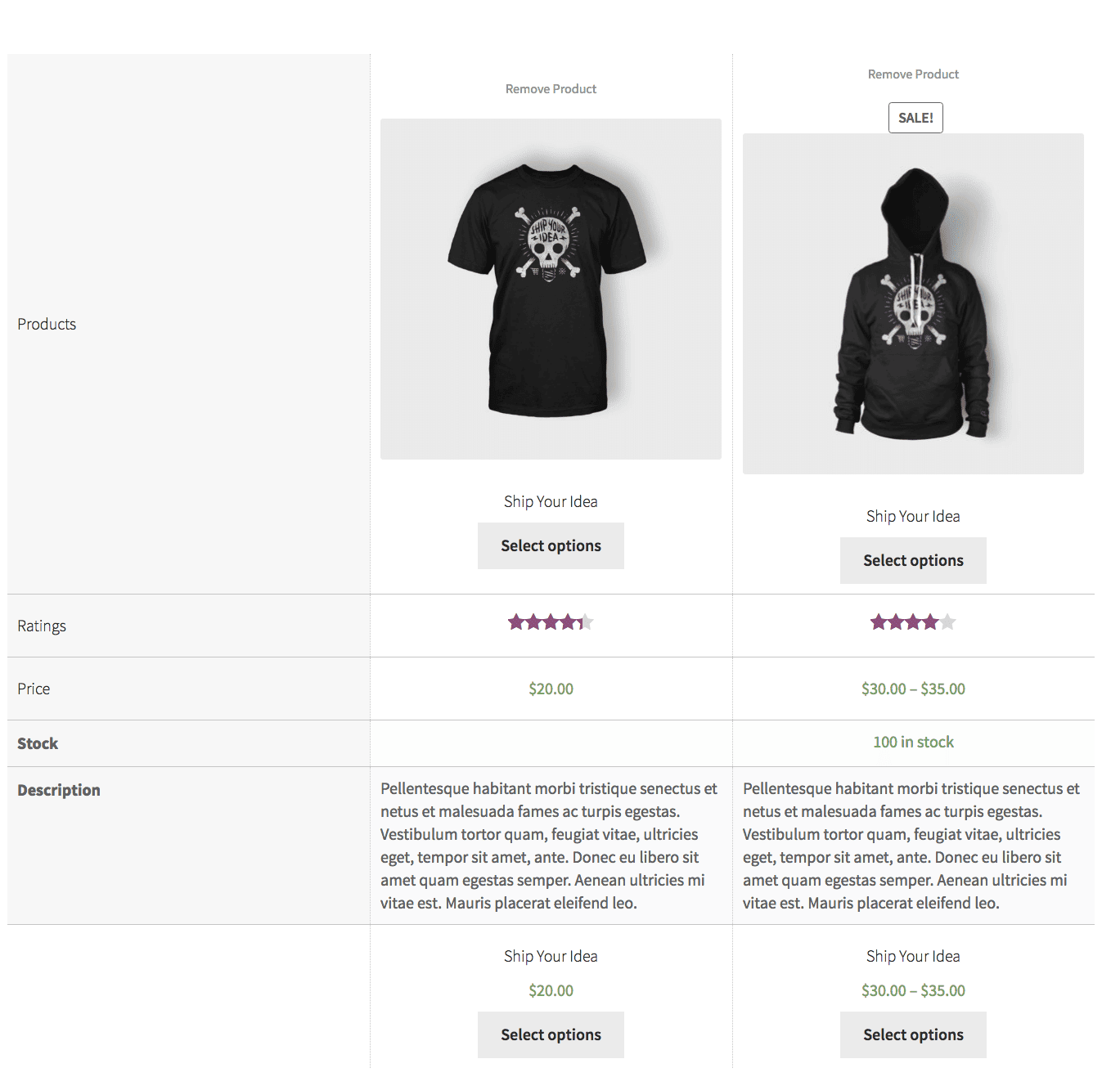 Enable customers to compare products directly on category pages, allowing them to select the options they are considering and view essential details side-by-side.
Customers can access a comprehensive chart displaying prices, ratings, stock levels, and descriptions for easy comparison. The option to compare products can be included on any page throughout your store.
Products previously viewed by customers will be retained, ensuring they can easily add more options as they continue exploring your store.
Florist, Bakers, Pizza chains
Plugins that help offer delivery time slots and customization options make it to our list.
Order Delivery Date Pro
This plugin lets you create different delivery schedules, set charges for Weekdays and special dates, manage local pickup dates, and notify customers once the order is ready.
You can sync all order details with your Google Calendar in real-time to monitor the deliveries.
You can also select multiple shipping methods and set the time, date and charges for each.
Composite Products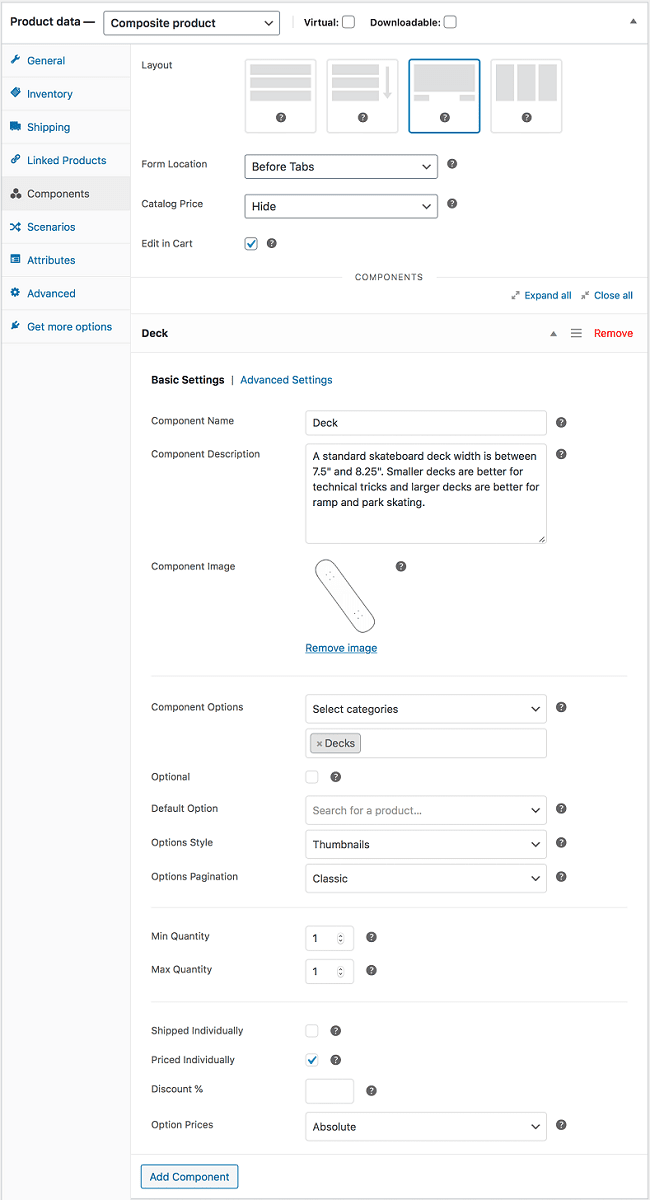 Allow customers to build their own pizza with different toppings or create bouquets with different flowers. Or customize the cake as per the occasion with the help of Composite Products plugin.
Select an options view that supports pagination, sorting, and filtering functionalities, assisting customers in locating precisely what they are searching for.
Courses, coaches, dance, swim lessons
You may be knowing the plugins but let us also recommend them.
LifterLMS
The plugin has everything you need to create, launch, and scale courses.
Create captivating online courses, quizzes and more from one screen using a drag and drop course builder.
Sell memberships without the need for additional e-commerce or membership plugins.
Accept unlimited payments and enrollments instantly.
Keep your learners engaged and focused with gamification, assignments, quizzes, coaching, online communities, and other interactive features.
Customizable reporting to better understand learners.
Maintain full control over training assets with robust security features, including individual user accounts, personalized student dashboards, course access rules, drip content, prerequisites, start dates, and launch windows.
Determine visibility, availability, and pricing as per your requirements.
LearnDash
Another powerful learning management system for WordPress. You can create professional, engaging courses using drag and drop.
Manage course content by approving submissions, leaving comments, awarding points, and incorporating gamification elements.
Organize students into groups and sub-groups for team teaching.
Enable learners to test out of courses with challenge exams..
Provide learners with a convenient overview of courses, quiz scores, and earned points.
Control course progression by drip-feeding lessons or offering linear and open learning paths.
Deposits for WooCommerce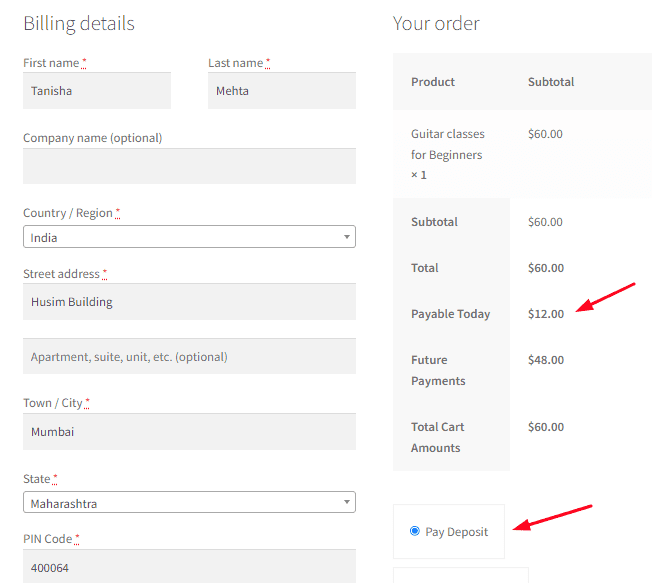 This plugin adds an extra deposit option on your checkout page along with your existing payment options and lets you receive payments upfront in percentage or flat amount set by you.
Paying the amount in part reduces the financial burden on your customer and helps you increase revenue.
Health and Fitness
For health and fitness, it is advisable to put a cap on selling your limited products.
Sold Individually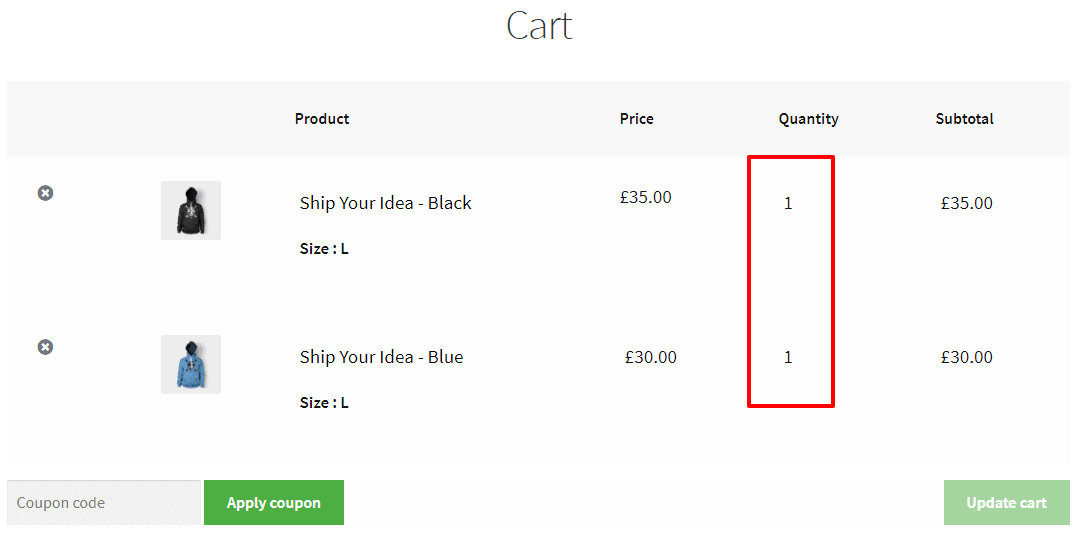 When you sell some special fitness plans or products, allow only one quantity of that product in an order with Sold Individually plugin.
Doing so will help your product reach more unique customers and avoid going out of stock more frequently.
WooCommerce Renewals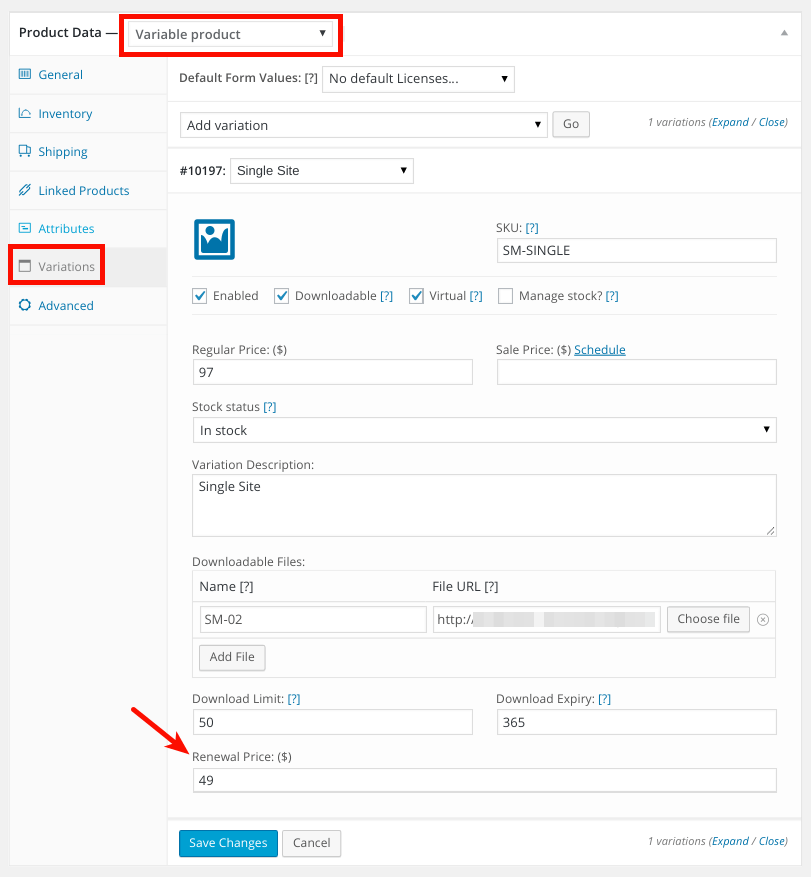 Users may need to switch to better diet plans or upgrade/ downgrade to the plan based on their current plan benefits.
So instead of automatic renewals, WooCommerce Renewals plugin allows your customer to manually renew their subscription. You can offer them better discounts on the plans they wish to renew.
Jewelry and Imitation
How about trying a necklace or earrings on your body during online shopping? Won't it boost conversions and reduce returns? There's a plugin for it.
JewelFit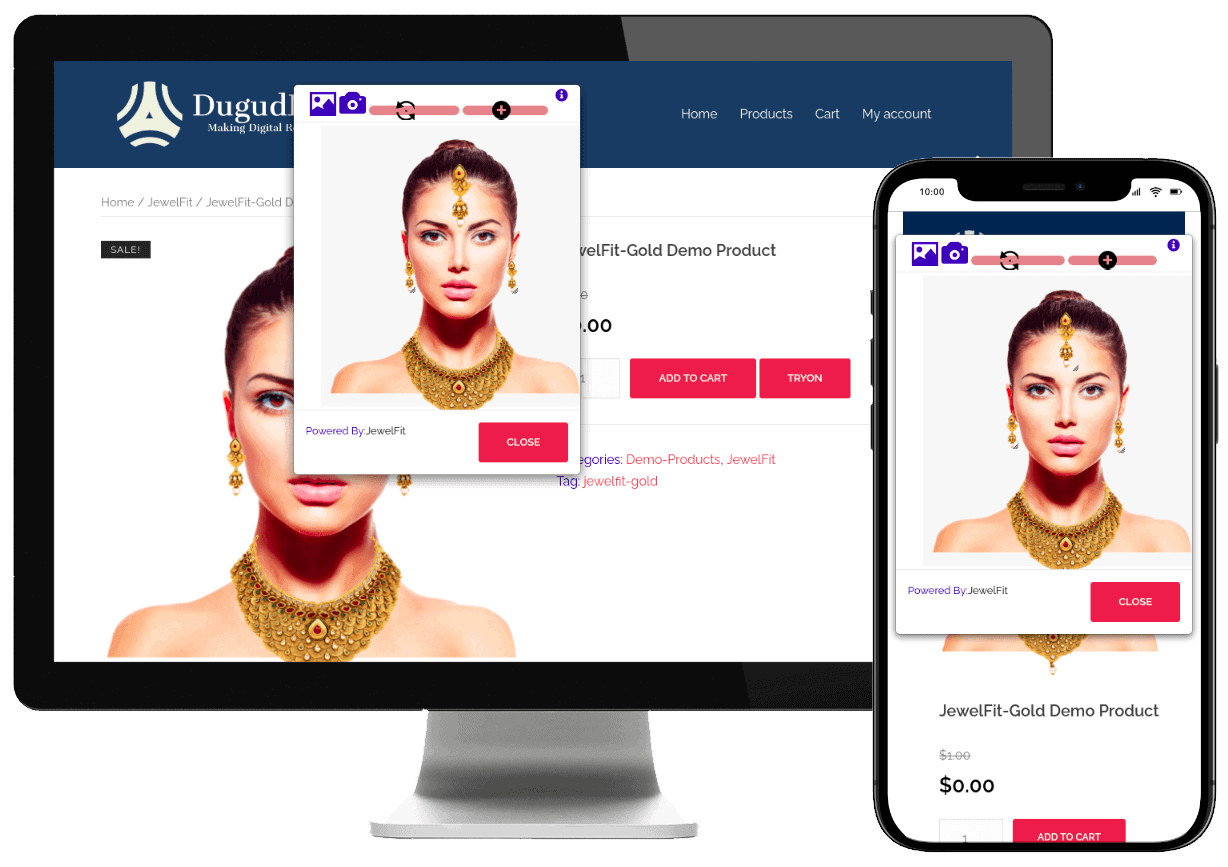 This plugin allows customers to virtually try jewelry products on them before buying them.
Works smoothly on any size devices – desktops, laptops, mobiles phones.
Popup that allows trying multiple products at the same time.
Customers will be able to save, download and share their try-on looks.
Customers can use their webcam live to try on or upload pre-captured face images to try eye-wears.
Finance and Insurance
The Product Add-ons plugin works for almost all industries, but we feel it's more beneficial to the insurance sector as you can offer multiple add-ons to users over their base plan.
Product Add-ons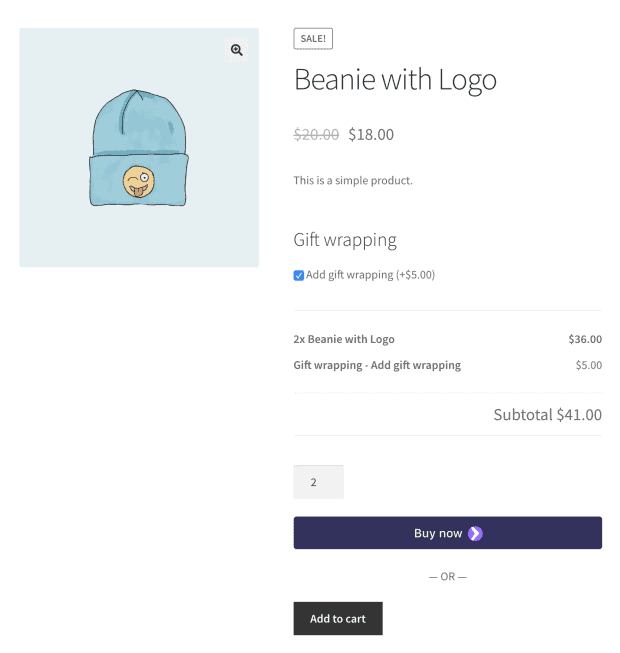 Offer buyers the option to choose from images, drop-downs, radio buttons.
Add custom price fields to your products.
Add optional top-up items or services as checkboxes.
Provide customers with short or long text input fields to add notes or specific instructions.
Allow file attachments for additional information without cluttering the product page.
Insert proper information about each of the extra input or display fields.
Restaurants, Bars and Cafes
With the COVID-19 pandemic shifting lifestyle to online shopping, ordering food from our favorite joints has now become easier.
Orderable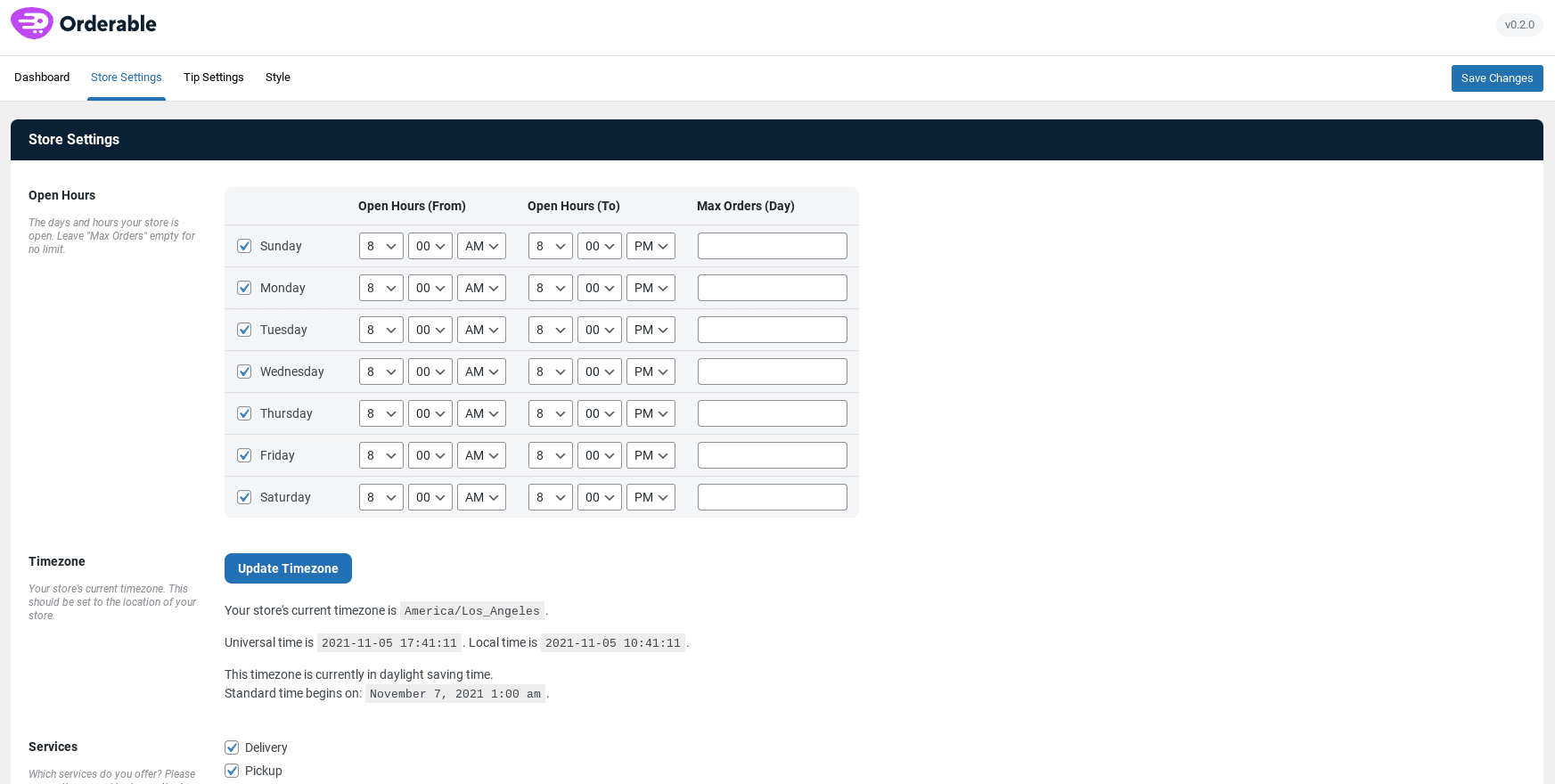 Orderable plugin that allows restaurants and stores dealing with the food business and delivery items to create a digital restaurant menu for customers to order from.
Accept pickup or delivery orders for a wide range of items, including food, goods, products, or services, directly from your business location.
A modern and app-like menu/food ordering design
Product add-ons (sides, toppings, dietary choices, etc).
Customizable time slots
An improved checkout
Tipping
Easy order management
Restaurant for WooCommerce
Another plugin in our list that helps customize your menu and ordering system's options to give your customers an experience unlike any other.
Converts your shop into a food menu with just a few steps. No need to add categories and products every time you create a new menu.
Set minimum order total restrictions on checkout.
Enable customers to instantly book their orders through the Fast Cart option, eliminating the need for redirection to the cart or checkout page.
Set maximum order limits for each time slot to manage capacity.
Customers can tip at checkout.
Add Takeaway and Dine-in options to your menu.
Create multiple menus and display them using unique shortcodes.
Get Restaurant for WooCommerce
FMCG
The fast-moving consumer goods definitely need plugins like Offermative to show different offers. But it should also have these three plugins.
Saved Addresses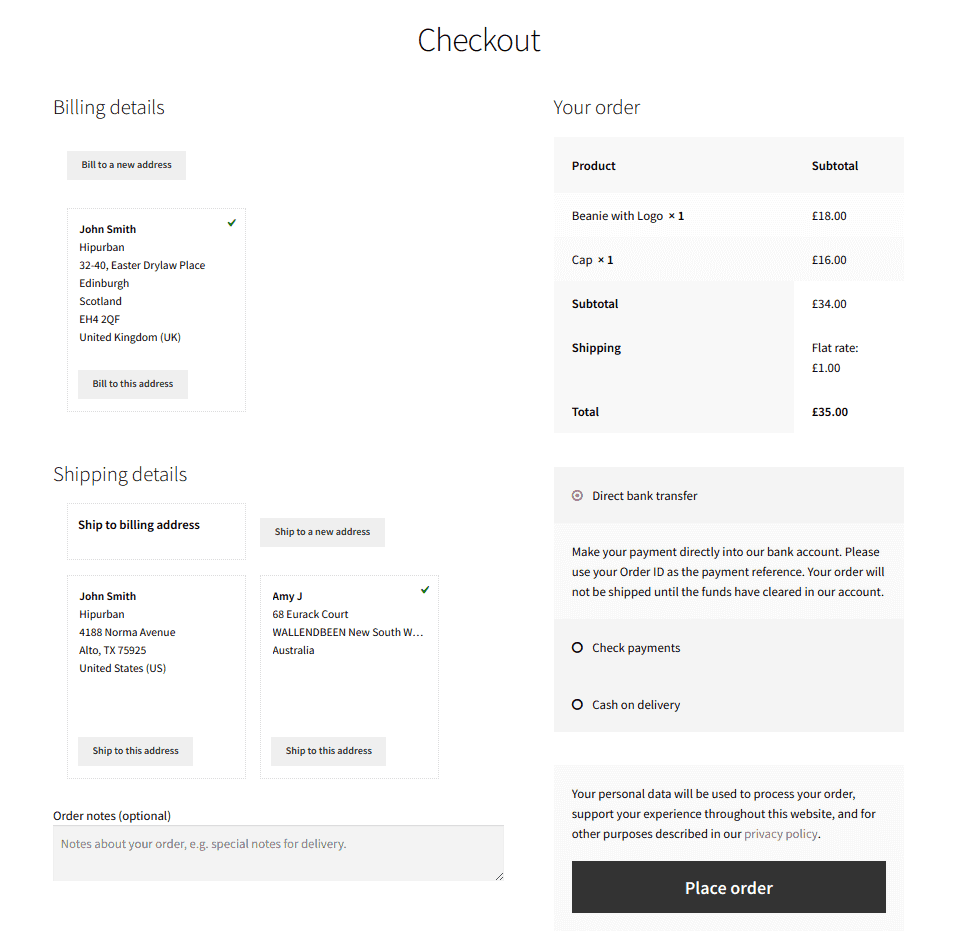 People shop from anywhere for their grocery items and also for their near and dear ones, that too frequently.
So, Saved Addresses is a perfect fit here as it allows users to save and pick from multiple addresses – shipping and billing during checkout.
This eliminates the need of entering addresses all the time users place an order. Customers can save unlimited addresses and manage them – modify or delete them from a special section (like an address book) under 'My Account'.
CheckoutWC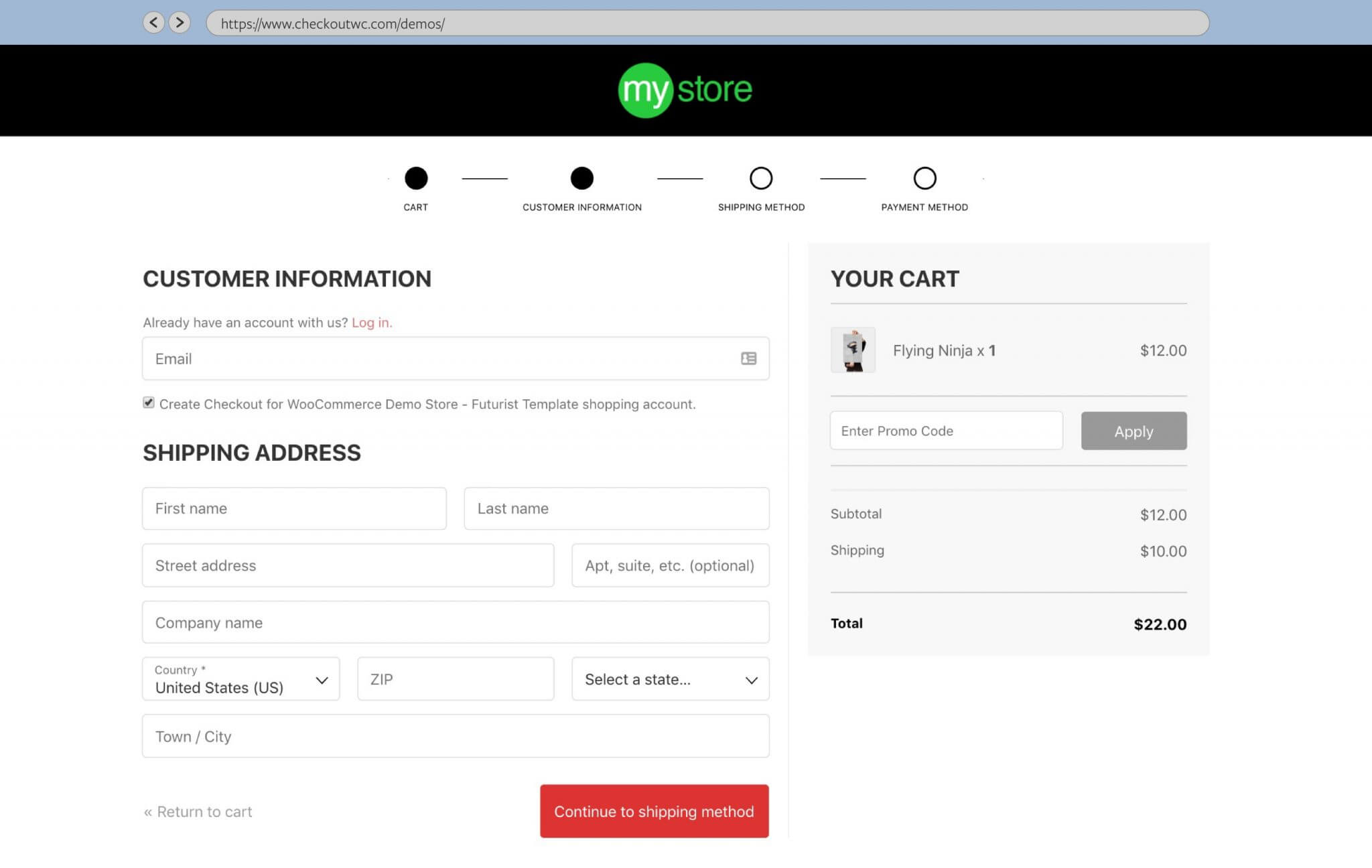 Grocery items involve too much back and forth and check before the final payment. So CheckoutWC is the best and top-rated plugin for multi-step checkout.
Works with all WordPress themes out of the box.
No configuration or coding knowledge is required.
Enable your customers to create an account without the need for any additional information.
Card Editing feature allows your customers to edit their cart right from checkout.
Uses Google Maps to autocomplete the address fields.
Support most gateways, shipping providers, and add-ons
Min/Max Quantities
Use this plugin to set minimum and maximum quantities a user can purchase in an order. This is helpful to provide quantity-based discounts and also prevents going out-of-stock for specific products.
Winding up
Phew…that's quite a short list, right? Haha!
We'll update the article when we come across some more popular plugins.
I hope you found this article valuable. Any industry missed out? Share your thoughts in the comments section below.