WordPress is slowly moving towards a more block-oriented editor. The aim of this transition is to offer better controls over template markup and layout.
Introduced in WordPress 5.0, the Gutenberg editor is a fully block-based editor where every piece of content can be dragged and dropped from inside of the editor panel as a block.
This means that now not just paragraphs, images, and lists but also forms, buttons, tables and more can be dragged around to change their layout.
There are some dedicated Gutenberg plugins for WordPress that offer custom content blocks.
We've curated the list to just six Gutenberg block plugins to avoid confusion between so many plugins. These plugins will give you more control over your site's layout and content organization.
What is a WordPress block editor?
The WordPress block editor is the default content editor that comes with WordPress. It lets you build your posts and pages using blocks. The typical blog post will consist of many paragraphs, some headings and some images.
The block editor will likely feel completely different from the 'WordPress Classic Editor' if you've been creating WordPress sites for many years.
Unlike the classic editor, the block editor lets you add extra elements easily to your posts and pages like a FAQ section or a call to action.
The two types of Gutenberg block plugins for WordPress
There are two major types of Gutenberg blocks plugins in the market:
Single-purpose block plugins
The popular WordPress plugins have been transformed into Gutenberg blocks that serve a single purpose. A single block can be added to posts and pages of each website and each focuses on a different feature.
In general, single-purpose block plugins provide the most comprehensive solution for a specific use case.
Gutenberg block library plugins
Block library plugins combine multiple Gutenberg elements into a single plugin, unlike single-purpose Gutenberg block plugins.
Few useful and time-saving WordPress blocks
The old version of WordPress required you to install plugins to add elements such as buttons, cover images and tables. But in Gutenberg, there are built-in blocks for all types of content elements.
Below you'll find some super useful default Gutenberg blocks you can immediately use.
Media & Text block – this allows you to add images and text simultaneously. The old Classic Editor had difficulty doing this, especially for beginners.
Cover block – add stunning cover images to your posts and pages with this block.
Shortcode block – easily add shortcodes to your WordPress posts and pages. Thus, the block editor is fully compatible with plugins that provide shortcodes.
Button block – add call-to-action buttons to WordPress articles and pages.
Embedded block – easily embed tweets, YouTube videos, and more.
Table block – create basic tables in your WordPress posts and pages. For advanced features like search, sorting and order, you can consider the free TablePress plugin.
Columns block – create blog posts and pages with multi-column layouts.
Best Gutenberg plugins for your WordPress sites
Here are some of the finest Gutenberg blocks plugins. Using these plugins, you can add various blocks to the default WordPress editor, extending its functionality.
Spectra (Ultimate Addons for Gutenberg)
Spectra, previously referred to as Ultimate Addons for Gutenberg is the most popular Gutenberg blocks library plugin that has more than 300,000+ active installs. It is brought to you by the creators of the popular Astra theme.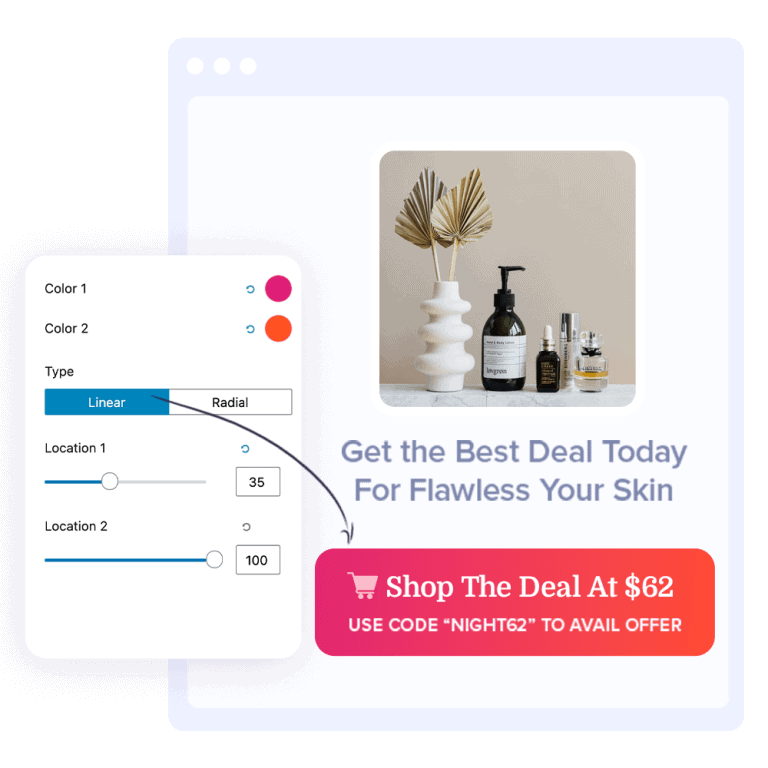 Highlights:
30+ well-designed Gutenberg blocks to build websites of any kind -Info box block, Multi button block, Team block, Price list block, Table of Content block…
Accessible and user-friendly for beginners, marketers, web experts and agencies.
Codeless website control for faster loading websites.
Ready-to-use websites that can simply be imported, modified and used.
Easy copy paste style feature to click on the styling and use it for another block or across the websites.
Over 75 ready-made website templates.
No need for any custom code or third-party plugins.
Get Spectra – WordPress Gutenberg Blocks
Kadence Blocks
Kadence Blocks is another very popular blocks plugin with 200,000+ active installs.
It is a toolkit that makes the WordPress block editor capable of creating beautiful content that's usually only possible through page builder plugins.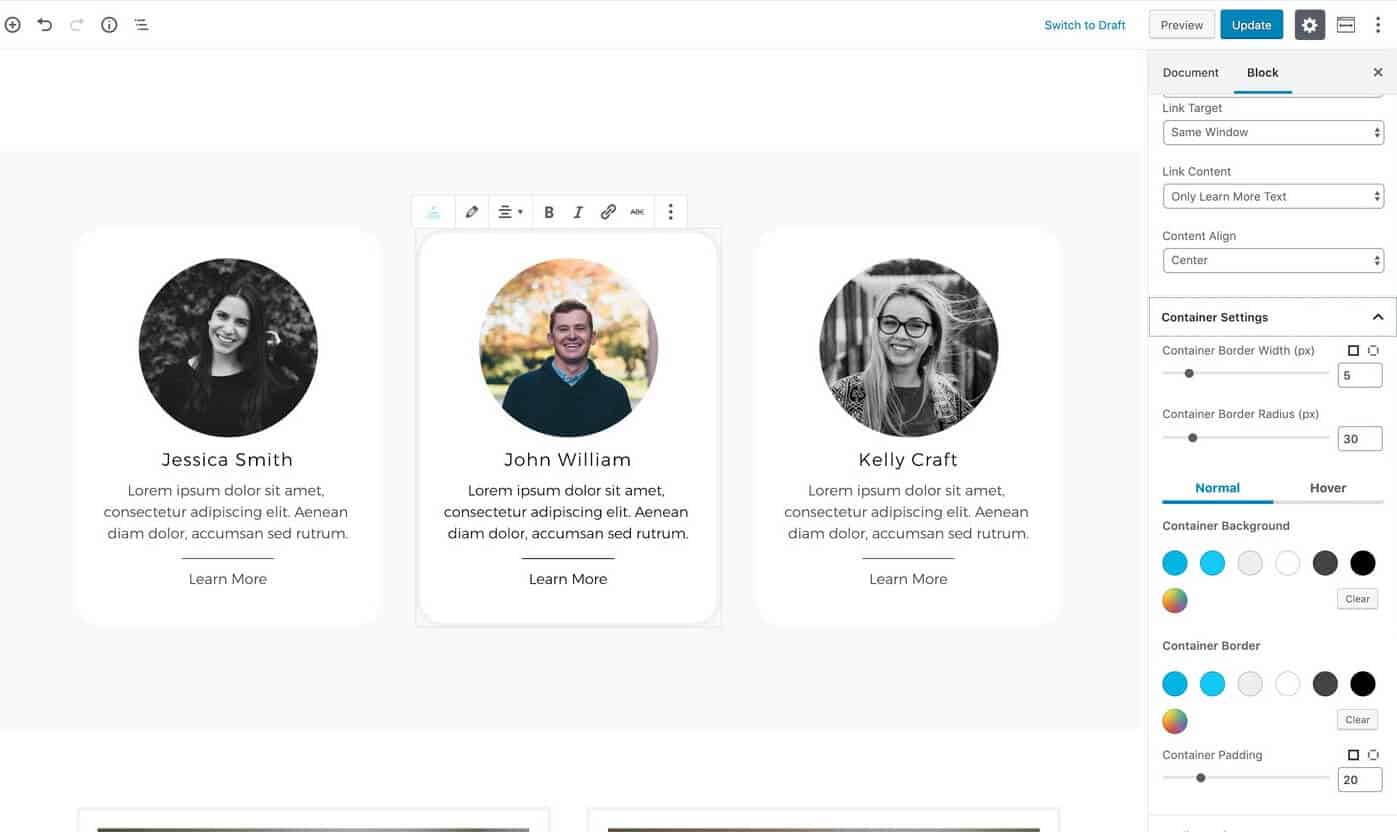 Highlights:
Beautiful custom blocks to create beautiful content – Countdown block, Form block, Advanced Gallery block, Accordion block, Icons block…
In addition to rows blocks, you get blocks for tabs, columns, buttons, headings, etc.
Choose from more than 900 Google fonts to stay in full control of your website typography.
Disable blocks you know you won't need for better organization.
Borders with a parallax effect, overlays, gradients…the design options are entirely in your hands.
Every time you add a block, the default settings will automatically be used once they have been configured.
Precise spacing and designs can be achieved if done with details.
Only loads the necessary CSS or Javascript.
Can edit tablet and mobile settings while previewing through WordPress editor.
Otter Blocks
Otter Blocks plugin by ThemeIsle is also widely used by WordPress users. It has clocked 100,000+ active installs.
The plugin helps you build pages faster by providing lightweight, dynamic building blocks for the WordPress block editor. You can customize and change Otter Blocks' fifty different templates to fit your specific needs.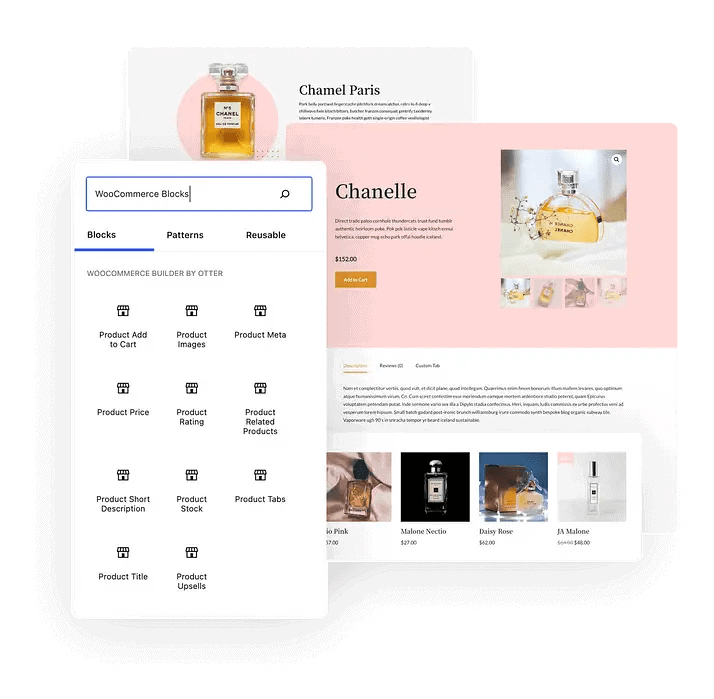 Highlights:
23+ amazing and useful blocks – Section block, Icon block, Advanced heading, Circular Progress, Flip cards, Subscriber forms, Google Maps…
Simple-to-use tool because of its drag and drop capability.
Choose conditions to display blocks – user roles, post type, author, purchase history…
Can specify the default configuration for some of the most often used blocks including the Section Block, Icon Block, Advanced Heading, and more.
Over 50+ animations available to choose from.
Also offers WooCommerce Builder Blocks to build custom single product pages.
Stackable
Stackable – Page Builder Gutenberg Blocks plugin is also widely used. It has clocked more than 60,000 active installations.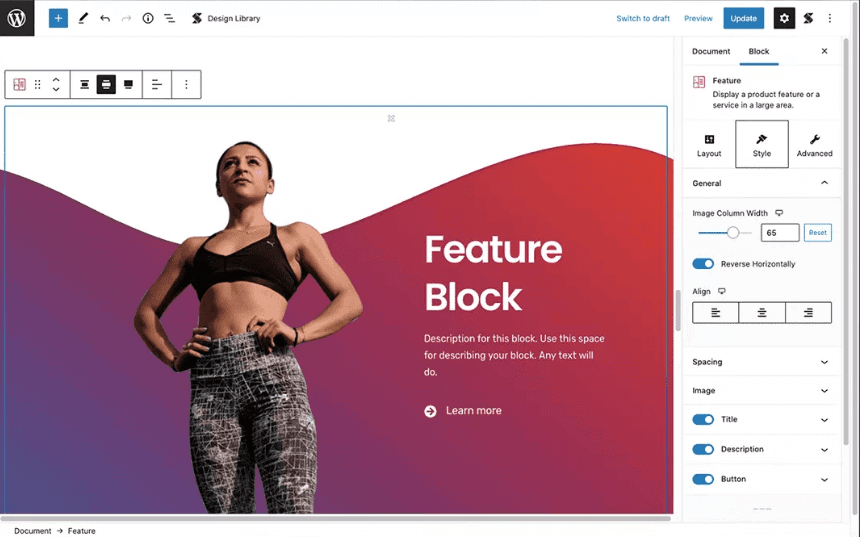 Highlights:
Includes around 36 customizable Gutenberg blocks – Container block, Feature grid block, Video Popup block, Price block, Hero block, Blockquote block…
Design library of UI Kits, block designs and separators
Design options like page builders.
Agency tools: user role manager and CSS customizer.
Global design parameters for a wider choice.
Live responsive editing.
Ultimate Blocks
The Ultimate Blocks plugin is another Gutenberg block collection plugin that adds several extra blocks to the block editor. It is primarily intended for bloggers and marketers. This plugin aims at creating better, more engaging content incredibly easily.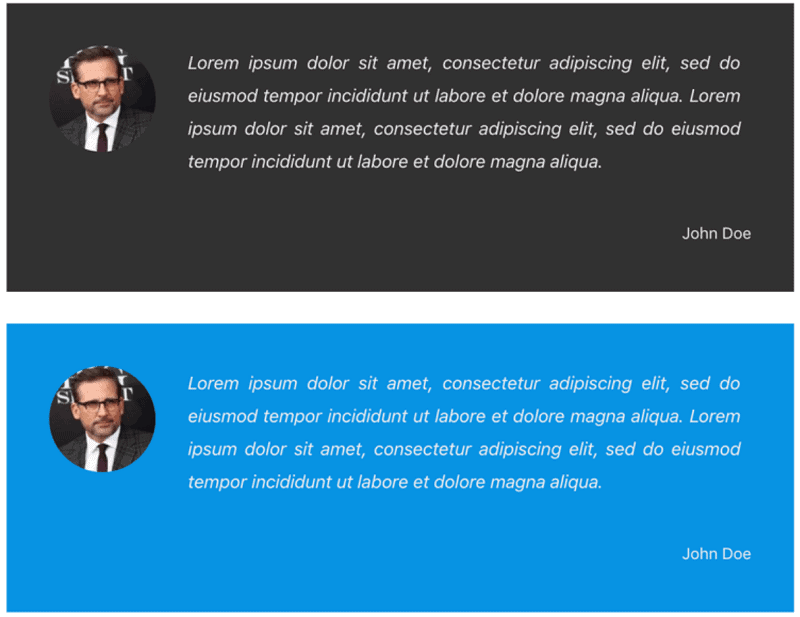 Highlights:
20+ customizable blocks to create engaging and converting content – Review block, Click to Tweet block, Image slider block, Progress bar block…
Enable/disable individual blocks to keep your site lightweight.
Highly optimized for SEO.
WooCommerce Blocks
WooCommerce Blocks has 200,000+ active installations. They are the most flexible and easiest to display your products on posts and pages.
Note – This plugin serves as a space to iterate and explore new blocks and updates to existing blocks for WooCommerce. Use this plugin if you want access to the bleeding edge of available blocks for WooCommerce.
PostX Gutenberg Post Blocks
PostX is a Gutenberg block-based solution for creating complete news magazines and blogging sites. With its helpful blocks and game-changing addons, PostX has more than 20,000 fully satisfied users.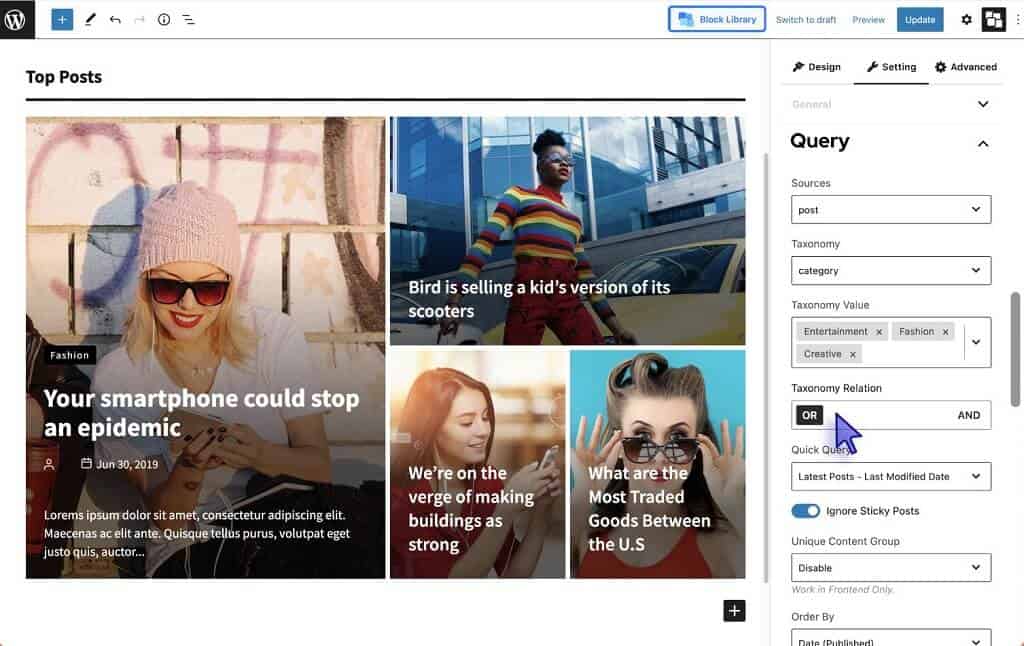 Highlights:
Various starter packs (premade templates) for creating custom home pages within a few clicks.
Advanced query builder for sorting, posts, pages, or both of them in a single post block.
Multiple post grid blocks to display WordPress posts in a grid layout.
Post slider blocks to create featured sliders, post carousel home page slider, and much more.
Builder addon to create custom archive page templates that include category, author, tags, search results, and date pages.
Exclusive and highly customizable News Ticker for showcasing the latest or trending posts.
Complete table of contents solution with design variations.
Elementor integration to add Gutenberg blocks while editing any page with Elementor.
Get PostX Gutenberg Post Blocks
JetEngine
JetEngine is a powerful WordPress plugin that offers a complete toolset to work with any dynamic content. It is Gutenberg-friendly so that you can build dynamic listings in the block editor.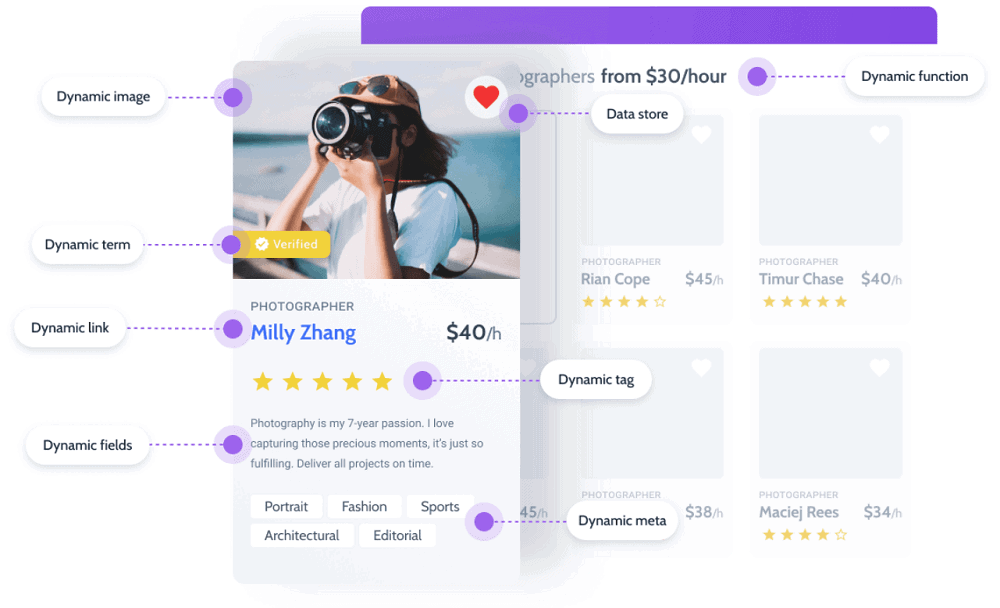 Highlights:
Creating custom post types and taxonomies.
Creating different custom fields (19 different types of custom fields, including repeater, are available).
Making Meta boxes – groups of custom fields that can be assigned to different post types and with their own visibility conditions.
Relations – to establish different types of relationships between post types and fields.
Query builder – a backend query builder with many options to get exactly what you need.
Glossaries – metadata sets are to be used as sources of options for filters, forms, and custom post types.
Compatible with WooCommerce, ACF and other plugins.
Conclusion
So there you have it. A few of the valuable WordPress Gutenberg plugins to extend the functionality of your site's content.
There are obviously a number of other items not included in this list. You can do plenty more to create content that your visitors will enjoy reading, watching and engaging with.
However, this can certainly be a great way to get started with WordPress block editors.