In this customer-centric business world, it is essential for businesses to deliver great customer experiences. According to a research by Deloitte, customer-centric companies are 60% more profitable than companies that are not focused on the customer.
WordPress with the help of artificial intelligence (AI) offers innumerable ways to tailor your content and personalize it according to the customers' expectations. This helps in increasing conversions and strengthening your brand image.
In this article, we shall take a look at the popular WordPress AI-based plugins to take your customer experience to the next level.
Before we proceed further, let us understand what WordPress artificial intelligence is and how AI-powered plugins help businesses.
What is artificial intelligence?
Artificial intelligence is a computer technology that mimics human intelligence to complete complicated tasks easily with very less manual intervention. For example, 24*7 customer support chatbots.
AI offers numerous benefits to businesses by improving their WordPress websites:
Polish the website content with the right language, grammar and spellings.
Boost the site SEO to attract the right audiences.
Enhance the customer service to increase sales.
Serve personalized content and offers to the customers on the website.
Detects malware attacks and offers protection to the websites.
How WordPress AI Can Improve Your Website?
Artificial intelligence (AI) can be used to improve your WordPress website in several ways, including:
Personalization: AI can be used to personalize the user experience on your website by analyzing user behavior, interests, and preferences. This can be done using algorithms that learn from user data and deliver personalized content, recommendations, and offers.
Content Creation: AI can help automate content creation by using natural language processing (NLP) and machine learning algorithms to generate high-quality content based on your website's topic or niche. This can save time and effort in creating new content.
Chatbots: AI-powered chatbots can be used to improve customer service on your website by providing instant responses to user inquiries and support requests. This can improve user satisfaction and reduce support costs.
Search Engine Optimization (SEO): AI can be used to optimize your website's SEO by analyzing user search behavior and recommending keywords and phrases to target. This can improve your website's visibility and search engine ranking.
Analytics: AI-powered analytics tools can be used to analyze user behavior on your website, including user demographics, behavior, interests, and preferences. This data can be used to improve website design, content, and user experience.
Overall, AI can help you improve your WordPress website by providing personalized content, improving customer service, optimizing SEO, and analyzing user behavior. It can also save time and effort in creating content and analyzing data, allowing you to focus on growing your business.
Best AI plugins for WordPress for easy work
There are hundreds of plugins in the artificial intelligence WordPress space. But for now, we have covered the popular ones for content writing, SEO, offers, spam protection, security and text-to-speech. This blog will keep getting updated with more plugins covering other niches.
RankMath
RankMath is the first WordPress SEO plugin to use AI. It helps in improving the website's SEO score and attracting more traffic to the website.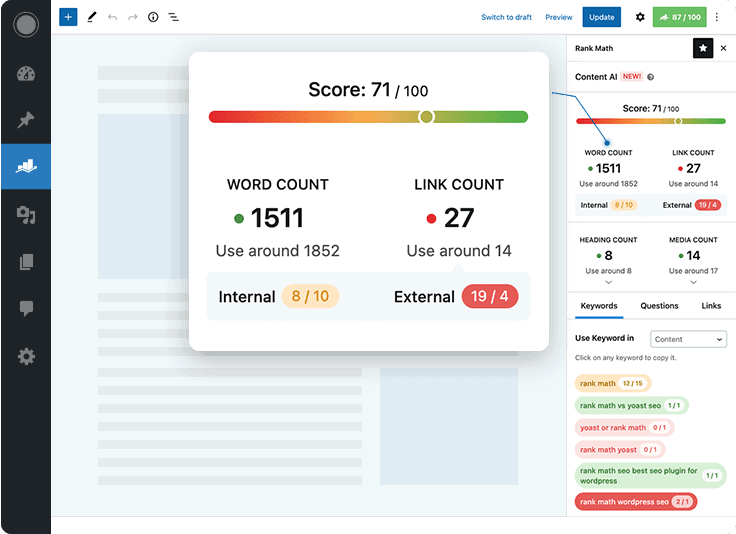 Features:
Dynamic keywords – optimize your content with unlimited keywords that help in SEO.
Smart link suggestions – shows related blog posts of your site you can link back to from a blog post.
Questions – generate an FAQ section in just one click.
SEO audit and analysis – perform the entire audit of your website to keep a check on the website's SEO health.
Pricing – $59/year.
Offermative
As the name suggests, Offermative plugin helps businesses in designing and generating offers and discounts for the sales funnel without having to create them from scratch.
Considered to be one of the best discount plugins for WooCommerce, the plugin's AI auto-generates promotional offer campaigns, dynamic pricing deals based on targeting rules without any hassles.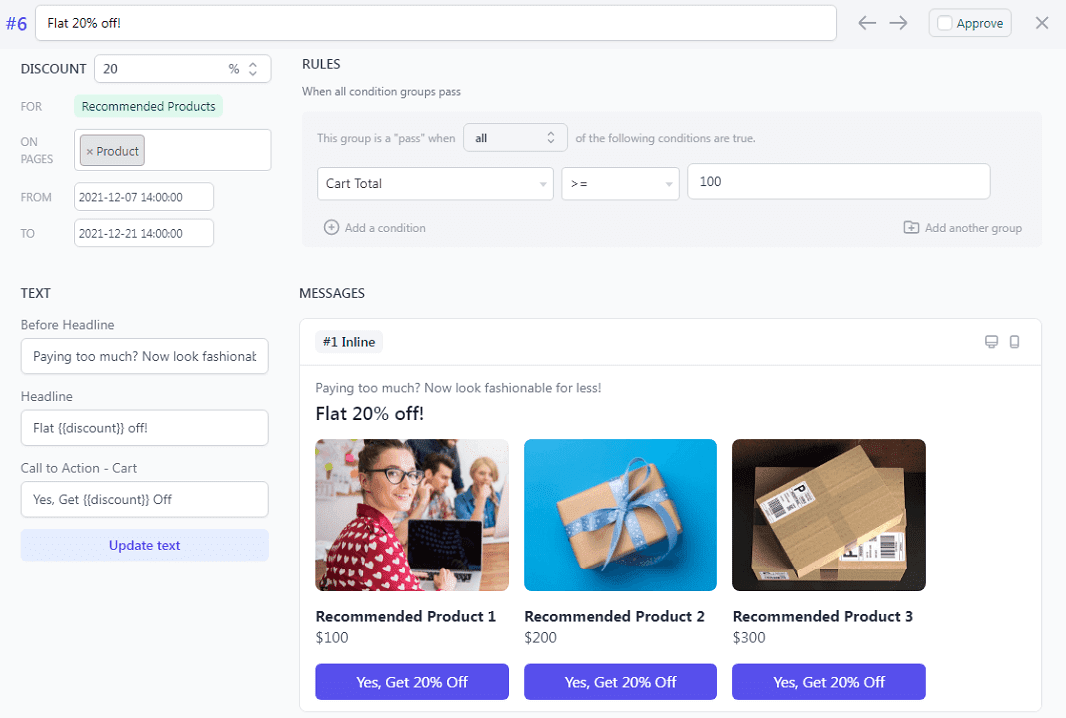 Features:
Discounts and offers – provide various types of discounts and offers to your customers. For example, fixed discount, cart discount, checkout discounts and more.
Coupons – Offermative will create discount coupons and auto-apply them for your customers.
Upsells and cross-sells – boost sales by nudging customers with related products.
Smart product recommendations – create product recommendations (trending products, frequently bought items, best sellers, and more) for your customers based on their purchases automatically.
Order bumps or cart bumps – offer additional discounts on certain products during the checkout process.
Giveaways or free gifts – offer freebies to the customers along with their orders.
Post-purchase offers – show offers on the thank you page to encourage repeat purchases.
Pricing – $99/year
WordLift
WordLift plugin skims through your website content to create a structured data or schema markup automatically and presents it in the manner which the search engines understand.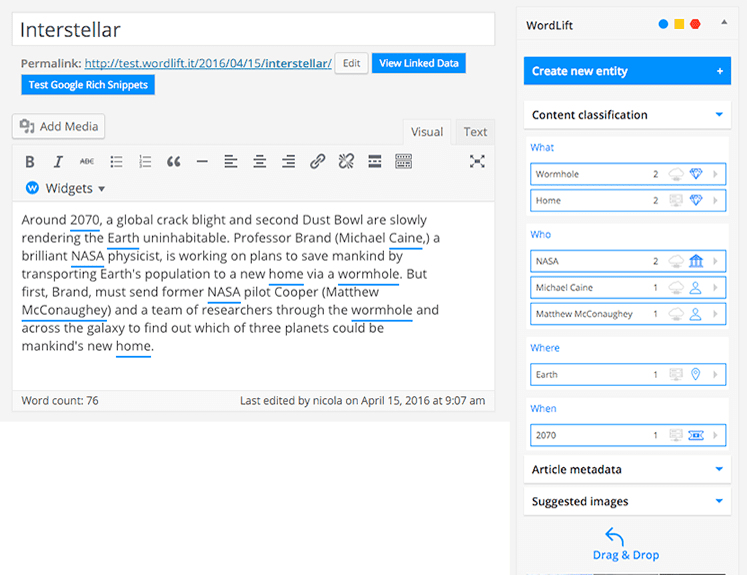 Features:
Content writing support – enrich your content with images, internal links, contextual facts to improve its readability.
Content optimization – optimize the content by adding schema.org markups to it ensuring better page indexing.
Content presentation – engage website audience with beautiful content presentation and relevant content recommendations.
Pricing – $50/month
Translate WordPress – Google Language Translator
Google Language Translator plugin helps you translate your content so that you can communicate with your audience in their native language. This plugin currently supports around 106 languages.
Features:
Automatic language translation – translate the content on your website including categories, menus, themes, metadata and more on the go.
Search engine indexing – have your translated pages indexed by the search engines.
URL translation – translate the URLs of your website for multilingual SEO.
Language hosting – create a separate domain for each language thereby increasing the chances of ranking across various countries.
Translation modification – edit the translated content without losing the context.
Compatibility – compatible with other plugins, such as Yoast SEO and WooCommerce.
Pricing – $99.90/year
Akismet
Akismet is one of the most widely used plugins for spam protection. This plugin checks the comments and contact form submissions for spammy entries and prevents malicious content from being published on the site.
Features:
Comment history – view the entire comment history to understand who approved or rejected it.
URL detection – detects hidden URLs in the comments and prevents these misleading links from going live on the website.
Comment discard – identifies spam words and discards those comments automatically.
Pricing – $8.33/month
WordHero
WordHero leverages AI-powered technology to generate engaging content in just one click. Supports 108 languages. This includes articles for blogs, social media content, newsletters, press releases, and email content.
Features:
Content writing – write engaging content with detailed research in a few clicks.
Plagiarism checker – the generated content is free from plagiarism.
Cost-effective – eliminate the need to hire copywriters and content writers.
Pricing – $49/month
Blakify
Blakify is text-to-speech software. Powered by advanced artificial intelligence, this tool can help you choose a voice from a library of over 100+ voices and accents. Besides, it is available in 70+ languages.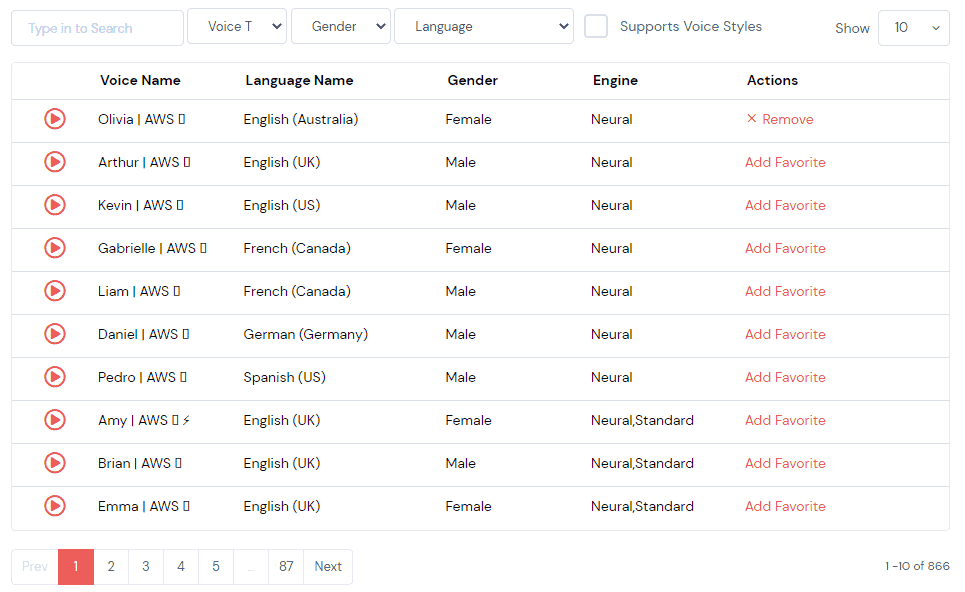 Features:
AI-powered voice generator – convert text from different document formats like pdf and docs into speech in a few seconds.
Natural sounding speech – generate voice for every occasion – calm, professional, authoritative and others.
Various purposes – ideal for audiobooks, elearning, telephony, IVR and voiceovers.
Pricing – $29.99/month
WooCommerce Chat Bot & Marketing App for Support Board
WooCommerce Chat Bot & Marketing App for Support Board is a good marketing automation tool that offers chatbots, discounts and email marketing.
Features:
Abandoned cart recovery – remind customers about the products they left in cart with emails and chat messages.
Waiting list – when customers visit unavailable items pages or try to purchase via bots, ask them to join the waiting list.
Automated chatbots – the bot can handle conversations that involve memories and context.
Pricing – $39/year
Quttera Web Malware Scanner
As the name suggests, Quttera Web Malware Scanner scans your website for malicious threats, such as malware, worms, viruses, shells, backdoors, spyware and trojans.
It offers complete protection to your website from attacks by hackers. It also help you check if your website is blacklisted by Google or other search engines.
Pricing – $10/month
Get Quttera Web Malware Scanner
FAQs
Can I use AI in WordPress?
Yes.
How do I add AI to WordPress?
It is better to use AI WordPress plugin to add AI technology.
How do I integrate ChatBot in WordPress?
Go to the Plugins section in your WordPress dashboard.
Click on the Add New button.
Type ChatBot.com in the search tool located on the right.
Find ChatBot.com – AI platform on the list and click on Install Now to proceed.
Once the plugin is installed, click on the Activate button.
Conclusion
AI-powered plugins can help businesses design a customer-focused marketing and engagement strategy. We hope you will start using some of the AI-powered WordPress plugins mentioned in this article and streamline your customer experiences.
Know about any AI-based plugins worth adding up to this post? Let us know in the comments blog below.