Your customers receive thousands of emails from WooCommerce stores every single day. They all probably have the same design & the default content that your customer doesn't even bother to read.
Do you want to end up with those same emails? You definitely don't.
This article will help you understand how you can send beautiful and responsive emails that will grow your business and create a better impression of your brand. All this using some best WooCommerce email customizer plugins.
Why switch to email customizer plugins?
One thing your customers never forget and that is their experience with you.
Ask yourself these questions:
Is your brand providing them with the experience they are looking for?
Are your customers taking interest in your marketing activities?
Is your brand the first thing that comes to their mind when they need something relevant?
To create such a brand, you have to be apt with all your communication strategies and that includes your emails.
Yes, even a single transactional email that goes out of the system has a great impact on your customers.
Customers start recognizing and relating with your brand with every email, every experience, the interaction they have with you.
Do you think you're creating that experience for them with those plain default WooCommerce email designs and content?
You have your answer.
It's better late than never. Start using email customizer plugins which help you:
Transform your brand image with emails that very well align with your branding & marketing
Inspire your customer to take some action after reading your emails
Evoke your customers to interact, engage and look forward to your communications
Increase your brand awareness, build trust and stay in touch with your customers constantly
Improve your conversion rate and grow your business
Best WooCommerce email customizer plugins
We've curated a list of some of the best WooCommerce email customizer plugins to help you get started right away. Here you go:
Email Customizer Pro
In a world where your customer is constantly bombarded with content, 'attention span' is the costliest factor and if you're able to grab it, that means you're creating some amazing emails. That's what the Email Customizer Pro for WooCommerce plugin helps you achieve.
Built by StoreApps, the official WooCommerce extensions developer, Email Customizer Pro is something you can trust with if you're looking for high-quality & high-standard services at the best rate. It helps you convert your transactional emails into next big business opportunity. Not to forget some unique features.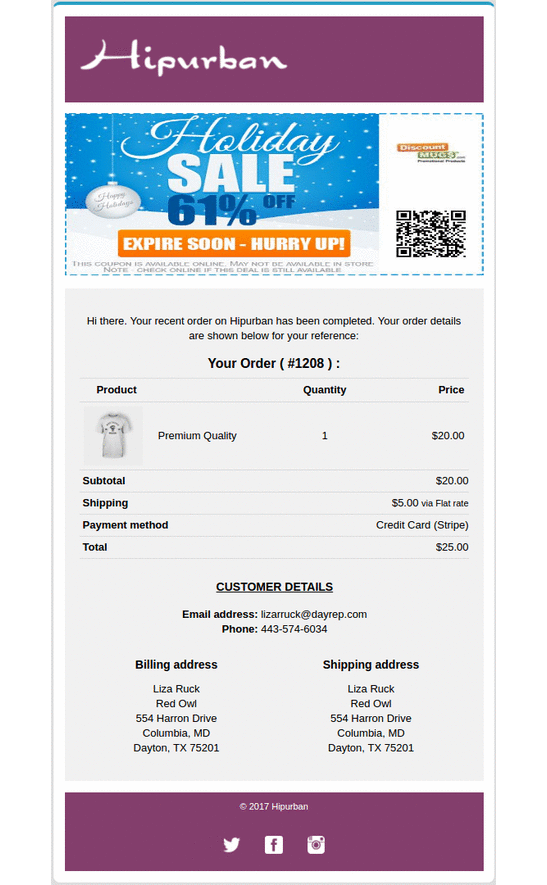 Top features:
Offering you flexibility to customize all WooCommerce transactional emails and WooCommerce Subscriptions emails to make your brand stand out from other emails.
Enabling you to edit text, colours, header, footer as per your marketing goals
Helping you send clear emails with readymade, yet highly convertible email templates
Giving you an opportunity to upsell & cross-sell products from within the email
Live preview of what you are editing
Mobile responsive email templates
Simple and convenient interface with no coding or technical assistance required
Pricing: $79
Get Email Customizer Pro plugin
WooCommerce Email Customizer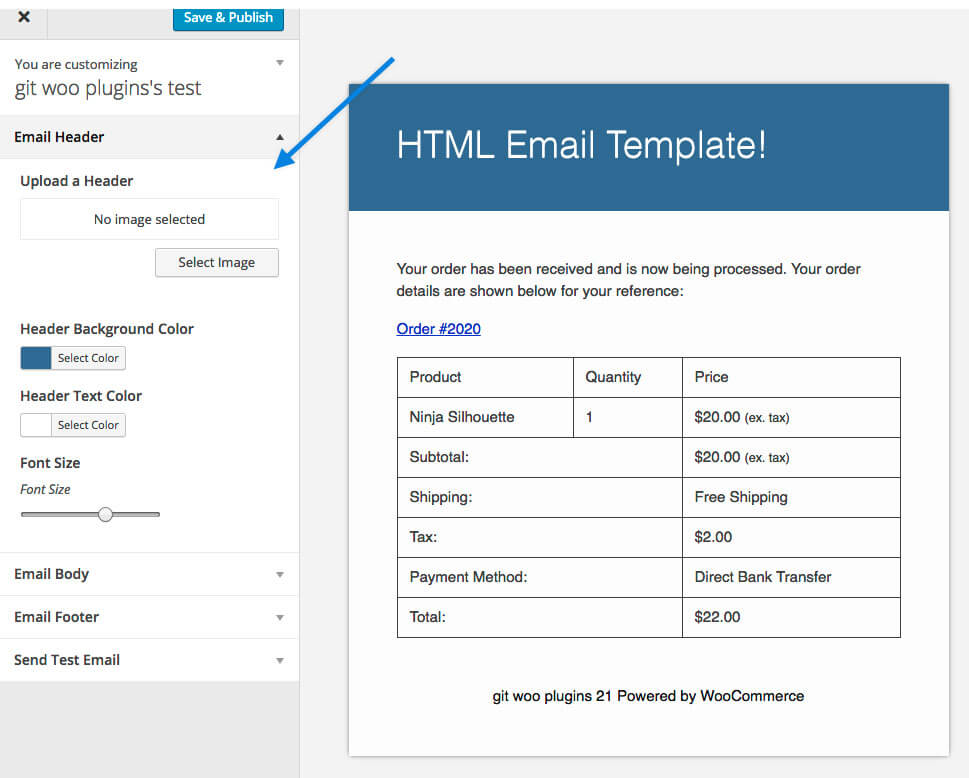 How about emails that make your users stop, open and interact with you? WooCommerce Email Customizer exactly helps you with that!
It's a popular plugin on the WooCommerce marketplace.
Make your every email well designed, responsive and convertible with the help of customized UX & using the in-built WordPress Customizer. No coding skills/knowledge required whatsoever.
Pricing: $79
Get WooCommerce Email Customizer plugin
Email Customizer for WooCommerce by ThemeHigh
Getting creative with your emails will take you a long way. How about creating emails that have a beautiful visual template including different styles, layout, images, GIFs, social media icons and such? Email Customizer for WooCommerce provides you with that.
Top features:
Unlimited customization of rows and column arrangements
20+ email elements, layouts, social share icons
Insert multimedia & highly convertible custom hooks
Send test email options
Live edit and preview
Pricing: Starting from $39
Get this Email Customizer for WooCommerce plugin
YayMail – WooCommerce Email Customizer Pro
Your emails need to be elegant as much as they need to be professional. And YayMail plugin help you design such pretty WooCommerce emails.
Top features:
It works like the missing piece to put together all the elements, properly and conveniently
Provides an easy drag and drop interface to navigate between the element bar and preview section
Provides WYSIWYG visual editor to have a look at what you're creating with its live preview feature
Provides powerful shortcodes and the ability to handle multiple tasks in a single window
Pricing: $39
Get YayMail WooCommerce Email Customizer Pro plugin
WooMail – WooCommerce Email Customizer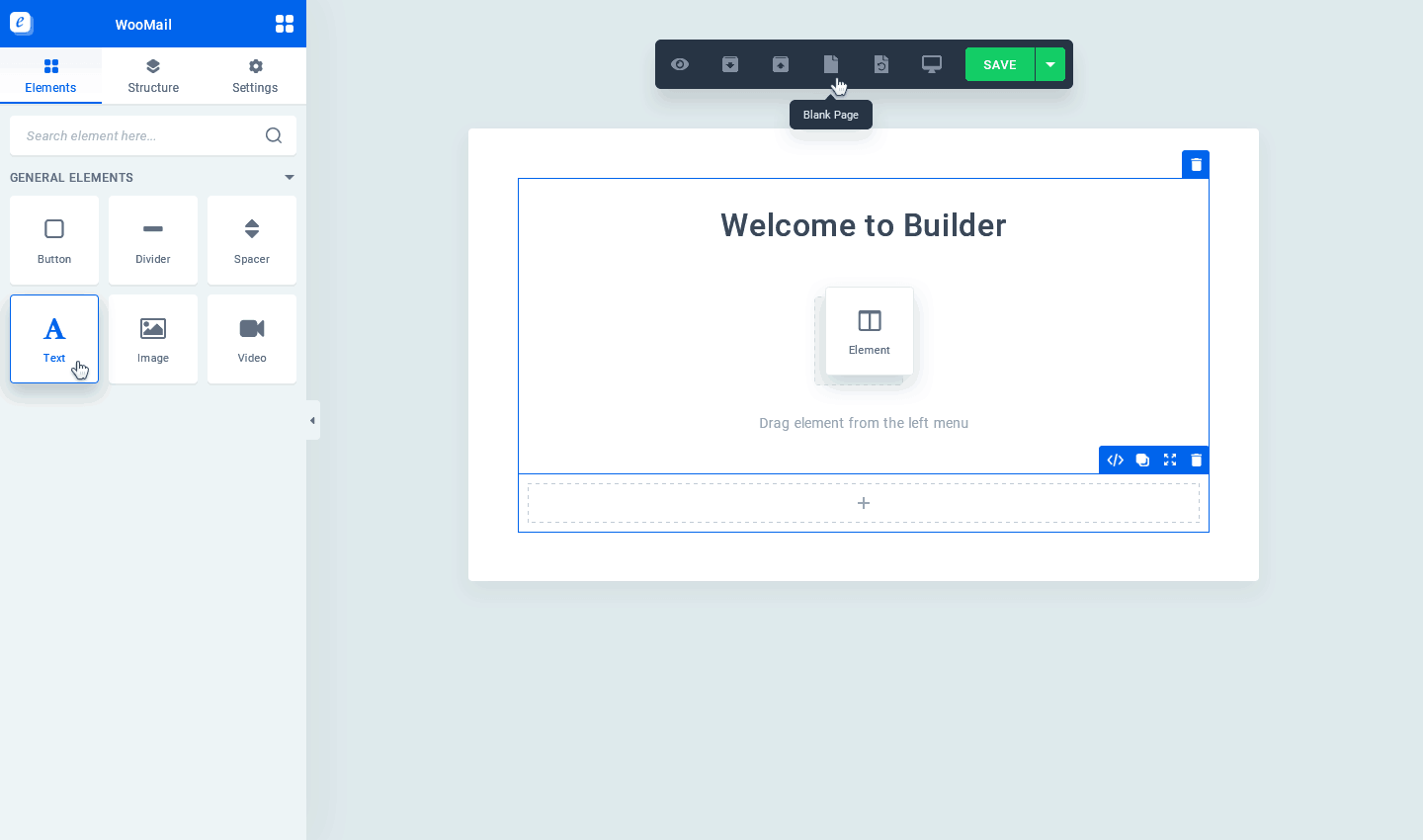 This WooCommerce Email Customizer Plugin allows you to customize a professional email resonating perfectly with your brand image in under seven minutes!
One of the useful features offered by the plugin is an automated product recommendation section (helps you drive more sales).
Pricing: $39
Get WooMail WooCommerce Email Customizer plugin
WooCommerce Email Template Customizer
Design unique and highly convertible email templates with just some clicks with WooCommerce Email Template Customizer.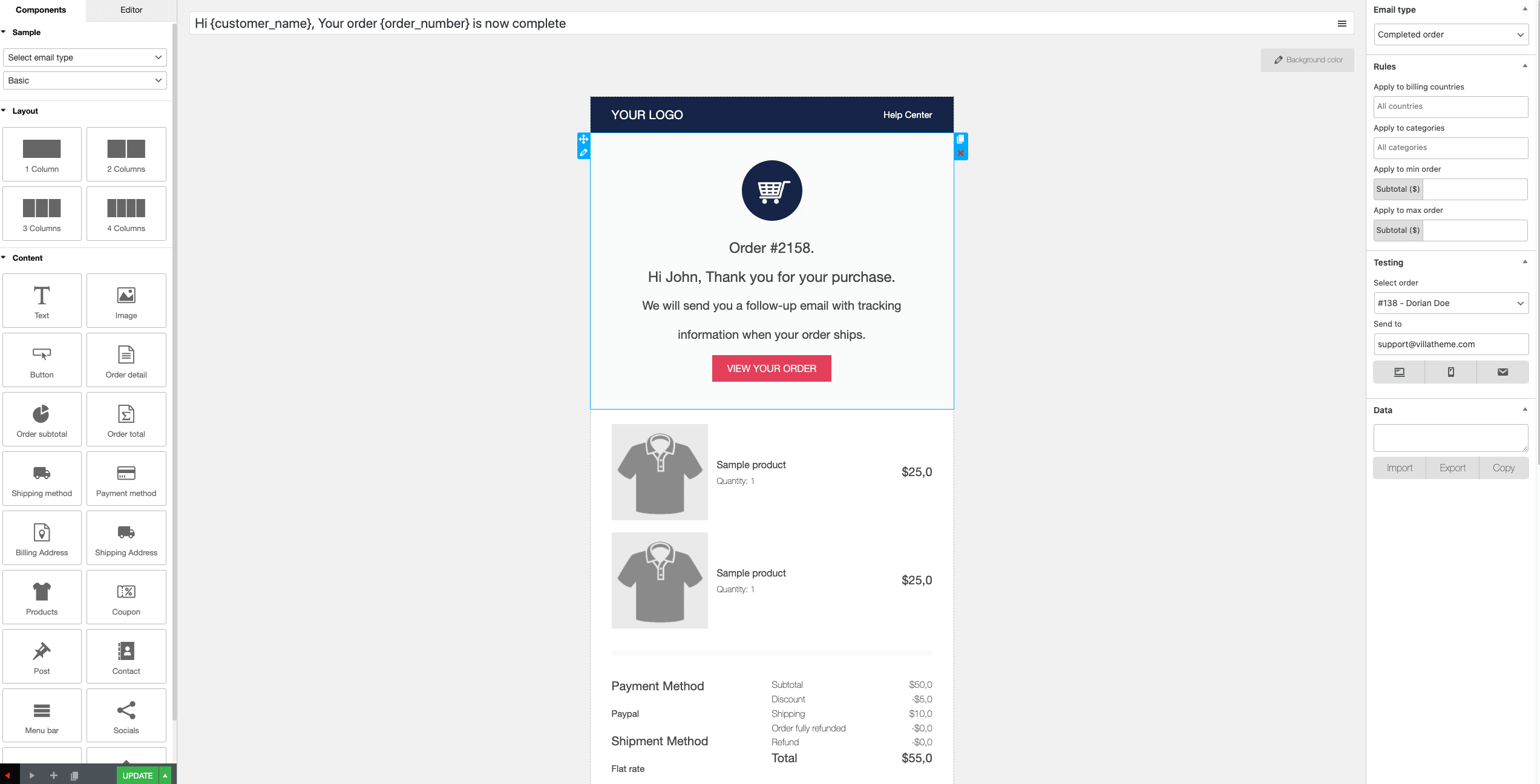 Top features:
Build user-friendly email templates that are professional at the same time elegant
Work faster & effectively with each element present in the editing tab
Add an unlimited number of rows to let you add as much content as you wish to
Add images to the banner, logo and featured section
Responsive and works perfectly on any device
Pricing: $19
Get WooCommerce Email Template Customizer plugin
Kadence WooCommerce Email Designer
Sending dull WooCommerce default emails can result in low interaction and a low conversion ratio. Kadence WooCommerce Email Designer helps you form a great impression on your customers and represent your brand well with its amazing features of customizing each email that you send out.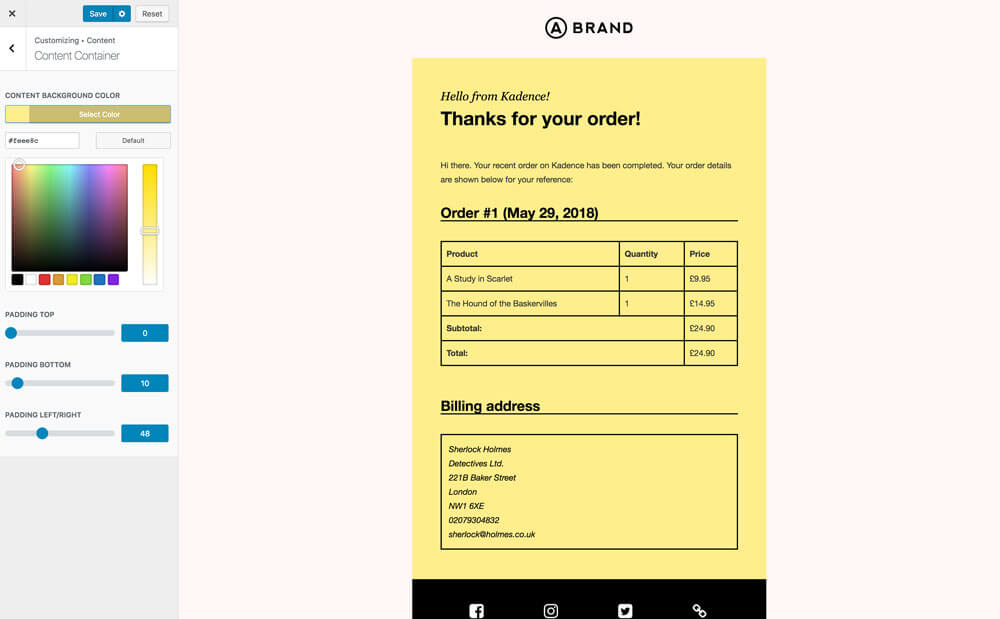 Top features:
Export and import documents from your settings easily
Conduct a real WooCommerce email testing
Customize the header, footer, subtitles, CTAs and body text as per your brand voice
Import pre-build email designs for you to get started
Pricing: Free
Get Kadence WooCommerce Email Designer plugin
MailPoet WooCommerce Email Customizer
Before using this plugin, you need to make sure you have an active MailPoet account. This plugin comes with a drag-and-drop editor that allows you to change the template style used for the order and shipping notification emails your store sends.
The editor is made up of three sections that help you customize emails as follows:
Content – contains widgets you can drag-and-drop. Change text colors, add image CTA button and social media icons.
Columns – can be added in exactly the same way as the content widgets. They'll allow you to change the way your content sits in your email.
Styles – change the color of the global and content background, as well as change the font color and type.
Pricing:
The plugin is not available separately but as a part of the MailPoet subscription that consists of other email features. The pricing varies based on the number of subscribers.
Get MailPoet Email Customizer plugin
Recommended WooCommerce email customizer plugin is…
I hope this article shared light on the popular WooCommerce email customizer plugins for your business.
If you're confused with choosing one & would like to go with the expert's choice, it would be Email Customizer Pro by StoreApps.
Email Customizer Pro is a complete package that offers you high-quality and convertible features regarding designs, content, templates, test emails, live preview, responsiveness and many more in alignment with your branding voice and marketing goals.
What makes it the most trusted plugin is the fact it is built by StoreApps, which provide high-standard backend as well as frontend support to you throughout.
Get Email Customizer Pro for WooCommerce plugin
If you have any more questions, feel free to put them in the comments below and we would be more than happy to help!