Product grouping, as the name suggests means bundling related products to encourage customers to get a more value-driven product.
Now, there are several types of product grouping, and in this blog, we will discuss two of those types in detail – WooCommerce force sells and chained products. Read on further to know which one is better.
Why use product grouping in WooCommerce?
Product grouping help vendors sell products online portal in a smart way. As product grouping links sub-products to the main product, customers can buy them in one single click at a better price.
It boosts sales via cross-selling and also gives visibility to your other products. Customers feel they are getting a better deal at the price they are paying for.
Types of product grouping
The types of product grouping differ based on the backend process and requirements of online stores. Here are the five types of product grouping:
Bundle
You can bundle the primary product and additional secondary products into one main product. For example, if the primary product is a laptop, you can bundle it with a laptop bag, mouse, external hard disk, etc. You can sell these products (bundles) with or without any discounts.
Chain
The secondary products will automatically be added to the cart when customers select the primary product. For example, if a customer chooses ethnic wear, a piece of imitation jewelry may be chained along with the dress. These chained products can be sold either free, with or without a discount.
Force-sells
The primary product will be linked to a secondary product of the same quantity, hence, adding both products to the cart. For example, offering an extended warranty on the purchase of any electronic product.
Composite
Composite product grouping is a slightly different type compared to the others mentioned above. In this category, assembling product kits are provided that fall under the DIY category where customers can build the product using these products with customizations. For example, building a skateboard.
Mix and Match
In this category, similar products are sold in a bunch or bulk helping vendors to sell large quantities at once. For example, a pack of T-shirts, a pack of assorted sweets and nuts, etc.
All these product grouping types look similar but have some differences and have their pros and cons. Our focus is more on chained products vs force sells. So let's look at them in detail.
WooCommerce force sells
There are two types of force sells:
Normal force sells – Normal force sell products will be linked with the main product and customers can modify the quantity of the added force sell products or remove them from the cart.
Synced force sells – Synced force sells is similar to normal force sell, but the difference is that customers cannot modify or remove them. Only if they remove the main product from the cart, the synced force sell products will be removed. Likewise, if they change the quantity of the main product, the quantity for all synced force sell products will be changed too.
How to set up a force sell?
You can use the Force Sells extension on the WooCommerce marketplace to set up force sells on your store.
Once you install and activate the plugin, you can configure force sells from within the Product data > Linked Products area of the Edit product screen.
Select the type of force sells and search and select the name of the secondary product under the Force Sells option.

Here's how the force sell product will look in the cart.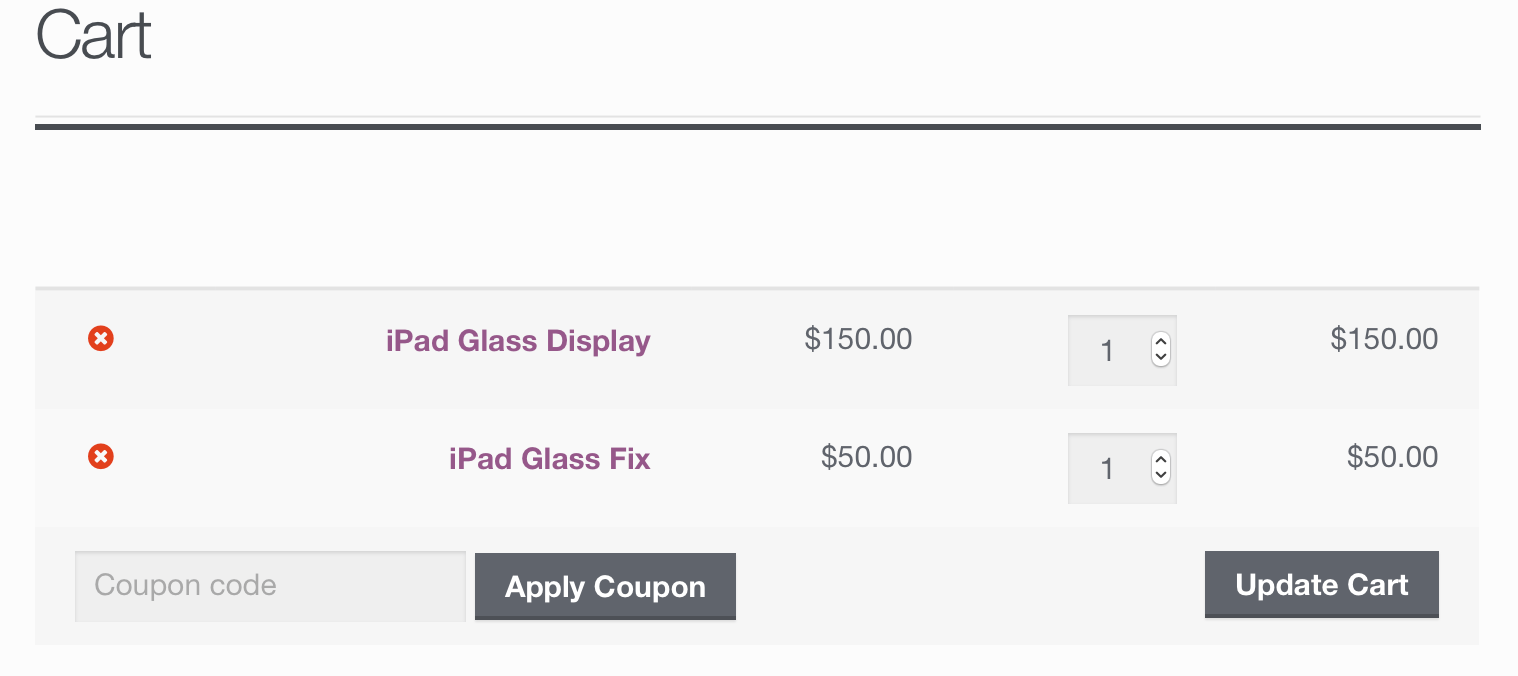 For more details, refer to this Force Sells documentation.
Now, let's have a look at chained products.
WooCommerce chained products
Chained products are a more flexible type of product grouping. Vendors can choose to chain as many secondary products as they wish to the primary or main product.
When a customer buys this main product, they pay the main product's price but get all the chained products automatically. These chained products can be priced individually as well.
How to set up chained products?
You can use the Chained Products plugin on the WooCommerce marketplace to configure chained products on your store.
You can create a new product bundle or chain products to an existing one to make a bundle. Once you install and activate the plugin, follow these steps:
Under Product data select the Product type. We select 'Simple product' in this example.
Now go to Linked Products to add products for the bundle.
Start typing the name of a product. Select the exact product from the suggestions displayed and also set quantities for each.
Tick the Manage stock for chained products option if you would like the stock of chained products to reduce when the main product is ordered.
Set price and all other details for the main product as well.
Click Update or Publish to save the changes.

That's it. Here's how chained products will look in the cart when a user considers a Dell laptop for purchase.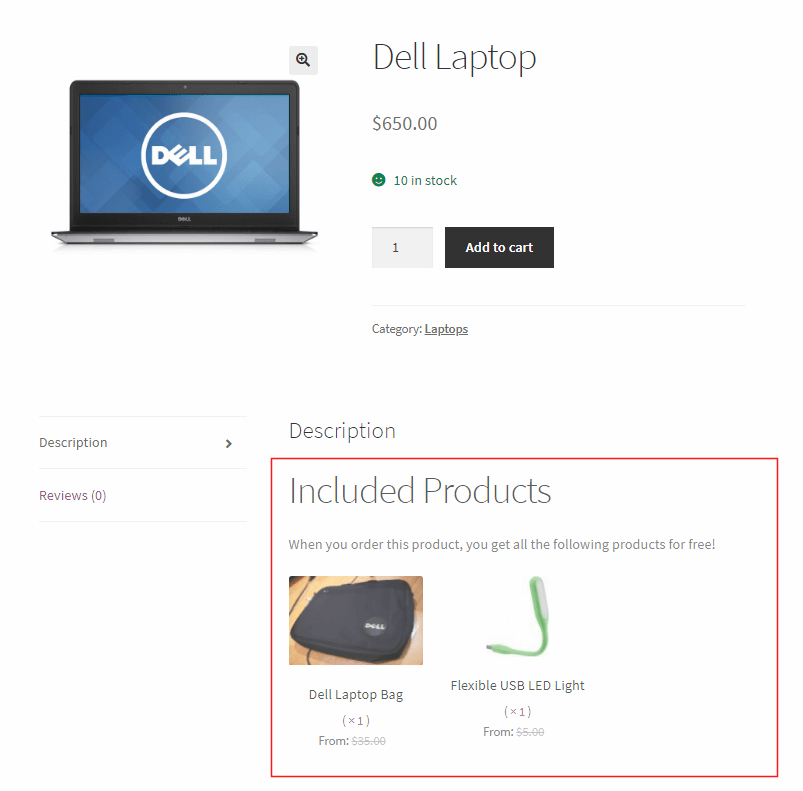 For more details, refer to this Chained Products documentation.
You can also try Chained Products plugin live demo.
Chained products vs Force sells – what's better?
Both of these product grouping types are simple, economical and do their job. However, there are some differences between them:
Force sells are limited to just force sells. But when you use chained products, it can cover product grouping like force sells, bundles, mix and match.
You can individually price chained products and keep the main product price as zero. This helps customers judge better the price of each product.
In force sells, users can remove the force sell product that is linked to the main product. However, with chained products, customers can't do the same.
Chained Products is compatible with WooCommerce Subscriptions.
Conclusion
With the current customer expectations of convenience and the advantages, chained products seem to be a better choice.
And with pre-configured bundles, you allow the customers to get the best deal at the best price, avoiding confusion.
Hence, if you are someone looking to create product grouping and do not want to go for the expensive options, you can consider Chained Products extension. It is popular, economical, user-friendly and backed by an awesome support team.