Getting leads but poor conversions, higher cart and checkout abandonment rate, WooCommerce businesses go through a lot. If you are facing the same issues, it's time that you redefine your long checkout process and switch to WooCommerce one page checkout.
Don't think too much. This article will answer all your queries starting from what is one-page checkout to who needs it and why. As an onus, we have highlighted the top WooCommerce one page checkout plugins you can use to make the move. So without much ado, let's jump on to the idea and get started.
Who needs one-page checkout and why?
To begin, the first thing you must know is what exactly do we mean when we say WooCommerce one page checkout.
Conventionally, the checkout process is long. When a customer visits the store, he / she is expected to add products to the cart. Next, move to the cart, proceed to checkout, add the details, and then make the payment to finally purchase the product.
This consumes a lot of time and customers end up abandoning the cart, eliminating all possibilities of adding revenue to the store. This is where you must have a one-page checkout or a checkout that allows customers to place an order from a single page.
Now, many get confused between one-page checkout and direct checkout and consider direct checkout as one-page checkout. But they are altogether different.
Here's everything you need to know about WooCommerce direct checkout and best plugins for it
Advantages of one page checkout
Here's why you should opt for one-page checkout or have a WooCommerce cart and checkout on the same page –
Saves customers time
Improves the end-user experience benefiting all
Reduces cart abandonment rate, increasing the overall store revenue
Some industries where WooCommerce one page checkout is more beneficial
Not every industry may require one page checkout. If you consider grocery stores, people tend to review cart more often. So for them, multi-step checkout is a good option.
But for some where people tend to purchase a single product quickly, one page checkout is a better option.
Digital products
Memberships
SEO services
Consultancies
Events
Concerts
Best WooCommerce one page checkout plugins
Here's our list of top WooCommerce one page checkout plugins, with their top features and pricing.

The most popular one page checkout plugin on WooCommerce. The plugin helps you reduce cart abandonment by offering the entire purchase process on a single page.
Features
Display both product selection and checkout forms on a single page
Customers can add products to an order (or remove them) and complete payment without leaving the page.
Built-in templates to add a list of custom products, pricing tables, etc.
Display an entire catalog of products or add featured ones on the single page.
Offers a simple code-free setup to add checkout pages in your WordPress product page with an appealing GUI.
Add shortcodes on the page to design a user-specific landing page.
Pricing
$79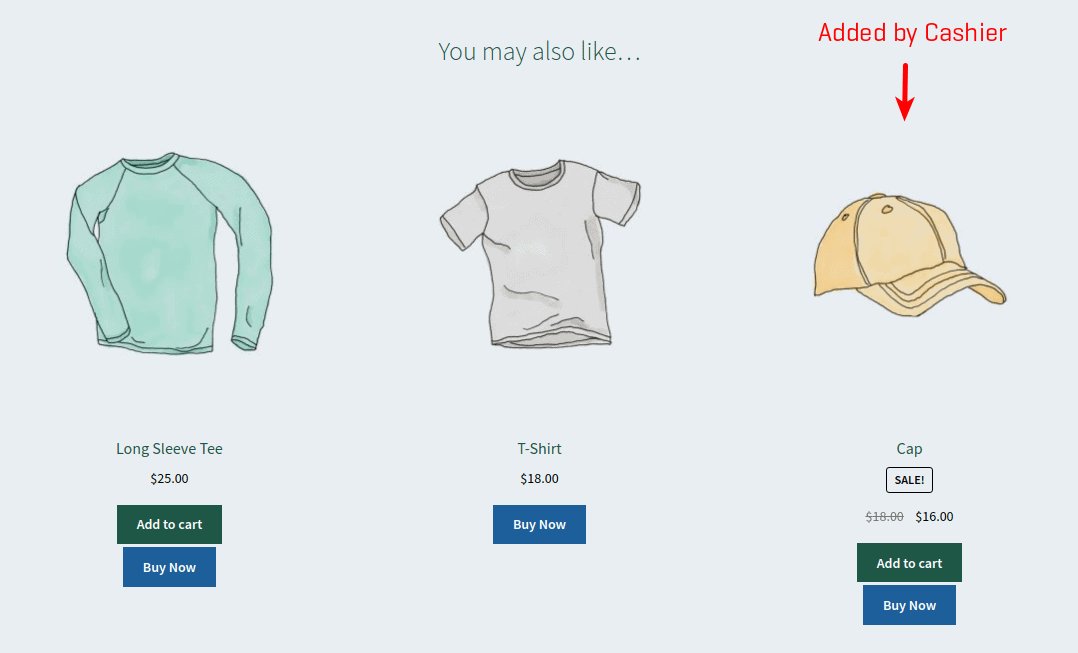 Another plugin on WooCommerce.com, Cashier is a checkout optimization plugin. Currently, Cashier provides you the option of direct checkout – skip cart and one-click checkout – skip cart, checkout and payment. One page checkout feature will be rolled out in the future.
Along with quick checkout, Cashier also provides automatic product recommendations like Amazon to nudge customers to buy more.
Features
Autofill shipping and billing related information for logged-in customers
One-click checkout works with these payment methods – Stripe, PayPal Standard, Braintree, Authorize.Net, Cheque Payments, Direct Bank Transfer and Cash on Delivery.
Show both the WooCommerce 'Add to Cart' and 'Buy Now' buttons on the product page.
Share Buy Now links via email, social media, or embed them anywhere on your website.
Automatically recommend 'frequently bought together' items
Pricing
$49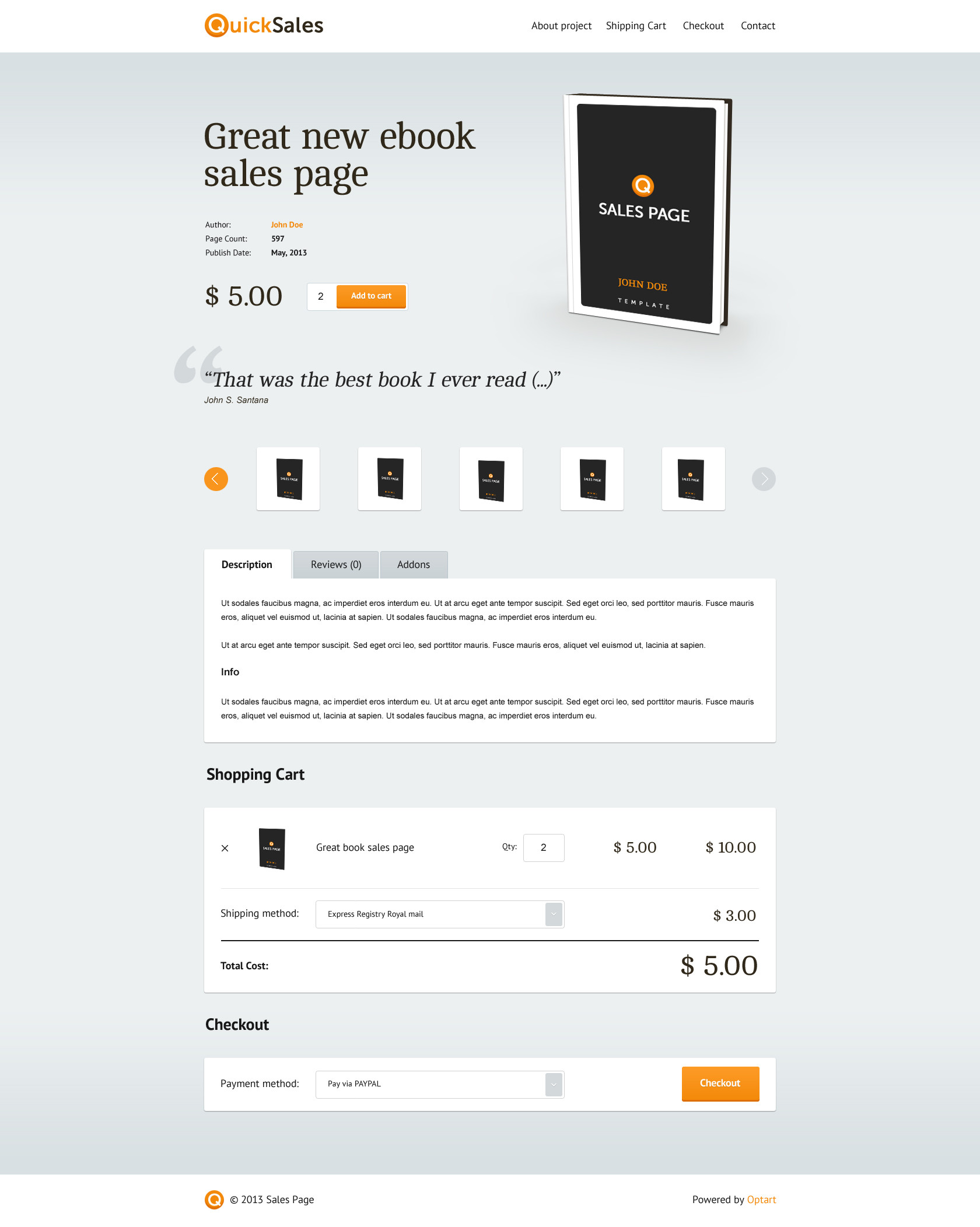 An online store extension from CodeCanyon, accelerating the checkout process and improving the customer conversion rate of the online store. The checkout fields appear at the bottom of the page once the user clicks the 'Add to Cart' button.
Features
The page is divided into three parts: shop page, product page, and category settings.
Allows you to show combinations of cart and checkout on the shop page, category pages and product pages based on user preferences.
Works right away in its basic mode. No need for a time-consuming set-up.
Pricing
$20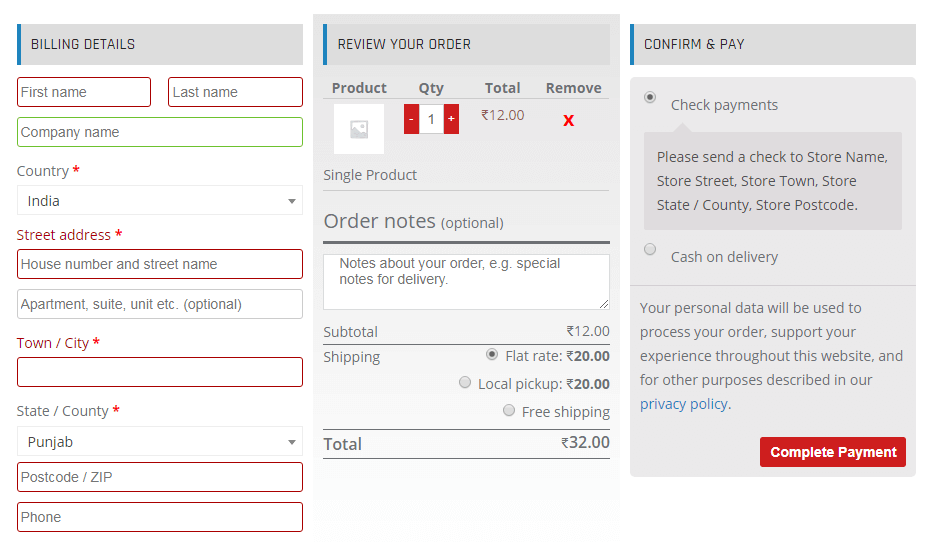 With this free one page checkout plugin for WooCommerce, you have fast and intuitive checkout. It uses ajax to add and remove products from the same page. In simple terms, the plugin bridges the page long gap between product selection and checkout.
Features
6 in-built designs for checkout. Create your own design using drag and drop.
Color panel to customize color of your checkout page headers, sections and button.
Show / hide billing and shipping fields
Mobile friendly
Pricing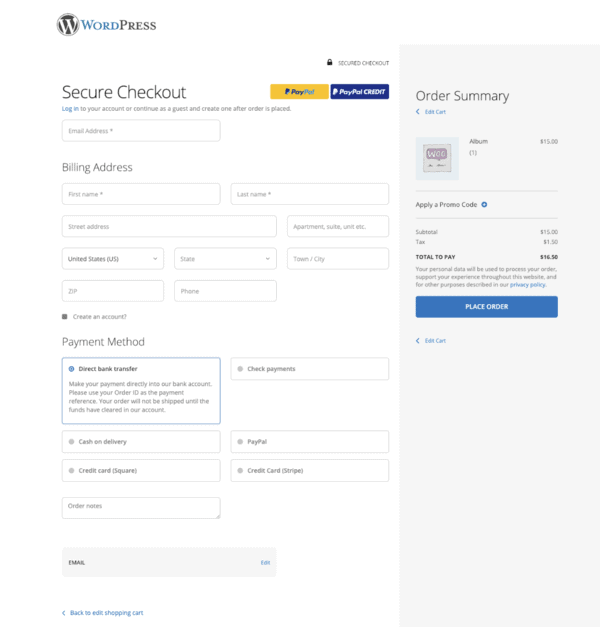 This plugin by IWD Agency is also a good option to consider when optimizing checkout for your WooCommerce store. The plugin provides an option to choose one page or multi-step checkout per device screen size.
Features
Responsive one page & multi-step checkout design
QuickPay buttons for a faster checkout
Provides support to multiple payment options such as Venmo, Paypal Credit, and 100+ other payment methods.
Pricing
Free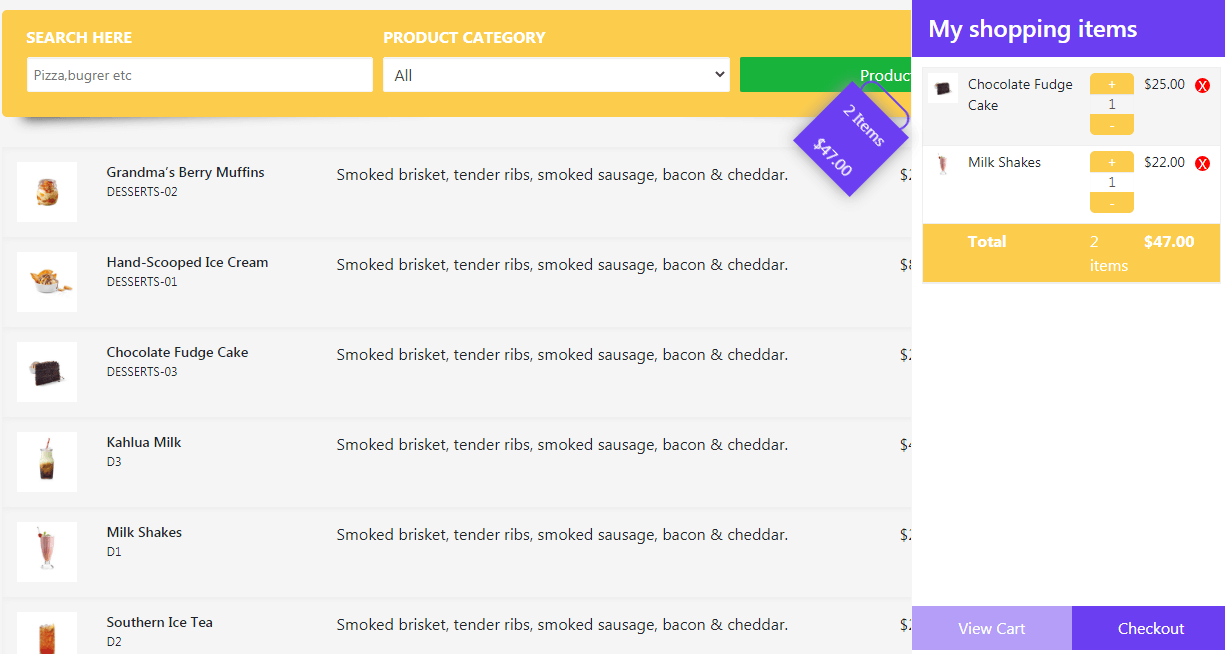 Here, all your products, cart, and checkout button link are on the same page. This plugin provides a one-click flyer to add and remove products to the cart. And then your users can click on checkout to place your order. This will take them to the checkout page.
Features
Built-in list template to make easy shopping for restaurant online order, food menu, grocery shops, wholesale shops.
Shortcodes for customizing the checkout page
Mobile responsive
Variation swatches for Woocommerce
Custom CSS area to add your own style
Pricing
Our Recommendation
Running an online store, your primary concern is to get prospects, convert them to leads, and finally to your long-term customer. Having a WooCommerce one page checkout is a must and hence the need for a plugin.
And WooCommerce One Page Checkout plugin, developed by WooCommerce should be your go to choice. It's simple to use, has code-free setup and has strong features you need.