Everybody wants to run good looking offers on their websites. But not everybody has the right skill set, technical expertise to do so. Today in this blog I will give you a complete walk through on how you can create those good looking offers you've always wished for within just 10 minutes.
Note: These are the simplest tools out there and you don't need to be a designer or a developer or have any exceptional skills to use them. Let's dive in..
Simplest Plugins To Create Awesome Offers
1. Smart Offers
Gives you the power of adding e-commerce based rules like rules based on cart contents, customer's purchase history, customer's spending behaviour. It also gives you the power to decide where to show & how to show the offer. Additionally, you can also decide what actions to perform on accepting or rejecting the offer. Basically, you can control your sales funnel & can make most out of it.
2. Icegram
Gives you power of creating highly customizable visual content, which you can use as offer content. It let's you choose various designs, add amazing graphics, choose from multiple message options – (popups, action bars etc) and lots more.
Steps to Setup the Offer on Your Website
Let's start with Icegram.
Create a new Icegram Message
Setup values in Icegram Message field as per your requirement.
Publish Icegram Message.
After publishing, you'll find a shortcode on the page, which you can use anywhere to show this message.
Copy the shortcode.
(Shortcut: Use messages from Icegram Gallery to reduce the time even further)
Now let's move on to Smart Offers
Create a new Smart Offers
Setup values in Smart Offers field as per your requirement.
In offer content area, paste shorcode of Icegram Message
In offer content area, you'll find 2 links for accepting & rejecting
Cut both links & paste in Message body of Icegram message you just created
Find offer_id
Set offer_id in Icegram Message
Update Icegram Message & publish Smart Offers
You can add/modify CSS of message as per your need from Icegram Message itself
Result – The Final Offer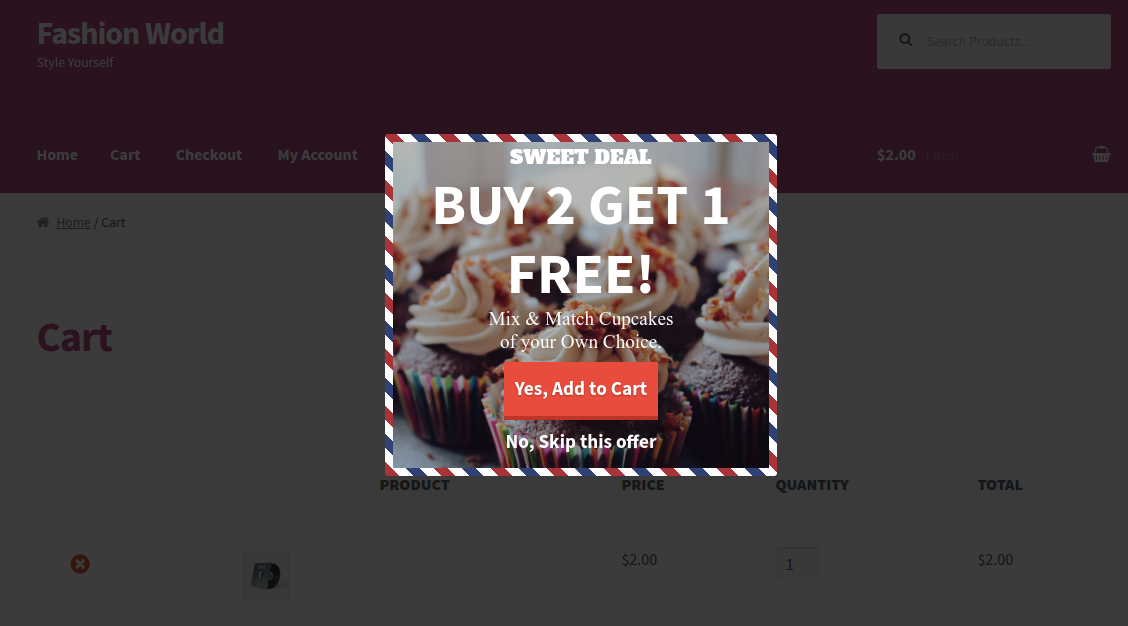 Was it helpful?
I hope this tutorial was helpful and you were able to create an offer like you always wanted. If you have any queries regarding any of this plugins, how to set it up etc – feel free to contact us. Alternatively you can also post your queries in the comment section below.