Just imagine a huge chunk of customers like the one shown below ready to knock your online store door. It seems a dream right? In reality, this is possible.
The Black Cyber season is over. Christmas will also end soon. But this season brings more sales and loyal customers. If you could retain these customers and your existing ones, you could easily make 2023 even more profitable.
So that's what this article is all about. Thirteen proven customer retention strategies.
Linda or Jesse – Whose side are you?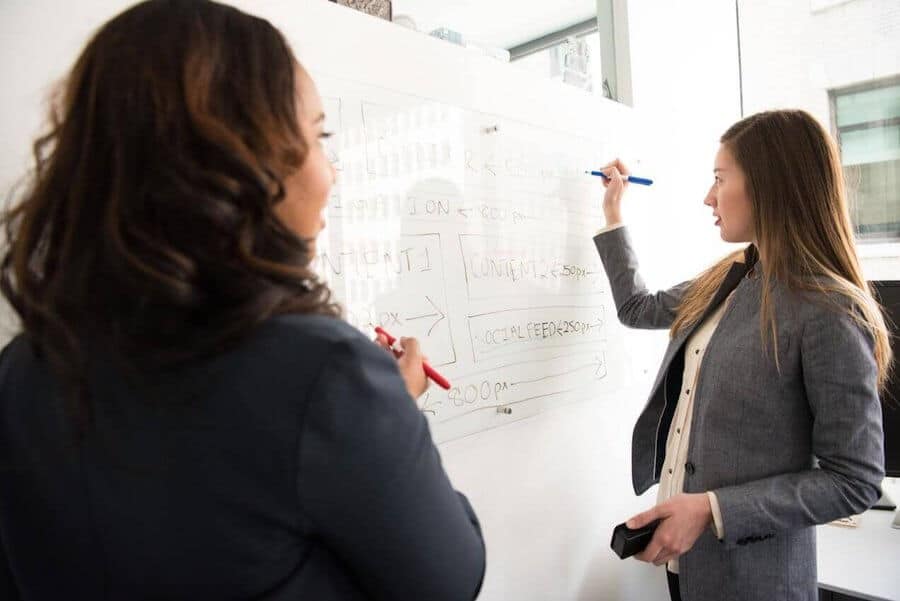 Linda's copywriting keeps the reader glued to the content. Her product sales copy, social media posts, ad copy, work like a charm.
On the other hand, Jesse's email has a swag of her own. Her style of pitching offers, communication with customers touch customer's heart deep.
So, what do I want to highlight here?
Linda is more focused on acquiring new customers; Jesse on retaining customers.
For many WooCommerce stores, more than 70% of monthly traffic share may go to new visitors.
But these numbers tell a different story
After the first sale, a customer has a 27% chance of returning to your store and a 54% chance of returning the third time.
That's nice! But their chances of buying again is 60%-70%. Excellent, right?
Why? Because they trust the brand. They see the value you provide.
In-fact, your 20% of your returning customers may contribute to 80% of your total revenue. Remember, Pareto's Principle during your college days?
This means, retaining a customer and getting sales from them is easier. It's also cost-effective than acquiring new customers.
I'm not saying you shouldn't focus completely on acquiring new customers. What I'm saying is that retaining customers seems a better option. So, why not focus on that first?
Presenting thirteen long-term, proven customer retention strategies
So friends, all eyes here.
Target festive offers based on geolocation
Thanks to analytics, we now have information on where our money-making customers live.
You can tailor offers and bonuses only for these customers. Identify major festivals of these countries and offer festive bonuses to customers residing here. This adds a personal touch and exclusivity to your deal.
For example: You can run an extended St.Patrick's Day sale only in countries where this festival is celebrated.
FREE Download – List of some major festivals of countries with dates
Leverage the power of Boxing Day (Brother of Black Friday)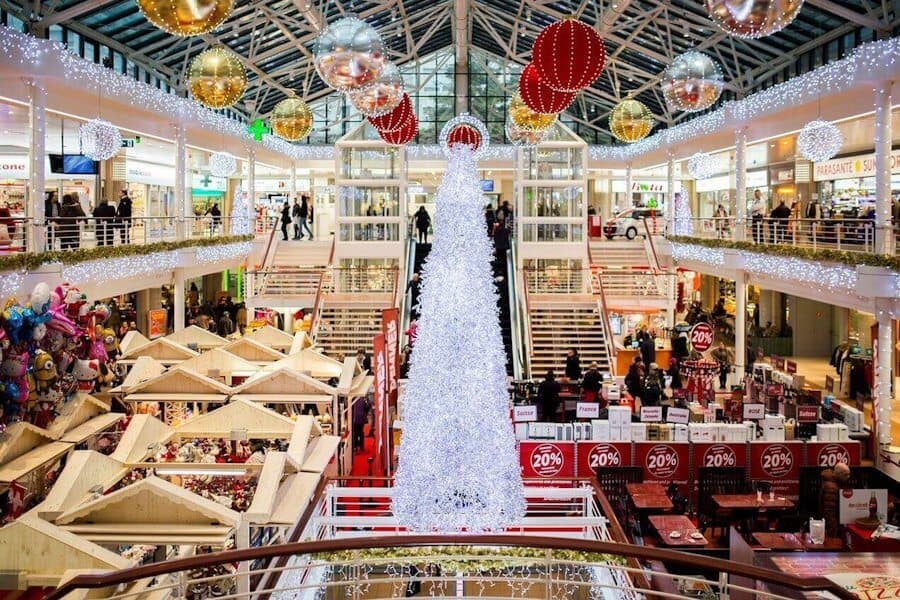 People are in a Christmas mood on 25th December and shopping is dull.
But the next day, 26th December is Boxing Day, the biggest shopping day in the UK, Canada, Australia, New Zealand.
Boxing Day has become the biggest revenue-generating day in the entire year for a lot of merchants.
What offers you can run on Boxing day for existing customers:
Run a bumper sale – Flat 40% Off on purchase above a particular order total.
Free shipping on purchase above a particular order total.
Buy More Get More – Buy 2, Get 25% Off, Buy 3 Get 35% Off.
Upsell higher version of the product at a discount for a limited time period.
Surprise Bonuses on purchase – products, tools, event tickets, gift vouchers, etc.
Want a simple solution to create these offers on your WooCommerce store? Here's the solution.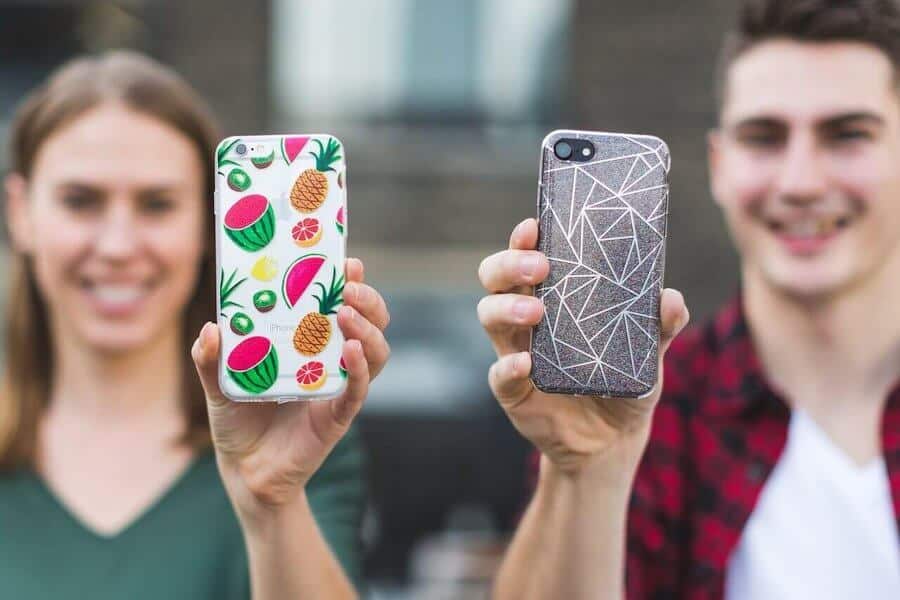 Suppose you have a complementary product for your main product and you know your existing customers will benefit from it. For example – Attractive case for mobile phone.
Be proactive and email them about this product and how it solves a pain point for the users via your email series.
If you do not, your customers may search for it and may land up on your competitors' websites.
So better late than never, educate them about it. Sales are bound to happen.
Utilize the potential of WooCommerce one-click upsell
Once a customer makes a purchase, you can target them again on the thank-you page using upsell offers. Make sure you pitch something relevant at an undeniable price; like pitching higher-priced or related products.
One-click upsell seems the best approach here. The customer doesn't need to enter payment details again. The customer is the most vulnerable on the thank-you page to make a purchase again.
Agreed. Only some customers buy it, but it shoots up average revenue to a great extent.
Want to set-up one-click upsell on your WooCommerce store?
Refer these steps.
Target customers based on their purchasing power
Identify your target customers. Based on their previous purchases, run customized offers for these customers to enable them to make a purchase again. It can be reward points, cashback or offering a loyalty program.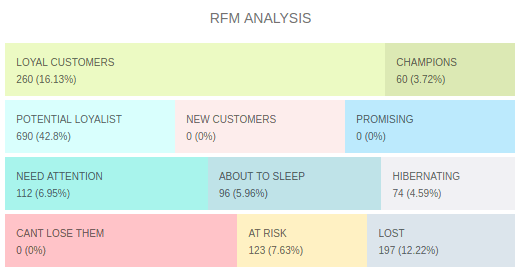 To avoid the hassle of creating and identifying customer segments, you can take the help of Putler's RFM analysis. Once you've connected your WooCommerce store to Putler, it will automatically create RFM segments for you within minutes. After that, all you need is a good email copy. For example –
Give a special one-time discount offer to customers who ordered six months ago.
For recent high-end purchasers, offer a loyalty program or a membership offer. You may even gift special coupons or reward points.
If a returning customer spent good money but has not made a purchase recently, provide some bonus to initiate more future purchases. This can be free shipping or store credit.
If a returning customer has not made a recent purchase and spends very less money, showcase them their old purchases and offer trending products for a limited time.
After all, experts are shouting for years to use segmentation. The conversions you'll get will be phenomenal.
Recommended plugin to reward customers – WooCommerce Points and Rewards. Using this plugin, you can easily set how many points customers should earn for each dollar spent and set how many points can be redeemed for a specific discount amount.
Talk to customers, take feedback
Customer relationship stands above all. Understand your customer needs, their problems and gather feedback. Based on this communication, you can offer better solutions to them.
A video call or a web call seems the best choice to understand customer's concerns.
Remember, there is not a problem sending many emails. The problem is sending many irrelevant emails.
Have a case-studies page on your store
The more you promote your customers, the more they will reciprocate in the form of purchasing from you.
Promote your customers wherever you can – may it be on reviews page with testimonials or social media.
A dedicated page wherein how customers have benefited from your product gives you a solid advantage in terms of credibility. It works way better than testimonials. Other people who read that can easily relate to their problems and may end-up buying your solution.
Offer coupon for a refund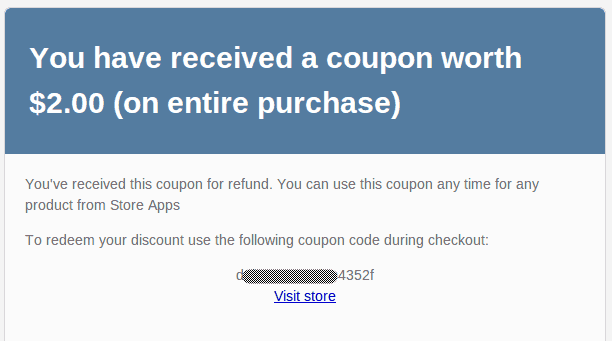 This is like hitting two targets with a single arrow.
In genuine refund cases, politely ask customers whether they would like a coupon for the same refund amount.
This coupon can be redeemed on future purchases. In this way, you have retained the customer as well as make them aware of your other products.
One simple plugin to issue coupon for refund is WooCommerce Smart Refunder.
Give competitor analysis to your customers
Let your customers know how your products are way better than your competitors. And if the product is what they were searching for, you have made it even easier for them to buy.
Observe your competitor's move constantly. It will help you plan your strategies better and survive in the market.
Also, writing a versus blog (your product vs your competitor product) helps you in boosting SEO ranking.
Regain customers using a price drop email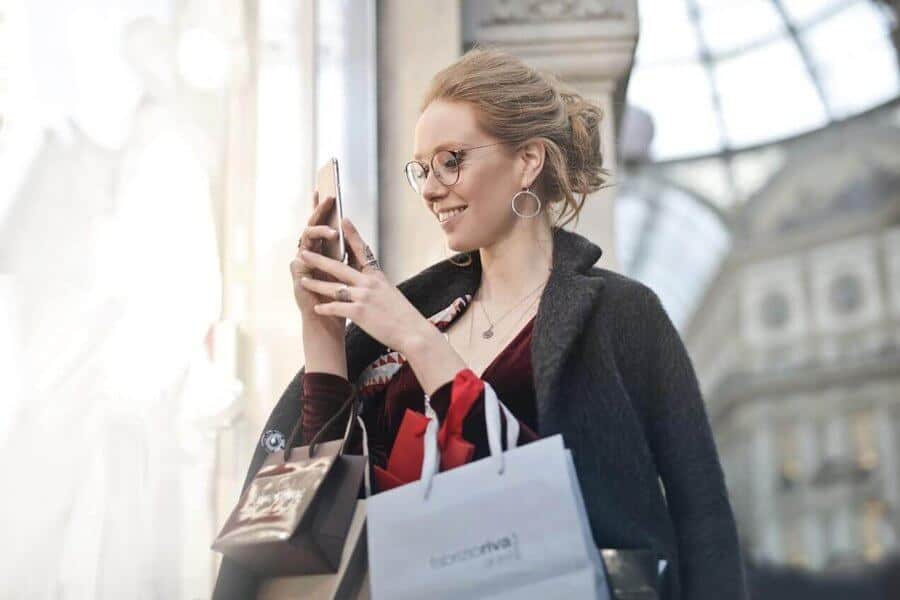 Potential customers also abandon your website if they find the product expensive.
So if somehow you can convince them and regain their interest in the product, they will make a purchase. And one such tactic to do that is using a price-drop email.
How to market price-drop email? (Add scarcity & urgency)
Target this email as a special offer email. Mention a reason as to why the price is low – sale, special occasion. Add scarcity and urgency triggers – limited stock and 12/24 hours validity respectively.
Whom to target?
Do not blast out an email to your entire list. Trigger this email specifically to individuals who already added an item but did not complete the checkout. They are the ones more likely to convert.
When to send the email?
Send immediately after the price changes in your catalog. This gives your target customers prioritized access and will give them a sense of exclusivity.
Recommended read – A case study on how to increase abandoned cart sales by 185%.
Run customer loyalty programs
You have a brand. You have a good rapport with your existing customers. They haven't churn.
That's the time to appreciate customers' loyalty towards you and never disappoint them.
Offer these customers a loyalty program or special membership where they get access to exclusive deals, bonuses, gifts or special discounts which motivates them to a greater extent and stay with your brand for a longer time.
Promote new products and bonuses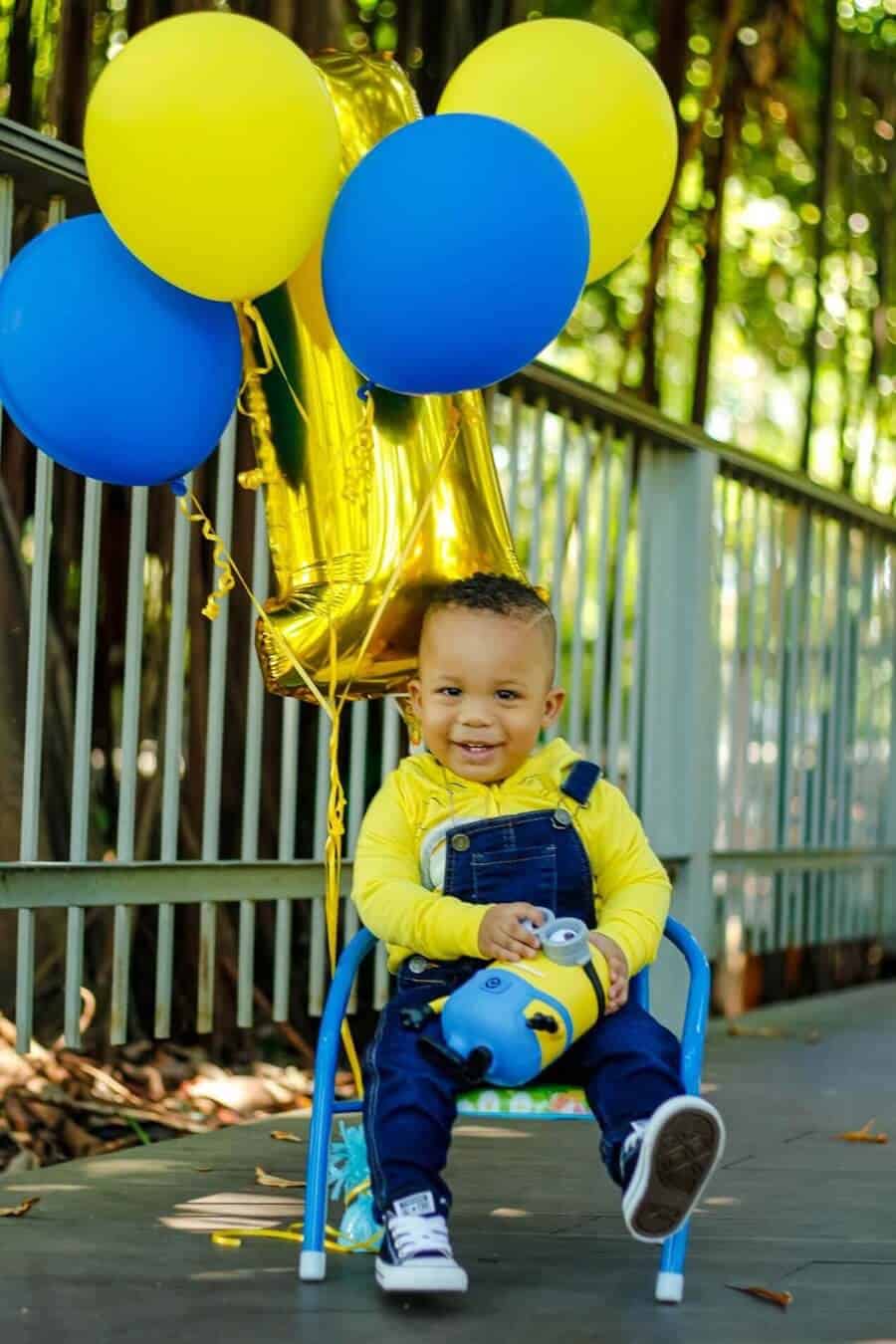 Your new products or other top-selling items will always be on the radar of top spenders and frequent buyers more. Notify this customer segment with attractive emails about it. Providing some bonus initiates more future purchases. For example –
Provide free shipping above a certain value for a limited time.
Provide educational content that guides your customers about the working and benefits of your products.
Convince them how your products can create an impact in their life.
Some of your existing customers may not purchase another product from you now or have abandoned the cart for any other reason. They are likely to return when they see your ad or posts again on various social networks.
Facebook Ad is the hot pick here. You get good options to create an audience, filter them and then run targeted ads based on time and budget.
Remember, you might not get an instant conversion, but it will give your brand more visibility and people will surely buy. Yes, your ad copy, image and CTA matter the most. You should be smart enough like Jesse to convey your ad in that Facebook Ad space.
What top companies like Starbucks, Netflix and others do for customer retention
I hope you are now well-versed with these customer retention strategies. But here's something very interesting I have for you.
Simple hacks used by the top brands to retain customers and build relationships.
Starbucks: Provides luxury and enhanced customer satisfaction
All Starbucks' outlets offer nice interiors, free Wi-Fi, exposure to premium products, special memberships, etc. Their intention behind this is to provide value and not just sell a cup of coffee. Due to such high customer satisfaction, Starbucks reported a whopping $14099 customer lifetime value.
Netflix: Reduced waiting period
Netflix knows that impatient customers cancel their subscription because they don't like waiting for movies to arrive in their email. Hence, Netflix has added a feature where customers can stream movies on the web before it arrives via email. This helped Netflix reduce churn to 4%.
Zappos: Introduced a 365-days return policy
Zappos identified that their best customers have the highest return rates, and the most expensive shoes have a 50% return rate. So Zappos implemented a 365-day return policy along with free shipping and free returns. As a result, customers made purchases more frequently, giving a boost to overall sales.
Bonobos: Provides a physical trial up-front
Bonobos, a leading men's apparel brand discovered that Guideshops bring in customers with the highest lifetime value across all of its marketing channels. So, with Guideshops, Bonobos has service-oriented e-commerce stores that enable men to try on Bonobos clothing in person before ordering online. This strategy helped Bonobos increase CLV by 20%.
Best offers to retain customers based on types of WooCommerce store
After having a look at the strategies, let's see what type of offer works to a great extent for a particular type of WooCommerce store.
Grocery, FMCG
Offer – Cashback, bundle deals like "Get 30% cashback up to $30".
For example – Irresistible items like snacks, tetra packs work even better when offered as a bundle or bigger version of the same thing. Because this fat-rich generation always crave more for food and they are not satisfied by small bits.
Gyms, Personal coaching, Internet marketing
Offer – Free 'X' for a limited time if you buy 'Y'.
For example – A person aiming to get slim in a short span will need some motivation, a consultant who can help him achieve that goal. So, a paid gym membership including a limited period free personal consultation will encourage the person by that membership instantly.
Fashion and clothing
Offer – Student discount
For example – The young bunch of fashion enthusiasts desires to wear branded and funky clothes, shoes, accessories but at an affordable price. If your audience base has a fair proportion of the young population (less than 25 years of age) as your key customers, you can offer a student discount.
Electronics, Furniture
Offer – Free Shipping / Delivery
For example – Purchase above $350 and get free delivery. Generally, people mind shipping charges on the purchase of high-end electronic items or furniture goods. Taking away this concern fully will only ensure lesser cart abandonment and more profit.
Digital / Virtual and downloadable products
Offer – Slashed price on lifetime plans
For example – Buy annual license at $99. Lifetime at $299. With a saturated market where competitors are in-line to sell their plugins, a lifetime license at an attractive price is a smart move to attract customers.
Comments…feedback…suggestions?
We are here to stay. We want our business to grow. Without experiments and risk, you can't survive. Implement these customer retention strategies on your WooCommerce store and find out what works the best for retention.
Also, don't ignore acquiring new customers. Strike off a balance between retention and acquisition so that revenue keeps flowing from both ends.
So which customer retention strategies you found the best one? Have you tried other strategies that have given you good conversions in a short time? Share it with us and it will help the readers to a great extent.