Not all discounts are for everyone. But what if someone lands on your site for the first time?
Wouldn't you want to hook them to your store with some attractive discounts?
We're sure you would have nodded at this question.
The 'all in one' coupon management plugin – WooCommerce Smart Coupons gives you the power to do that.
This article will help you understand how you can run some discounts for everyone while simultaneously running some specific discounts only for your target audience.
Steps to display a coupon code on checkout and other pages
Smart Coupons gives you the option to show a coupon on the cart/checkout page so that only limited users can see and apply it.
But, if you want to also show a coupon on all pages so that all users see it, in spite of running some promotions for specific users, you can use the 'Storewide Notice' feature of Smart Coupons.
It's just a checkbox you need to tick.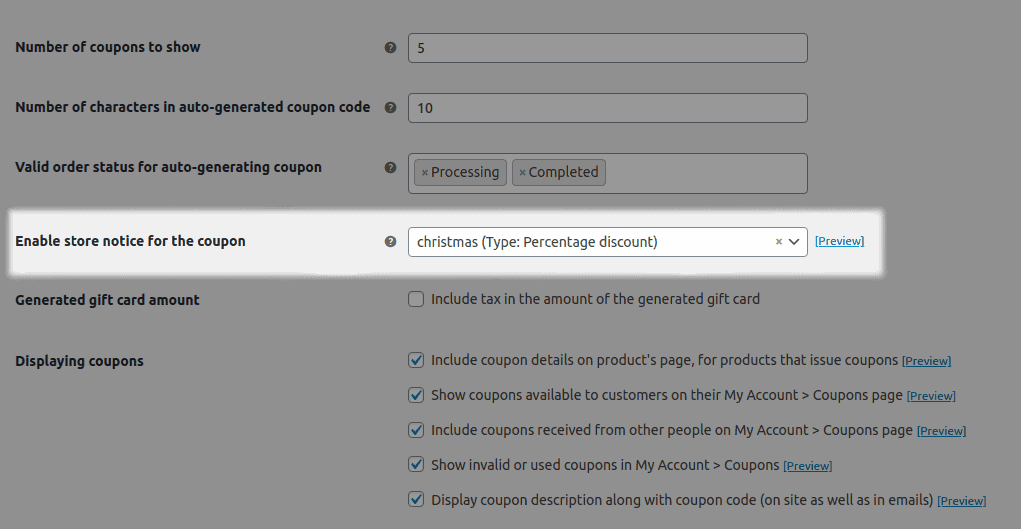 Go to WordPress Admin panel > Marketing > Coupons
Under Smart Coupons Settings, Find the Enable store notice for the coupon option.
Select the coupon code from the drop-down list that you want to show to your users. If you haven't created a coupon yet, refer to these steps.
Click on Save changes.
That's all.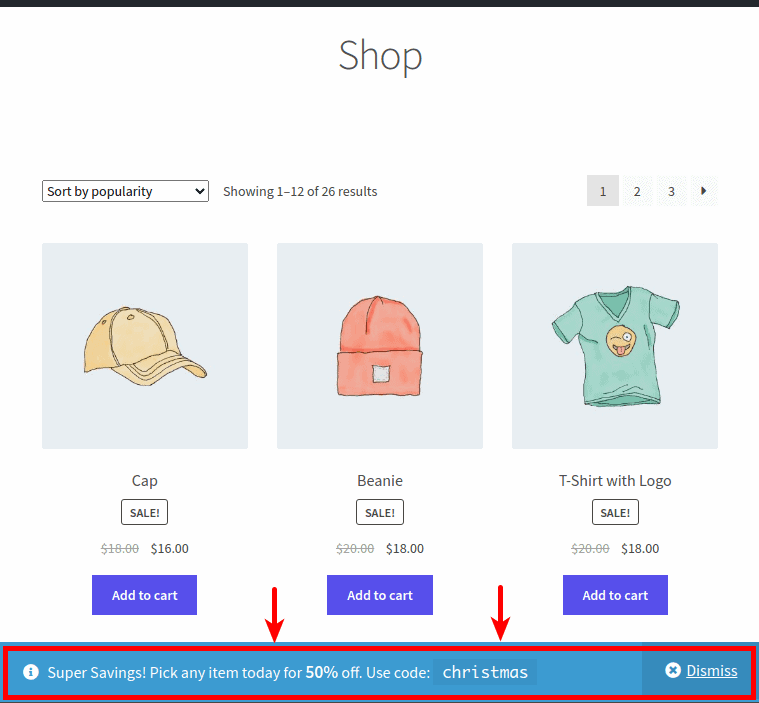 The selected coupon will be displayed with its description on all pages – shop, checkout, cart… If you haven't set the description, an automatic one will be generated and shown.
As a WooCommerce store owner, you would want to encash the maximum traffic that you get on your store. The storewide coupons give you a great opportunity to promote your offers not just to your regular customers but also to the new ones.
This way, your customers get a great deal and you get a customer. A win-win situation!
On a parting note
WooCommerce Smart Coupons plugin exactly helps you with such clever strategies to grow your sales and the customer base constantly.
Remember, no marketing strategy works as great as the discount one. So make sure you use coupons and use them rightly with Smart Coupons.