When a customer places an order on your WooCommerce store, you can easily provide them with coupons. This not just prompts them to place their next order but also keeps your store on their mind.
What makes it an easy opportunity is the fact that your customers don't have to remember or note the code anywhere. It simply gets added to their account.
Let's understand it.
Steps to issue a coupon for the next order
Default WooCommerce doesn't allow you to add coupons to a product.
But using Smart Coupons plugin, you can easily add or link multiple coupons with a product. These coupons get added to their account which they can redeem on their next order. It can be a discount coupon or a gift certificate/store credit.
WooCommerce Smart Coupons provides a powerful, all-in-one solution for gift cards, store credits, discount coupons, and vouchers extending the core functionality of WooCommerce coupons.
Here's how to issue a coupon for the next order: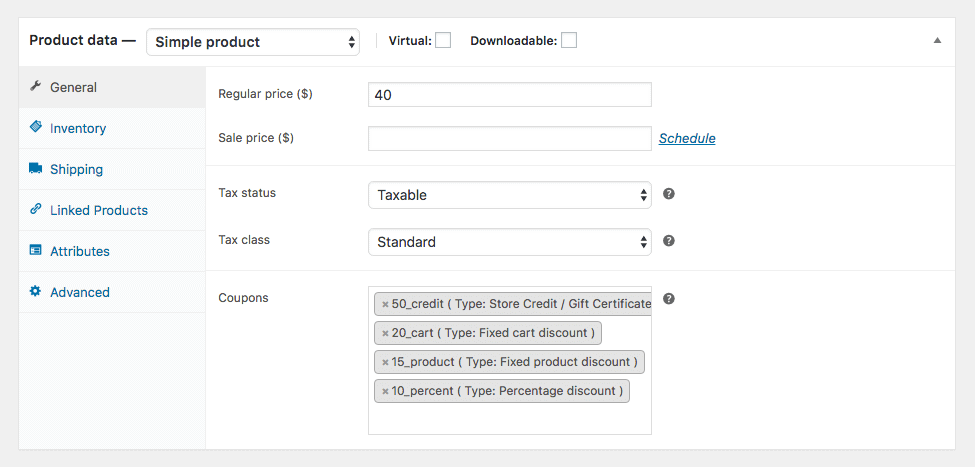 Edit an existing product or add a new one
In the General tab, go to Coupons.
Search for the coupon name you have already created. If not, refer to these steps to create a coupon or create a gift card or store credit.
Select the coupons from the suggestions. Select as many coupons as you want to issue along with that particular product.
Complete the other details of the product like sale price, regular price and such if not done.
Click on Update or Publish to save all the changes.
That's all.
Now, when a user purchases the product to which the coupons are linked, the user will receive those coupons in the email as well as find them under their My Account > Coupons section.
WooCommerce store owners can leverage these coupons to boost sales during holidays, festivals, or Black Friday offers.
Another thing, using Smart Coupons, you can also link a product as a free gift coupon to another product along with the quantity. When a coupon is applied successfully, the product or free gift is automatically added to the cart and the customer may continue shopping or checkout normally.
You can offer a Christmas coupon to someone who makes a purchase during Black Friday. As Black Friday traffic is much higher than Christmas traffic, customers will be encourged to make a purchase during Christmas as they have a coupon to redeem.
Winding up
If you're one of the WooCommerce store owners wanting to take their brand to the next level with powerful functionalities of WooCommerce coupons, your search ends here with Smart Coupons.
WooCommerce Smart Coupons is the best-selling coupon management plugin for WooCommerce offering you a one-stop solution for gift certificates, store credits, coupons, discount vouchers and such. Trusted and used by more than 15,000 users every day, it is everything you need to increase your sales.