You are chilling at a beach or sipping a coffee. And your mobile keeps on vibrating. What you see is a flood of messages of sales made.
Feels so good right?
That's the power of affiliate marketing. Do whatever you want, be anywhere; set it up and start making passive income.
This in-depth guide will help bloggers like you how to make a successful living using affiliate marketing.
What is affiliate marketing?
You promote someone's product and earn a commission on the sale made. That's affiliate marketing in the simplest terms.
If you as a blogger set up an affiliate program, others join it, promote your products and earn a commission, that's also affiliate marketing.
How affiliate marketing works?
Affiliate marketing involves three parties. Each aiming for a win utilizing their full potential.
Seller – One who creates a product
Affiliate – One who promotes the seller's product
Consumer – One who buys the promoted product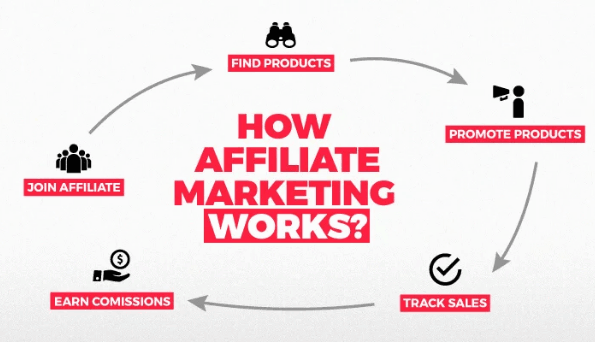 The affiliate marketer or blogger joins an affiliate program.
Gets a unique referral link or coupon to promote the product to their audience.
Some among that audience make a purchase using that link/coupon.
The affiliate earns the commission and the seller gets the customer and money.
Simple and straightforward. Works the same no matter what kind of product you're promoting or how established you are as an affiliate marketer.
So where do majority bloggers fit? They are affiliates.
That means you find a product or service that you like, promote it to your readers, and earn part of the profit on each sale that you make.
However, bloggers can also be sellers having their own products to sell. Like a travel blogger selling photographs. For these bloggers, having your own affiliate program is a much better option.
Refer this in-depth guide on affiliate marketing
With that said, let's move to the next section.
How bloggers can nail affiliate marketing the right way?
Remember, this is not an overnight success. It takes effort and patience. But if done wisely, you can make big in a short time.
Here's a step-by-step approach:
Identify your niche, target audience thoroughly
Being a blogger, you are well-versed with your audience. You know better their taste, dislikes, where they hang-out, etc.
Audiences are not the same as they used to be earlier. Their priorities are changed. They want new content. Like how we want new smartphones. Some may check social profiles daily compared to email.
So based on these, identify your target audience.
Choose products for your audience
You can promote products you already love. Or you may want access to some new products before promoting to your audience.
So based on your target audience, you identify which product or plugin can best suit your audience.
For example, if your niche is WooCommerce and people are looking out for solutions to efficiently manage their WooCommerce store, Smart Manager is the perfect product for them.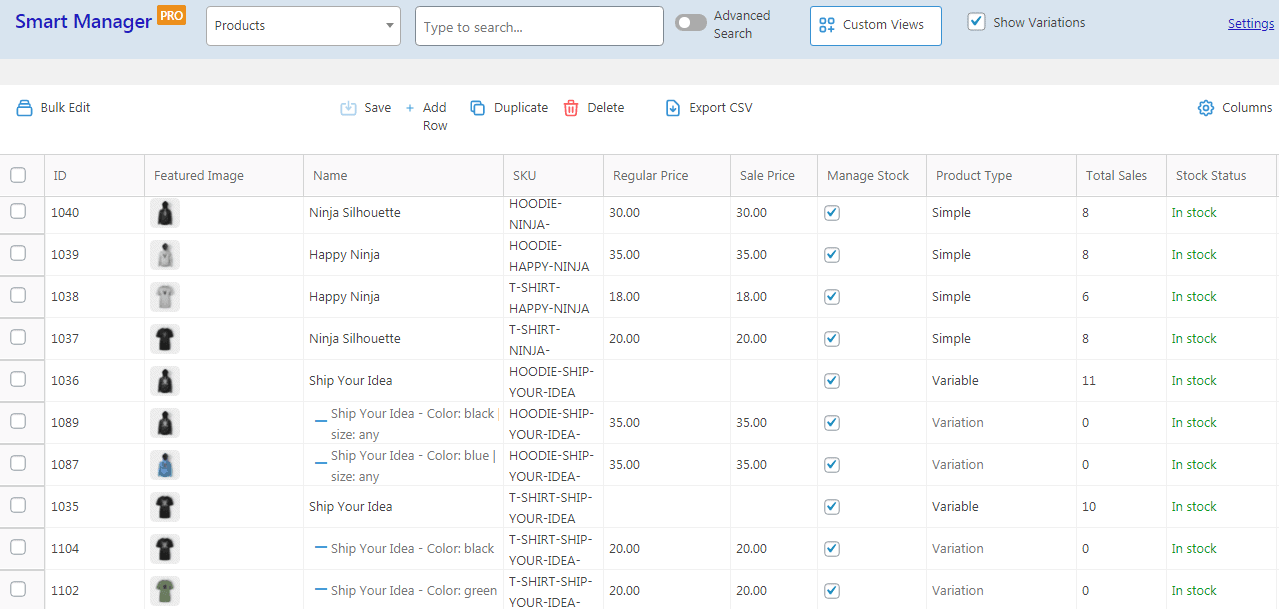 Now, choosing a product needs time and some investment.
You need to try similar products to choose the best one before promoting it.
Join relevant affiliate programs
Here, you have three choices:
The seller's product you are going to promote has its own affiliate program.
You join other affiliate networks to find good products and promote them.
Have your own affiliate program if you sell some products.
However, the second choice is risky.
That's because there are less trust and prior knowledge involved from the outset. You have to do your due diligence to protect your reputation and the credibility you've built with your readers.
When you work through a network, you typically won't know the merchant and usually won't build a relationship with them (your business relationship is with the network).
So option 1 or 3 seems the best.
If you go for option 1 or 2, make sure you see all the terms and conditions before signing up. Be it the commission, payouts or others.
Promote affiliate products
When you join the affiliate program, you'll get a referral link. Some programs do provide coupons as referral links which are useful for promoting products on Instagram.
If you are using WooCommerce and want to share coupons as referral links, Affiliate for WooCommerce plugin is your go-to solution.
You may also get some creatives and resources – banners, images, content, etc. to promote the products.
Fantastic. You are now well-versed with the basic essentials of affiliate marketing.
Now comes the big Q – "How to promote products?"
Do some keyword research
Blogger needs a strong copy to convert. And before writing a copy, keyword research and SEO are the primary steps.
Write benefit-driven post
Once you identify keywords, write a post around that keyword. Explain the pain points the product solves for the audience.
Write a review post or v/s post
To convert your audience more easily, review posts of the product or comparison posts works best. For example, "Best tools for…", "Your product V/s competitor's product", "The best alternative to competitor's product", etc.
Don't ignore SEO
The posts you write need to be in-depth, have supporting keywords, are mobile-optimized, need frequent updates to keep it relevant and at the top in the search results.
Promote in your list
This is the best and most converting channel for the product. If your list is warm, and you keep sending relevant content on a regular basis, converting them won't be that difficult.
Facebook, Twitter, product review via YouTube, etc. will bring traction to your post or product and give you money in the long run.
Well, that's quite enough for promotion. Do it right and see your sales soar.
Now what about bloggers who sell products themselves?
Consider travel bloggers, food bloggers, etc. who want to sell their photos, guides, recipe books, etc.
Or some stores sell products and do the marketing themselves by writing blogs to promote their products.
What's the better option for them to get more visibility and sales?
Have their own affiliate program.
Why better to have your own affiliate program?
Exposure – Your business will be more visible.
Lower costs – No membership fee, monthly fees and a transaction fee for every successful referral.
Full control – Free from complex features and clutter. Customize things as per your needs.
Dependency – You won't have to depend on any specific program to issue payments or meet conditions.
Consistent marketing – Get people from across the globe 24*7.
Using WooCommerce? Here's a popular plugin to set-up your own affiliate program
Affiliate for WooCommerce plugin makes it easy as a pie to set-up your affiliate program.
It's simple, jargon-free and without complications, unlike other plugins. It's one of the hot-selling plugins on WooCommerce.com.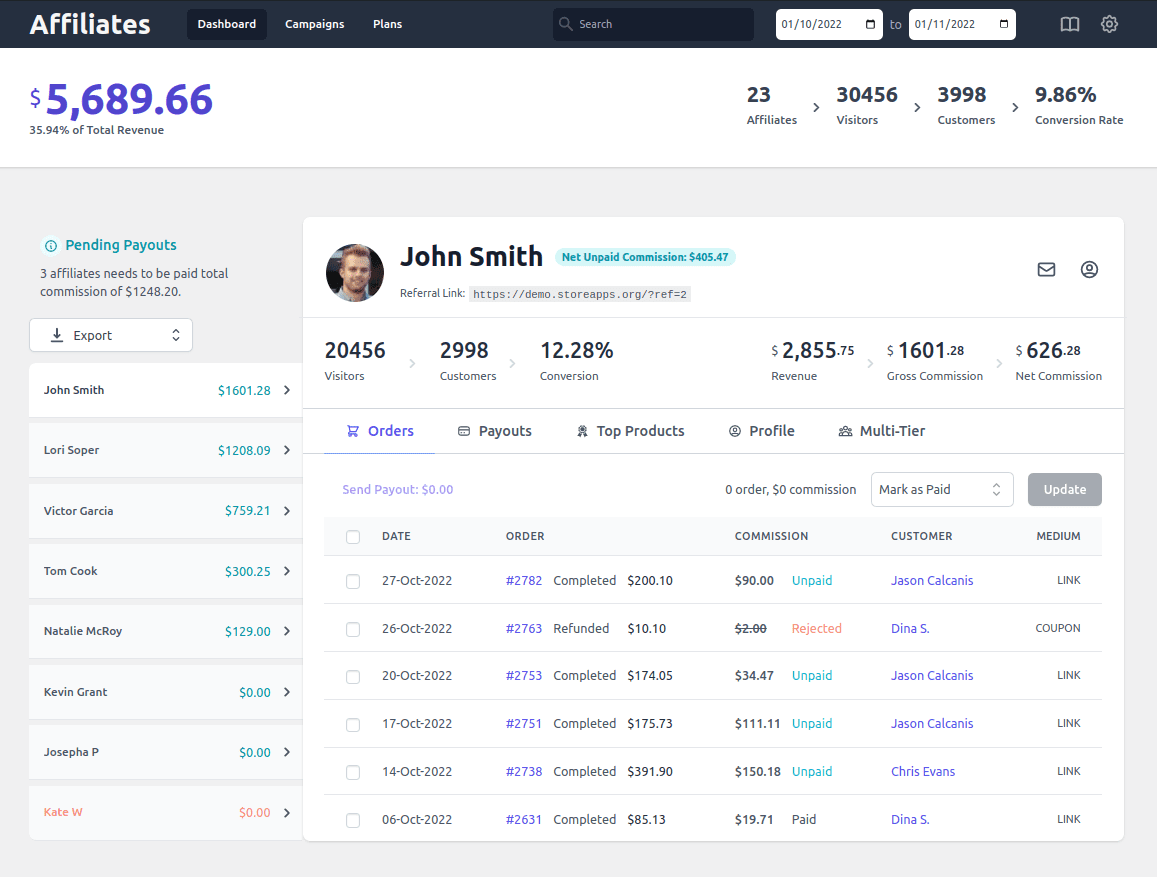 Top features of Affiliate for WooCommerce plugin
Single-screen interface
Use coupons for tracking referrals
Payout affiliates easily using PayPal
Unlimited affiliates, links, visits
Create unlimited affiliate marketing campaigns – add images, banners, email swipes, whatever you wish to. Your affiliates can use them to promote your brand better.
Real-time, accurate and advanced reports
Affiliate level performance
Affiliates can generate links, and track commissions themselves.
Automatically turn your customers (or any other WordPress users) into affiliates.
Get Affiliate for WooCommerce plugin
Boost your affiliate marketing
Once you start making money via affiliate marketing, you need to keep the momentum going. Here's what you can do:
Build a community – Keep on engaging with your audience on a regular basis – social, email, call.
Build relationships – Have good relations with the sellers, your customers. Promote the right products so that they trust you.
Offer Bonus – Not just promote a product, also give your users some valuable resources.
Explore other options – Target other niche, study products in that field, promote them.
Join other affiliate programs – This can be Amazon, ShareASale, etc.
The bottom line
Making a passive income is no dream.
Time, patience, honesty, dedication, some marketing skills…all are required to make it a reality.
Choose the right audience, right product, right seller and that's it.
So dear blogger, follow the steps mentioned in this article and you'll nail affiliate marketing.
Until then, happy growing!