Other than PayPal payout, direct bank transfer or other payment options, you get one more way to pay your affiliates and i.e. by reward points.
The difference here is, instead of sending payouts, you're adding the reward points.
This way, your affiliates get a chance to build a good amount of reward points & win some exciting offers at the end.
This document will help you understand how to mark reward points to your affiliates using Affiliate for WooCommerce plugin.
Steps to mark reward points to your affiliates instead of payout
Affiliate for WooCommerce plugin helps you mark reward points for your affiliates.
Using this plugin, you can set-up your own affiliate program. You can manage your affiliates from a single dashboard, create marketing campaigns, make payout via PayPal, set up commission plans and do a lot more.
Here's how you can assign reward points to affiliates: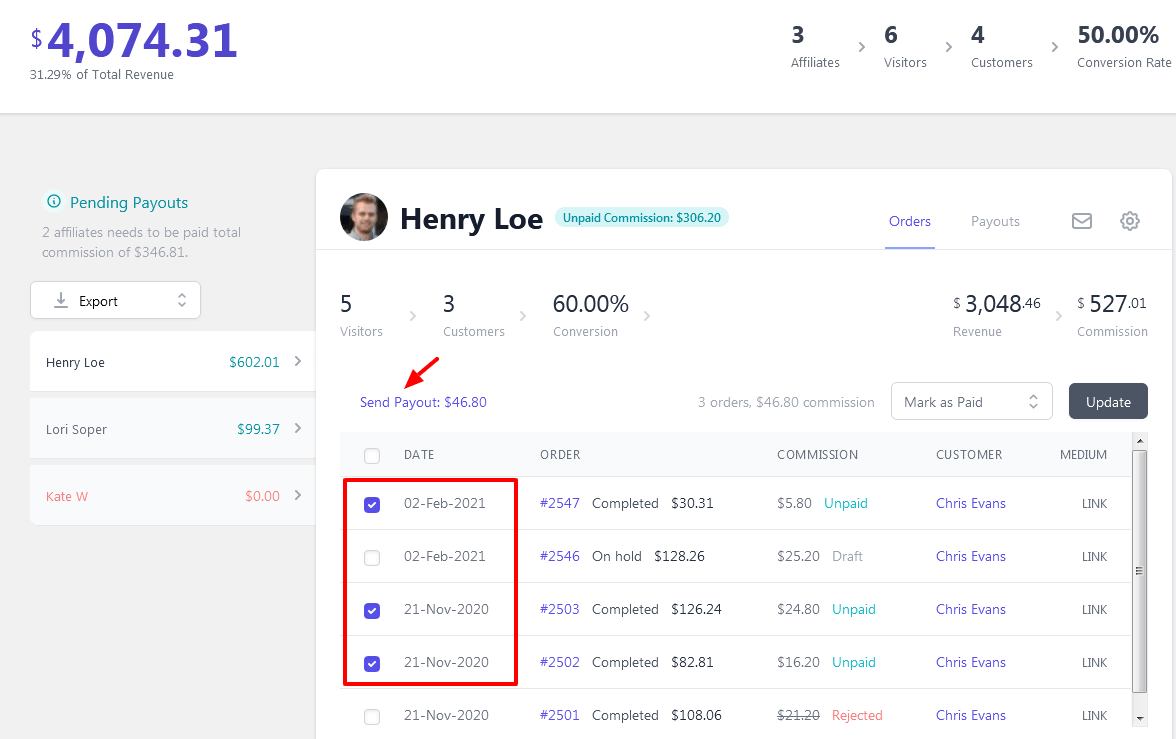 Login to the Admin panel of your WordPress
Go to WooCommerce > Affiliates
Select the checkboxes of the affiliate showing the status as Unpaid in the commission column
Once selected, click on Send payout.

Select Payment method as Others

In Payment method, select Other.
Enter the record date.
In notes, mention the reward points you want to assign to this affiliate. For example – 150 reward points
Click on Send
That's all.
These reward points will not be sent or debited anywhere in the form of money. Your affiliate will find it as Notes under their My Account > Affiliate > Reports > Payout History section.

Thus, at the time of making payments, you will know which affiliate you've paid and which ones you're yet to.
How to actually assign reward points?
Now, to issue actual reward points to your affiliates, you can use the popular WooCommerce Points and Rewards plugin or any other reward plugin you are familiar with.
Why pay through rewards?
Paying in reward points extends you the freedom of not having to make the payments instantly and regularly to your affiliates.
It is a great opportunity for your affiliates to build reward points and earn something bigger at the end of the year or once they reach a milestone of specific points.
This and many more such clever features are offered by Affiliates for WooCommerce to make your affiliate program unique and exciting.