The Holiday Season is by far the most profitable season for every online or offline business. It's a total win-win situation for both the buyer as well as the seller. And both prepare for it in their own ways.
This blog (plus the continuing series of blog), will particularly cover every aspect that an online seller has to take care of in order to have a successful holiday season.
The Complete Holiday Season Calendar 2018
Before diving into any strategy, tips, do's and don'ts here's a total listing of all the key holidays.
Note: The months of Oct – Nov – Dec are packed with many holidays. Out of which here are a few that are celebrated globally.
| Date | Important Holiday |
| --- | --- |
| 31st October | Halloween |
| 22nd November | Thanksgiving |
| 23rd November | Black Friday |
| 26th November | Cyber Monday |
| 25th December | Christmas |
| 26th December | Boxing Day |
| 31st December | New Year's Eve |
| 1st January | New Year |
On each of these days, buyers flock to online and offline stores to get exciting offers, discounts etc. Sellers must take full advantage of this opportunity and try making as much sales as possible.
Moving Forward, Let's Get Started
Now, that we know the important dates to watch out for, it's time we draw up a plan and create a schedule to execute the various offers for these dates.
Jump to the Offer Planner Spreadsheet
PS: I recommend, read the article and then download the planner. It will help you plan better!
When to start?
The earlier the better. It's never too early to start preparation for the Holiday Season. Considering the fact that this is the most profit making season of the year, you have to be over prepared and not under.
1st Week of October
Dedicate this week to email marketing & content preparation.
1. Email Marketing – plays an important role during holiday sales as it's the most direct way to invite people on your list and get them interested in your offers.
However, you just can't send them one plain invitation email. You need to build a rapport with them, give them something valuable and only then invite them to grab an offer. Here's a detailed way you can execute your email marketing during the holiday season.
2. Content Preparation – This is the best time to roll out content explaining the importance of your products. It works as a promoter both for new visitors that land on it via organic searches as well as old customers that follow the link they receive in the emails.
2nd Week of October
Have Graphics in place
Once your content is ready. Look out for graphics. Graphics are very important when it comes to engaging customers. So having the right graphic in your emails, blogs, offers makes a huge difference.
3rd Week of October
Promote Halloween
This is the right time to start promoting your Halloween Season Sale.
Put up a teaser blog
Send a teaser email
Promote it on your social media channels
4th Week Of October
Website preparation & Email Scheduling
This is the last week before Halloween. And it's time to get your website Halloween ready.
Create the offers and test them
Make the Halloween Offer live
1st Week of November
This is right after Halloween, so it's mandatory to send all your customers (not just the ones that took the offer) a big thank you mail.
Evaluate the Halloween Offer Emails
Check the stats, numbers
Evaluate how your emails performed – What was the click through rates, open rates, etc

How many people unsubscribed?

Which headlines worked, which did not?

Which email had the maximum response? Etc
Evaluate the Halloween Website Content
Check how the offer performed
The bounce rate
Which page saw maximum traffic?
How many people accepted the offer?
How many people rejected the offer?
Which product sold the most?
Which product sold the least?
Were there any special requests?
2nd Week of November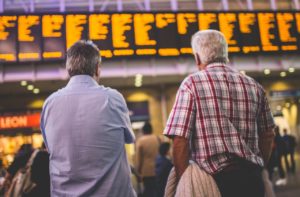 Send out the teaser for the Black Friday Sale. And start working on the content for blog, emails and offers. As you are creating offers for Black Friday as well Cyber Monday this may consume some time and thought and hence it's better to start early.
3rd Week Of November
Testing!
This is the time to test your offers, links, email content. As Holidays are fast approaching and you don't want things to go haywire, test in advance.
4th Week of November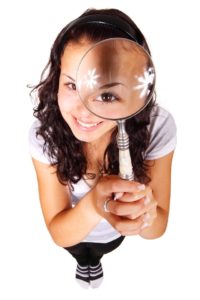 Make the offers live. And keep a close check on the stocks. There is a huge chance that the inventory may run out. So it advisable to keep an eye on both the sales as well as the inventory.
1st Week Of December
Show your gratitude to your customers, probably send them a freebie or a discount coupon for their next purchase. This will increase your credibility and earn your brand some brownie points among customers.
2nd Week of December – 4th Week of December
You may follow the similar sequence as followed after Halloween to prepare a schedule for the Christmas week.
Until then,