Emails & Holiday Season- The Romeo Juliet of Sales
Emails have a 3800% RoI i.e it has the potential of getting $38 for every $1 spent. And this amazing potential only triples during the Holiday Season.
However, these numbers can only be achieved if the right email is sent to the right customers and at the right time.
To make your ordeal simpler, this article will educate you and give you the complete series of right emails that will help you 3X profits during the holiday Season.
We went through over hundred emails from top marketers as well as marketing giants and compiled together the most optimal email series that got them maximum results.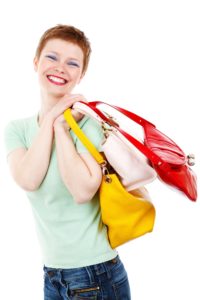 Make Sure You Read This Before Sending Any Holiday Season Emails
Before diving in what the email sequence must be, let's see what a bad email series looks like.
Sending lot of emails/sending only few emails
Sending irrelevant content/ non-convincing offers
Sending emails at the inappropriate time- too early or too late
So here are important tips that help you send the right emails at the right time with the right content to your audiences that will help you boost your sales to a great extent. Believe me, it's not too late. You can start afresh now also.
Jump To the Email Planner
Email Series to Skyrocket Holiday Sales like Top Marketers
1. Warm Up Email: 3rd October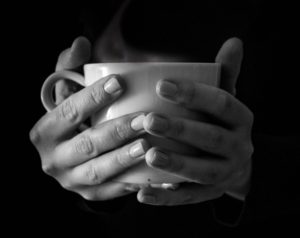 Before sending any holiday promotion mail, the first email you need to send to your audience is a warm-up email; be it your existing customers or new visitors you ought to reach to them and make a connection. You probably did not send them email for a long time. So it's the best time to start building a connection with them with the first Holiday Season email.
Keep it very simple. Ask them how everything is going on. Or ask for suggestions/feedback. You may even send a good resource to them like pdf, nice collection of images, ppts, some case studies, funny videos, etc.
It may happen that directly sending a promotion mail will just distract them and they unsubscribe from your list thinking that you are just interested in profits and not customers.
So don't just jump directly to the main content of holiday season. But smartly give them a teaser that there is something big in store for them. Best is to use a P.S.
Thus, this email will help you increase engagement with your audiences as well as increase relationship with your audiences making them feel you care for them.
2. Value Content Emails: 8th, 12th October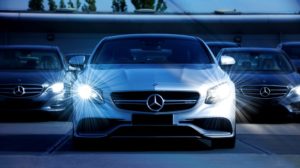 Good. Your engagement with your audience is on a roll and now it's the time to take that to the next level. How about giving them valuable material related to your product?
You need to lure your audience and make your brand more visible. Educate your audiences about how useful your products are. You can add this following content in the email:
Your best selling products / new products overview
Case studies / Success stories of your product
Testimonials as why your company / your product is the best
Resources – Images, funny videos, pdfs or Links to other useful content
Freebies
Giving such valuable materials makes your audience go crazy about your brand. Infact, they also get a sense that you have something important to offer which will prove valuable to them. They were waiting for it and you give it before they asked for. It's a win-win situation.
3. Halloween Teaser Email: 18th October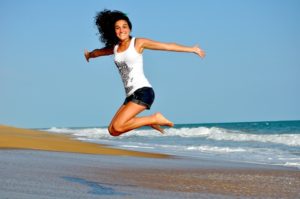 Next up in line is the promotion mail. 72% people prefer to receive promotional content through email. Now being in good connection with your audience, speak about the importance of holiday season and a teaser about offers.
Don't disclose offers yet but create that excitement among audiences so that they won't forget to check out your main offer emails that will be lined up.
You won't believe but audiences anticipate promotional mails without any second doubt, I being one of them.
4. Halloween Main Offer Email: 24th October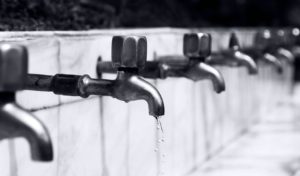 Perfect. The relationship which you ought to build before main offers are built. The promotion teaser is out too. But, since it's the holiday season time, audiences will be flooded with a lot of emails and you need to make your email stand out from the crowd.
This is the best time to pitch your offer. Your best offer whatever it may be; a 30-40% discount, Flat 50% sale, Buy One Get One Free, etc; use graphics to make them more attractive, engaging and convincing.
Very very Important– Add a countdown to the offer. That creates scarcity among audiences before the Sale day itself. This is the high point where you will be in limelight and your audience will definitely make a purchase with you.
Bonus: You can also give a discount Coupon in advance to attract more customers to avail your offers whenever you send audiences the offer email.
5. Halloween Offer Reminder Emails: 29th October
Once you pitch your main offer, that offer should keep probing in the customer's mind.
But customers are humans after all. They tend to forget sometimes. For that reason, you need to keep sending emails at intervals before the main Halloween Sales Day.
Though offers are not forgettable, making the audience accept your offer is your ultimate goal.
Also, not all audiences may have seen your email. And many of them who have seen the email might not have accepted your offer.
Just announcing the offer once won't help. That buzz, that momentum should be kept alive until the sale ends.
6. Halloween Offer Countdown Email: 31st October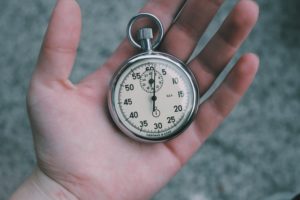 Awesome. Everything is fallen in place and finally, the sale is live. You want more and more customers to accept your offer.
So, without wasting a second, create that urgency among the audience with a countdown email saying that Offer is finally live, the sale is going to end very soon and the stock is almost on the verge of getting over. Come, check out and make purchases before time runs out.
Here is the last and only chance to convert audiences.
7. Halloween Gratitude Email: 1st November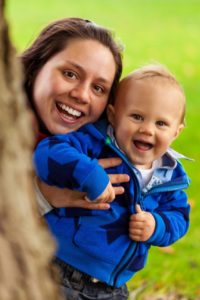 Perfect. I bet you will make sales than you have thought of. But, the series doesn't here.
Your sale is possible only because of customers and you need to express gratitude to them.
Send an email with a Thank You message- use a graphic preferably. This makes them delighted than much before.
Don't forget other customers who haven't made a purchase. Just send a thank you email to them for being part of your brand and hope to see more engagement from them in the future.
8. Black Friday & Cyber Monday Content and Offer Teaser Email: 6th and 12th November respectively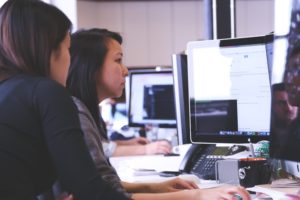 There is no stopping here as three mega sale days are lined up- Thanksgiving Thursday on 22nd November, 2018 Black Friday on 23rd November, 2018 & Cyber Monday on 26th November, 2018. So, you need to create offers and register them in the user's mind again and again to achieve skyrocket sales.
Like the offer email series you did for Halloween, the same you need to do for Black Friday & Cyber Monday. Make sure that you don't send the teaser immediately after Halloween Day otherwise that will leave the customer frustrated. A gap of 7-8 days is an optimum choice.
9. Black Friday & Cyber Monday Main Offer Email: 17th November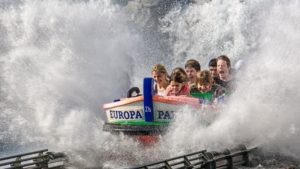 Once the teaser is out, it's time to reveal the Big Offer which every individual waits for one year. So without giving a second thought, disclose your main offer to the audience-Flat sale, discount, etc.
Since, its the main offer, it should have that charm in it to convert audience at the first instance. Use good graphics and softwares to make your offer.
10. Black Friday & Cyber Monday Offer Reminder Emails: 20th November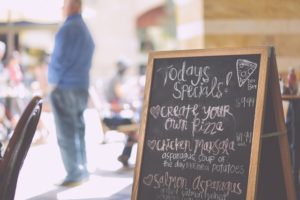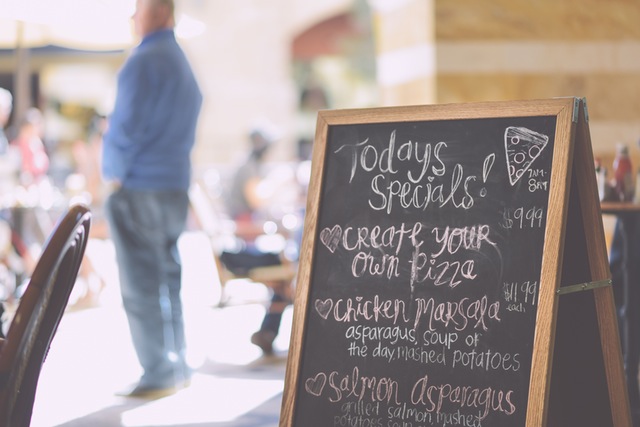 What happens at the time of Halloween may happen at this time too. As usual, reminders are a must to tell audiences that offers are coming soon and audience should make the most of it without fail.
Like Halloween, you need to probe the offers in customers mind before sale is live.
11. Black Friday & Cyber Monday Countdown Emails: 22nd – 26th November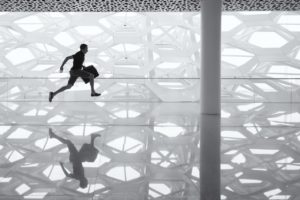 Remind audiences that the offers are live and only limited for a particular time. So they should hurry up and make the most of the offer before time or stock runs out.
12. Black Friday & Cyber Monday Gratitude Email: 28th November
Once again, everything is possible with customers only. So a Thank you email is a must to make your customers more and more delighted.
Also not to forget other customers who haven't made a purchase. Just send a thank you email to them for being part of your brand and hope to see more engagement from them in the future.
List of Resources to Help You Make Holiday Season a Success
1. Configure and send emails with this free WordPress plugin- Email Subscribers
2. Design offers, customize templates & add a countdown to your store using – Icegram
3. Create profitable sales funnel & offers with- Smart Offers
4. Create awesome graphics in- Canva
5. Choose hundreds of HD images from- Pexels
If you have more suggestions/ tools, please share it with us in the comments area.