Ultimate Holiday Season Guide –
Best Traffic, Conversion and Retention Strategies; Email Planning, Tools, Resources and More…
The holiday season is the most profitable one. Marketers, and store-owners have already jumped on the bandwagon to grab the pie.
If you haven't started or don't know where to begin, no problems.
We have done all that hard work for you. No need to read through endless blogs, browse various tools or read ebooks.
Here's a collection of the best traffic acquisition, conversion, and retention strategies to get you started with the holiday sale season marketing.
It covers – email holiday marketing strategy, to-do lists, must-have tools, trends, checklists, everything.
So don't waste any more time, go ahead and explore these resources and have a blessed holiday season ever.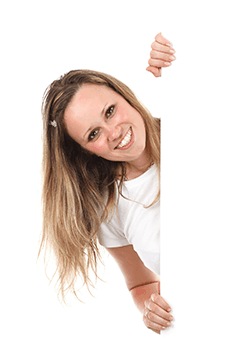 Ultimate Holiday Marketing Strategy Calendar


Deciding on a holiday marketing strategy is one of the most vital steps. So to make things simpler for you, here are some super useful calendars. They will help you stay on track and make holiday sales in 2022 a success!

Free holiday season planners (Must download)
---
Chapter 1
Acquiring qualified traffic and potential customers for the holiday sale season
As per latest stats by Spendmenot,
Black Friday 2021 saw 88 million Americans shopping online.
Black Friday online shopping sales hit $8.9 billion, which was an all-time high.
Holiday sales in 2022 are going to be a fire-cracker.
So, you need to gear up and fire from all cylinders to beat the stiff competition and report the best holiday season ever.
We begin with the most important one – Traffic acquisition strategies. If no traffic, then no sales, and no profits.
1. Publish problem-solving content for SEO
Find some keywords that relate to your products, especially long-tail keywords, and have a good search volume. Draft your content covering a topic on those keywords in depth. Add it to a holiday season spin by showing how they can be useful during the sale period.
It will surely rank higher in search engines in a short time. Customers looking out for a product to use the way you wrote will surely grab sales.
To learn more about SEO, refer to these guides:
You can also update your existing articles that bring good footfalls and put in some amazing holiday marketing ideas for a better result.
2. Optimize your website for mobile devices
As per Google, websites that are mobile responsive will be ranked higher compared to those that aren't. This means for similar landing pages of you and your competitor, you'll rank above your competitors.
Therefore, you have an opportunity to convert visitors first than your competitors. So don't neglect mobile responsiveness.
3. Get listed on deal sites / pages
You'll find lots of websites doing deals roundup. And they'll be more than happy to list your deal on their site. Cross-promotion, you see!
Getting listed on multiple deal sites will give you lots of new visitors.
For example, during the Black Friday Cyber Monday promotion, you can submit your deal to sites like BlackFridayDealsPoint to get more eyeballs to your offer.
4. Make your affiliates work
A lot of options on the deals site may not help all visitors reach your deals section.
But take this case. If your affiliates share about your deal, you can get more potential customers as they promote you more.
Increase the affiliate commission the holiday sale season so that affiliates stay happier.
You can even partner with your affiliates (product sellers) for a joint giveaway. Both of you will attract a good amount of quality traffic.
5. Promote offers via email and social media
Emails still rule the conversion game. But it requires proper planning and that's what Chapter 4 is all about.
Besides email, use social media to post holiday-themed images, contests, gift guides, and anything else you want to use to attract customers. Hashtags like #Christmas2022, #Halloween2022, #HappyHolidays, #BlackFriday2022, #CyberMonday2022, #Thanksgiving2022, #HolidayShopping, etc. will give you more traction.
Also, do not ignore the power of Facebook Ads and Google Ads. They can be of great help to promote your offer.
---
Chapter 2
Converting new and returning customers
A majority believe pricing deals are the biggest motivator for making an online purchase. Not me.
Above pricing, there's the value you deliver via your product. A perfect product accompanied by a good deal is bound to set your sales on fire.
So let's see some amazing holiday marketing strategies:
1. Focus on your sales copy – design, headings, content, images
What seems better, sells more. A good design will leave a positive impression of your brand in the customer's mind. Precise headings, non-fluffy content, high-quality images, content that explains how the product solves the user problem are key ingredients to good conversions.
2. Pick less popular festive days for offers too
Shoppers know Black Friday, Cyber Monday, Christmas will be the major days. But they ignore Halloween, Boxing Day, Green Monday. These days also report sales at level par with the major days.
So running an offer these days must-be on your topmost priority.
3. Offer a friction-free checkout (One-click if possible)
The complicated checkout process will draw customers away. A quick checkout will make them buy.
Consider allowing people to check out as guests to speed up the process. And make sure your cart button is prominently displayed on every page of your site for easy clicking.
4. Dig deep inside your store's database and get actionable insights
This will help you identify your customers, website and product performance.
Which landing pages acquire the most traffic?
Which products are best-selling and worst-selling?
Who are the customers in the top spending bracket?
Which customers are dormant?
What is the best sales time for your store?
A lot of questions that you can tackle and some holiday marketing ideas for campaign conversions.
The best part, these insights, and metrics are readily available in Putler, an e-commerce analytics solution.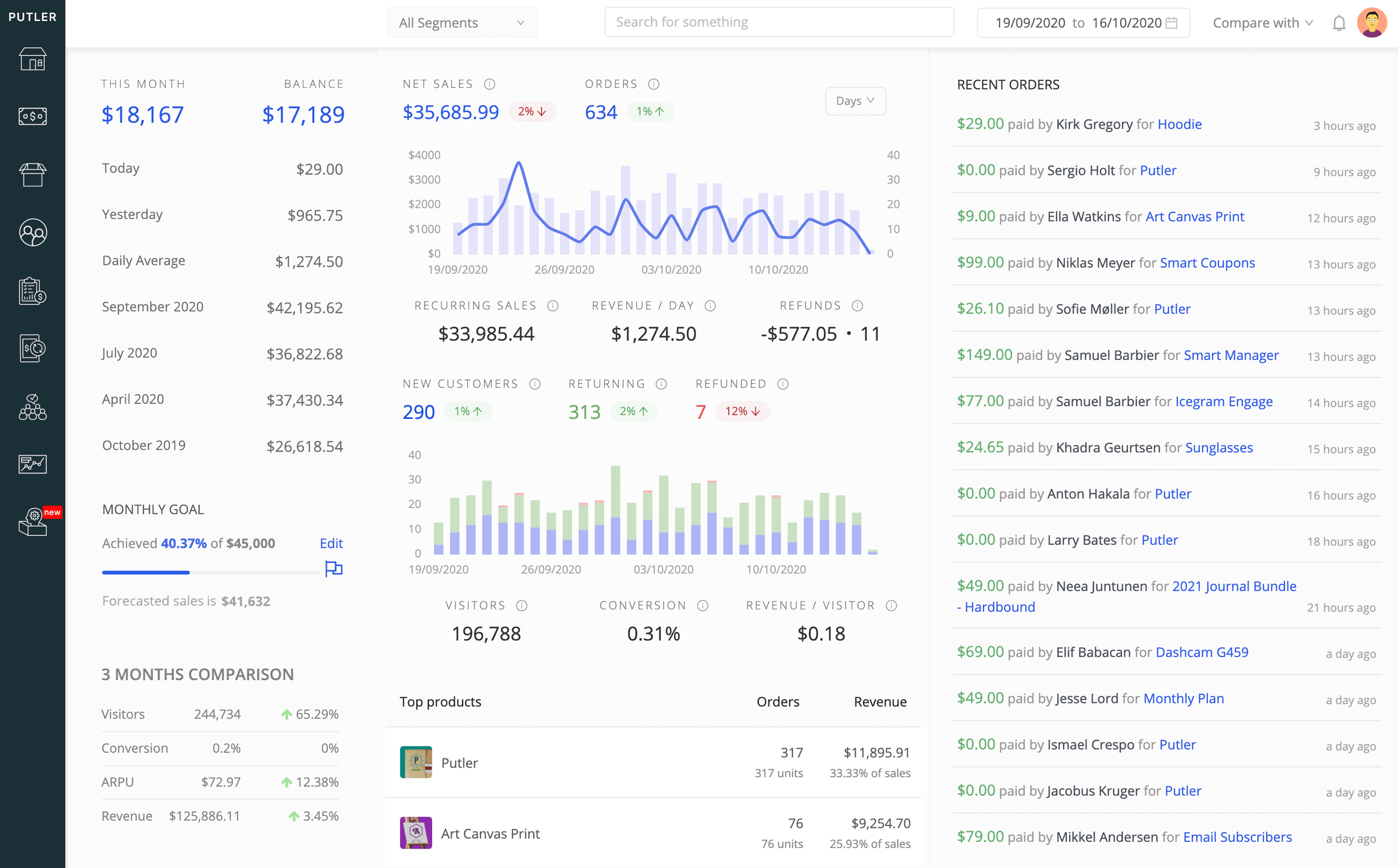 ---
Chapter 3
Customer retention strategies
Building customer relationships will make customers stick with your brand longer. And to retain them, both first-time and multiple-time purchasers, they are eligible for some baits/rewards.
Let's look at some retention tips for the customers acquired during the holiday sale season.
1. Target festive offers based on geolocation
Tailor offers and bonuses only for these customers. Identify major festivals of these countries and offer festive bonuses to customers residing here.
This adds a personal touch and exclusivity to your deal.
Example: You can run an extended "St.Patrick's Day" sale only in countries where this festival is celebrated.
Resource – List of some major festivals of countries with dates
2. Run special offers
Run a bumper sale – Flat 40% off on purchase above a particular order total.
Free shipping + Flat 35% Off on purchase above a particular order total.
Buy More Get More – Buy 2, Get 25% Off, Buy 3 Get 35% Off.
Surprise Bonuses on purchase – products, tools, event tickets, gift vouchers, etc.
Want a simple solution to create these offers on your WooCommerce store? Smart Offers is the one.
Btw…these offers work great to convert new customers too.
3. Don't give customers a chance to search for complementary/related products
Suppose you have a related product for your main product and you know your existing customers will benefit from it.
Be proactive and email them about this product and how it solves a pain point for the users via your email series.
If you do not, your customers may search for it and may land up on your competitors' websites.
4. Target customers based on their purchasing power
Identify your target customers. Based on their previous purchases, run customized offers for these customers to enable them to make a purchase again. It can be reward points, cashback or offering a loyalty program.
To avoid the hassle of creating and identifying customer segments, you can take the help of Putler's RFM analysis. Once you've connected your store to Putler, it will automatically create RFM segments for you within minutes. After that, all you need is a good email copy. For example:
Give a special one-time discount offer to customers who ordered 6 months ago.
For recent high-end purchasers, offer a loyalty program or a membership offer. You may even gift special coupons or reward points.
If a returning customer spent good money but has not made a purchase recently, provide some bonus like free shipping or store credit to initiate more future purchases.
After all, experts are shouting for years to use segmentation. The conversions you'll get will be phenomenal.
I hope these holiday sales 2022 ideas will form a strong backbone for your holiday marketing strategy. We move ahead with another crucial piece – Email planning. Without them, your holiday season will be a damp squib.
---
Chapter 4
Email Planner
Emails & Holiday sale season are like the Romeo & Juliet of sales. Emails have a 3800% RoI i.e it has the potential of getting $38 for every $1 spent. And this amazing potential only triples during the holiday sale season.
However, these numbers can only be achieved if the right email is sent to the right customers at the right time.
We went through over a hundred emails from top marketers as well as marketing giants and compiled them together with the most optimal email series that got them maximum results.
So here are important tips that help you send the right emails at the right time with the right content to your audience. Believe me, it's not too late. You can start afresh now also.
We have also summarized the entire email series in a spreadsheet. You can use it anytime for future use.
Download this Email Planner
1. Black Friday & Cyber Monday Content email: 10th November
There is no stopping here as three mega sale days are lined up- Thanksgiving Thursday on 24th November, Black Friday on 25th November& Cyber Monday on 28th November.
Begin with some content related to Black Friday – sales, stats, forecast. Add some resources or freebies.
2. Black Friday & Cyber Monday Content and Offer teaser email: 14th November
Continue building the momentum with more resources and how your products can help solve user problems. Add case-studies, reviews, etc. to add credibility.
That said, attach your big offer teaser without disclosing it to create anticipation.
3. Black Friday & Cyber Monday Main Offer Email: 18th November
Once the teaser is out, it's time to reveal the Big Offer which every individual waits for the entire year. So without giving a second thought, disclose your main offer to the audience – flat sale, discount, etc.
Since it's the main offer, it should have that charm in it to convert the audience in the first instance. Use good graphics and software to make your offer.
Bonus: You can also give a discount coupon in advance to attract more customers to avail of your offers whenever you send audiences the offer email.
WooCommerce Smart Coupons is the best solution in this case. It helps to schedule unique coupon codes to customers.
4. Black Friday & Cyber Monday Main Offer Live: 22nd November
You can't take a chance to run offers from Thanksgiving day. It is always better to start the sale 2-3 days earlier. Sending email gives you an advantage that shoppers come to your website first as the sale is already live.
Tell users that your sale is live. Highlight best-seller and featured products using graphics to make them stand out. Add appropriate CTA's wherever necessary. Add scarcity and urgency triggers without fail.
5. Black Friday & Cyber Monday Countdown Emails: 25th & 28th November
Awesome. Everything is fallen in place and finally, the sale is live. You want more and more customers to accept your offer.
So, without wasting a second, create that urgency among the audience with countdown emails saying that the sale is going to end very soon and the stock is almost on the verge of getting over. Come, check out and make purchases before time runs out.
6. Black Friday & Cyber Monday Offer Ending Email: 30th November
One last email reminding users that the mega sale period is ending and then will be the draught of such big offers until next year. So, this is the last chance to grab the offer. Hurry up and make the most of the offer before time or stock runs out.
7. Black Friday & Cyber Monday Gratitude Email: 2nd December
The bumper sales you get during the Black Cyber season is possible only because of customers. So a Thank you email is a must to make your customers more and more delighted.
Important Note: After Black Friday & Cyber Monday, another major festival is lined up – Christmas. You can follow the same sequence of emails for Christmas as you did for Black Friday.
12th December 2022: Green Monday sale (optional)
15th December 2022: Christmas related content
18th December 2022: Reveal your Christmas offer
22nd December 2022: Sale is live. Start early because people will be on holiday from 24tth to 26th December.
26th December 2022: 26th is like Black Friday in countries like Canada, UK, Australia, and others. So keep your Christmas Sale extended till 27th December 2022.
29th December 2022: Gratitude after Christmas / Boxing Day.
Don't wait any longer. Just download the email planner spreadsheet and start sending emails that your customers will love.
Download this Email Planner
---
Chapter 5
Free Black Friday templates, christmas icons and Images
Black Friday / Cyber Monday templates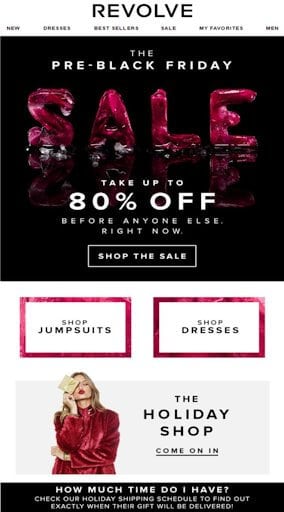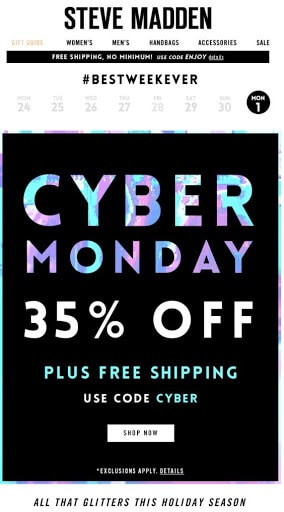 Get all 15+ templates

Now, I couldn't help you with the physical Christmas decor so I thought of making a list of some real good virtual ones, just for you.
Best and Free Christmas Decorations
I carried out a research and tried collecting some of the best free Christmas resources, icons, images and wallpapers around. These resources are free and you can use it for decorating your blog, website, online store and also your emails.
Icon Sets
Icons are some really simple but cool things which instantly beautify your website content. You may choose to use it on your landing page, feature page, within your blog content or simple inside your newsletter / email.
Smashing Magazine has come with a set of 25 nicely designed Icon set by the designer Manuela Langella.
Download these icons here.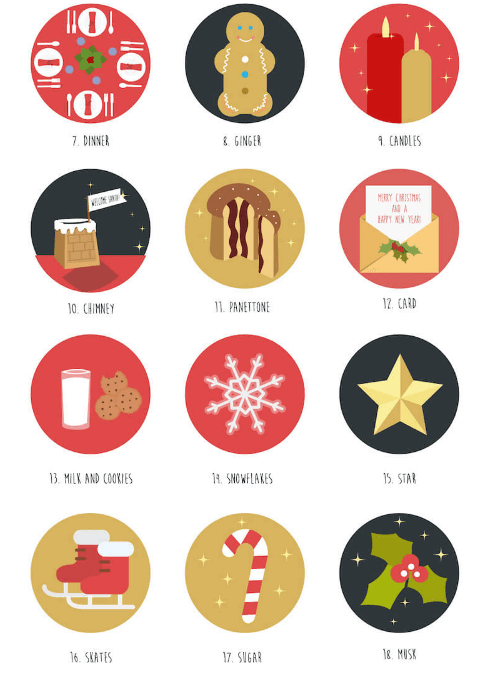 Flaticon also gives you a set of black and white flat icons which can be used to spread the Christmas message.

Download this icon set now.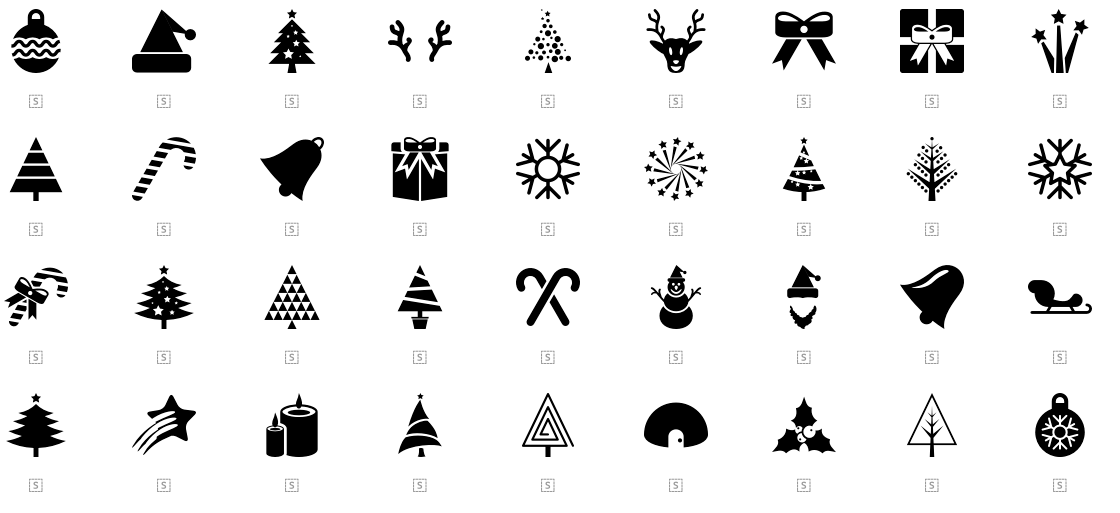 If you are looking out for a more vectorized icons this set by Vecteezy is something you must checkout.
Download these icons now.

Another great option for colorful icons is the icon set by Webneel. Webneel gives you a total of 150 icons. Here's an example of few of them.
Download these colorful icons here.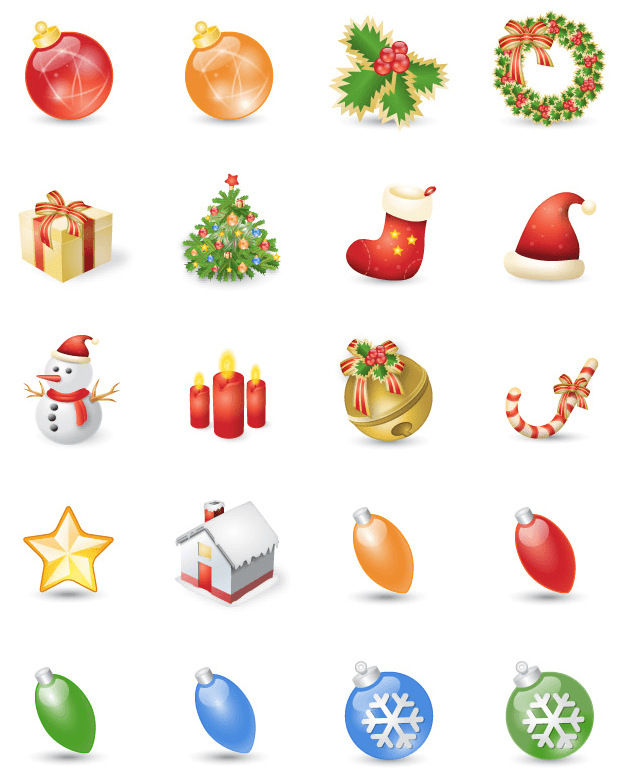 HD Images
Icons are tiny, what if you need a bigger image. Say a image for the background of the landing page / huge blog feature image / background image to the popup etc. To satisfy all these requirements here are a few free HD images you can use this Christmas season.
Pexels is a great website and we source most of our blog feature images from it. Here are some really nice Christmas themed images you can use too.
Download Pexel images here.

Just like Pexels, Pixabay is another website that gives some cool looking Christmas HD images.

Download it here.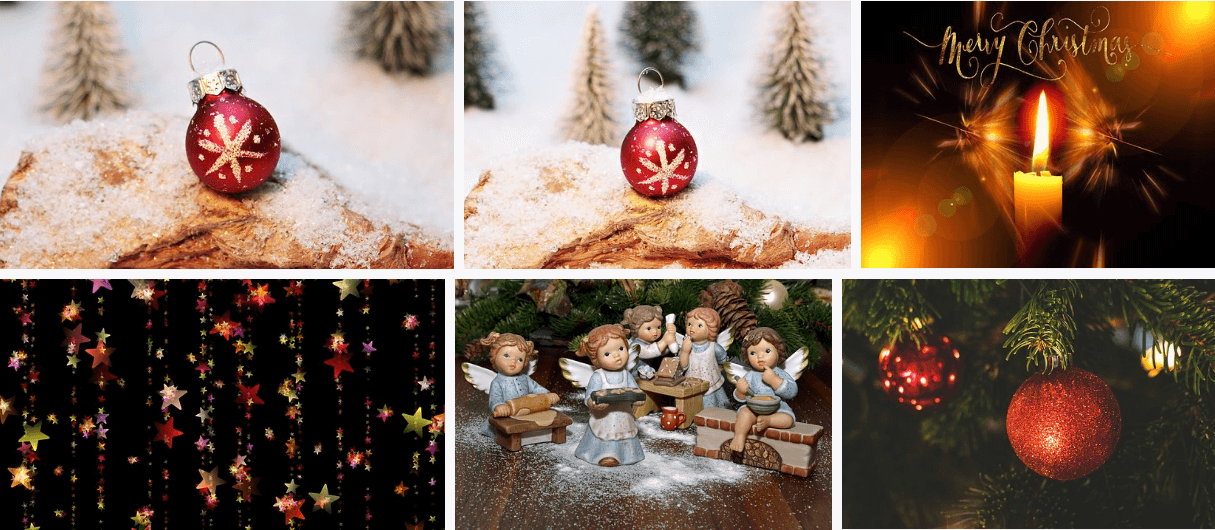 Have more resources to share? Add to this list
Do you know of similar resources? If yes, make sure you add it to the comment section below. I will quickly update it to the blog.
P.S. Hope you find these resources useful.
---
Chapter 6
Best tools, holiday checklist, other important links
The Holiday Season comes with time constraint. There's never enough time to get things like website designing, copywriting, email content, graphics etc. That's where, outsourcing comes to the rescue!
Why outsourcing is a smart option?
Just like me most of you might dislike delegating tasks to outsiders and would prefer doing everything single handedly. Right?
But, there are couple of things that I learn't and would like to share about things that can go wrong if you choose to complete everything inhouse:
You may not have the expertise, neither the man-force to complete each task in time.
The quality of work will fall if you pile up things.
It may take longer to complete compared to the time taken by a professional
May cost you money in terms of hours.
How to get the best work done in less time?
Outsource. Outsource. Outsource.
A good tip : Choose to outsource things you don't have expertise in.
Work that can be outsourced:
Copywriting
Graphic Designing
Website Designing
Blog/Sales Page Writing
Accounting/Consulting
SEO
And more…
To make things simpler for you, we've complied some of the top sites which provide freelancers. Go through the article, take your pick and outsource as much work as needed.
One of the fastest growing outsourcing websites, everything on Fiverr starts from $5.
Fiverr lets freelancers submit their qualifications and pricing. You can browse through the freelancer's profile and contact them via chat to initiate a discussion.
A very popular site, freelancers here mostly work on per hour basis. All you need to do is make a spec of your project and post it. Freelancer will then immediately start contacting you.
Upwork is more suitable for larger projects like website designing, development, consultancy etc.
This site is filled with great graphic designers. It has a competition system in place that pits those designers against each other. To start your project, you tell the crowd what you want and within a few days you will have a range of designs submitted by a whole host of designers.
You can then rate designers, ask for revisions, and then eventually pick a winner.
Guru.com consists of freelancers ranging in various specialities like programming, graphic designing, writing etc. Just like Upwork, you need to post your requirement on Guru.
Guru.com then sends you a list of qualified "gurus" that fulfil the requirements you set for your project.
In this website, it's simply a matter of submitting a proposal to a client and then waiting to hear back.
Each job comes with a specific number of proposals currently attached to it, ensuring that you won't be bogged down by the proposal.
So don't waste time anymore, go outsource your work. These 5 sites are one of the best and most effective ones you can approach. I've used a few myself and they are truly a blessing.
---
Ultimate Holiday marketing ideas Checklist
Sale day is every store owners ultimate D-Day. It's this day, all the efforts are put to the test. And it's nerve-wracking to see anything break; be it your app/store or simply the link in your email.
We don't want you going through any such heartache's, so we created the before sale day checklist just for you.
1. Test for mobile responsiveness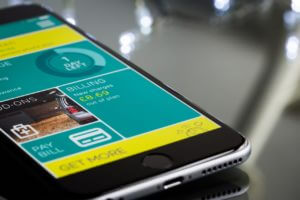 It's obvious that the most accessible gadget at all times be it the moment you get out of bed or in bed is the mobile. Right?
This surely explains why it's predicted that more than 50% of the transaction will be done via mobile.
So the first pointer in your checklist is: check your offers, website for mobile responsiveness.
2. Perform a mock transaction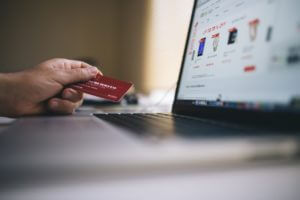 That's nothing but end-to-end testing of your offers. Don't just create an offer and test it visually. Go ahead and actually make a mock purchase. Find out:
Whether all links work
The checkout is smooth
The upsell (if any) shows up at the right time
If the CTA is clickable
3. Speed up the checkout process
Checkout pages have the highest dropout percentages. So keep the checkout information needed to be filled by the customer as concise as possible.
A cool plugin that let's you create a fast checkout for digital products is Express Checkout for Downloadable Products. This plugin helps to eliminate all the unnecessary checkout fields like physical address details which are of no use if the purchased product needs to be downloaded online.
4. Setup abandonment emails
There's tons of traffic which flow in but only a few complete a purchase, rest abandon the cart or checkout. Catch hold of this abandoning users and give them a more tempting offer (an offer that's too hard to let go!) using cart recovery emails.
5. Introduce live customer support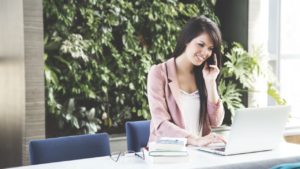 As Holidays guarantee an increase in traffic, it also guarantees an increase in the support requirements. Shoppers during this period are generally browsing multiple sites and want answers faster than usual. Thus, it is advisable to provide live support at least on the day of the sale.
Live support also gives you an excellent opportunity to connect personally with your customers, help them make the right choices and in the bargain sell better.
6. Put up FAQ's
Live support is great. But at times, customers find chat more time-consuming. They often have multiple queries and factors like slow internet connection, miscommunication, increased response times etc. only lead to more frustration.
To tackle these unpleasant factors, you may proactively make a list of questions that may arise in the customer's mind and answer them as FAQ's. You should keep this FAQ on a page that is easily accessible for the user.
7. Pay attention to your server
Many developers struggle with the question – 'What level of traffic increase to expect?'. On average, e-commerce stores generally double in traffic during Black Friday and Cyber Monday.
One way to ensure that your server is able to sustain the increase in traffic is to split up database, web, batch & file storage processes.
Doing this ensures that any piece of the application can be scaled up individually. This means that if you're getting lots of web requests, you can simply add a few extra web servers. Or, if your batch processes are piling up, you can add another server to process the batch queue.
8. Track email campaigns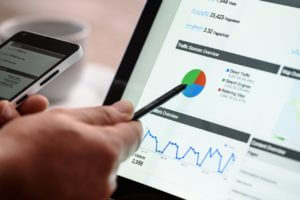 Another area that gets skipped is after sales reports. These may not be of much help when it comes to improving numbers for the current season's sales but it could surely help you make lesser mistakes for the next Holiday Season.
Add Google UTM tracking to every link that you send via email. It will help you figure out your most successful email. You can then take cues of what worked and what did not and make the necessary changes in future email campaigns.
Put these to action
Run a quick check of these eight elements and get fully prepared to have a successful Holiday Season. I wish you luck. If you have queries related to this article or anything else make sure you write in a comment.
---
15+ must-have tools for the holiday season
Holiday Season is the most awaited season (shopping-wise) of the year! Stores put up big offers and customers are all ready to grab them.
Fact: If stores plan this season well, they can make profits worth months in just a week!
Here are some amazing holiday marketing ideas and tools that will help you to sell more this holiday sale season.
Note: These tools are suitable for those having a WooCommerce store and WordPress plugins.
1. Smart Manager – 10x your WooCommerce store management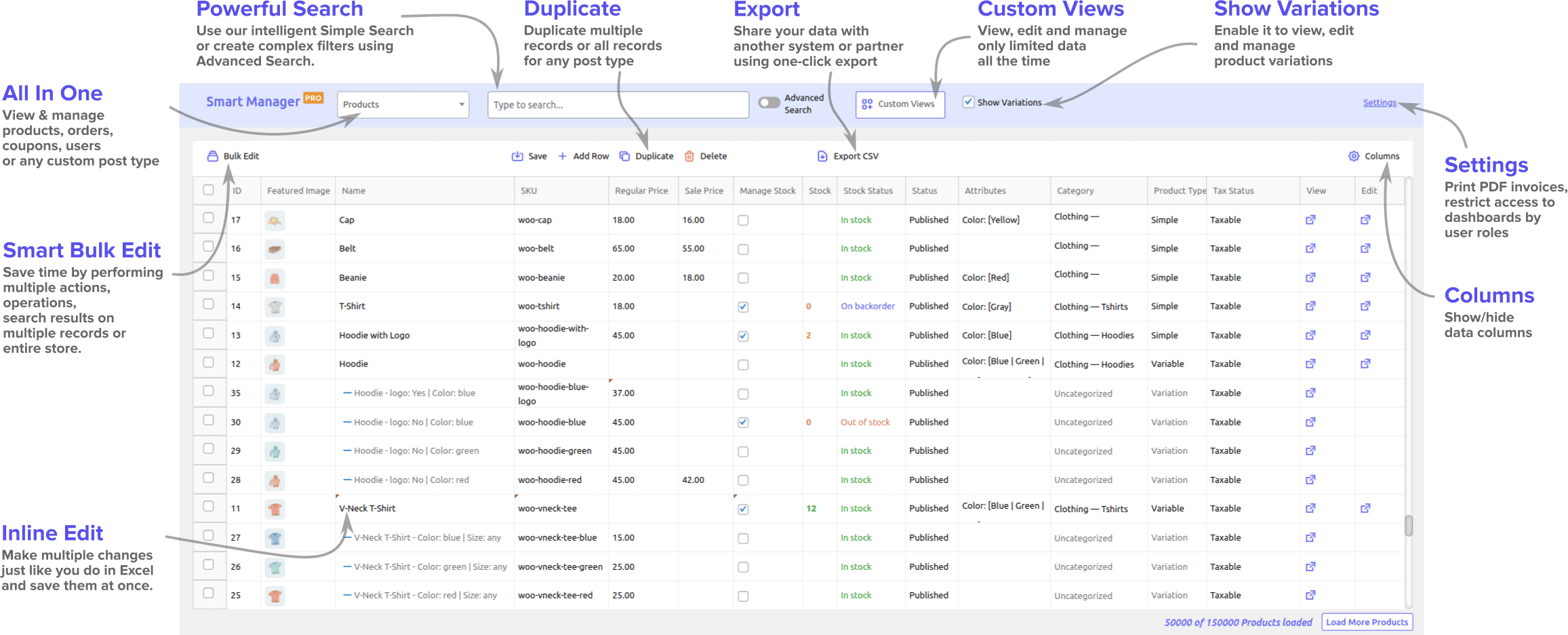 Managing thousands of products, orders, and other things is a pain. And during the holiday season, it elevates considerably. You need to update the details within minutes. You can't afford to waste time. If you get stuck, you'll fail during the holiday season.
To eliminate that pain, Smart Manager joins the party. It will help you
You can edit multiple items in one-go directly. You can even search for desired items amongst thousands and make changes.
Learn more about Smart Manager
2. Smart Coupons – Store credit, gift certificates and more
Customers can send these gift certificates to friends/family, which they may redeem on products of their choice later.
Smart Coupons is a product that let's you create and send gift certificates on your store.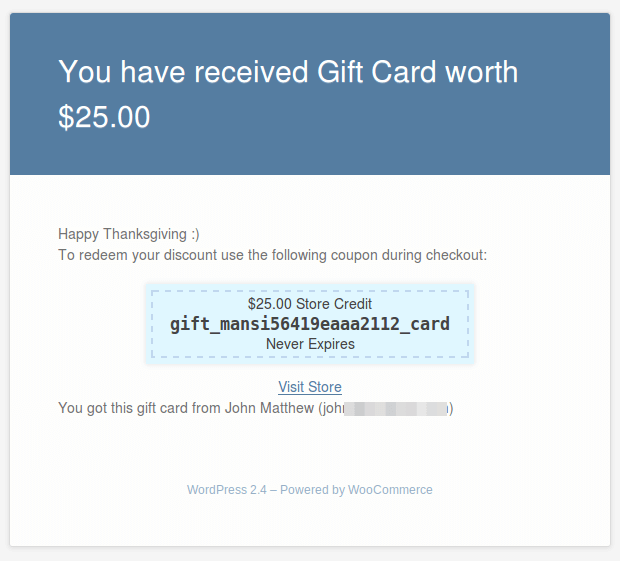 You may either decide the amount of the gift certificate beforehand or make let the customer decide it for himself. Either way, he will be thankful as he doesn't have to spend time browsing fort he perfect gift anymore.
3. Smart Offers – Upsells, cross-sell, order bump…
Don't just create one offer and run it on the entire site. It might not give you the best results. Instead, create multiple offers and let your customers decide which one appeals to them the most.
Using Smart Offers plugin, you can easily create such offers and target them on your website.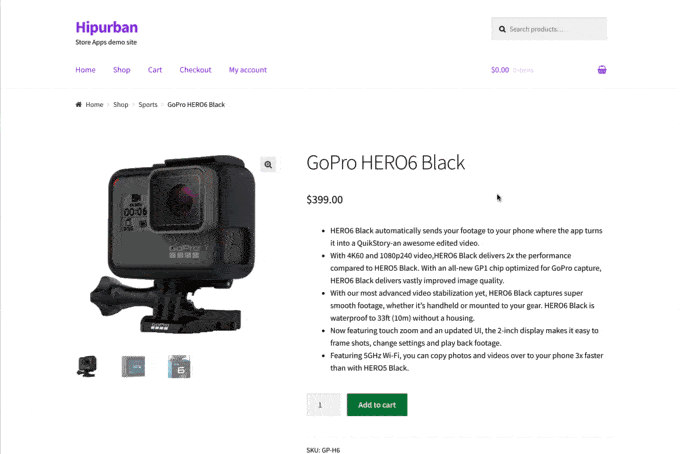 For example: When a visitor lands on your site, you can show him offer 1, if he accepts it you may show him offer 2 which is mostly an upsell. Now suppose he rejects offer 1, you can show him another offer 3 which will be a downsell.
This technique will assure you at least per sale per visitor.
4. WooCommerce Buy Now – One-click checkout
If you are successful in making a checkout faster, you can step up your sales by 12%. Interesting right?
WooCommerce Buy Now plugin exactly fits here. It provides your customers the fastest checkout.
How it works?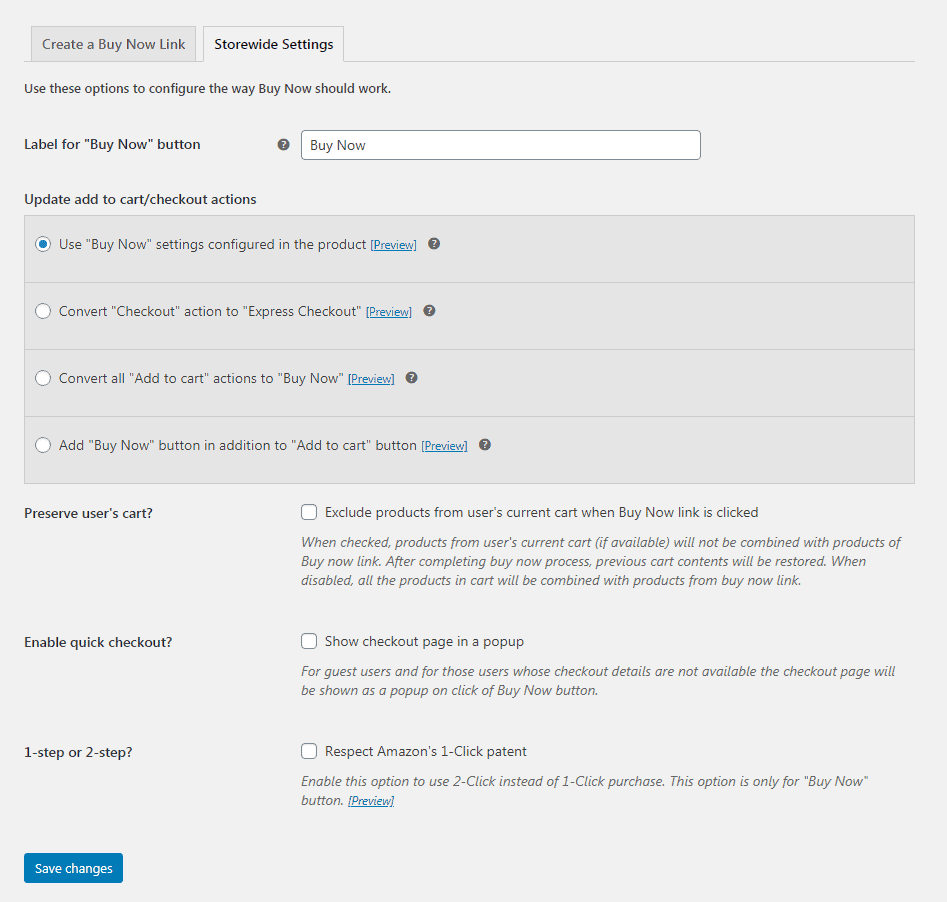 If a client has previously purchased an item at your store, it stores the credentials of the client and automatically fills in ones the client clicks on to checkout. If your payment gateway supports saved cards feature, then Buy Now will securely process payment automatically and thus the client needs not to waste time filling extra info each-time.
Learn more about WooCommerce Buy Now
5. Icegram – Opt-ins, split-testing, targeting and more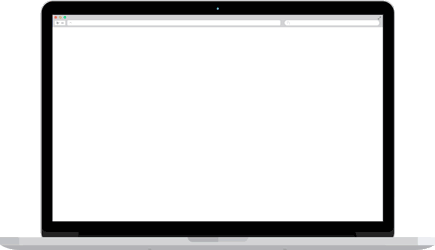 The holidays are packed with festivity. Surprise your visitors not just with offers but also in a unique way.
You can insert a coupon code in a nice looking popup, announce an offer in a colorful hello bar or just greet your visitor using a messenger.
With Icegram plugin you can set up these messages in minutes. Icegram will instantly beautify your regular website making it look nice and welcoming.
View all WooCommerce plugins required for holiday season
We Recommend
Try these really useful tools mentioned above and make the most of the Holiday Season. You can try out our products on our Live Demo and let us know what you think of it.
---
Other useful tips for the holiday season
---
Start Preparing…
Go ahead and get going on your holiday season preps. I wish you success and would love to know how things pan out.
How do you like this article? Do you have some unique holiday marketing ideas for the holiday sales 2022?
Share it in the comments below!