Smart Affiliates For WooCommerce
Smart Affiliates is undoubtedly the simplest WooCommerce affiliate plugin that helps you track Affiliate Sales, Referrals, Commissions, Record Payouts and much more – all from a single screen interface.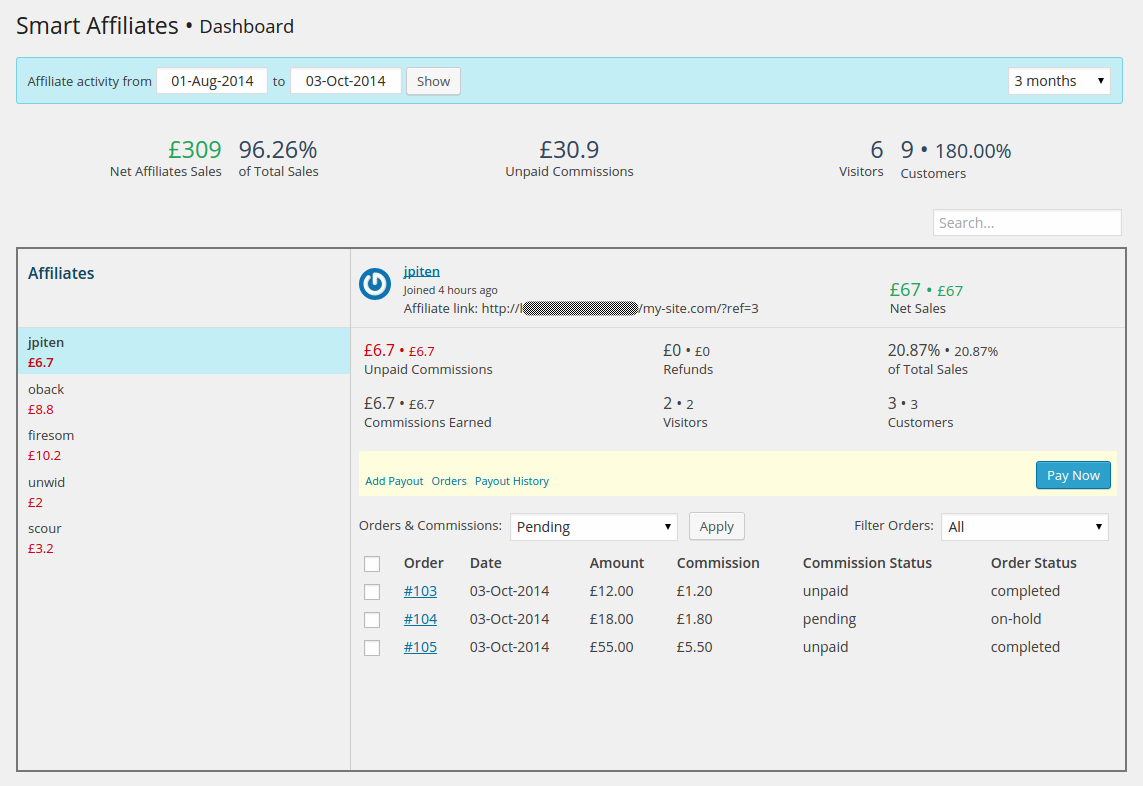 Why You Need Smart Affiliates for your WooCommerce Store?
You have set up an awesome WooCommerce store – quality products at affordable prices. But still struggle with growing sales?
Then, not being visible to a broader audience is probably where you lack.
And that's where Smart Affiliates For WooCommerce becomes your saviour!
Using Smart Affiliates for WooCommerce, you can easily create and share exclusive affiliate link of your store with your affiliates (partners) wherein, users can purchase your products through these affiliates. 
Thus, these affiliates indirectly promotes your products in their circle giving your products a more global outreach.
End result, you pocket in more and more sales and customers as well as your store becomes more visible than ever before!
What Makes Smart Affiliates The Best WooCommerce Affiliate Plugin?
Single Screen Interface
One thing that sets apart Smart Affiliates from all other affiliate systems is its intuitive user interface. You no longer have to struggle with different screens and menus to track affiliates, referrals and payouts. Everything is available in one single dashboard.
Understandable KPIs
No jargons. All the important key performance indicators available at a glance.

Flawless WooCommerce Integration
Not only does Smart Affiliate automatically link WooCommerce orders with affiliates, it also updates commission status as order status changes. Pending to Completed, Completed to Refunded… You don't need to lift a finger. Commission status will be sync'd with WooCommerce order status automatically.

Crisp Real-Time Reports
Smart Affiliates gives you clean, simple and intuitive reports about Total Sales, Sales from Affiliate, Reports on Individual affiliates performance, an affiliate leaderboard and more…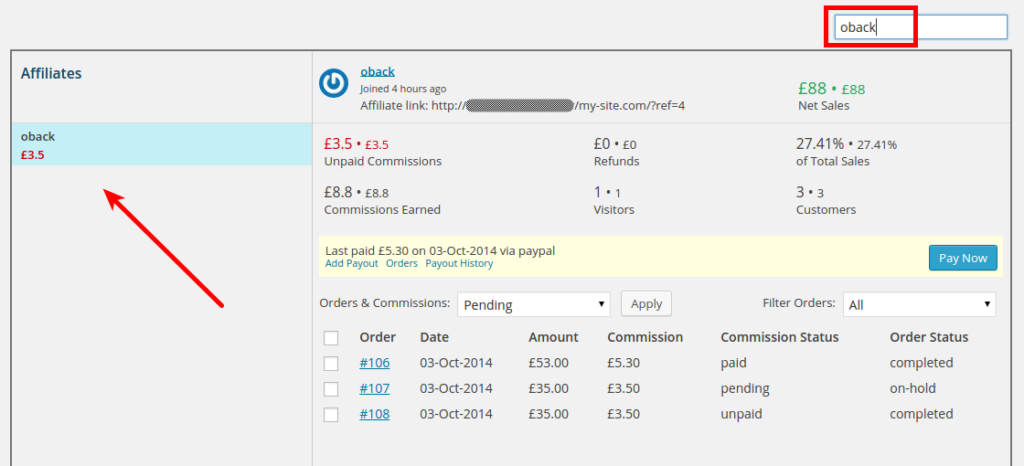 Unlimited Tracking
There is no limitation to the number of affiliates and the affiliate traffic. Track it all!
Easy Migration From Other Affiliates Plugin
Smart Affiliates provides easy and quick migration from popular WordPress Affiliates plugin. Click a button and all your data from Affiliates plugin will be imported to Smart Affiliates.
Hassle-Free Integration
No short codes. No complex procedures to be followed. All you need to do is set this plugin on your WP site, fill up a few setting details and you are ready to roll.
Friendly Support
An important part of any business online is customer support. Expect to get awesome support!

Changelog
*** Smart Affiliates Changelog ***

2017.02.06 - version 1.0
 * New: First Release