Getting started with an online store, you would need to adopt significant marketing strategies, tactics, and methodologies to promote your products and skyrocket sales.
While there are many ways to obtain traffic and likewise sales, running an affiliate has been the most successful.
This article is meticulously drafted to outline why does your WooCommerce store needs an affiliate program and then head towards highlighting some of the best WooCommerce affiliate plugins and WordPress affiliate plugins for 2023.
Why does your WooCommerce store need an affiliate program?
When we talk about setting up an online store, WooCommerce stands out as the best and highly convenient option.
Thanks to the plugins, you can create function-packed online stores within a couple of minutes.
There are, in fact, plenty of plugins available, proven to optimize the functionality of the store. Payment gateway plugins like PayPal, plugins for coupons, store management, CRM facility, email customization, affiliate marketing any many more.
A WooCommerce affiliate plugin helps to set-up an affiliate program. With the right strategy, you can build an army of affiliate partners for your online store without actually paying them unless you get a profit.
It is the beauty of affiliate programs that allows you to explode your sales by giving a share of the profit to the affiliate marketers.
To unleash the true potential of affiliate programs, you would need to select the right plugin. And we have covered the popular ones below.
Eleven best WooCommerce affiliate plugins
Here is a list of top eleven WooCommerce affiliate plugins you can consider purchasing for your online store.
Affiliate for WooCommerce
Developed by StoreApps, the official WooCommerce extensions developer, Affiliate for WooCommerce makes it super-easy to set up your own WooCommerce affiliate program.
It is one of the hottest selling plugins on WooCommerce.com. With a rock-solid feature set, the plugin facilitates setting up affiliate partners in simple clicks.
Allow affiliates to sign-up using registration forms, manually or automatically approve them as affiliates, set some affiliate program terms like global commission rate, affiliate specific commission, payout terms and others.
Once done, your affiliates will get their unique referral ID / coupons which they need to suffix it to any product URL they want to promote.
Using Affiliate For WooCommerce plugin, website owners can effectively keep an eye on the conversions made through the affiliate links and coupons, count visitors and track sales.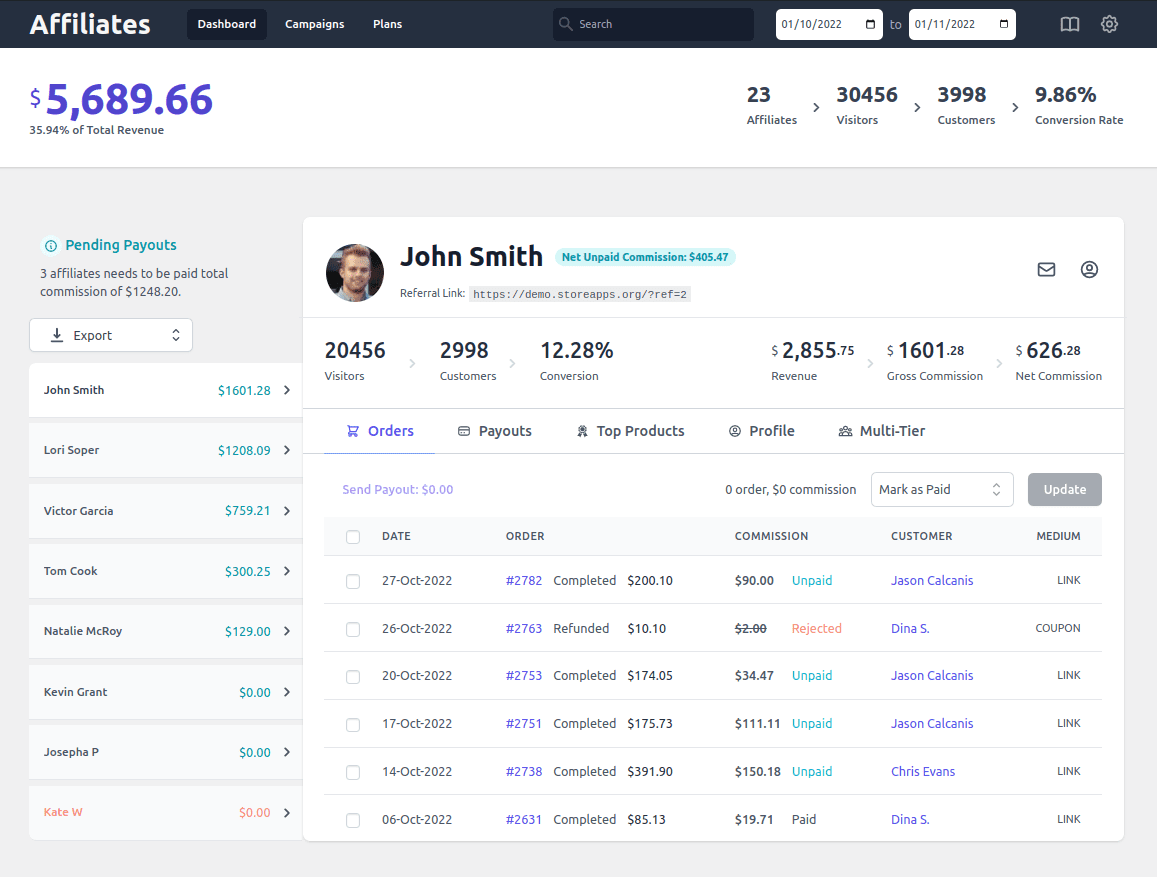 Top features:
Simplified setup, self-manageable
Track referrals using links and coupons. Affiliates can share coupons on social media like Instagram where links are not allowed.
Pay affiliates using PayPal
No site slowdowns, works on shared hosting – efficient code quality.
One-click migration from "WordPress Affiliates" plugin
Accurate reports and real-time information
Set a storewide commission rate
Set different affiliate commission rates based on product, product type, affiliate tags, number of orders and referrals, product price, quantity, taxonomy.
Set a multi-level / multi-tier commission plan
Assign affiliate tags based on performance
Predefined labels to filter affiliates
Assign / unassign order to an affiliate
Export affiliates data as CSV
Pricing: $129/year
Get Affiliate for WooCommerce plugin
AffiliateWP
AffiliateWP is a popular WordPress affiliate plugin from Pippin Williamson and team. But the plugin in now acquired by Awesome Motive.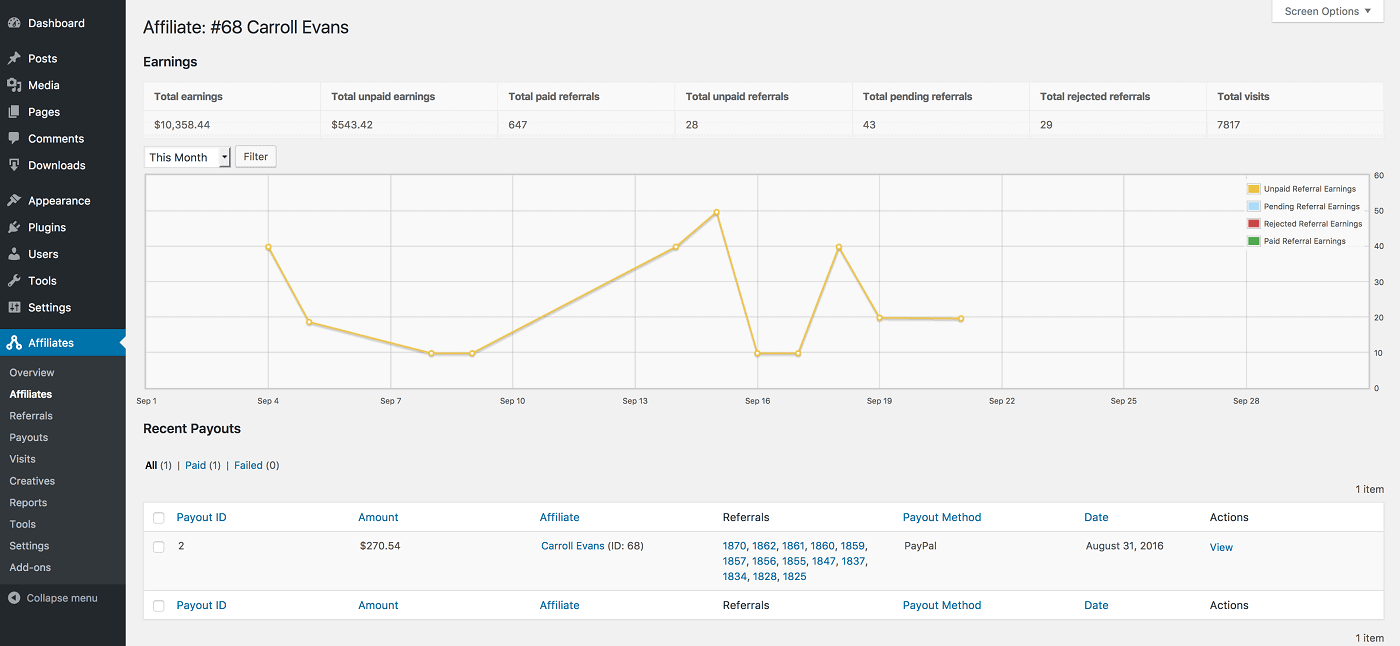 Top features:
One-click installation and integration for WooCommerce
Easy tracking of the affiliate referrals
Dedicated payouts to the partners directly from the bank
Intuitive dashboard with advanced analytics and real-time reporting
Countless partners for the single site
Collaborate with affiliate coupons for seamless tracking
Hooks and templates to add custom features and functionality
Rest API and WP-CLI integration – Users can create, view, update, and delete the data (CRUD) using the WP-CLI commands from AffiliateWP.
Pricing: Starts from $149/year
ReferralCandy
Offering customers the ease to create links and referral URLs, ReferralCandy is another popular affiliate plugin. Unlike others, this plugin isn't the kind of self-hosted affiliate plugin. Instead, it is a SaaS affiliate tracking software that can be seamlessly integrated with your WooCommerce store.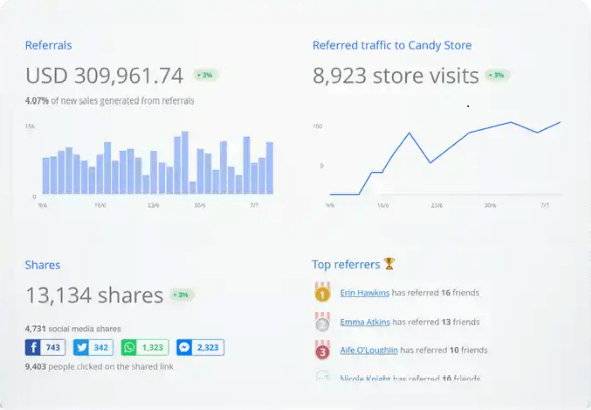 Top features:
Intuitive and easy to use plugin
Seamless integration with WooCommerce and other third-party plugins
Automated affiliate registration and tracking
Easy-to-use customization, developer-friendly.
Pricing: 30-days free trial available, paid plans starts from $49/month
Tapfiliate
Another SaaS affiliate plugin, Tapfiliate comes with plenty of features and can turn your WooCommerce store into a selling mine in a matter of minutes. You need not possess any additional skills to get started with marketing your products. Simply install the plugin and you are all set for affiliate marketing.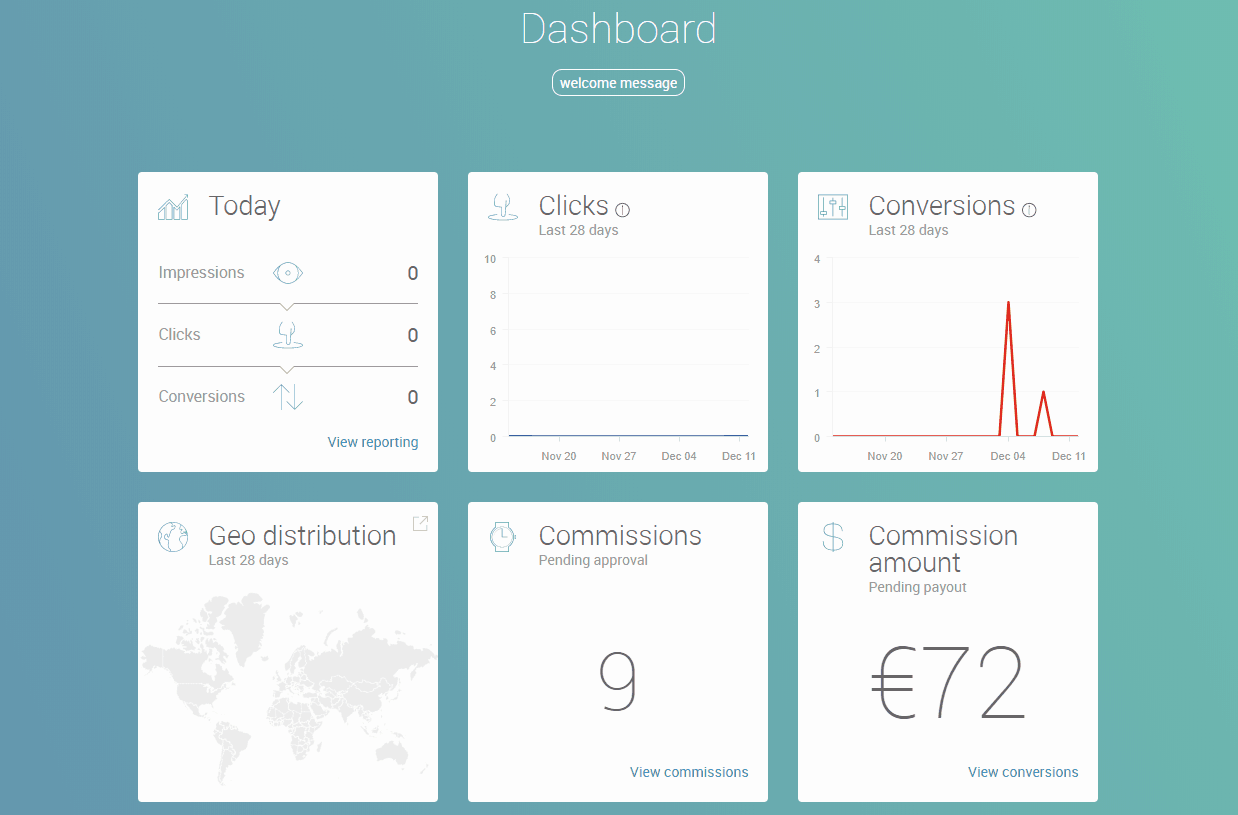 Top features:
Individual tracking for every customer/partner
One-click integration with WooCommerce
Trial sign-ups for customers turning to partners
Set commission rates based on product, category, etc.
Automated report generation, refunds, and canceled purchases
Pricing: 14-days free trial available, paid plans starts from $69/month
WooCommerce Amazon Affiliates
The WooCommerce Amazon Affiliates is one backed by CodeCanyon with a record sale of 32000 and more. Recently, a new component has been added to the feature set that testifies whether or not the products are available across all Amazon locations.
With this plugin, you can advertise Amazon products on your Woocommerce website and earn advertising fees from Qualifying Purchases.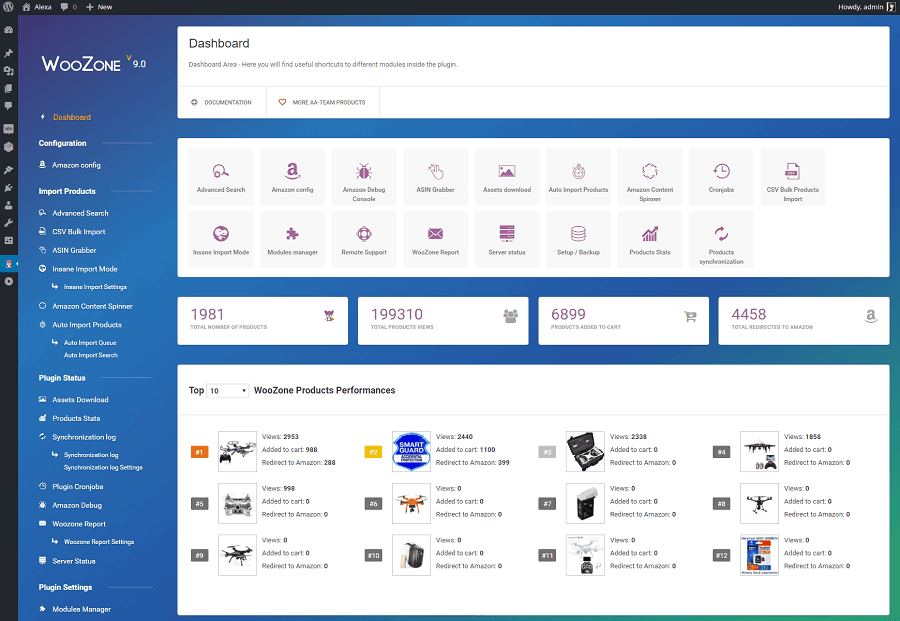 Top features:
Bulk import hundred of products from Amazon into your Woocommerce store
Simple to implement and quick integration
Best for product marketing and promotion
Automated referral generation
You can have Amazon Products and Simple WooCommerce Products in the store at the same time.
Pricing: $49
Get WooCommerce Amazon Affiliates plugin
Solid Affiliate
Start your own affiliate program in under ten minutes with Solid Affiliate. This new plugin – released in 2020 – features deep integrations with WooCommerce, WooCommerce Subscriptions, PayPal, Mailchimp, and more.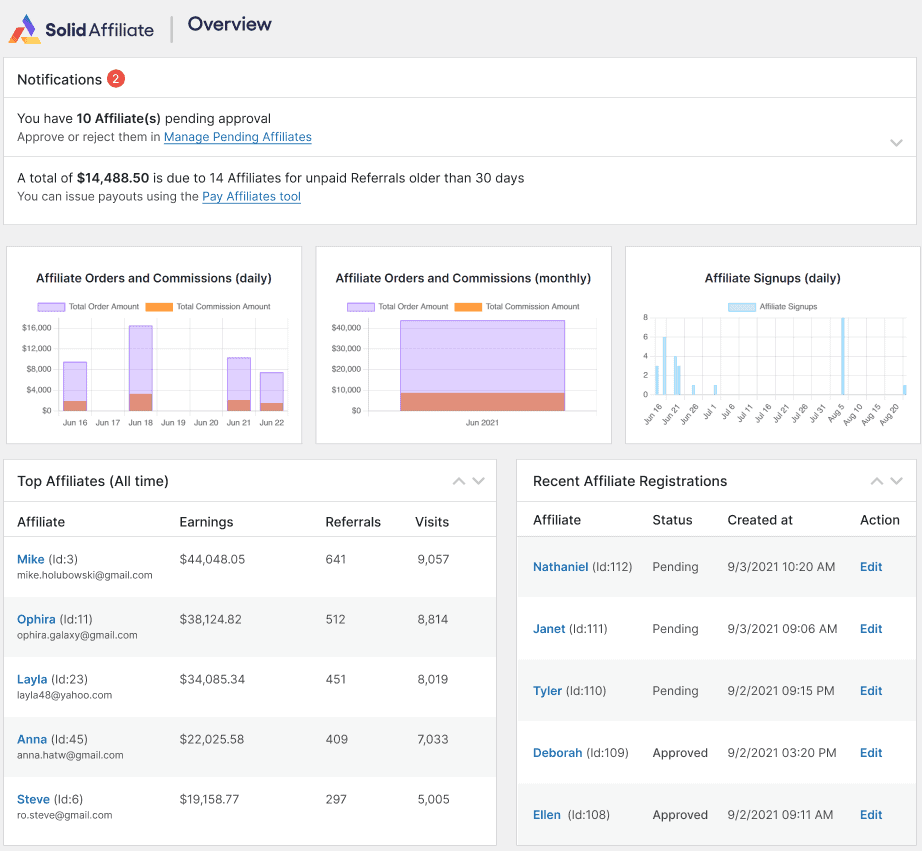 Top features:
Supports both simple and complex commission rates, including per-product and per-affiliate rates.
A dedicated help tab to support you with tips, documentation in every page of the plugin.
Award commissions for subscription signups and recurring renewals
Support for coupon referrals
WordPress shortcodes for the affiliate login form, the registration form, creatives, affiliate links, and more.
Payout history, real-time tracking, automated emails and more
Pricing: $99/year
Affiliates Pro
Compatible with WooCommerce, the Affiliates Pro plugin by Itthinx owns some of the best features and has been designed to deliver a lucrative customer experience. The plugin comes with a standard toolbox that can also be customized based on the needs of the business.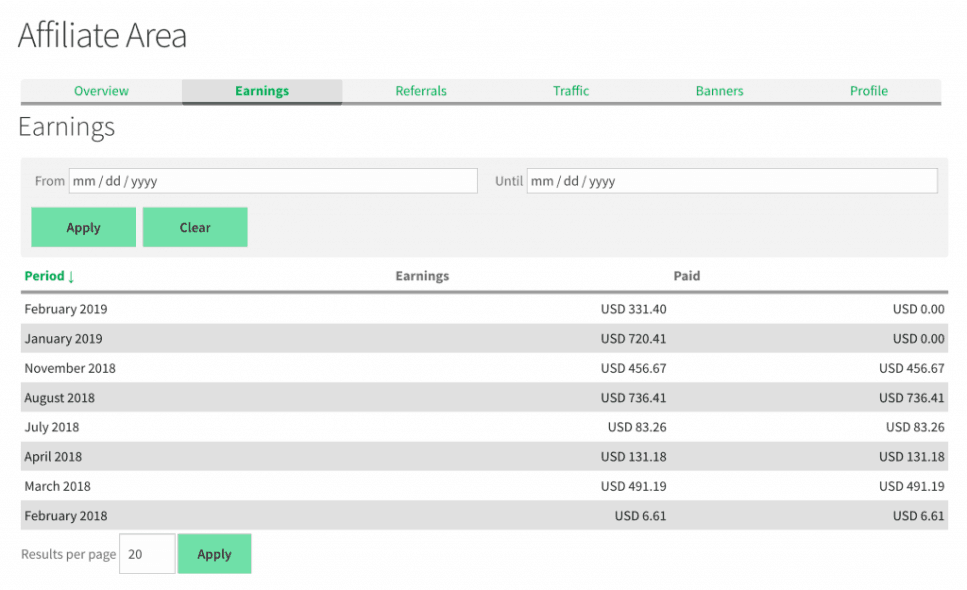 Top features:
Simple, intuitive and customizable dashboard
Unlimited affiliates with easy recruitment
Set up flat or flexible commission rates
Supports banner images for affiliates
Mass payment, coupon referral, export
Pricing: Starts at $49
SUMO Affiliates Pro
Quick set up and one-click integration, SUMO Affiliates Pro is a very simple yet efficient WooCommerce affiliate plugin. This plugin is also stuffed with features, that can help WooCommerce store owners get a taste of affiliate marketing.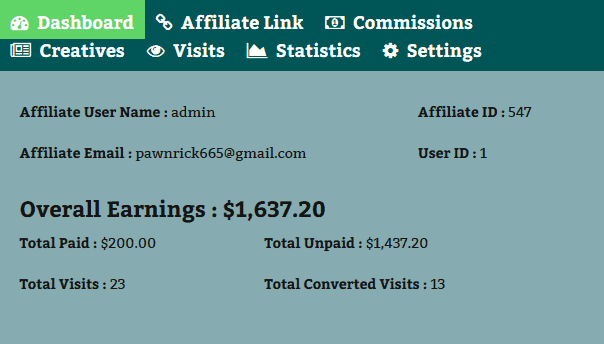 Top features:
Notifications via SMS and email about all the affiliate activities on your site.
Affiliate links can be generated as QR codes.
Affiliates can customize their affiliate slug as per their preference.
Pay affiliates their commissions as wallet balance or as reward points.
Pricing: $49
Get SUMO Affiliates Pro plugin
Ultimate Affiliate Pro
A good choice if you are looking for an affiliate management plugin. It is stuffed with premium features and is cost-effective. Rewards and offers are allocated based on the ranks of the partner and are a new addition to the plugin family.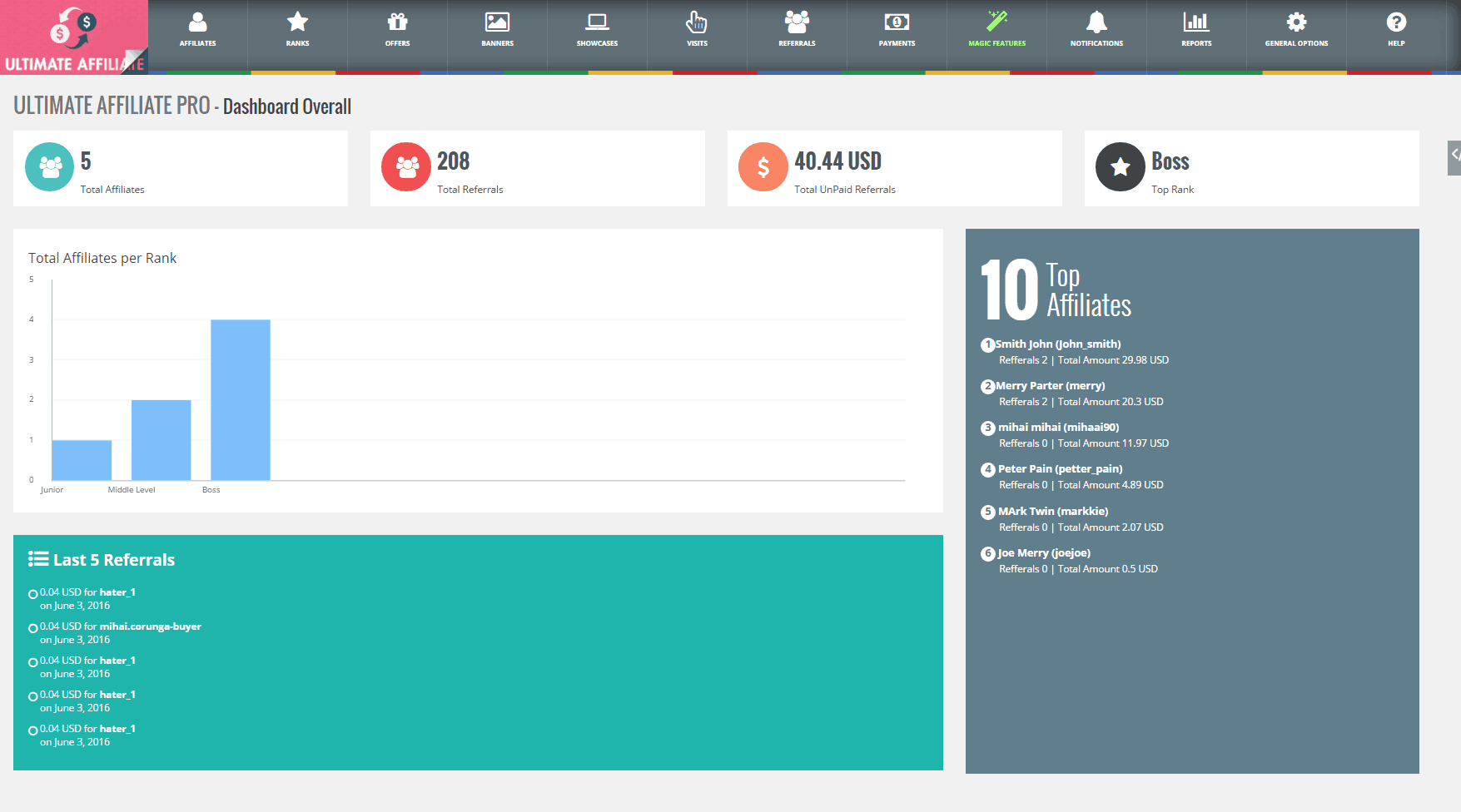 Top features:
Set a flat rate for all affiliate partners.
Rank all the affiliates for better tracking.
Unlimited number of affiliates
Easy payments from Stripe or PayPal.
Pricing: $69
Get Ultimate Affiliate Pro plugin
YITH WooCommerce Affiliates
Connect and collaborate with potential influencers with the YITH WooCommerce Affiliate plugin. The plugin makes it easier for website owners to promote and publicize their products without paying more than needed. Rewards are added to the cart every time a purchase is made through affiliate coupons.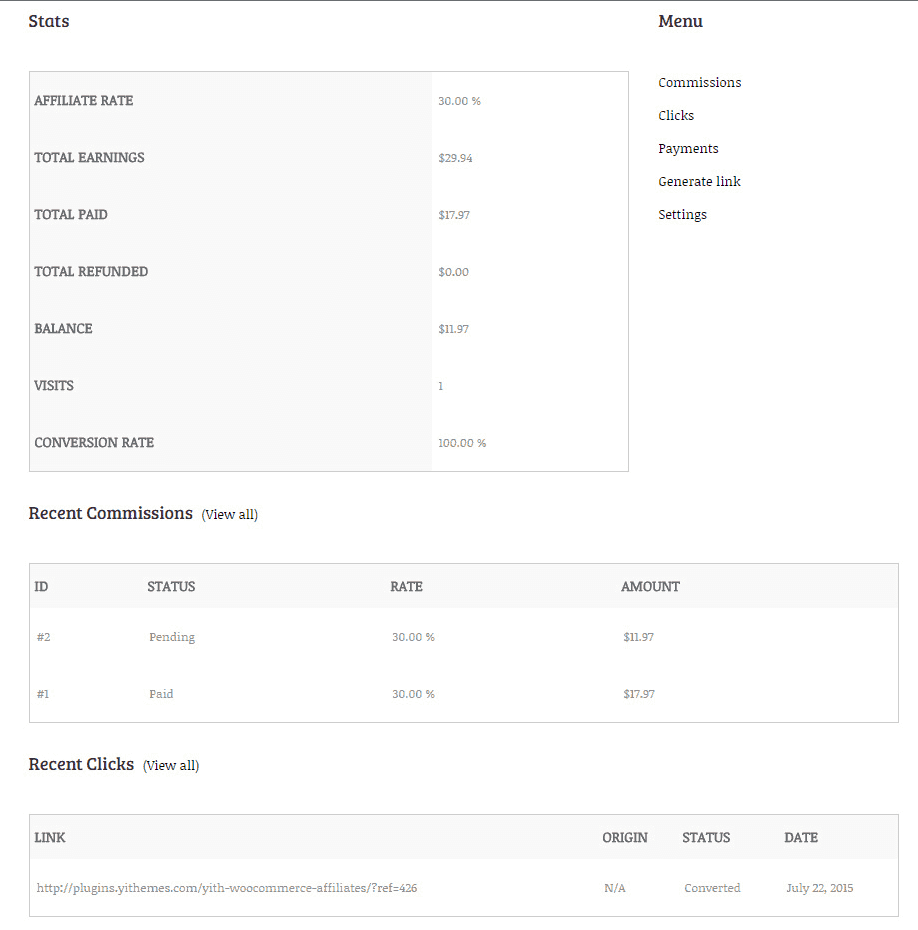 Top features:
Automated commissions and refunds.
Set a different commission rate for different products and users.
Affiliates can now request a withdrawal of their commissions.
User-friendly dashboard
Pricing: Free version on WordPress.org, paid version at $139/year
Get YITH WooCommerce Affiliates plugin
Easy Affiliate (Affiliate Royale)
Another popular WordPress plugin to set up your affiliate program which can be easily integrated with your WooCommerce store.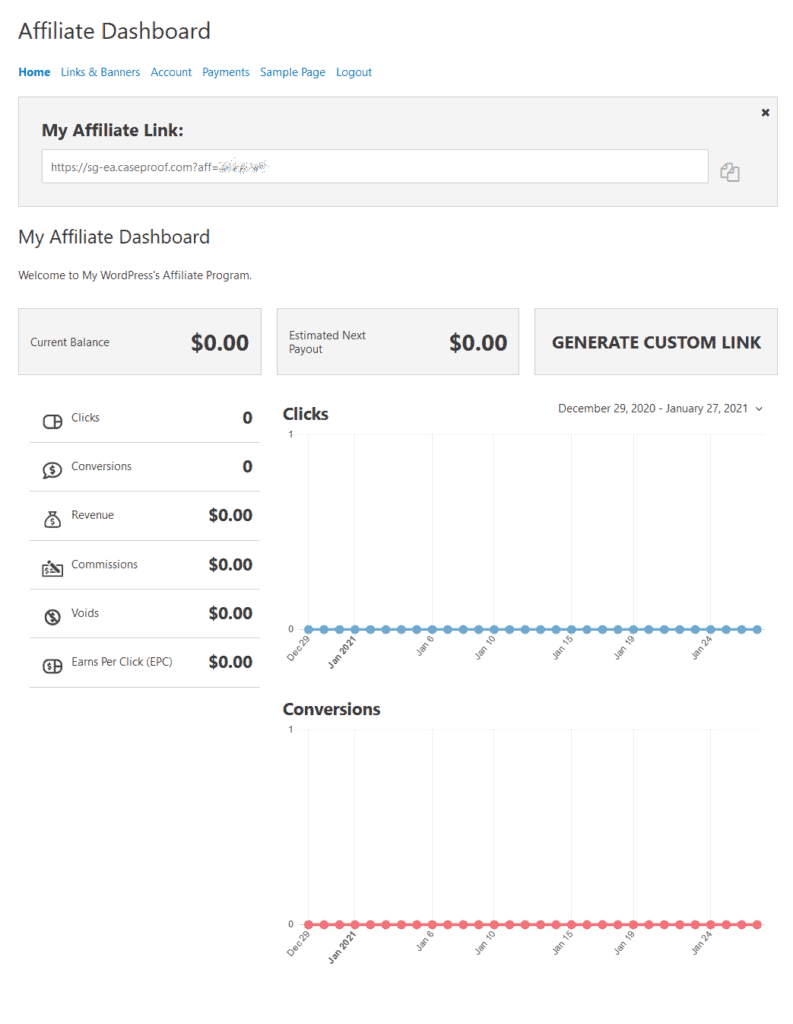 Top features:
Launch your affiliate program within minutes
Affiliate management dashboard, where your affiliates will be able to monitor their stats, edit their account information, download their links & banners and view their payment history.
View several different reports including an overall stats for your affiliates, transactions and a report of what you owe your affiliates.
Full-featured platform for managing links and banners for affiliate marketing
Integrates with major email marketing services like MailChimp, ActiveCampaign, and ConvertKit.
Pricing: Starts at $99/year
Our recommended WooCommerce affiliate plugin and why
Affiliate for WooCommerce plugin is simple, pretty easy to implement and comes with loads of performance tracking and reporting features.
Additionally, the plugin automates the creation of referral links. It has the state-of-the-art needed to kick start the affiliate marketing program and is seen to be one of the top choices amongst WooCommerce users.
In case, you are still not convinced, here are reasons why Affiliate for WooCommerce plugin is ideal for your affiliate program.
Self intuitive dashboard with the ability to navigate seamlessly. The plugin doesn't encompass dual-screen process for executing basic tasks.
The entire infrastructure is user-focused and allows all of your affiliates and yourself to stay updated and informed.
All essential features you need without any clutter or complexities.
Simple to use, no coding required.
Get Affiliate for WooCommerce plugin
Over to you
With 81% of the marketers inching towards affiliate marketing, it is no surprise that soon all of the WooCommerce store owners and marketers will set-up an affiliate program to grow their online business.
It's time that you too make the move and set-up your own affiliate program. And to make your work easier, the best WooCommerce affiliate plugins are already mentioned above.