Getting Started with Smart Manager Beta
Getting Started with Smart Manager Beta
Smart Manager Beta gives you the power to manage all post types and any custom field of any other plugins.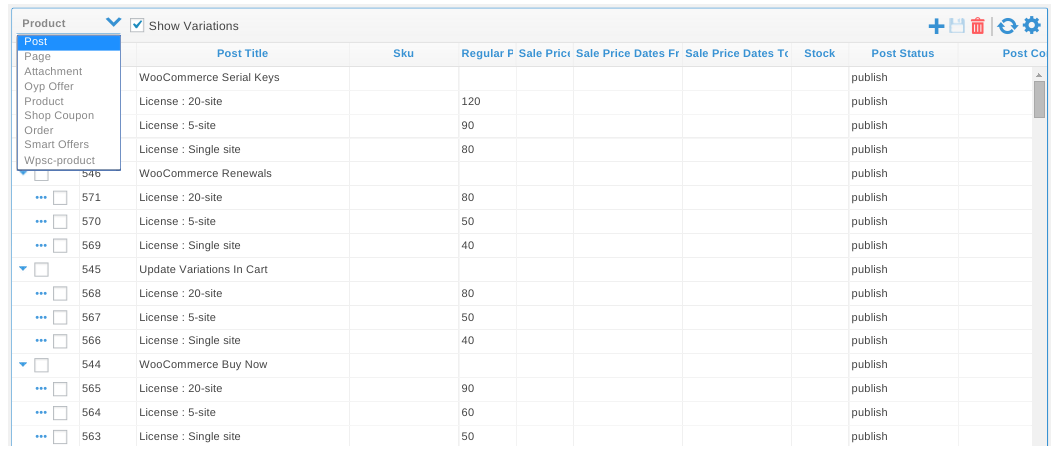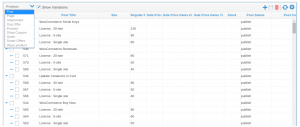 Everything WordPress
Previously Smart Manager only helped in managing WooCommerce and WP-eCommerce related post types i.e. Products, Customers, Orders and Coupons.
But with Smart Manager Beta we have gone full fledged with everything WordPress. Any and every WordPress related post type can be easily managed via Smart Manager Beta i.e. it not only does it support all post types but also any custom field.
Therefore, in this new version you will be able to view & manage all post types and any custom field from your Smart Manager Beta Dashboard.
Infinite Scrolling
Previously Smart Manager displayed only 100 results per page which caused difficulty in managing and the sorting was only relevant to the results on the page itself. With the infinite scrolling, all the results are in one single page itself. Benefits:
One glance at all results
Easy managing
Faster loading
Read more about it here.
Note: Smart Manager Beta is still under development. As it's still Beta, it is advisable to first use it on your Staging or Testing site then on your Live site.
« Back to Smart Manager